Mercedes-Benz GLC goes long-wheelbase for China
Everything has to be bigger in China, and even mid-sized SUVs can't escape. These are the first photos of the new Mercedes-Benz GLC-L, a long-wheelbase variant of the GLC SUV.
The standard-wheelbase GLC is already in production in China at the Beijing-Benz joint venture. The GLC-L will be an additional model, so buyers can choose between standard and long wheelbase.
Mercedes-Benz was forced to add the L to the lineup by Audi, which will soon launch the new Audi Q5L.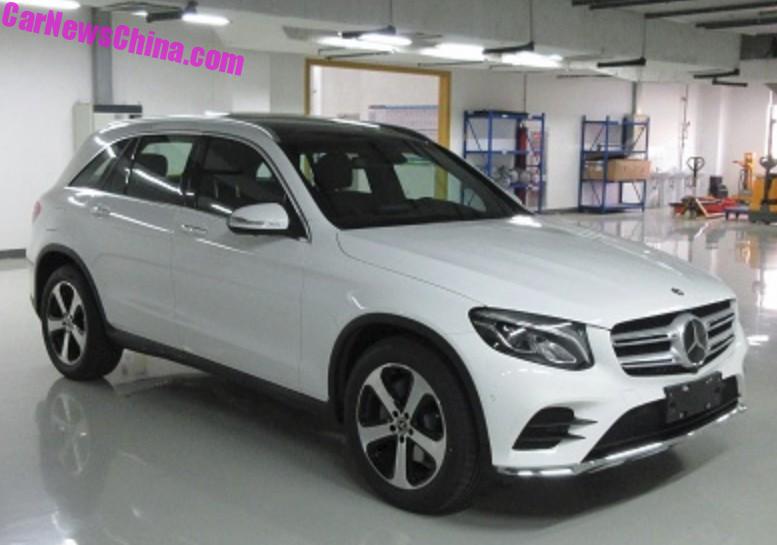 Wheelbase has been extended by 10 centimeters, the extension can best be seen by following the roof line from the B-pillar to the rear. Size: 4765/1898/1648, and wheelbase is 2973. Engines will be the same as in the regular-wheelbase car, a 2.0 turbo in three variations: 184, 211, and 245hp.
Price will start around 415,000 yuan, a +/- 15,000 yuan premium over the regular car.