Are we stretching mid-size SUVs now? Yes we are. This is the new Audi Q5L, a long-wheelbase version of the Audi Q5 SUV. It will be launched on the Chinese car market in the first quarter of 2018.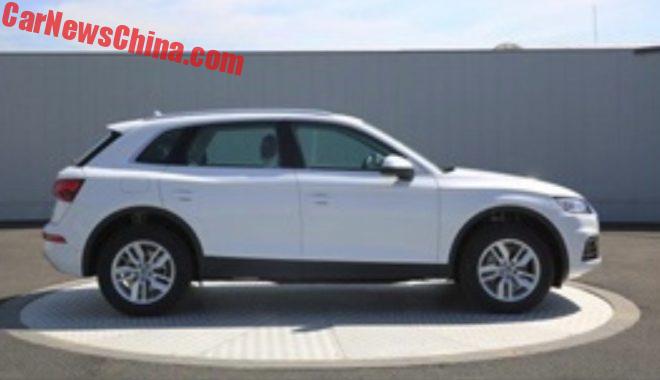 The stretch can best be seen by following the roof line from the B-pillar to the back. The wheelbase is extended by exactly 8.8 centimeters, which actually isn't that much. All the extra space goes to the passengers in the rear, so they have a bit more space for their legs and their dogs.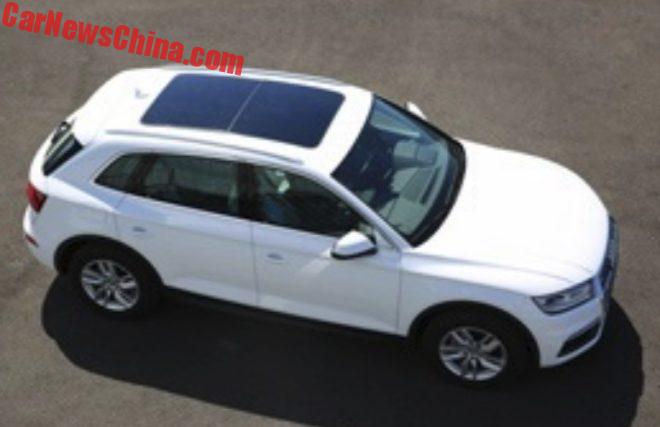 High end versions get a sweet double sunroof.
There will be two 2.0 turbocharged petrol engines available: one with 190 hp and one with 250 hp, the latter with quattro four-wheel drive.  Size: 4765/1893/1659, and wheelbase is 2908.
The Q5L marks the first time Audi sells a long-wheelbase SUV in China. It is made locally by the FAW-Volkswagen joint venture. Price will start around 380.000 yuan.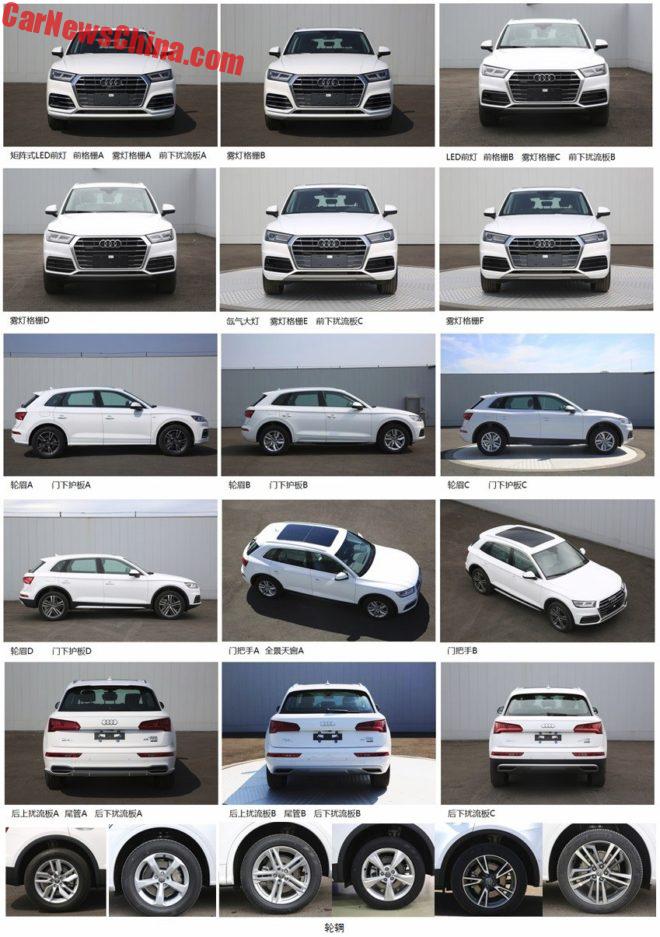 Take your pick…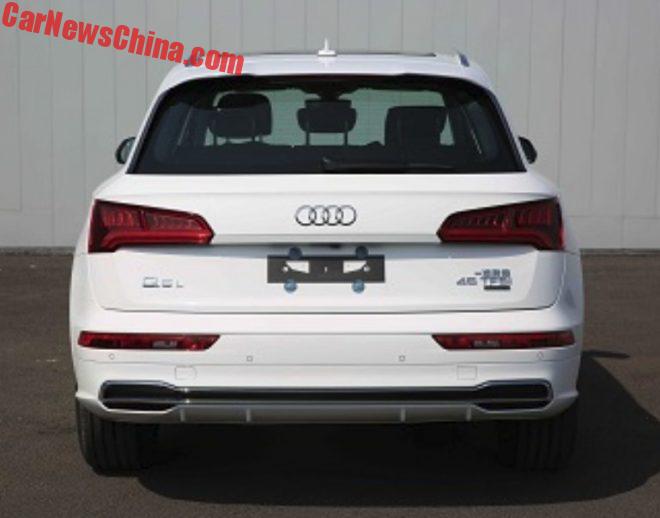 Q5L badge on the left.