This little red cracker is the brand new Changan Eado XT, a stylish hatchback for the China, fitted with a giant shiny grille and LED lights.
The new Eado XT is the successor of the old Eado XT, which was quite a good looker too, but this one is even better.
Price of the new Eado XT will start around 72,000 yuan and end around 97,000 yuan. Engines: 125 hp 1.6 mated to a six-speed manual or six-speed automatic, and a 170 hp 1.5 turbo mated to a 7-speed DCT.
Size: 4505/1820/1490, and wheelbase is 2700.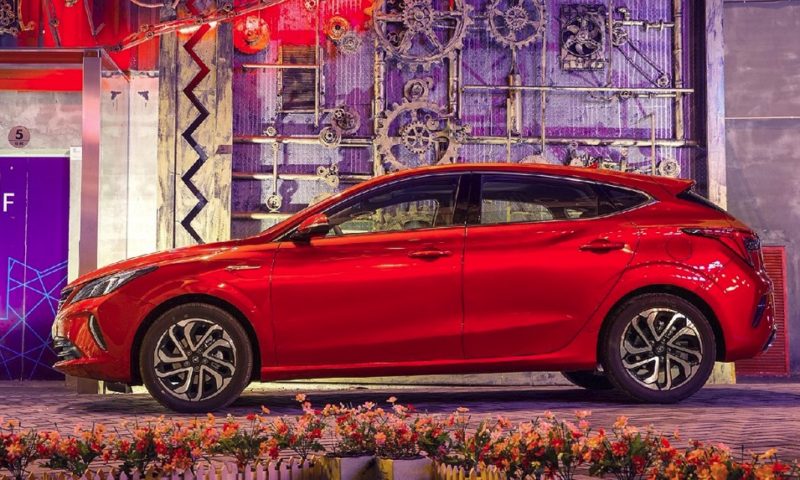 Hatchbacks aren't very popular anymore in crossover-crazy China but the Eado XT has been something of an exception; recording good sales in almost every month since it was born.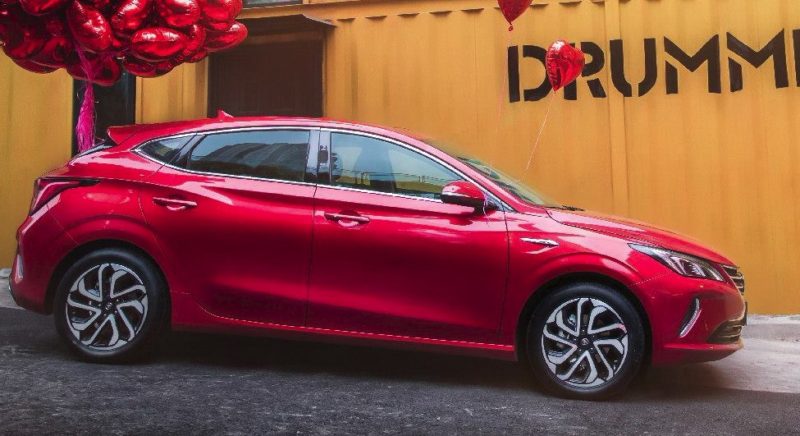 The new one, looking even more attractive than the old car, should be able to keep up the numbers.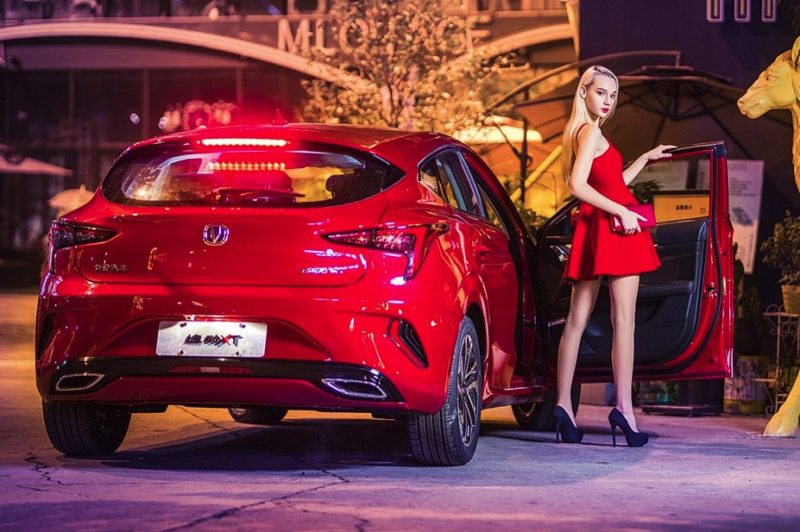 Her lips match the car. Skirt doesn't.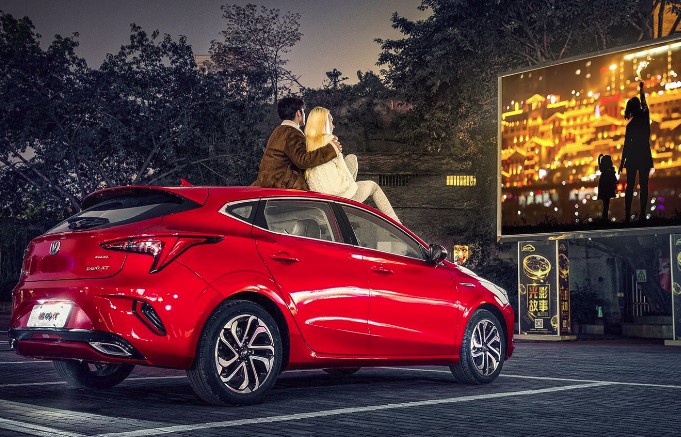 Couple sits on roof, watching a movie with a mother-and-child. What message does Changan's marketing department want to convey..?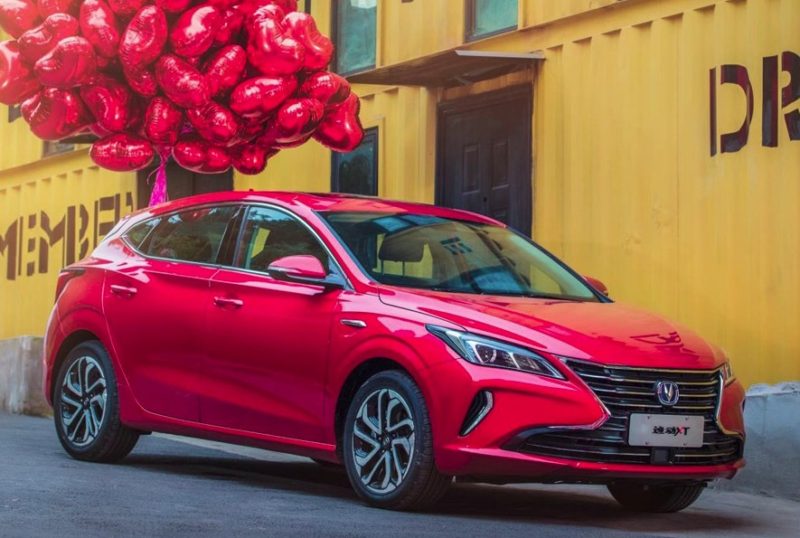 Couple – child – balloons. Guess they want us to get babies. Well all right.