Last month we reported about a Hongqi event where they showed images of a new concept car but not the concept car. Chinese media mocked the iconic Hongqi brand for this stupidity. But that all ends today because Hongqi suddenly organized another event and… rolled out the concept car.
Perhaps it wasn't ready yet last month but it sure is now, and it looks brilliant. The concept is a large coupe with an endless bonnet, similar in idea to the Vision Maybach 6. The coupe is not intended for production but several design elements will return on future production cars, including the grille, the headlights, and the creases on the sides.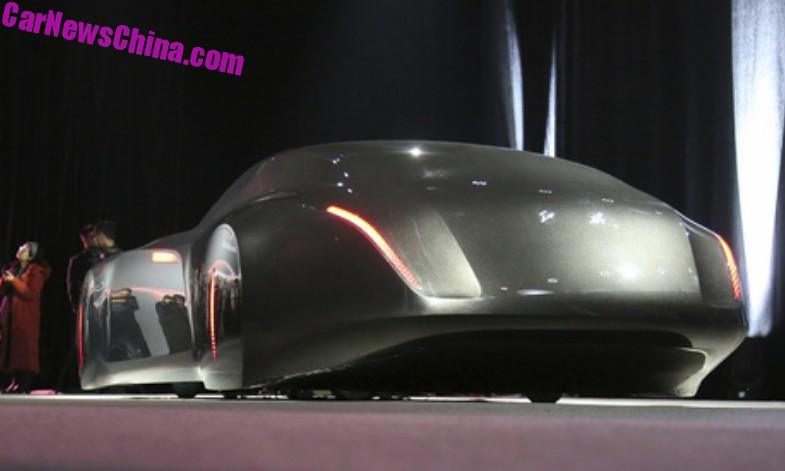 The wheels are completely covered with LED bars on the covers. The rear is streamlined yet classic. There is a Hongqi badge on the back, in the middle just below the window line.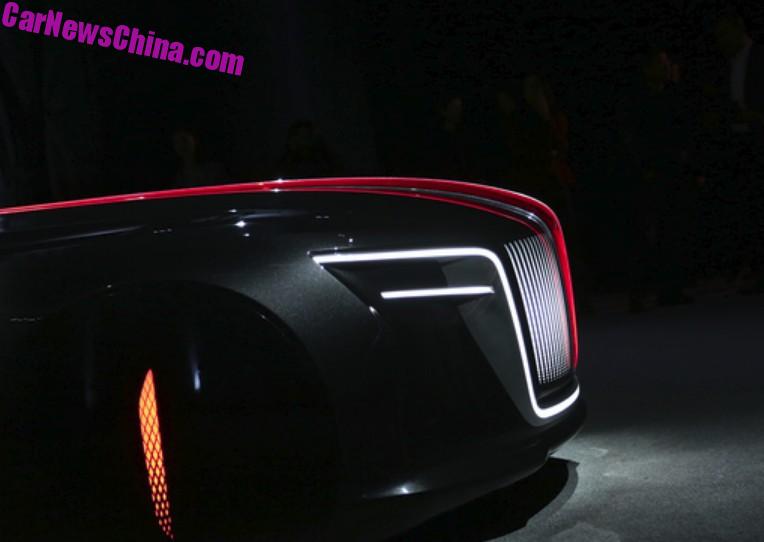 When exactly these elements will sire new Hongqi's is unknown. The upcoming HS7 SUV and H5 sedan certainly don't have any yet. But it seems another new sedan, code named N501, will get a similar grille as the concept car. The status of the N501 project however is unclear. It was expected to debut last year but nothing has been heard from it since ages.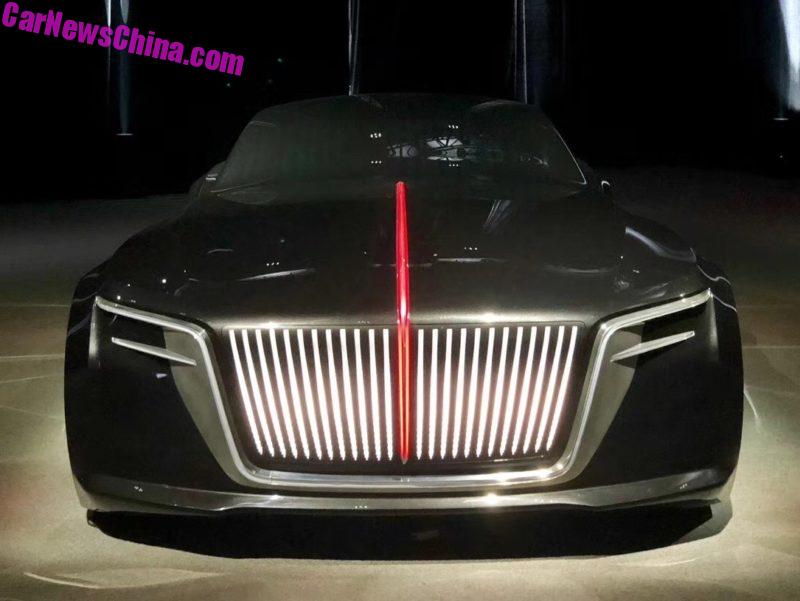 The grille looks great and the red line over the bonnet going into and over the grille is a good idea.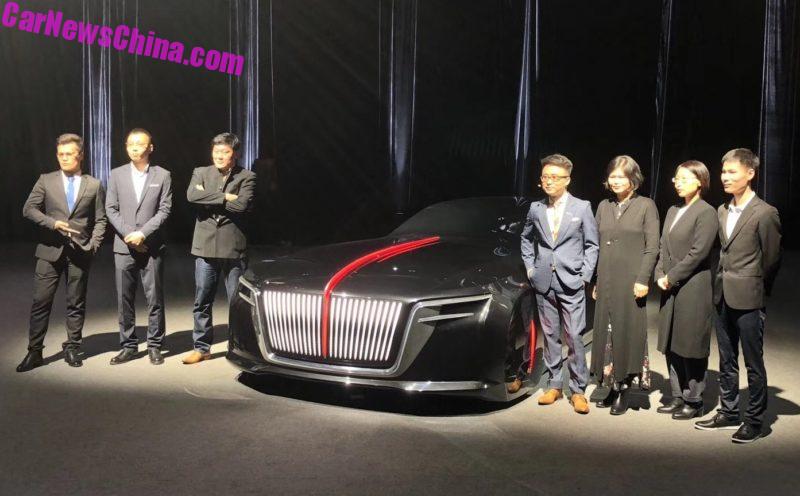 Various Hongqi VIPs and designers, and one hired presenter wearing a blue suit.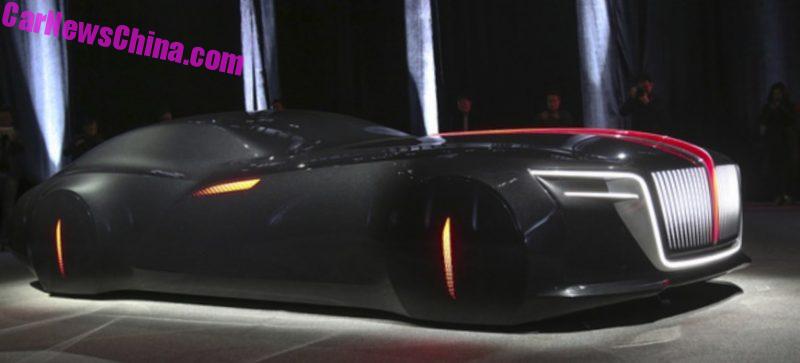 If their upcoming cars look only a little bit like this concept Hongqi might actually start selling some cars.