A completely naked 2019 Volkswagen Touareg SUV has been spied in Beijing, painted in black with an R logo in the grille. The new Touareg will have its worldwide debut in April on the Beijing Auto Show.
The Touareg will be imported into China, and positioned above the locally made Volkswagen Teramont. The 2019 Touareg stands on the MLB Evo platform, the same platform that also underpins the Audi Q7, the Bentaley Bentayga, the new Lamborghini Urus, and the Porsche Cayenne.
In China the new Touareg will be available with a 250 hp 2.0 turbo, a 299 hp 2.5 turbo VR6, and a 3.0 turbo V6 with about 230 hp. Four-wheel drive will be standard on all models.
The Touareg is a five-seat car but we are hearing rumors that Volkswagen is developing a seven-seat variant for the Chinese and North American markets.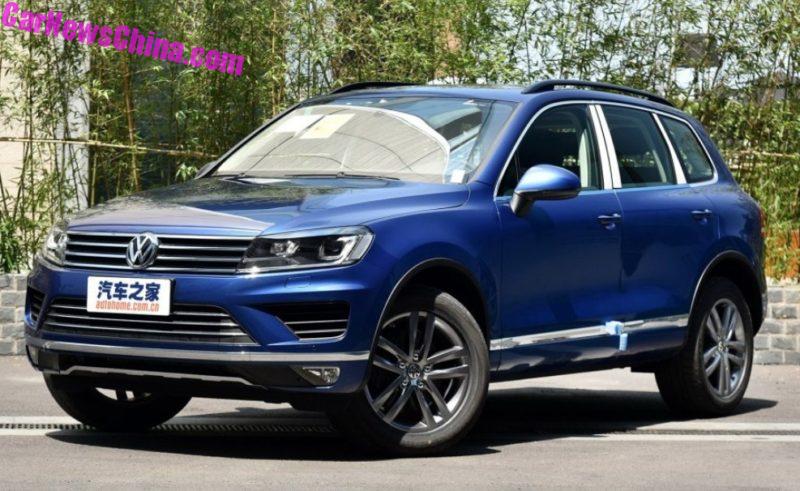 Interestingly, the current Touareg is still available in China, likely from stock, and only with the 320 hp 3.0 TSI. Official price ranges from 724.800 to 908.800 yuan, but dealer price ranges from 600.000 to 780.000. A huge discount and with the new one one the way prices will go lower still.