Hybrid Kinetic GT
Hybrid Kinetic is teasing a new concept car that will debut on the Geneva Motor Show on March 5. The car is called 'GT' and will feature a sleek coupe-like profile with gull-wing doors.
Earlier on the company launched the H600 sedan and the K550 and K750 SUVs, all concept cars.
The Hybrid Kinetic brand is owned by a Hong Kong based company called Hybrid Kinetic Group. They develop, build, and trade in batteries, electric motors, electric buses, electric cars, and they are also active in finance and in the manufacturing of graphene.
The cars are designed by Pininfarina of Italy, which will also produce the initial batch of the H600 sedan, which is expected to launch in 2020. After that production will move to a factory in China which will also produce the two SUVs and, presumably, the eventual production version of the GT.
Hybrid Kinetic uses a special hybrid power train combining a micro turbine range extender with an electric motor. The company claims very high horsepower numbers; the H600 was rated at 800 hp, and the SUVs at 680 and 816 hp. Hybrid Kinetic hasn't disclosed any numbers for the GT yet but we bet they will claim at least 800 horses for that one too.
Interestingly, Hybrid Kinetic decided to include an image of the rear seats in their teaser-set. That is somewhat unusual… The seats however do look nice and there is a shiny GT badge between the headrests.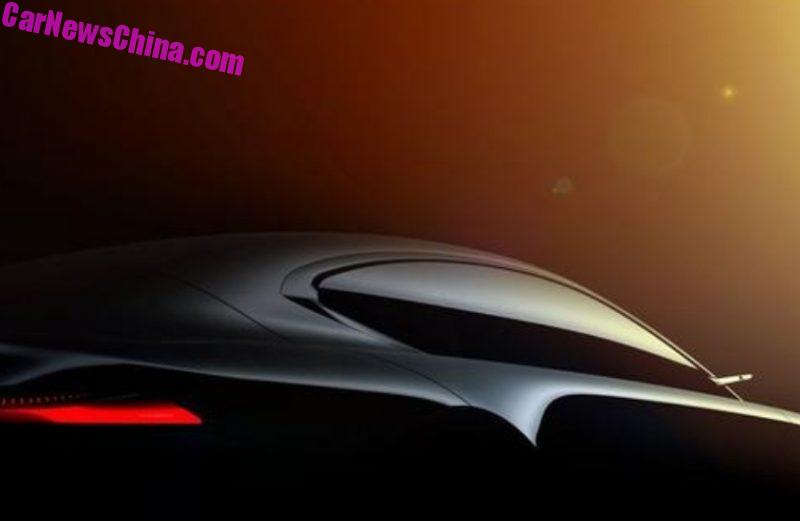 The C-pillar and shoulder line.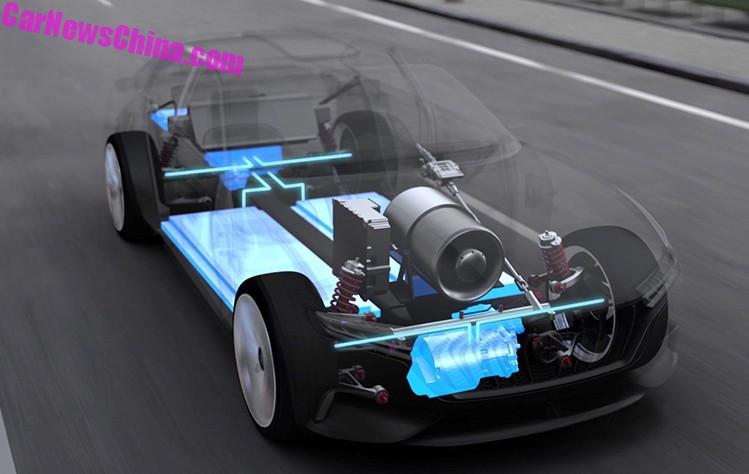 Image from the company's website showing the turbine setup in the H600. The turbine appears to be a rather massive device, located very high up in the engine compartment.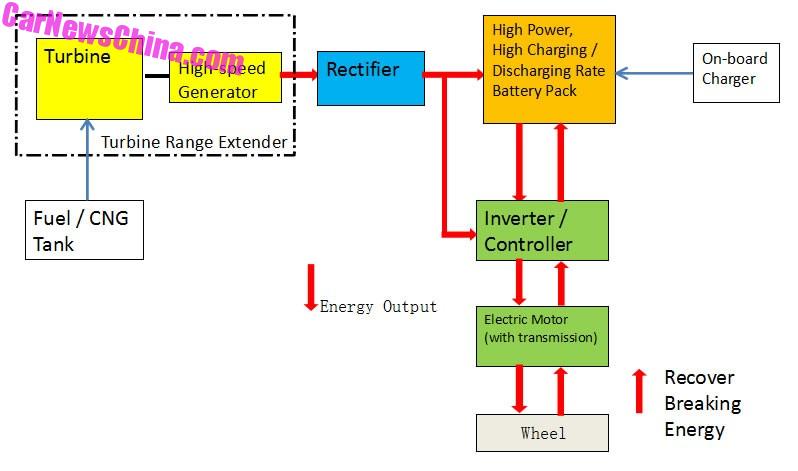 The schematics of the power train of the H600.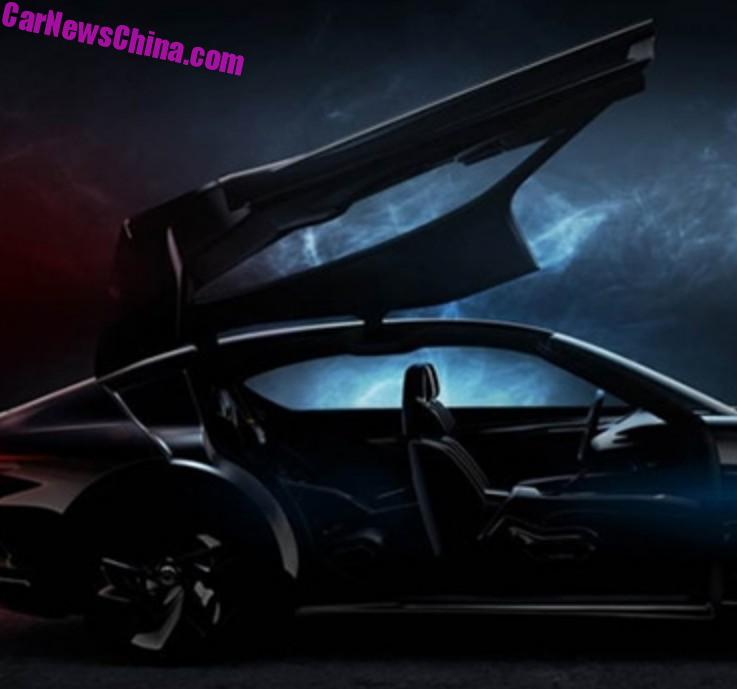 The gull wing doors of the GT are hinged at the middle and the rear of the roof, a very interesting construction.