Buick Velite 6
Buick building velite range for new energy vehicles in China
Buick has released a teaser for the Buick Velite 6, a new new-energy vehicle that will be unveiled in China on April 17. Sadly, the teaser doesn't reveal very much bar for the name, but we do know that the Velite 6 is the production version of the 2016 Buick Velite Concept.
Buick Velite concept.
The Velite 6 will be launched on the Chinese car market in the second half of the year. There will be an electric version and a plug-in hybrid version. The Velite 6 will be manufactured by the Shanghai-GM joint venture. It is a unique car for China, not based on any existing GM NEV. The concept was a large wagon-like vehicle, about the length of a Buick Regal.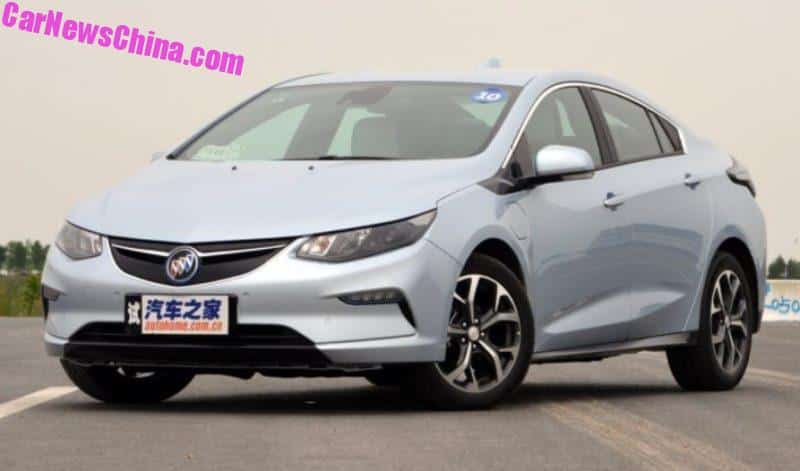 The Velite 6 will be the second car in the Buick Velite NEV range. The first one was the Buick Velite 5 (pictured), which is basically a rebadged Chevrolet Volt. It too is made by Shanghai-GM. Price starts at 265.800 yuan and ends at 295.800 yuan. That is expensive and the Velite 5 is therefore not very popular, it has been on the market for almost a year now but they are a real rarity on the road.