2019 Ford Focus
This is the all new 2019 Ford Focus sedan, sporting a rather wild design with blue lights, a big shiny grille, and luxurious looking wheels. This is the China-made version, which will eventually be exported to the United States.
Update as I type: first image of the Ford Focus hatchback.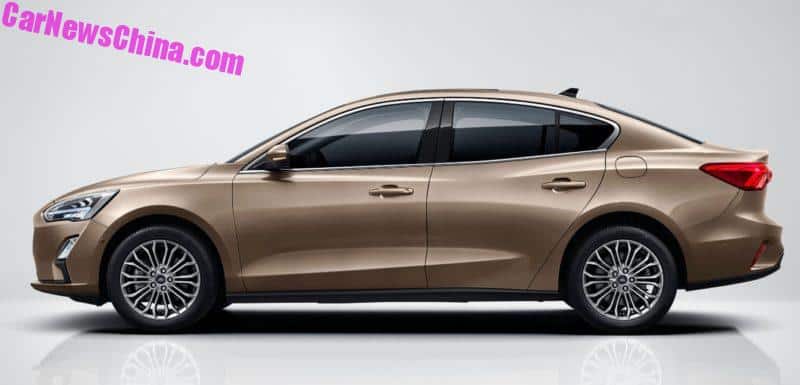 The 2019 Ford Focus has just been unveiled on a media event in China, and the public will get to see it later this month on the 2018 Beijing Auto Show. The new Focus stands on a new platform and gets updated variants of the 1.0 liter turbo and 1.5 turbo under the bonnet. Other markets will also get a 2.0 petrol. Gearboxes (China): 6-speed manual or 8-speed automatic.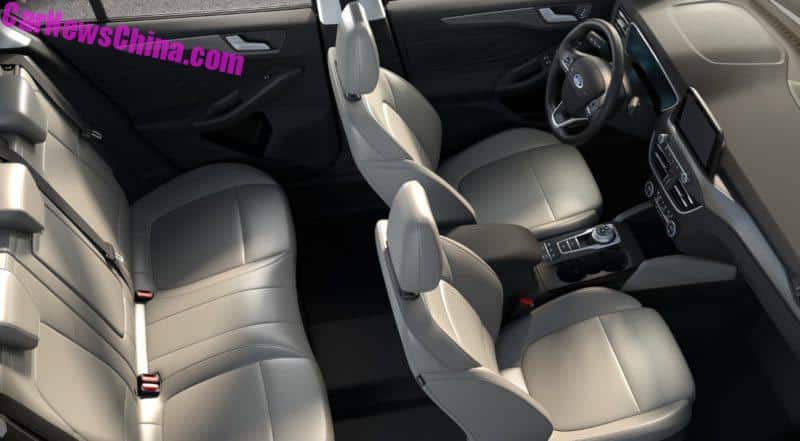 The new Ford Focus will be positioned higher than the current one. In typical Chinese fashion, the current car will continue to be sold alongside the new one. The Ford Focus is made in China by the Changan-Ford joint venture.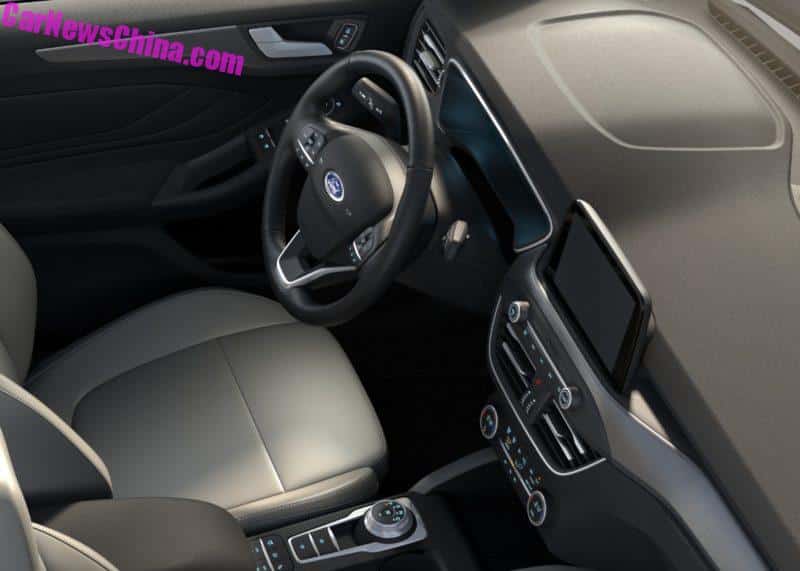 The gearbox is gone, replaced by a trendy drive selector, Instrument panel is fully digital and there is a 10 inch touch screen atop the center stack.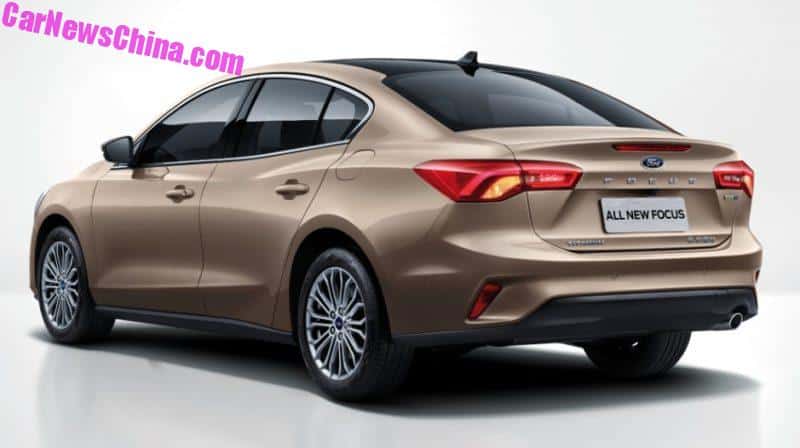 Design is nice, but a bit overdone in places, especially from 3/4 behind. The area from the rear door handle to the rear lights is especially busy. The spoiler in the boot lid is surprisingly large, so large indeed that there was enough space to it the brake light under it.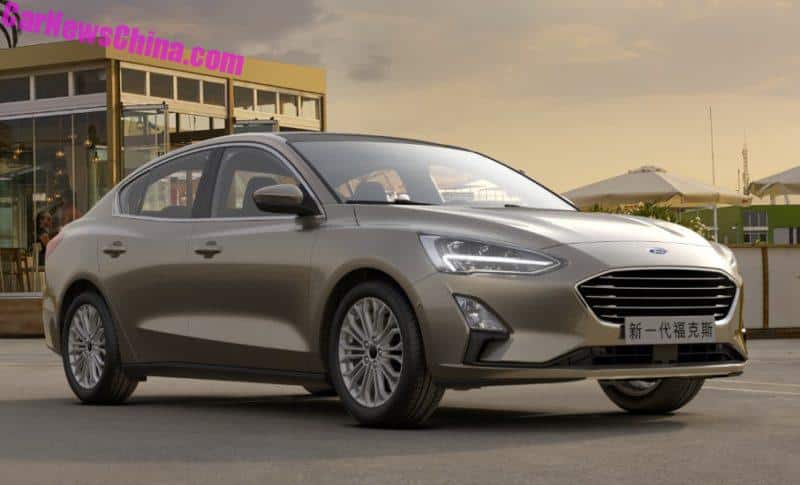 The Ford Focus, sedan and hatchback, will be launched on the Chinese car market in June. Price will range from around 100,000 to 160,000 yuan.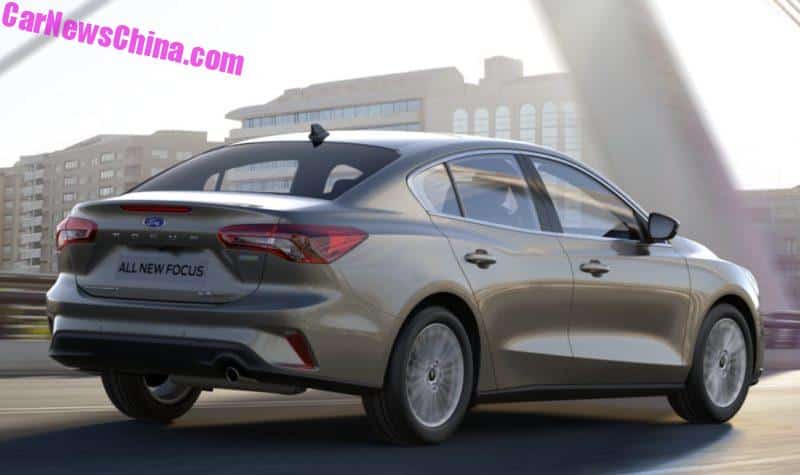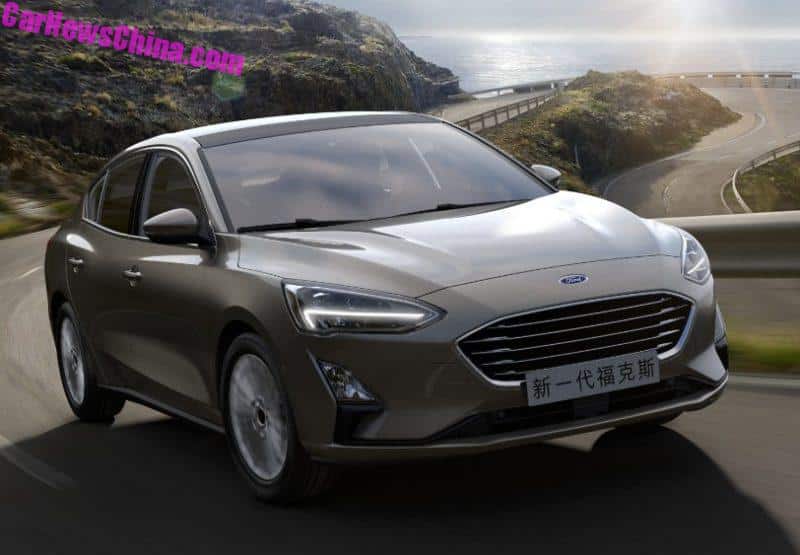 The new 2019 Ford Focus sedan. I expect the first live pictures of the sedan and hatchback to appear soon, when they do I will update with another article.