Nissan Sylphy EV
This is the new Nissan Sylphy EV, a full electric variant of the Sylphy sedan. The EV version is for China only, it will not be marketed in other markets. The Sylphy EV will debut later this month on the 2018 Beijing Auto Show.
This is the China-spec petrol-powered Nissan Sylphy. Price starts at 99.800 and ends at 159.000 yuan. Engines: 126 hp 1.6 and a 139 hp 1.8. The Sylphy is made in China by the Dongfeng-Nissan joint venture.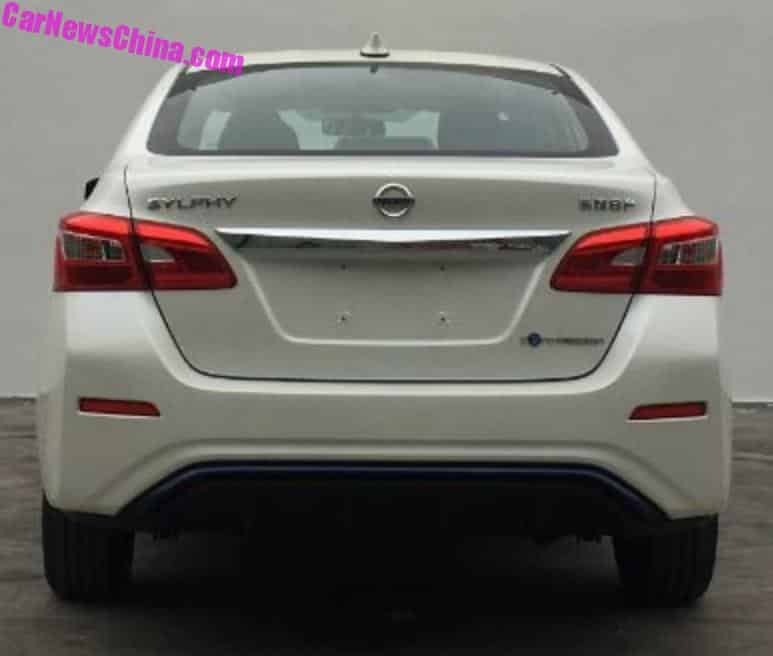 The Sylphy EV will be powered by an electric motor with 109 horsepower. Top speed is a decent 144 km/h. Range hasn't been announced yet but cars with similar size and power usually do somewhere between 200 and 250 kilometers.
The Sylphy EV was developed locally in cooperation with joint venture partner Dongfeng Motors. Dongfeng will get its own version of the Sylphy EV, and there will be yet another version under the Venucia brand.