Citroen C4 Aircross
This little red pretty-face is the Citroen C4 Aircross, a compact crossover for the Chinese car market. It will have its public debut later this month on the 2018 Beijing Auto Show and hit the dealers in H2.
The C4 Aircross is based on the Euro-spec C3 Aircross, but it is 12 centimeter longer and has 6 centimeter more wheelbase. The extra space goes to the passengers in the back and to the boot.
It is made in China by the Dongfeng-PSA joint venture. It will be positioned between the Citroen C3-XR and the Citroen C5 Aircross.
The C4 Aircross will be available with two four-cylinder petrol engines; a 1.2 turbo with 136 hp and a 1.6 turbo with 167 hp. Both engines will be mated to a six-speed manual or a six-speed automatic. There are no NEV versions planned. Size: 4270/1770/1615, and wheelbase is 2655.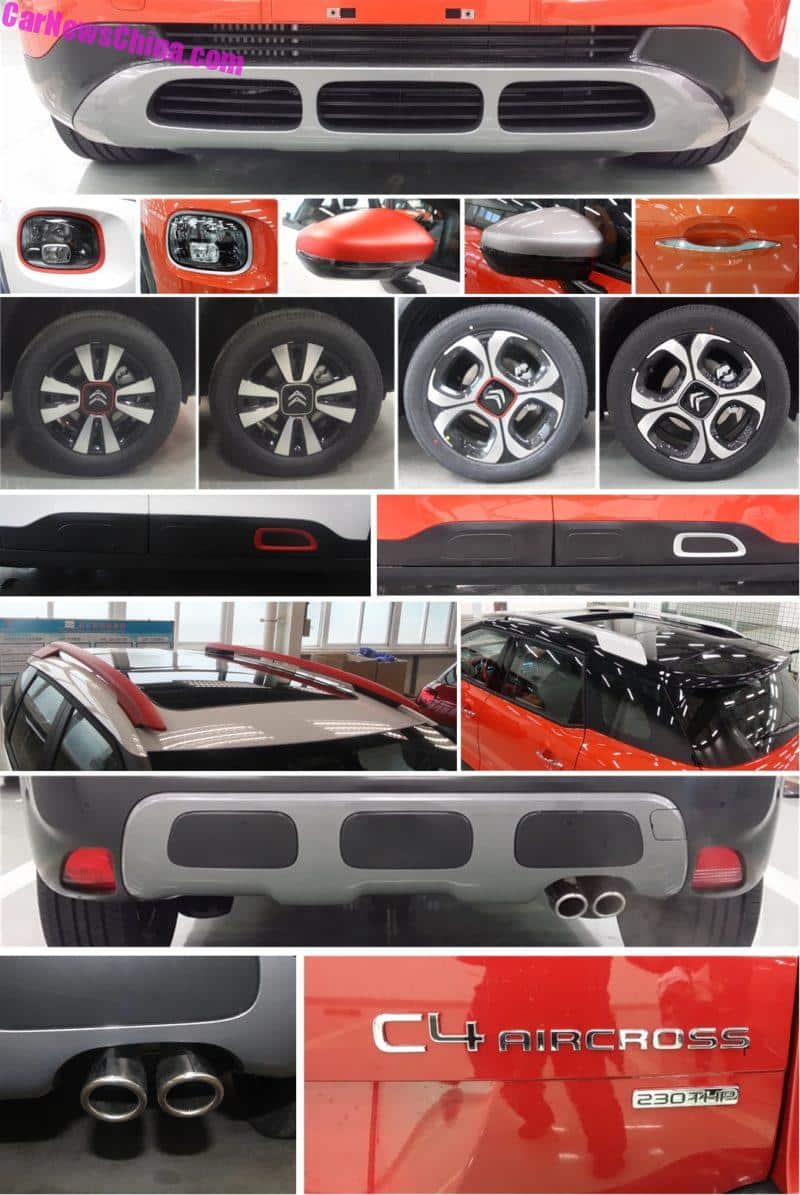 Various details. We see: buyers can choose colors of the edge around the 'cushions' on the doors, of the roof and roof rack (yeah!), of the edge around the headlights (oh dear), and of the top of the mirrors. So many choices, but what if I want a hybrid? Can't get that…
And look at those ugly and poorly integrated pipes, like it is still 2005 or so. Citroen surely can do better..? If you really have to make a petrol car, ignoring that whole 'NEV thing' in China, then give it at least proper pipes!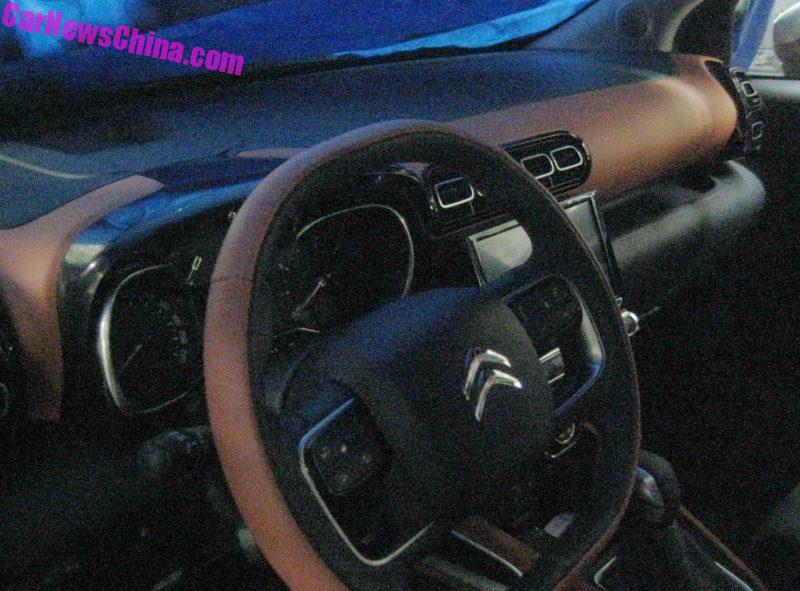 Spy shot of the interior, showing analog dials, cool looking air vents, and a screen that seems to be fitted on as an afterthought. It will also have a HUD.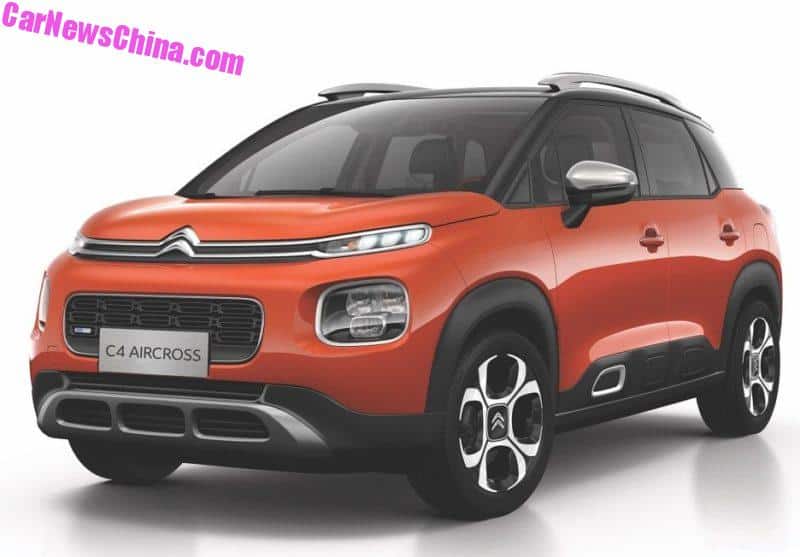 Official image with a black roof, silver roof rails, silver mirror tops, silver pillow edges, and silver headlights edges.