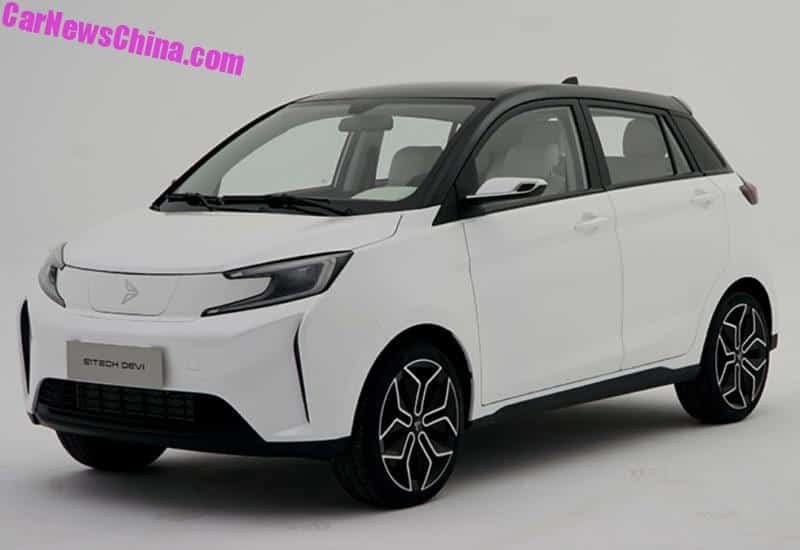 China's EV revolution is in full swing. We literally see a new electric car brand being born every day. Today's newborn is called SiTech, and their first car is this pretty white thing called DEV1.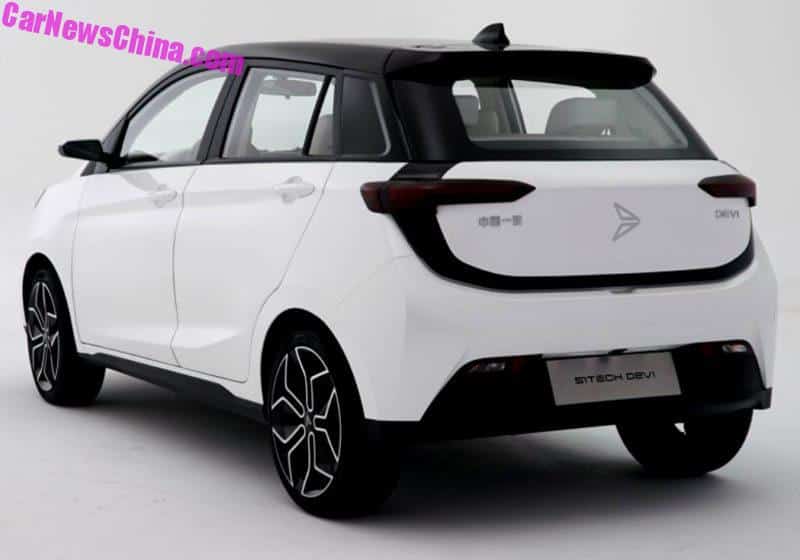 SiTech is a brand under under First Auto Works (FAW). It has a FAW badge on the rear and the cars will be made at a FAW plant in Changchun.
SciTech says it collaborates with various tech companies, but that seems more marketing-speak than reality. But they have established a separate R&D center for the SiTech brand, working only on SiTech cars.
The Chinese name is Xinte (新特).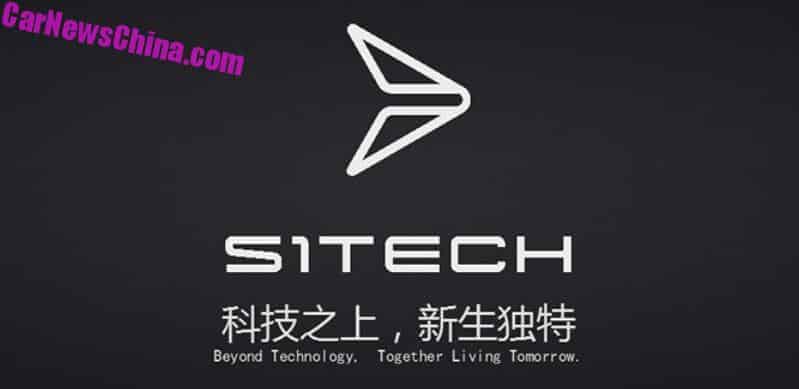 SiTech logo and slogan: Beyond Technology. Together Living Tomorrow.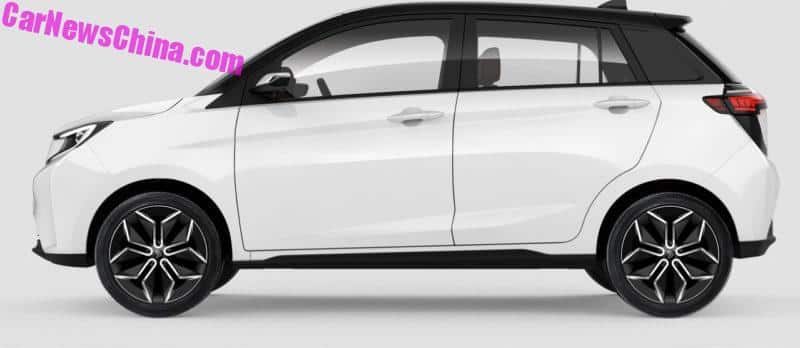 Back now to the SiTech DEV1. It will have its public debut next week in the 2018 Beijing Auto Show and it will be launched on the Chinese car market in Q3. Price will start around 100.000 yuan. SiTech claims a range of 350 kilometers. Charging takes 40 minutes for 80% battery. No word yet on power or batteries. Size: 3735/1655/1550, wheelbase 2415.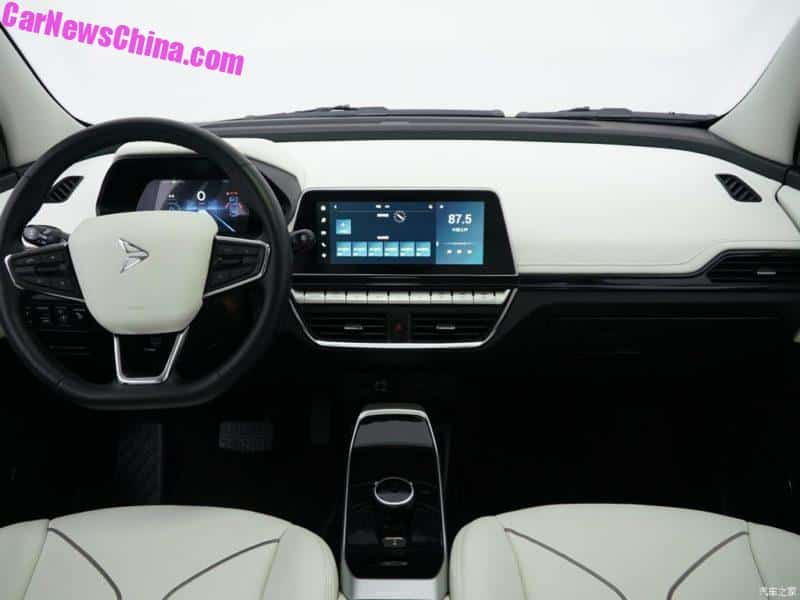 The interior has a 10 inch touch screen and an 8-inch instrument panel. It is furthermore equipped with a 'smart car networking system' called D-OS. Not DOS as in MS-DOS, but D-OS.  The system connects with smartphones and also includes a face-recognition system to enter and start the car.
Face-recognition systems, while creepy to some, are a new trend in China's EV-startup land. Almost every new EV we have seen in recent months has one installed.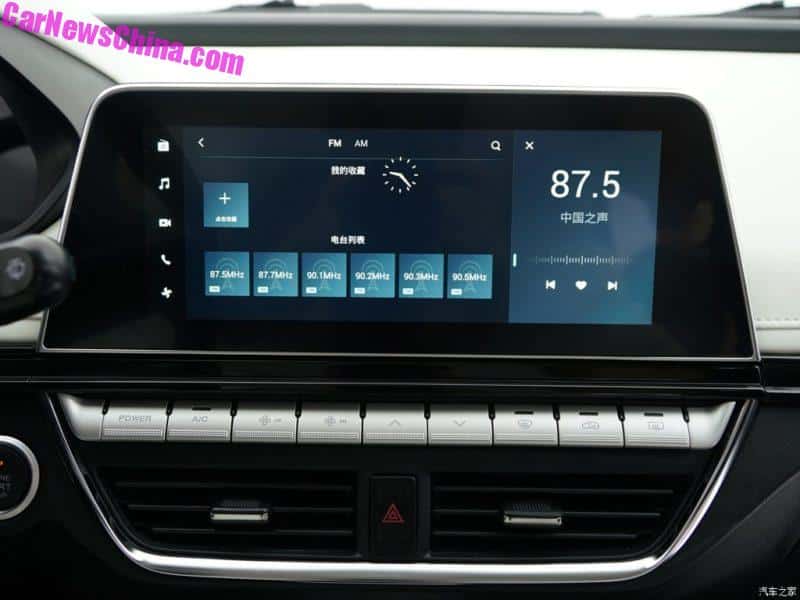 The infotainment system set to radio. Buttons look nice.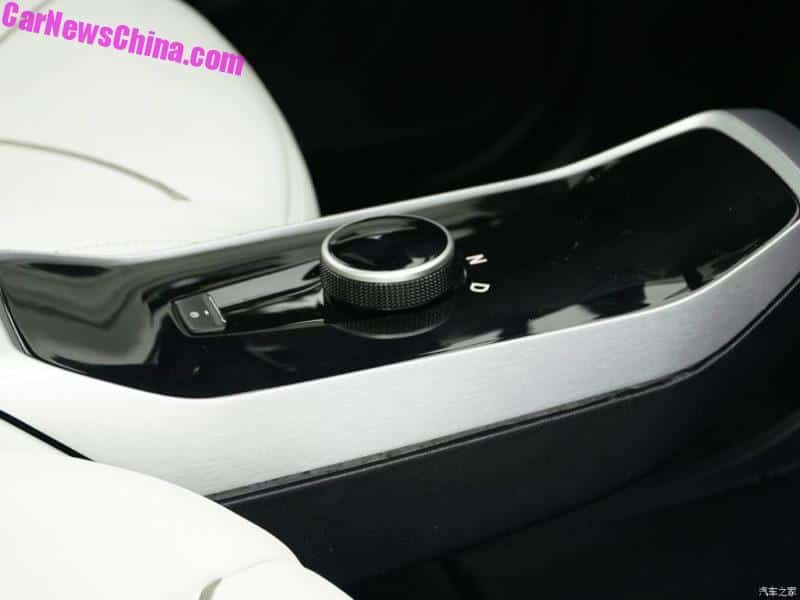 A simple drive selector on the tunnel.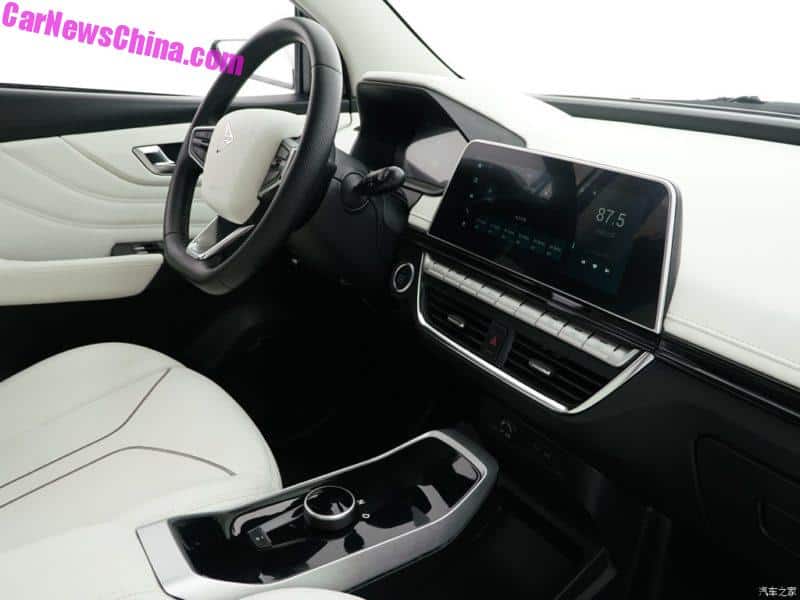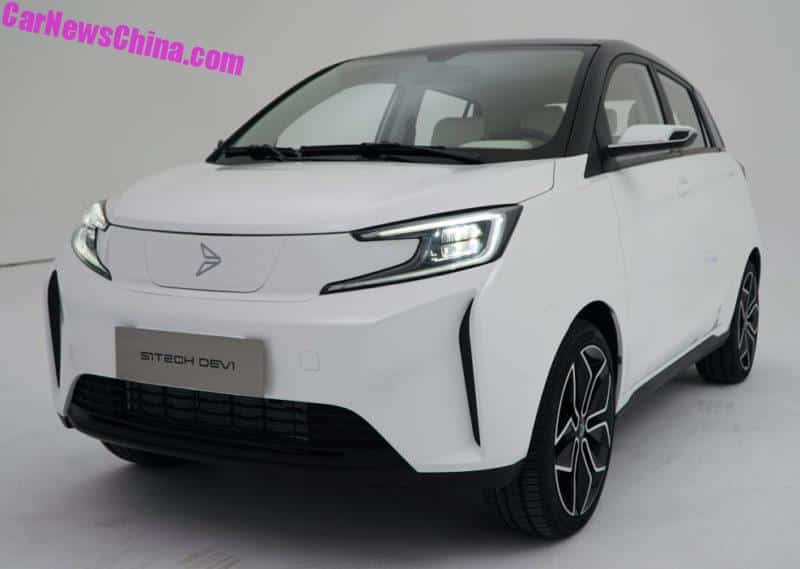 The SiTech DEV1, a nice looking thing and slightly smaller than the SUVs of most other new electric-car companies. But with a 100,000 yuan price tag and a 350 kilometer range it could make a splash in the market.