BYD Qin Pro
BYD has released the first official images of the new BYD Qin Pro, an plug-in hybrid sedan that will debut on the 2018 Beijing Auto Show. The Pro in the name indicates that the current BYD Qin will continue, at least for a while.
Continuing the old while launching the new is very common in China. In most cases the old model will be retired after two years or so. But some car makers continue the oldies much longer, making three generations of a model at the same time, marketing them all alongside each other.
This of course leads to naming problems, so automakers call the new car 'pro' or 'plus' or 'new'. The old one usually keeps the original name, with an addition like 'classic'.
Back to the Qin Pro. It is the first BYD sedan designed by new chief designer Wolfgang Egger, and it is easily the best looking BYD sedan so far.
It has the same new BYD family face that we saw on the Song Max MPV and the upcoming Tang SUV. BYD calls it the "Dragon Face", and we think that is a good name for it.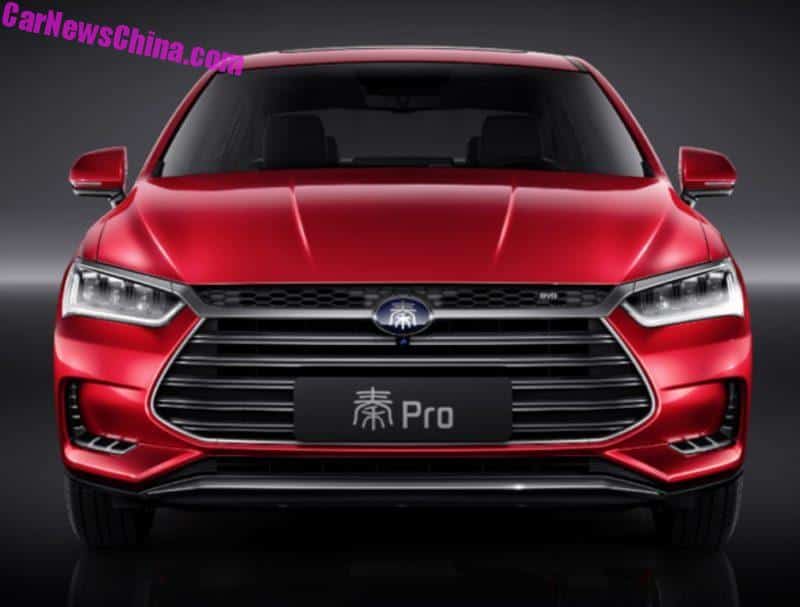 Qin badge in the middle and a tiny BYD badge on the right.
The BYD Qin Pro is powered by a plug-in electric drive train consisting of a 154 hp 1.5 turbo and a 150 hp electric motor, making for a hefty 304 horses. Top speed is an impressive 200 km/h and 0-100 is gone in 5.9 seconds. Fuel consumption, according the BYD, is just 1 liter per 100 kilometers.
Size: 4765/1837/1495, and wheelbase is 2718.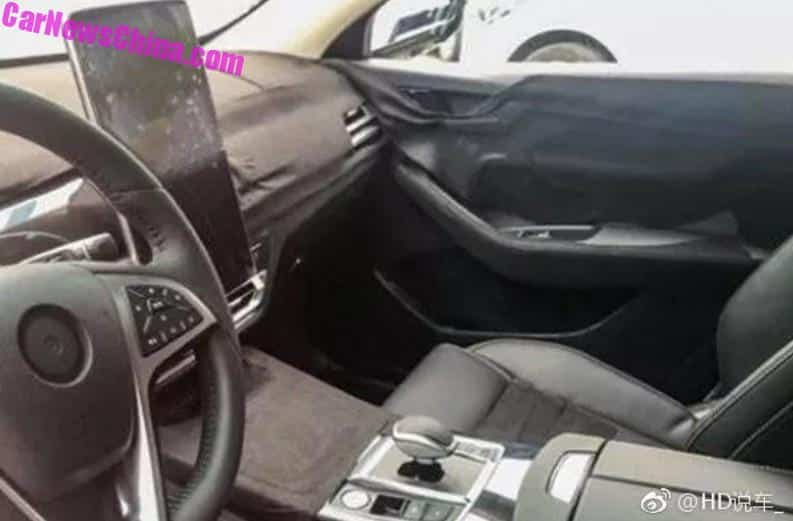 Earlier spy shot of the interior, showing the giant rotatable touch screen, seen here in the view-blocking portrait position.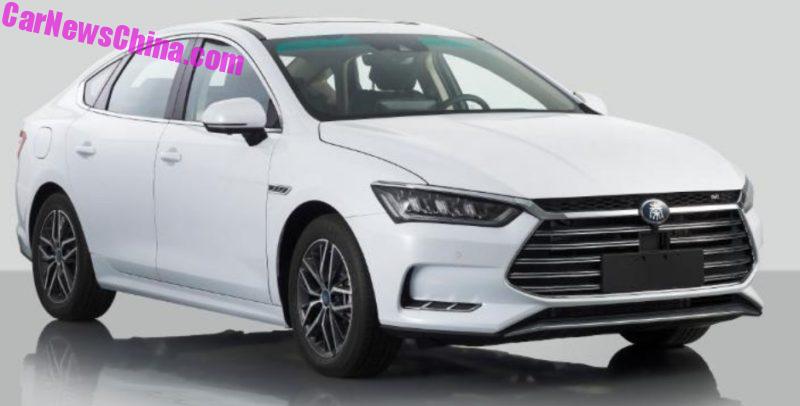 We will be sure to check out the new BYD Qin Pro on the auto Show, the party starts on Wednesday the 25th.