Vision Mercedes-Maybach Ultimate Luxury
The controversial Vision Mercedes-Maybach Ultimate Luxury has just been unveiled in China, one day before the start of the 2018 Beijing Auto Show. And it is just as crazy as we hoped for, a big sedan on a SUV platform, painted in fiery red and dressed up with loads of shiny bits. A beauty.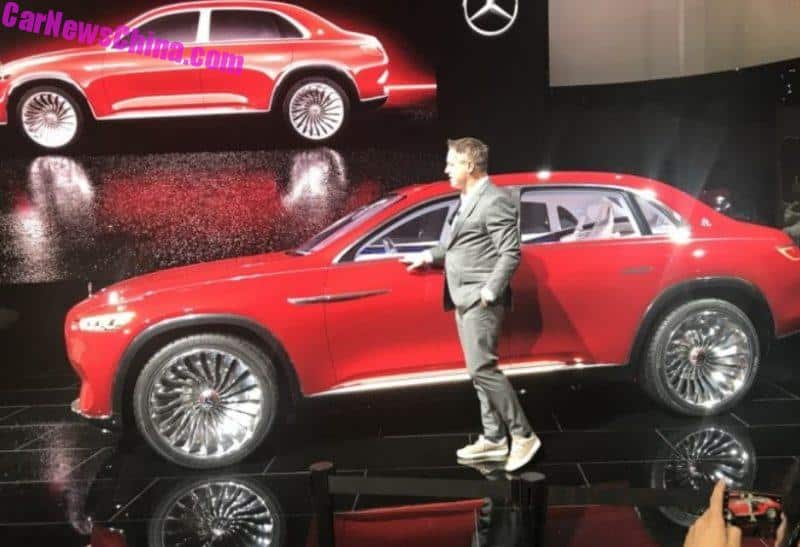 The concept car is powered by an electric powertrain with a combined output of 748 hp, mated to a 80 kWh battery pack. The eventual production car however will be based on Daimler's new MHA modular platform, powered by a 4.0 twin-turbocharged engine. This platform will also underpin the next generation GLS-Class.
The Vision Mercedes-Maybach Ultimate Luxury is not as ultra large as we thought, although is still very big: 5258/2108/1778. Wheelbase or weight are yet unknown.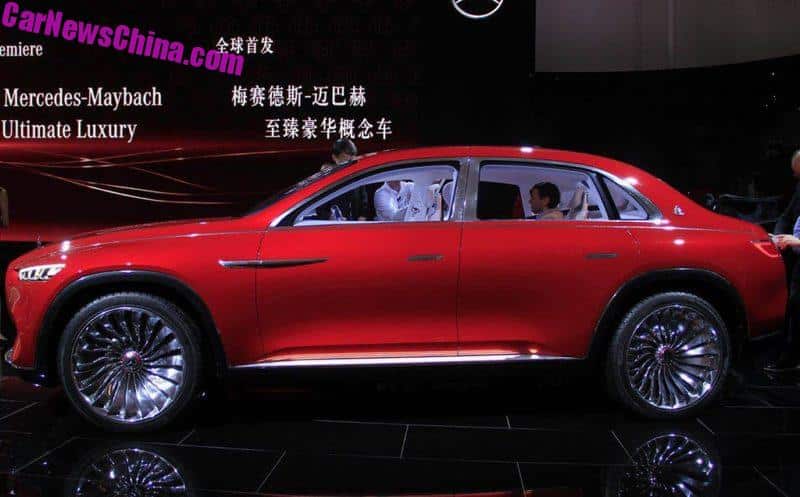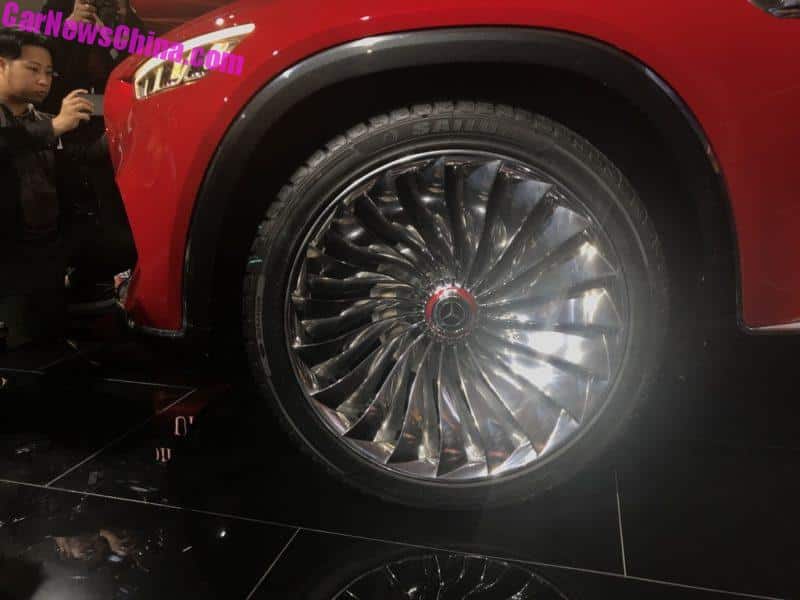 Brilliantly designed turbine wheels.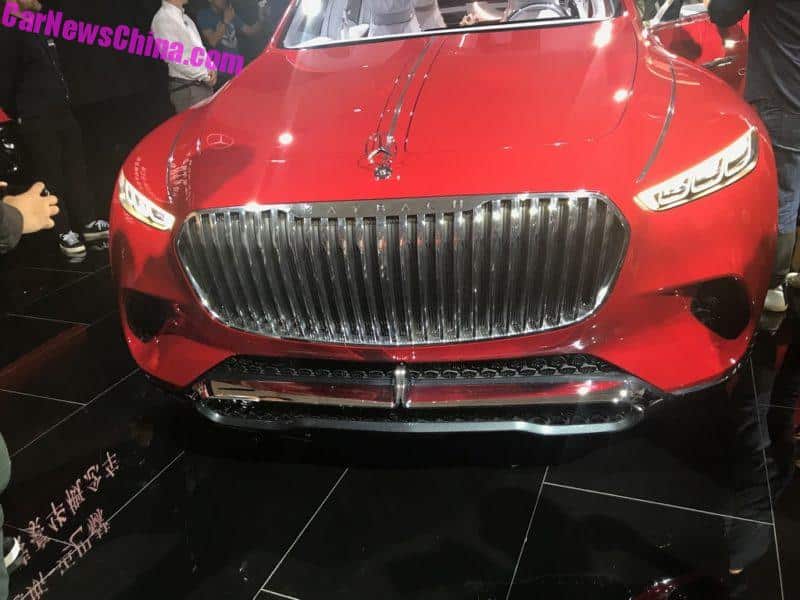 A massive grille with the three-pointed star on the bonnet.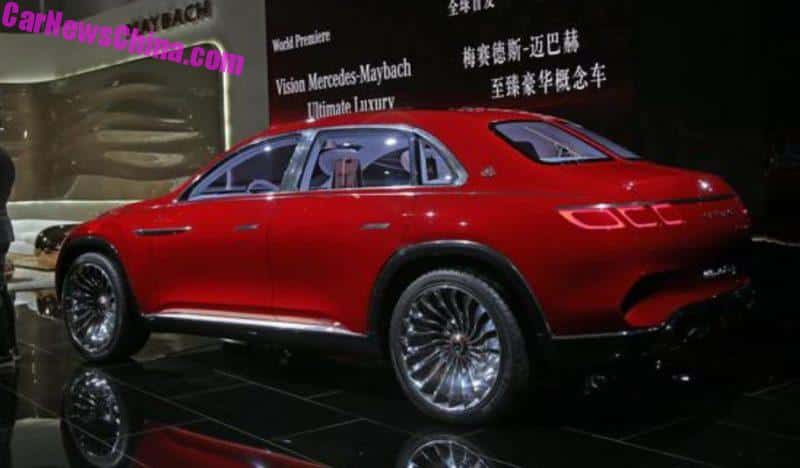 Split rear window.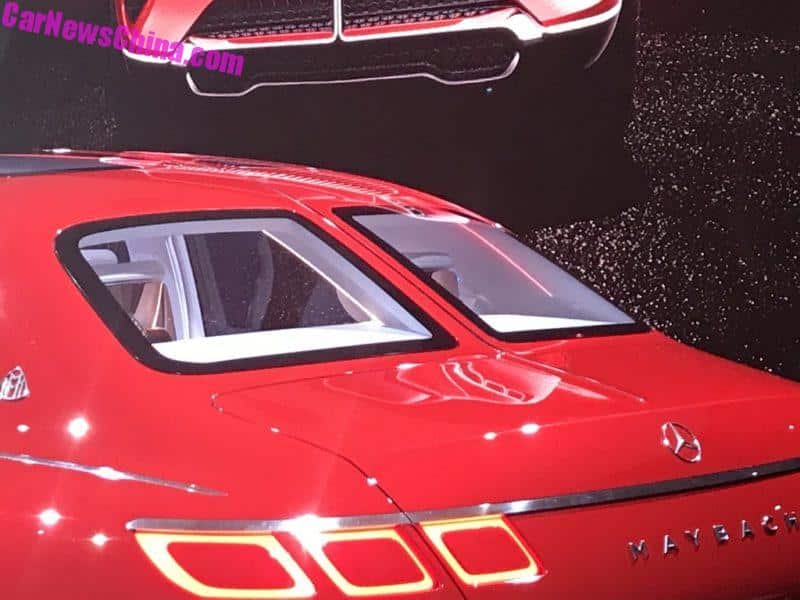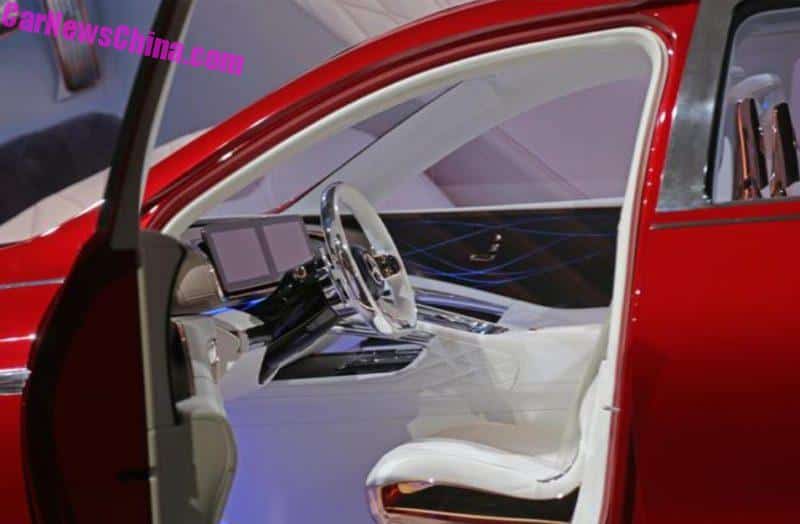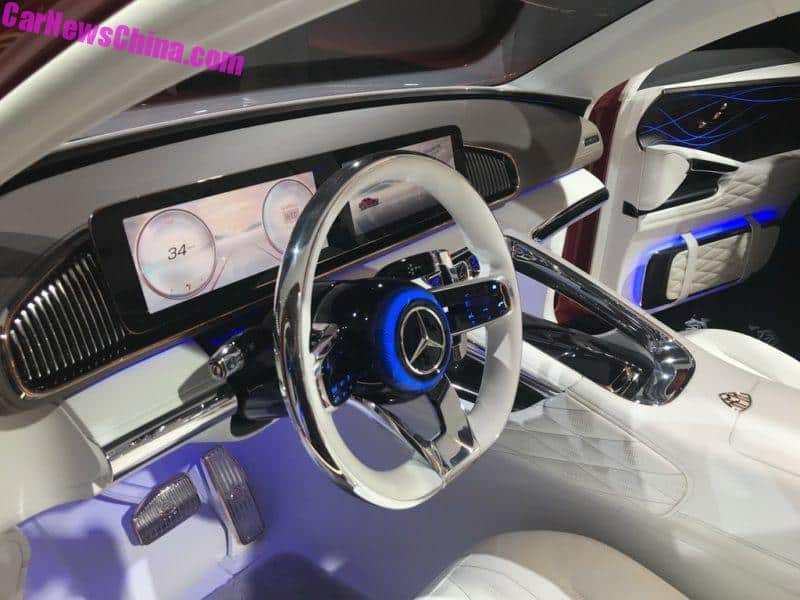 The instrument panel is a work of art, and so are the pedals, looking as if they are made out of some very heavy metal. Blue-light ring around the Mercedes logo on the wheel, and the same blue returns on the doors.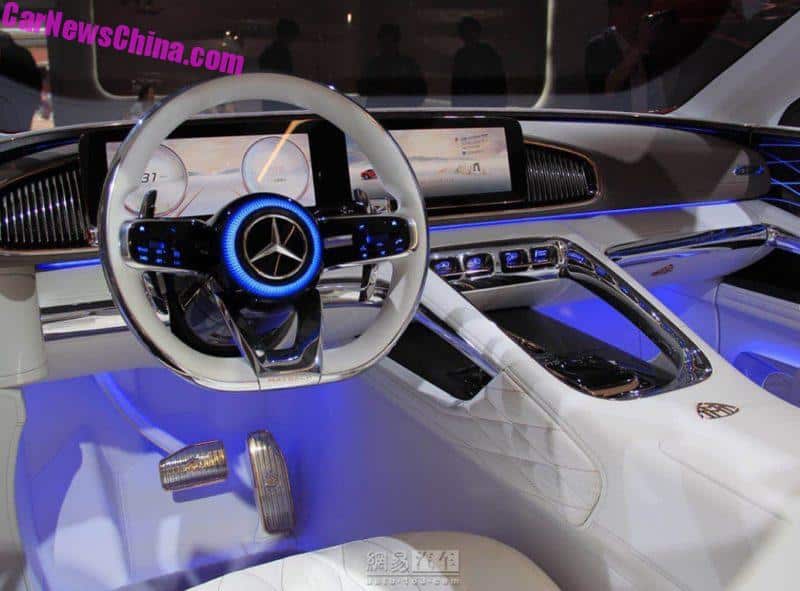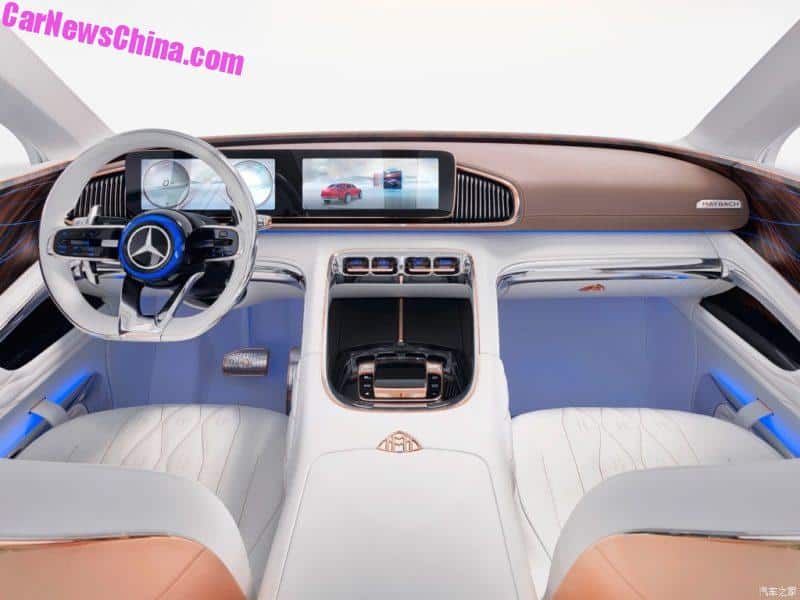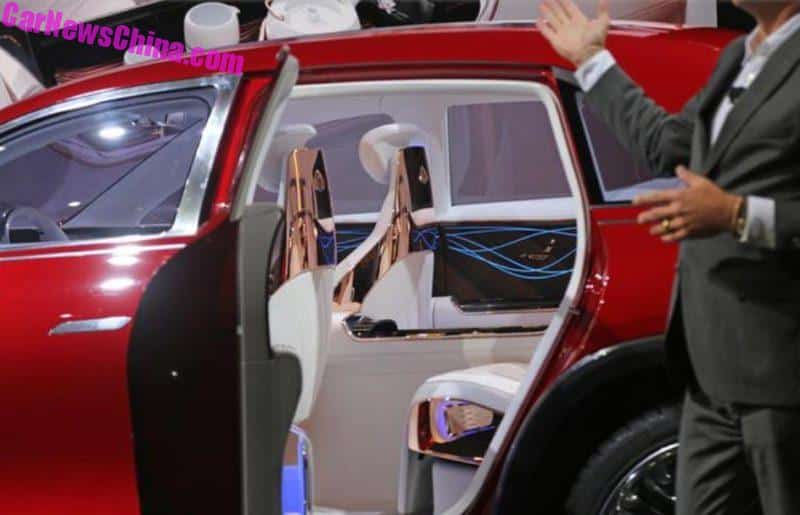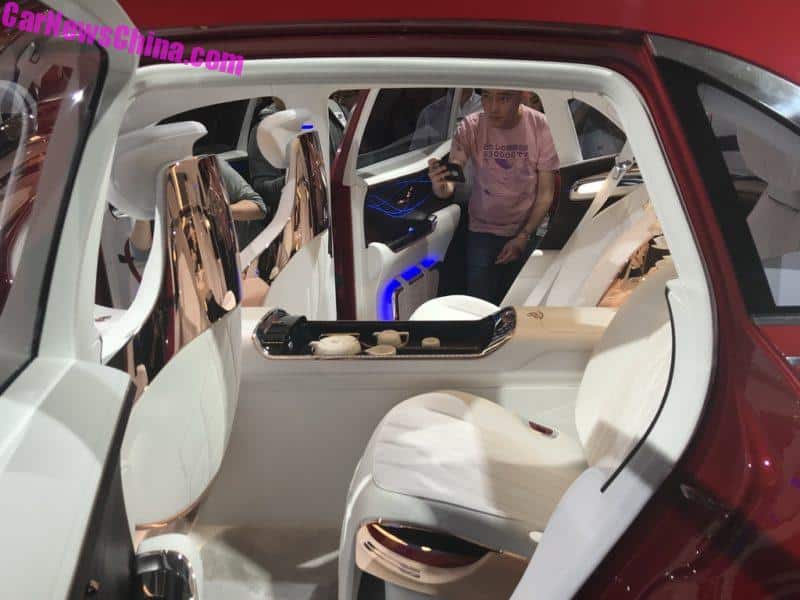 Captain seats and loads of white leather. But look at the copper-colored rear of the front seats!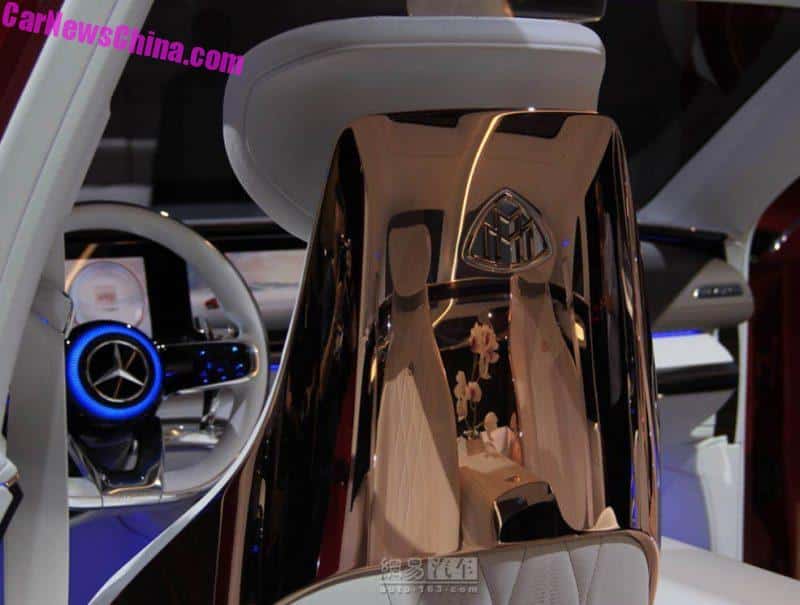 It looks like a knight's armor.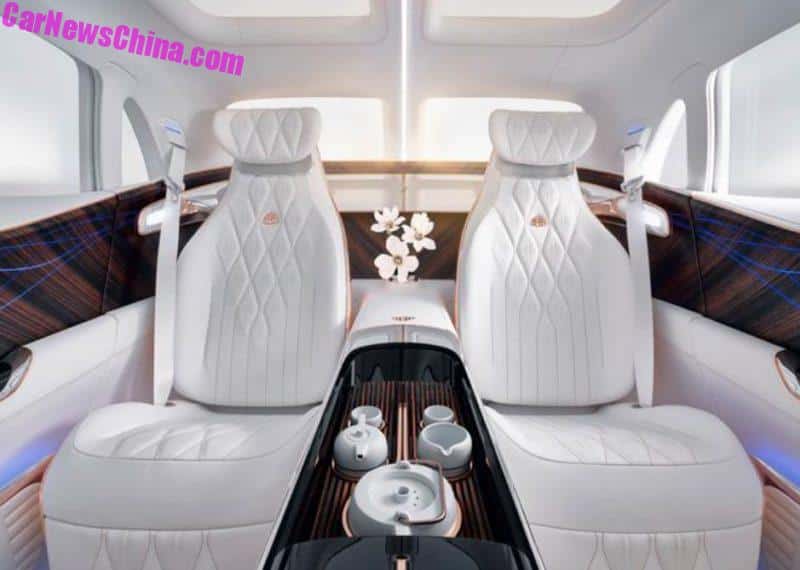 The rear compartment comes with fresh flowers and a Chinese tea set. What happened to champagne?! I need a beer. Now take a good look at the flower on the media image. And here is…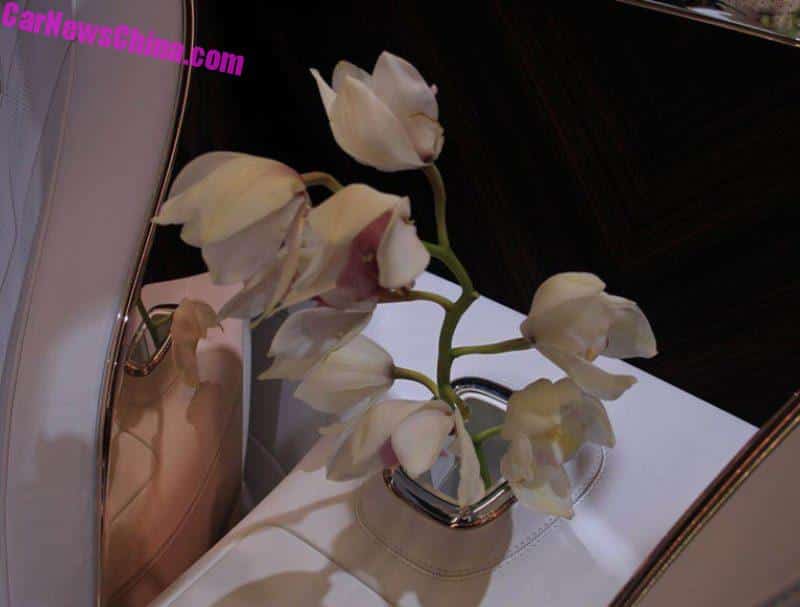 … the real thing. Looks kinda sad. But at least they did use a real flower, not a plastic one.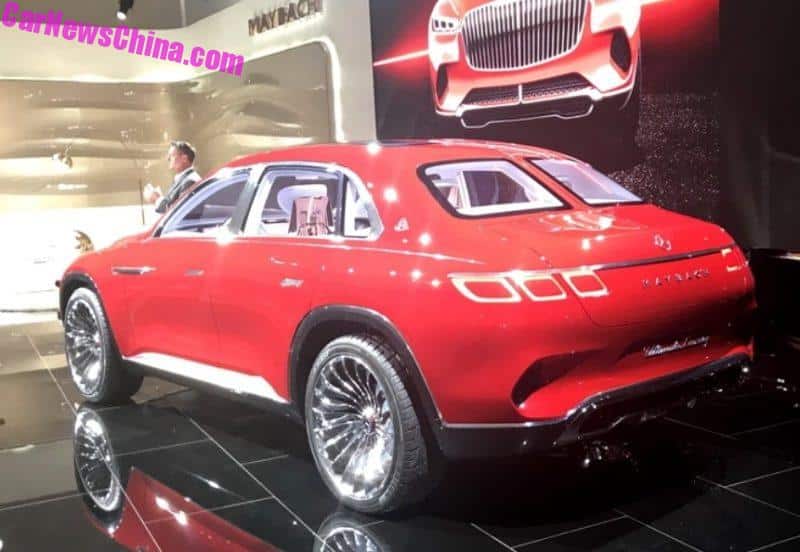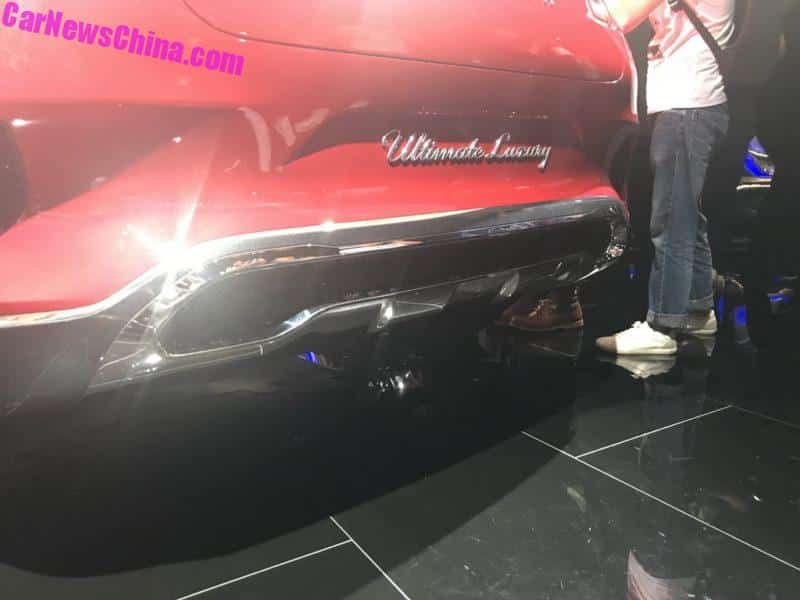 This handwritten badge above the bumper is the only questionable design feature of the whole car. It looks wuzzy.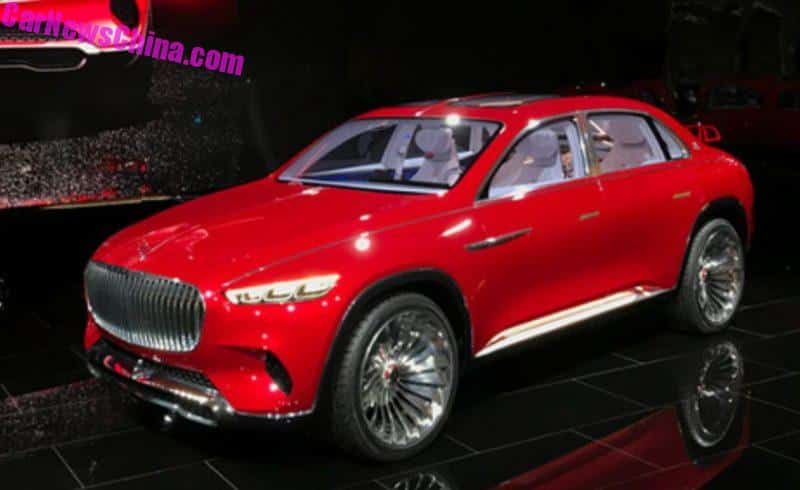 Otherwise; in your face!