Highlights Of The 2018 Beijing Auto Show Day 3 Part 3
Welcome to Part 2 of our coverage of Day 3 of the 2018 Beijing Auto Show. Starting with ORA, a new EV brand under Great Wall. They are aiming, as do all these EV makers, at a young audience living in big cities, being hip.
So the cars got to be hip too, right? ORA had three of 'm on show, and they were indeed kinda cool. First up is this little city runner called the ORA R2. I really like the blue lights. ORA says it is 3.5 meters long, goes 100 km/h, and drives 350 kilometers.
The second car was a bit too Smart, but cool nevertheless. It is called the R1, 3.4 meters long, 100 km/h, and 300 kilometers. It is yet unknown when the R1 and R2 will go into production, but we do know that…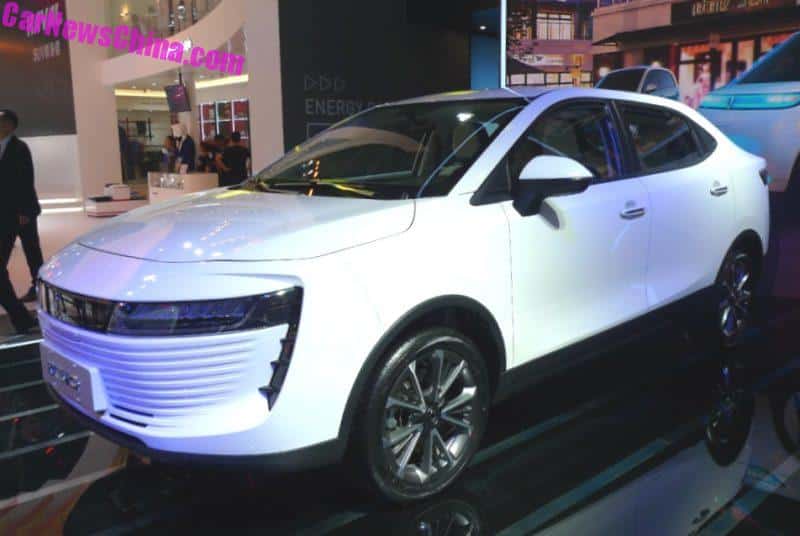 … the ORA IQ is the first production car of the ORA brand. Sadly, it isn't as cool as the R's. When we first saw it it was called IQ5, but on the show it was just IQ. It is 4.4 meters long, does 15o, and has a range of 360 kilometers. The ORA IQ will hit the market in H2.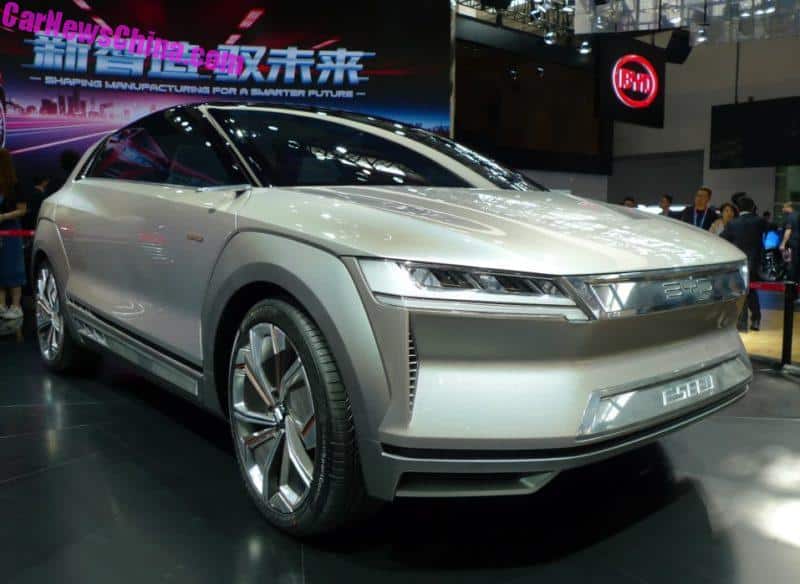 On to BYD. They had three new cars. The first was the E-Seed electric crossover concept. It is made of aluminum, has a 600 kilometer range, and does 0-100 in 3.9 seconds.
It is an odd car because its design is very different from BYDs new design language. It doesn't, for example, have the 'Dragon Face' grille. It also have a differently styled BYD logo.
Is BYD planning a new EV brand with the E-Seed name? I asked around, but nobody knew, or they didn't want to tell me. We will keep a close eye on this E-Seed business.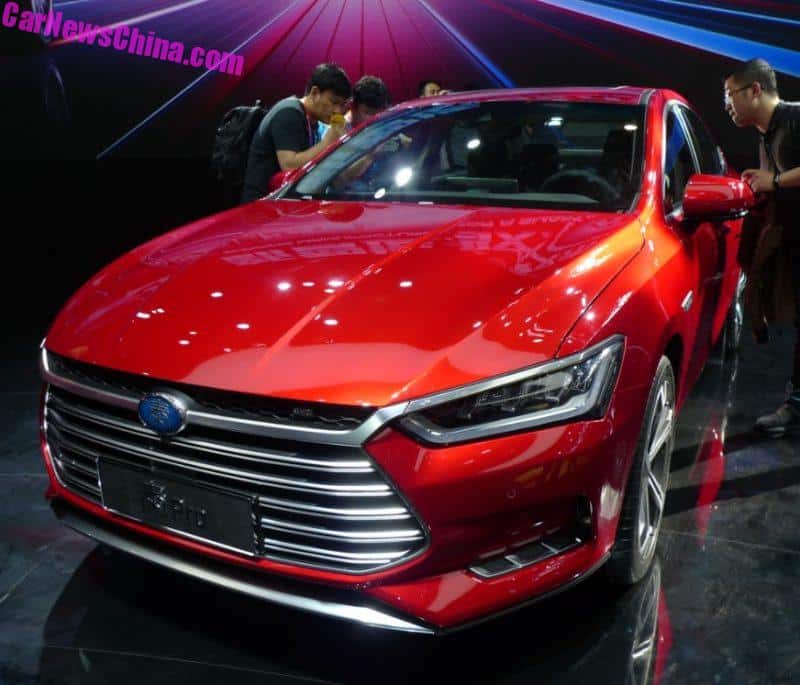 And see, this is BYD's new design language, developed under the new chief designer Wolfgang Egger. There is just no design-connection with the E-Seed. This red sedan is the BYD Qin Pro, a new PHEV with 304 horses.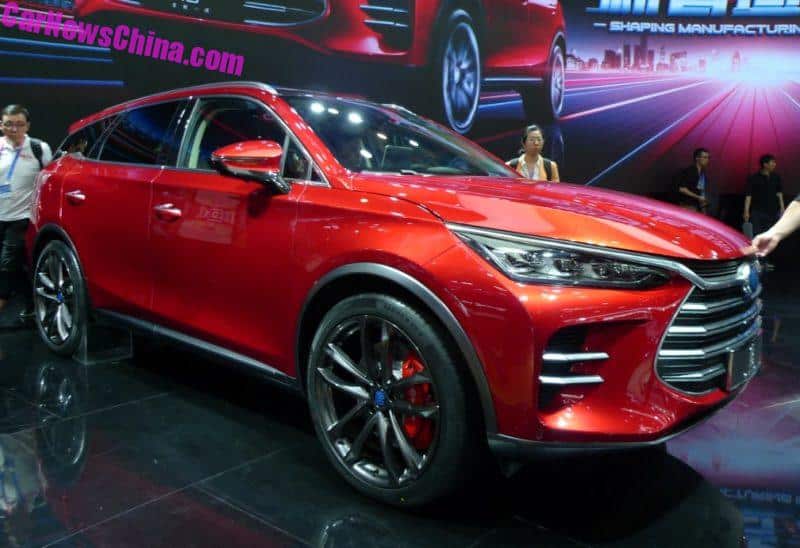 Not enough? Get the new 500 hp BYD Tang. Beautiful cars. The Tang has just been launched, price starts at 265.900 yuan. The Qin Pro will launch shortly, priced from about 200.000 yuan.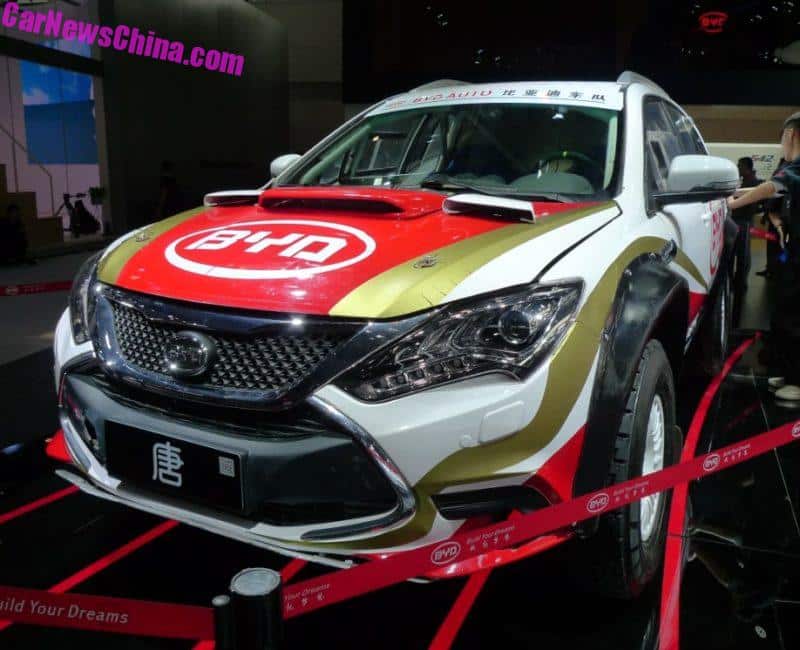 The also had a cool off-road racer based on the old Tang.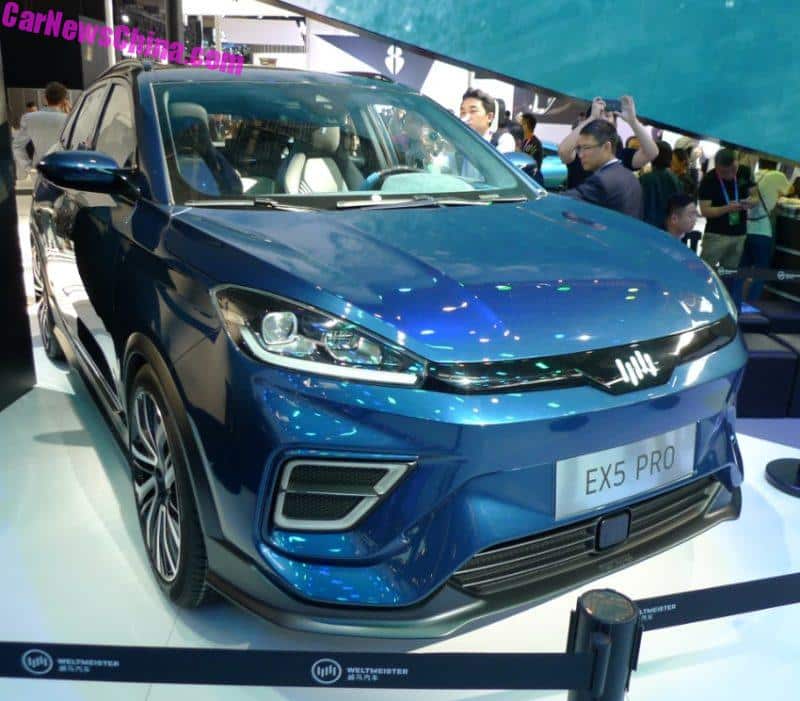 Weltmeister showed the new EX5 electric SUV, and…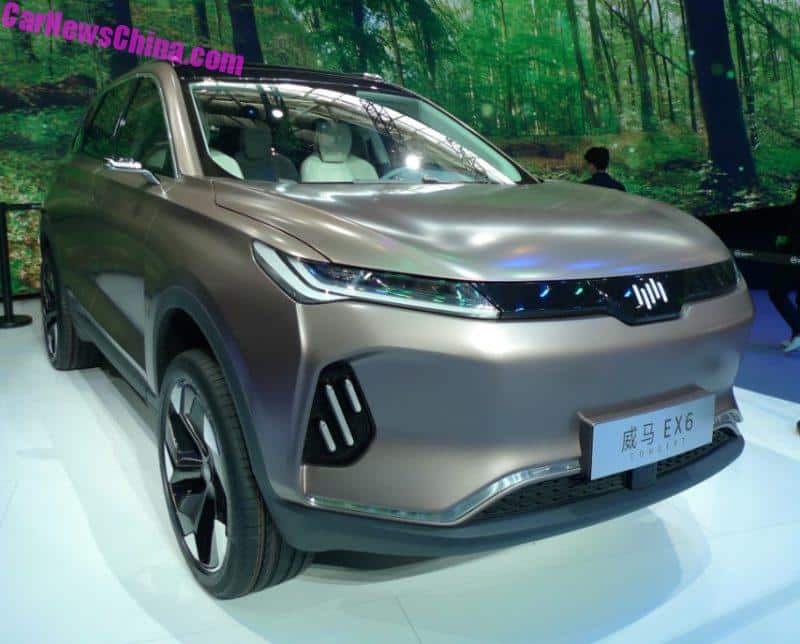 … the EX6 Concept. The EX6 will be their second car. It is a bit larger than the EX5. It seats 6 persons and will launch in 2019. Range is claimed to be 600 kilometers. It looked production ready, just think real mirrors on and that's about all that will change.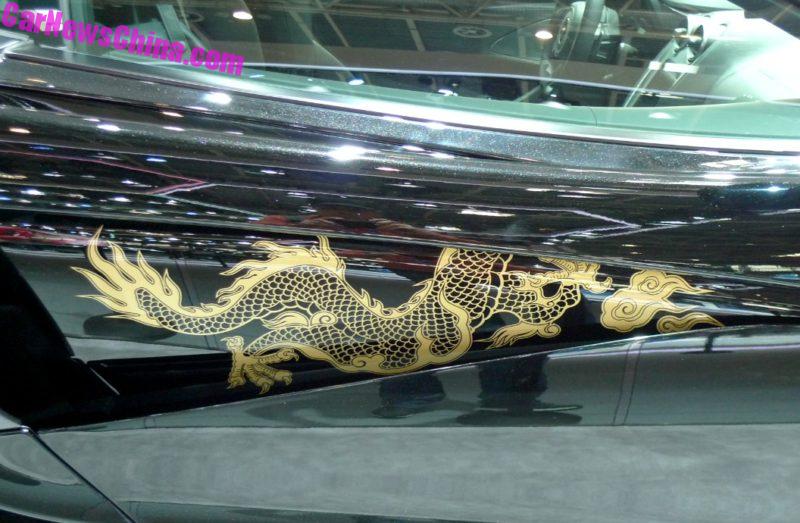 McLaren Special Operations used all their imagination to come up with a dragon-themed China-special of the 570S. And they probably don't know that the Year of the Dragon was in 2012.
In that year we had a Smart dragon, a Ferrari dragon, a Dartz dragon, an Aston Martin dragon,  a Zotye dragon, a Hasbro dragon,  and a Rolls-Royce dragon. So McLaren is hopelessly behind, looking hopelessly stupid, just like in F1.
There weren't many pickup trucks on the show. Sadly, because Chinese 'trucks are getting better. JAC showed the new T8, 5.3 meters long and their largest pickup truck ever. Power comes from a 2.0 turbo diesel with 136 hp and 320 Nm. It will be launched next month.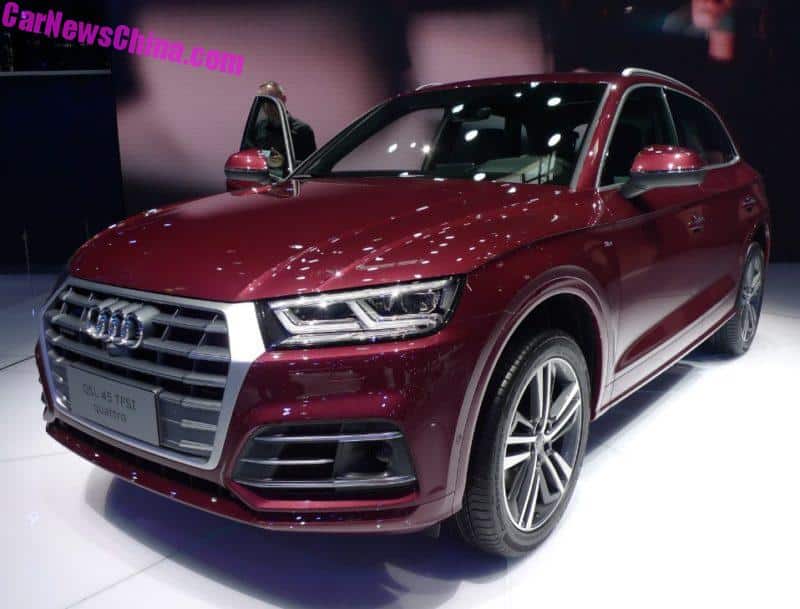 Quick stop at Audi for their Q5L, the long-wheelbase Q5. It has been extended by 8.8 centimeters for more space in the back. Made locally by FAW-Volkswagen.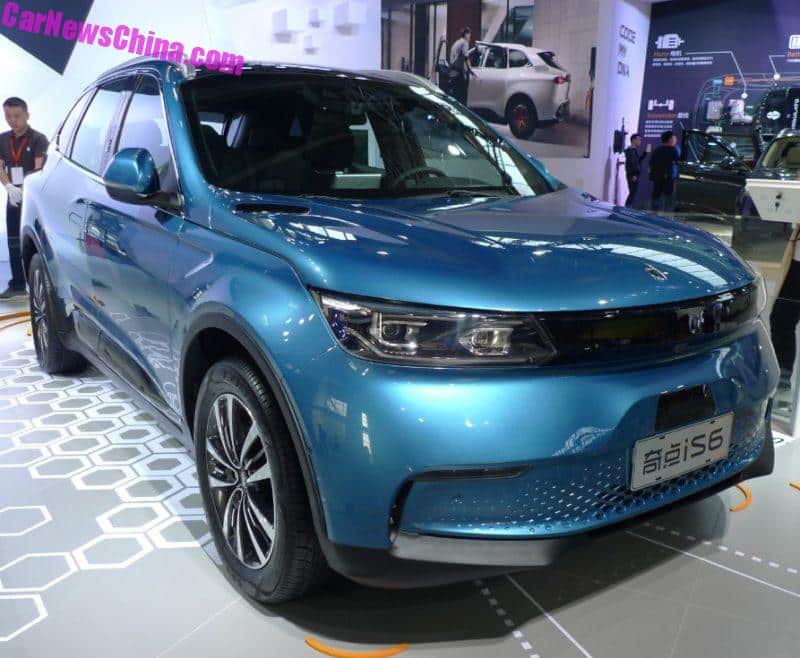 Singulato is yet another new NEV brand. Their iS6 electric SUV is production ready and will hit the market in Q4. Coolest feature: suicide doors! It has a 75 kWh battery and a 400 kilometer range. Still no info on power.
Hyundai is in big trouble in China because of their sedan-heavy lineup, in a time when everybody wants crossovers and SUVs. So what does Hyundai bring to the Beijing Auto Show? Another sedan. You just can't make this up. What are they thinking? It is called 'LaFesta', which means ' Festival' in Italian.
The LaFesta is aimed at young people, hence the name, young people like to party on festivals, you know?! Those young people however are exactly the ones that go for crossovers MOST. So this whole thing is just senseless. It has a 190 hp 1.6 turbo. Made by Beijing-Hyundai. Won't sell.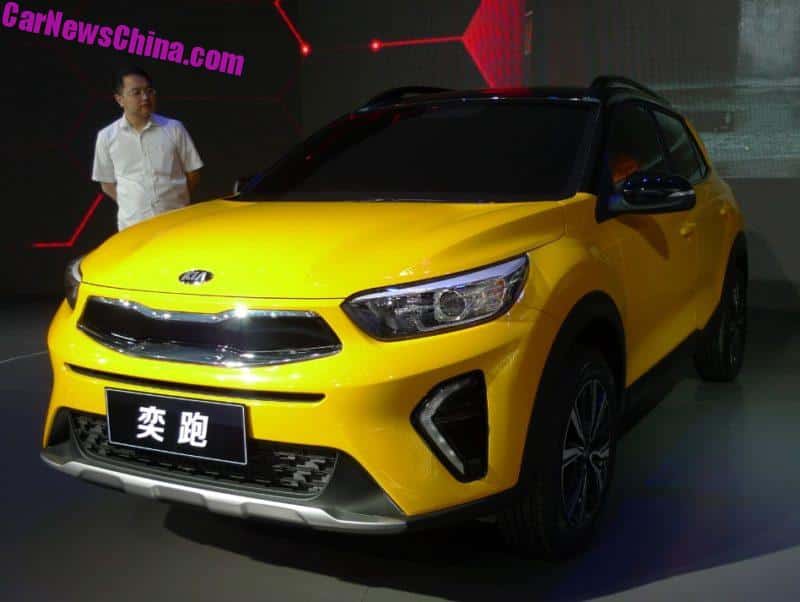 Kia is smarter than Hyundai. They had a new small crossover on show called the Yipao. It is the Chinese version of the Kia Stonic. Launch scheduled for Q4.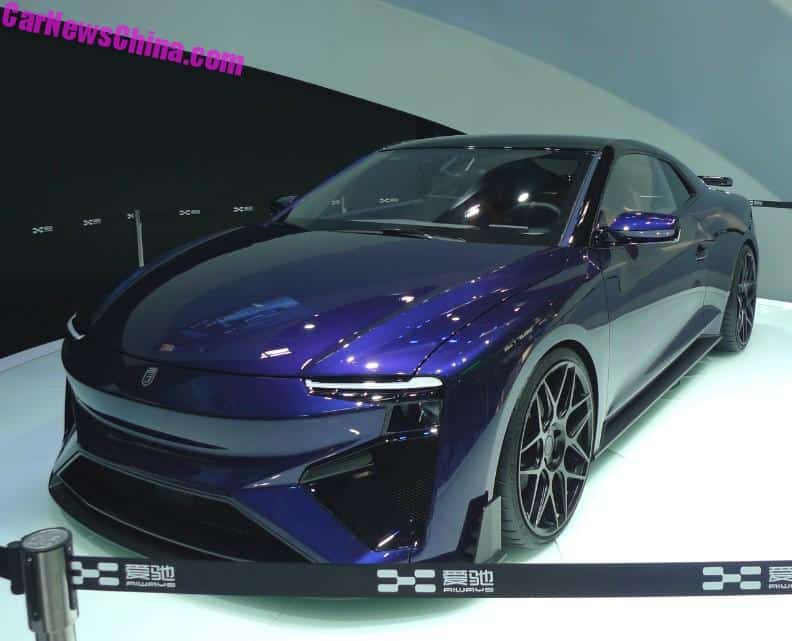 And this blue beauty is not a facelifted Nissan GT-R but the new Aiways RG Nathalie, developed by a joint venture between Aiways and Roland Gumpert. The RG Nathalie is a hydrogen fuel cell sports car that'll go from 0 to 100 in 2.9 seconds. Aiways says production will start as soon as next year.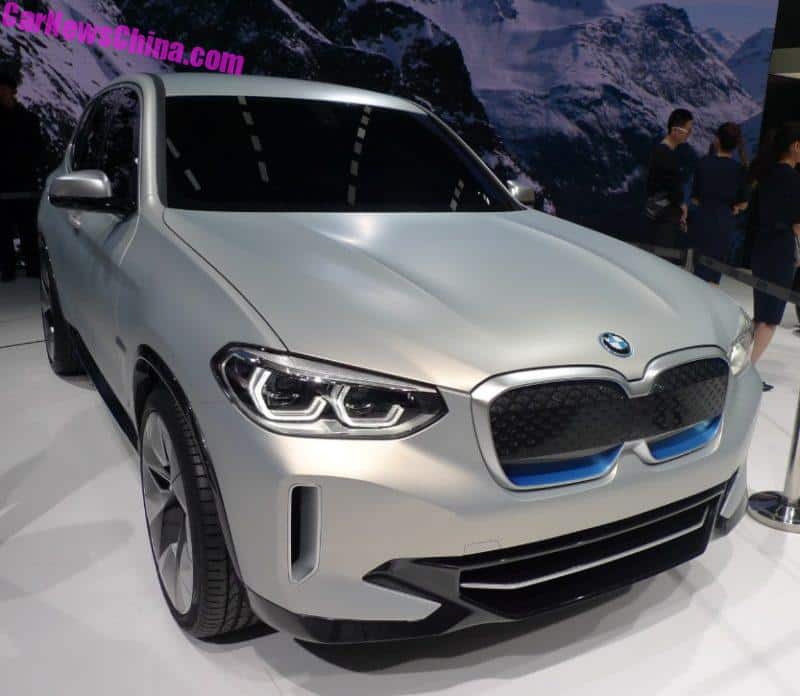 BMW had the iX3 concept on show, previewing an electric version of the X3 for the Chinese market. It will be manufactured by Brilliance-BMW, starting in 2020. It will have 270 horses and a 400 kilometer range.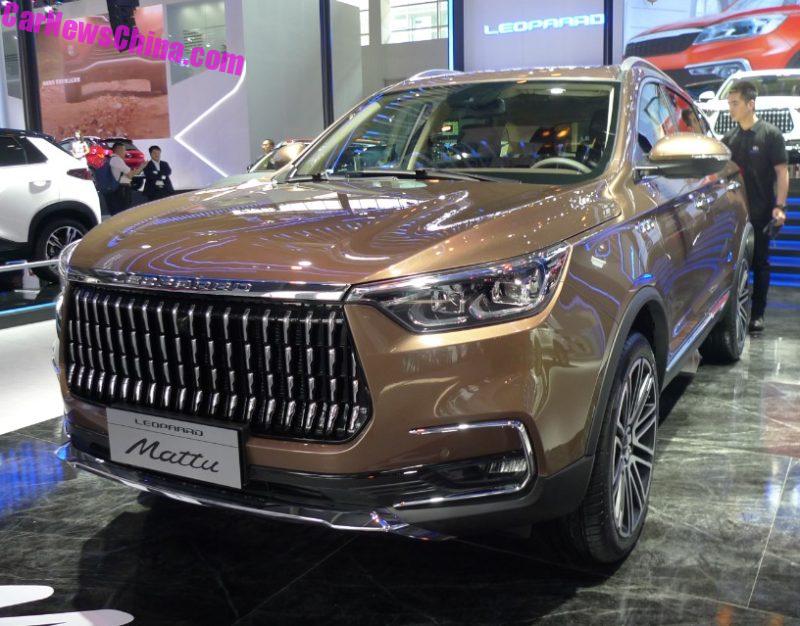 This brown beast is the new Changfeng Leopaard Mattu, the new flagship of the Leopaard SUV range. I just love the grille, shiny to the max and crazily shaped. It got Changfeng a lot of attention on the show, and rightly so. The Mattu is 4.7 meters long and will be powered by a peppy 1.6 turbo with 204 hp. Will hit the market in Q3.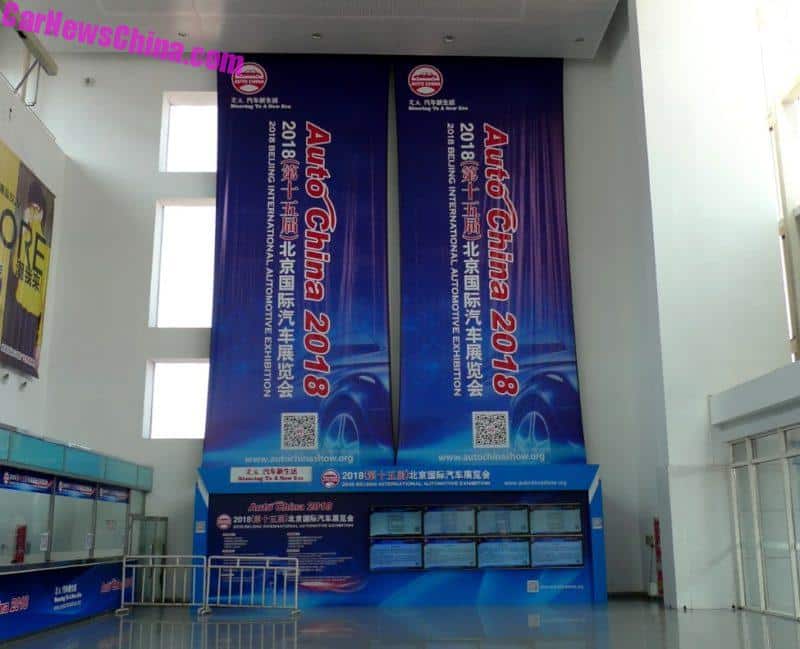 And with that we end our coverage of the 2018 Beijing Auto Show. Bye!