This is the new Ferrari 458 Special Edition for China, it will debut at a Ferrari Expo in Shanghai and only 20 will be made. The special 458 is themed around the dragon to celebrate the Chinese Year of the Dragon. At the same time Ferrari celebrates its 20 years in China.
Rolls-Royce made a special-dragon-edition too, based on the Phantom, it was sold out in a month. Aston Martin will launch 'Dragon 88' special editions as well which will debut at the Beijing Auto Show. I find it hard to believe this Ferrari won't be at the Beijing show, Ferrari likely want all Chinese attention to go to the new F12berlinetta.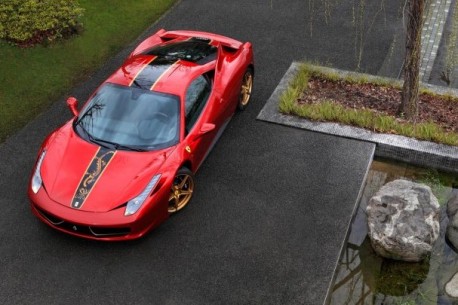 Painted in 'Marco Polo red' and swaddled in a "dragon" livery with gold imagery and black stripes, how very cool indeed, and sexed up even further by gold alloys.  A start button with 20 stars and a unique dash plaque are also part of the package. From Ferrari's press release:
The inspiration behind the livery came from the longma theme which is an old Chinese idiom which means "the vigor and spirit of the legendary dragon-horse"… The [soaring dragon and the prancing horse] symbols reflect both Chinese culture as well as Ferrari's constant innovation.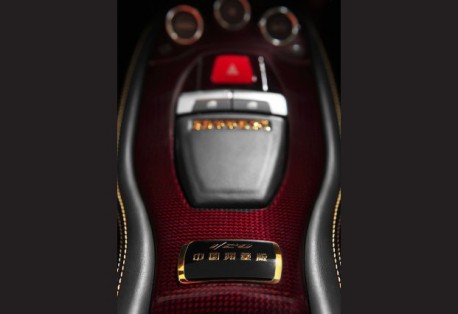 Very kitschy, rich Chinese car buyers will love, the 20 cars will no doubt sell out in a second. This 458 Dragon is the second China-only Ferrari, the first one was the porcelain-painted Ferrari 599, only one was made and sold for 1.77 million dollar.