COS Cosmos
COS is a new brand under Auchan, which in turn is a division of Changan Auto. Their first car was a SUV called the COS1 ̊, with a ' ̊ ' behind the 1. Their second car is an MPV. It will be called the COS Cosmos, which must be the coolest name for a Chinese car ever.
The COS Cosmos will be powered by a 1.5 turbo with 154 hp, good for a 180 km/h top speed. It will seat seven persons. Size: 4840/1860/1865, wheelbase is 2820 and curb weight is 1650 kilo.
MPVs are fast becoming very popular in China, stealing away sales from sedans, hatchbacks, and even SUVs. I can see the MPV popularity every day, with my own eyes in my own compound here in Beijing; the parking lots are filled with MPVs nowadays, where there used to be sedans and SUVs.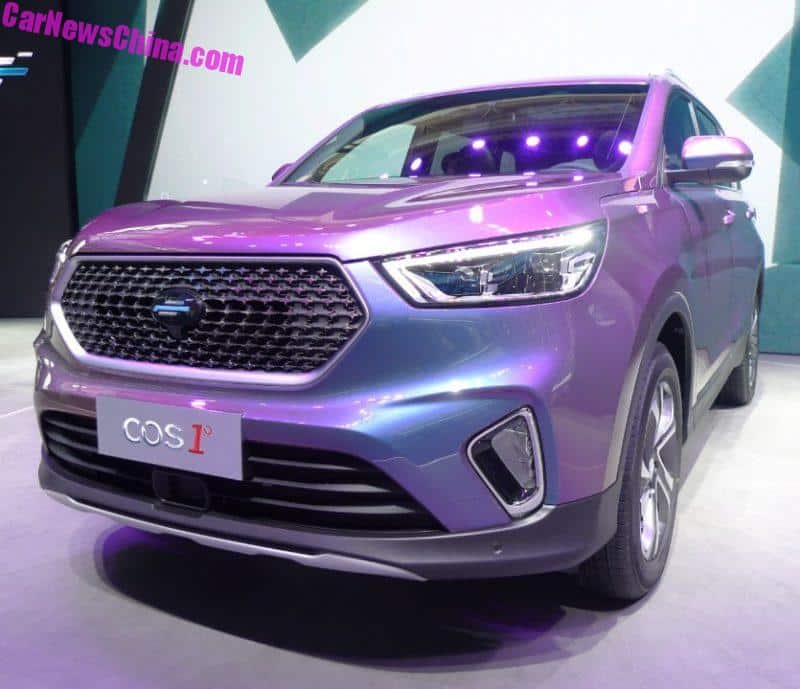 The COS 1 ̊  on the Beijing Auto Show, kindly painted in the same color as our watermark. Power comes from a 1.5 turbo as well, but with a higher output of 178 horses.