COS1° SUV
This is the new COS 1 ̊, with a ' ̊ ' behind the 1. It will debut next week on the 2018 Beijing Auto Show. COS is a new affordable-premium brand under Changan Auto, and the 1 ̊ is their first car.
Power comes from a 1.5 turbo with 178 hp and 280 Nm, and that is one of the strongest 1.5 turbocharged engines in a Chinese car so far. The engine will be mated to a six-speed automatic gearbox.
Size: 4830/1868/1750, wheelbase is 2800 and curb weight is 1665.
Chinese car makers are launching brand and sub-brands like it is 2005 all over again. They are trying to reach very specific groups, like young people in big cities or budget-premium buyers in smaller cities.
COS is such an affordable premium car. Buyers in big cities don't really want 'm, but down hinterlands there is a lot of interest is such cars, so that is likely where we will see most COS' in the future.
The interior looks luxurious with blue leather and copper-colored detailing. The touch screen is large, showing the radio here, but the dials appear to be old-fashioned analog.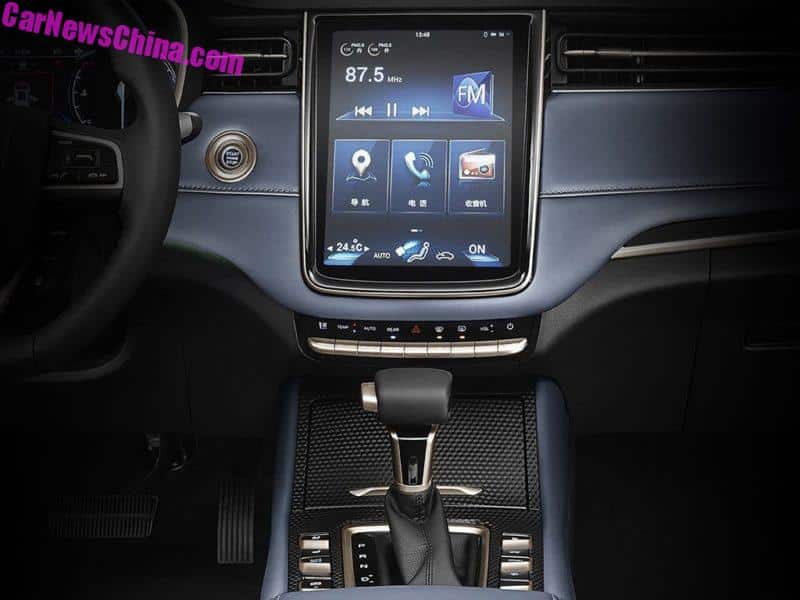 COS appears to be very proud of the center stack; it can be seen on 3 of the 5with more copper detailing and  images they released.
It certainly looks nice, with more copper detailing and faux carbon fiber panels.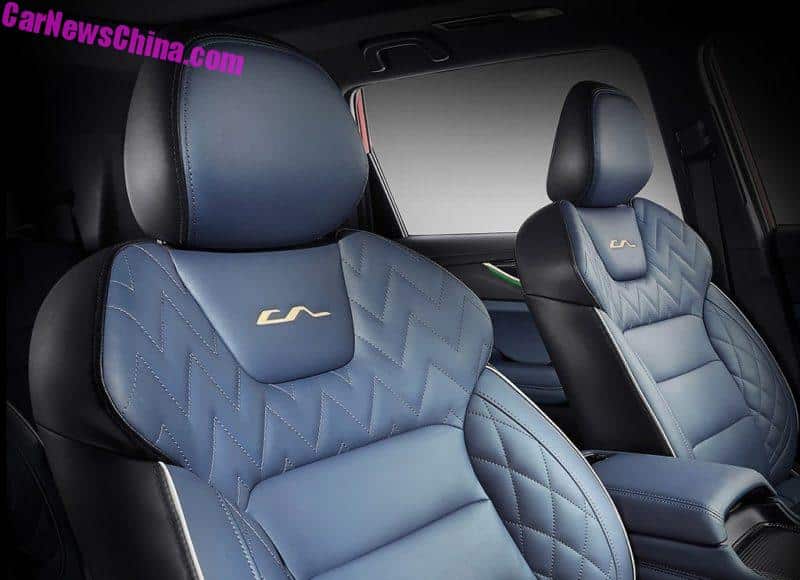 Seats in blue leather. Not sure what the CA logo is. It is not the COS logo and not the Changan auto logo. However, CA likely stands for Changan Auto. Perhaps it is a new logo we haven't heard about. More on this as we get it.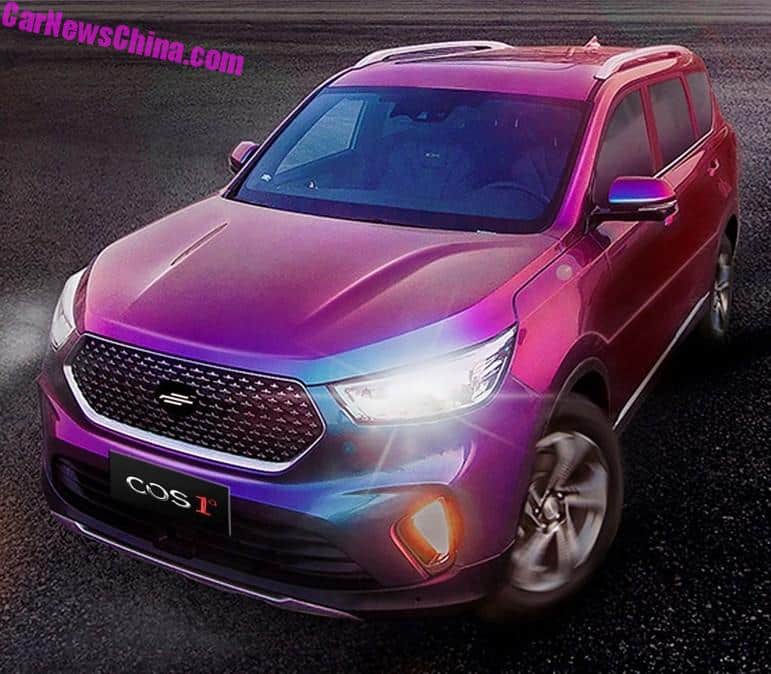 Earlier official image, showing the COS 1 ̊ by night.