Volkswagen Tharu
Volkswagen has released official images of their new China-only Tharu SUV. The Tharu is manufactured by Shanghai-Volkswagen.
The Volkswagen Taru is the production version of the Volkswagen Powerful Family SUV, a semi-concept that was shown in March.
It stands on the same platform as the Skoda Karoq. The Tharu and the Karoq are manufactured in China by the Shanghai-Volkswagen joint venture.
The Tharu will hit the Chinese car market this quarter, price will start around 140.000 yuan ($22.000). Engines: 116 hp 1.2 turbo and a 150 hp 1.4 turbo, both mated to a seven-speed DCT.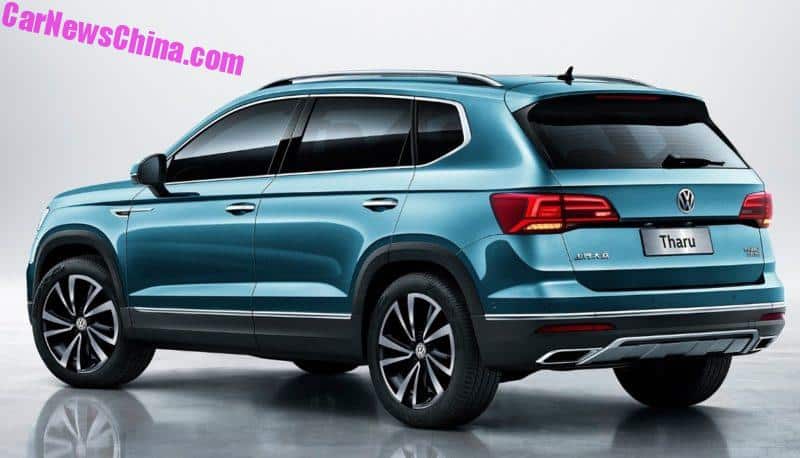 Design is nice but it looks a tad too much like a mini Teramont. Big wheels do it a lot of good.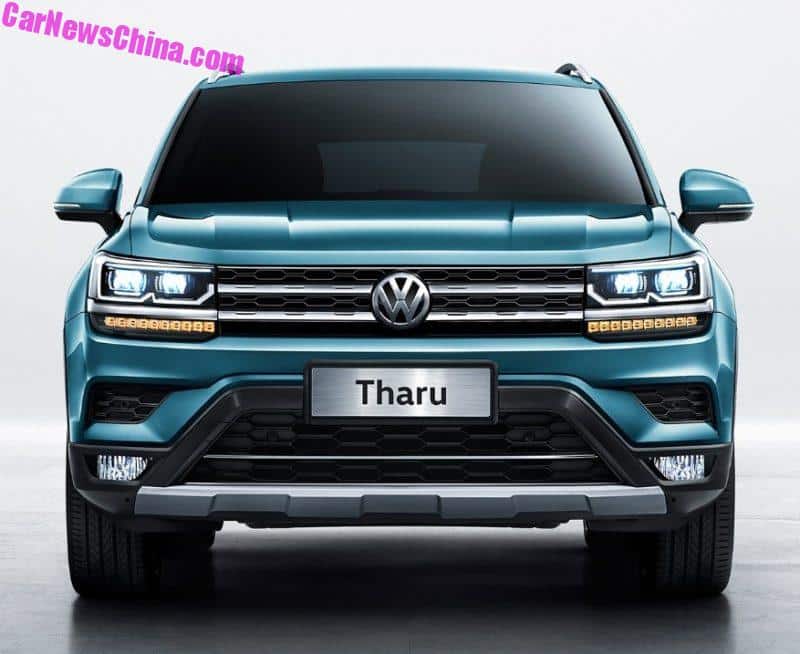 The Tharu's main task is to attract a younger audience to the Volkswagen brand. For that is to work is will need a proper 2018-style infotainment system, which is clearly Volkswagen's weak point. Their current infotainment stuff looks like it was developed in 2006 or so.