NIO ES6
This is the first photo of the NIO ES6, a five seat electric SUV that will be positioned below the NIO ES8. It will hit the Chinese car market in Q4, with price starting around 200.000 yuan or $30.300.

The ES6 will have a range of 500 kilometers NEDC, according to an earlier statement by NIO.
Power will come from a single electric motor with 326 hp (the ES8 uses a twin-motor setup). Design is recognizable as NIO, but the ES6 is smaller, and looks quite different from the C-pillar onward to the rear.
The ES6 will be manufactured by a joint venture between NIO and state-owned Jianghuai Automotive Corporation (JAC). This joint venture also makes the NIO ES8.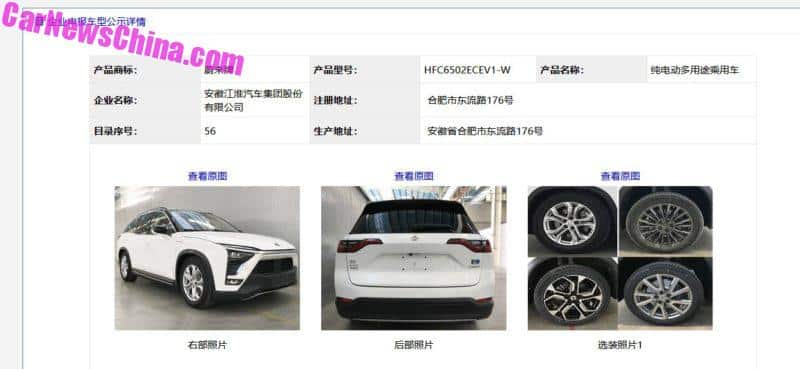 The joint venture is called Jianghuai-Weilai, with Weilai being the Chinese name of NIO. Interestingly, this JAC is the very same state-owned company that recently agreed a joint venture with Volkswagen to develop and manufacture a series of cheap EVs for China. JAC is going to get rich on the NEV wave…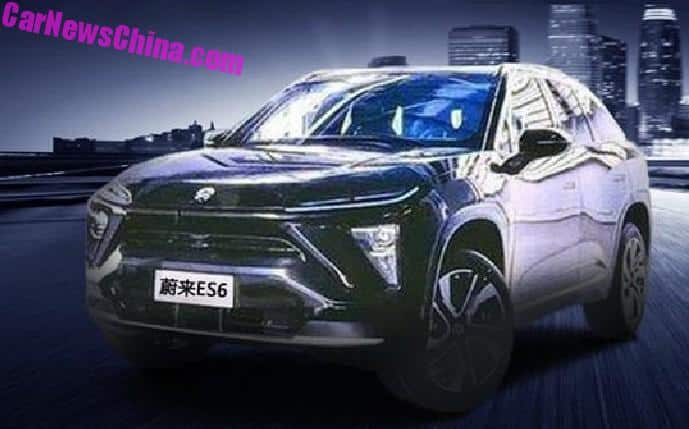 This image of the new NIO ES6 was seen during a NIO company presentation. Chinese media have reported about this event extensively.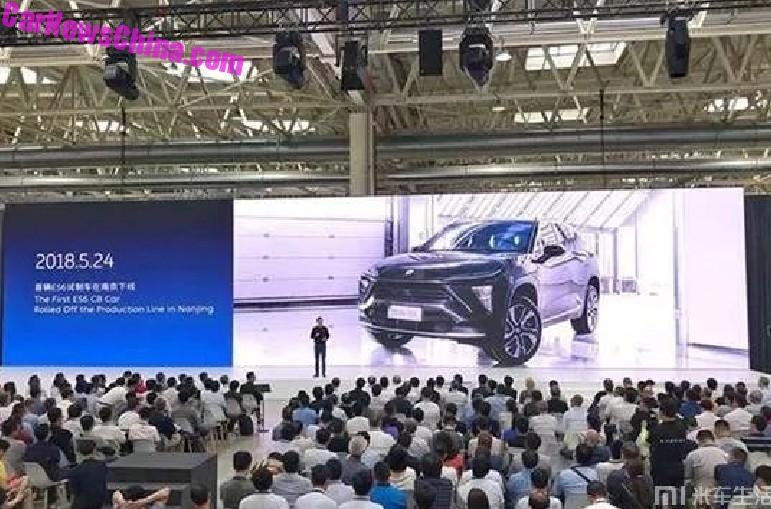 A photo of the event, showing the ES6 on a huge backdrop, dated 2018.05.24.
There has been a lot of buzz about NIO recently, and rightly so. The company has developed two exciting products with the ES8 and EP9 supercar. Hopefully, the ES6 will be just as interesting.