Chinese electric SUV with 650 Horsepower
And here it is from all sides: the new NIO ES8 electric SUV for China, looking ultra clean in light blue. The ES8 was scheduled to hit the market yesterday December 12, but the launch has been delayed. NIO however has announced a price range: 448.000 to 548.000 yuan($71.090 – 86.960).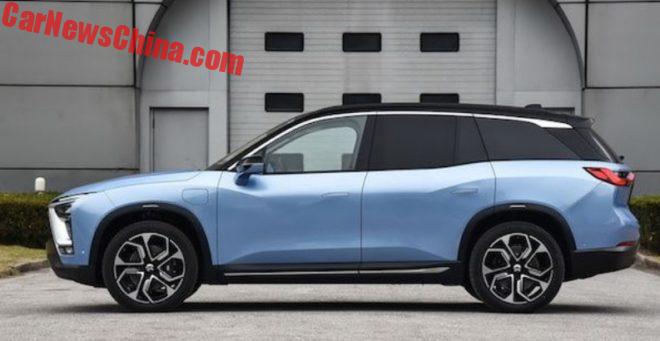 NIO, formerly known as Next EV, is a new Chinese electric vehicle brand. They ES8 is their first passenger car. They are also developing the limited-edition NIO EP9 electric supercar.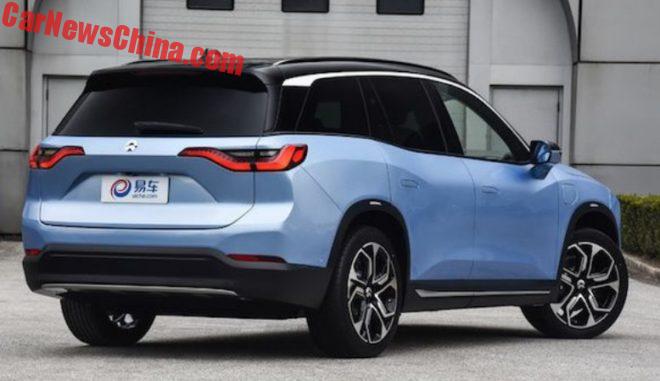 The ES8 is a full-size seven-seat electric SUV. Size: 5022/1962/1756, wheelbase is 3010, and curb weight is a hefty 2460 kilo.
NIO doesn't have its own factory. The ES8 and subsequent vehicles will be manufactured by a joint venture between NIO and the Jianghuai Automotive Corporation (JAC).
The joint venture is called Jianghuai-Weilai, with Weilai being the Chinese name of NIO. Interestingly, this JAC is the very same company that recently agreed a joint venture with Volkswagen to develop and manufacture a series of cheap EVs for China.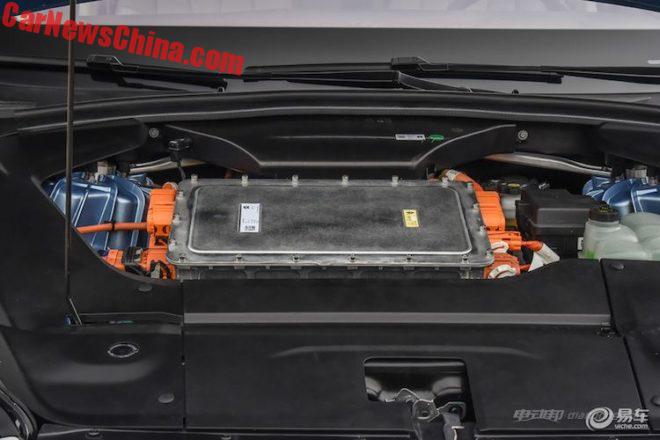 Power comes from two electric motors with 326 hp and 420 Nm, each. The company claims a combined output of 650 hp and 850 Nm (!!!), making the ES8 the strongest China-produced car ever.
Zero to one hundred is gone in 4.4 (!) seconds, 0-50 in 2.2 seconds. Top speed is 200 km/h but it can only do this for 1 kilometer with a special boost. Real life top-speed is 180 km/h and this it can do for 30 minutes until the battery runs empty.
Range is 355 kilometers (NEDC) and 500 kilometers when an average cruising speed of 60 kilometers per hour (this is a much used non-official Chinese standard). Battery: 192 Ah/67 kWh.
Charging: 8 hours for a full charge on 220V and one hour for 80% charge on a fast charger.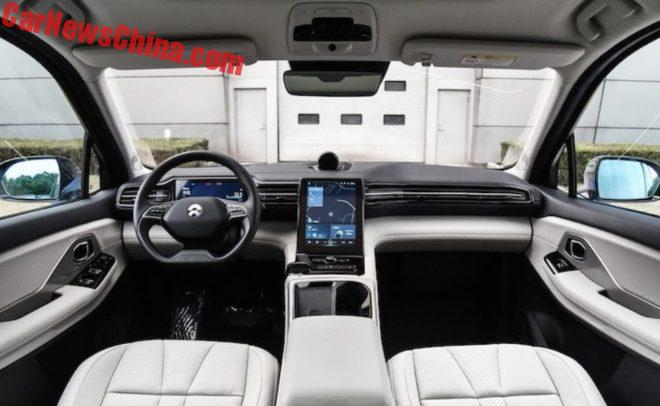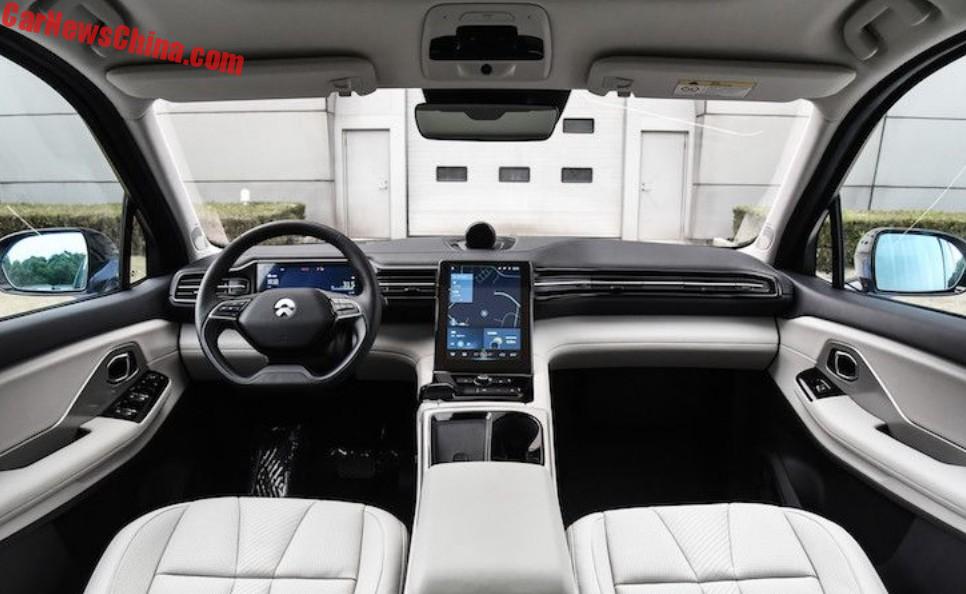 Finally we can have a good look at the interior. Very specious and high tech. Large touch screen in the middle, digital instrument panel, smart mirror, and air vents that visually extend over the whole width of the dashboard. The company hasn't announced any new details on the underlying technology yet.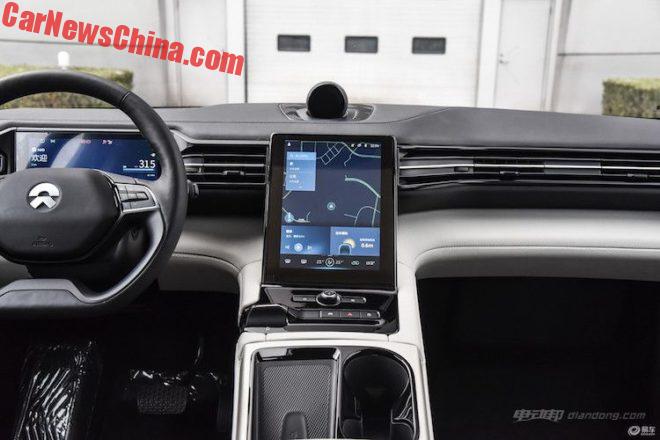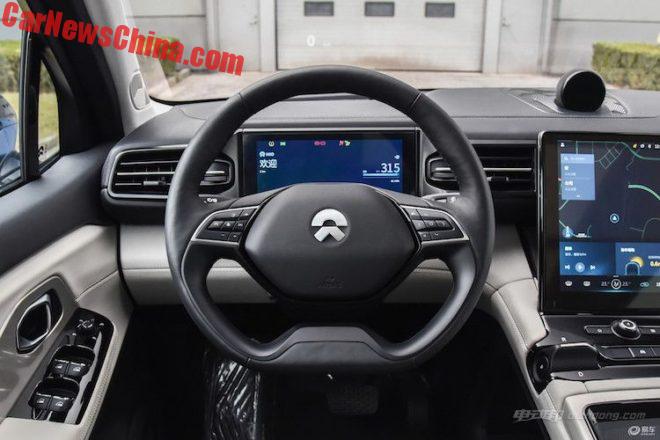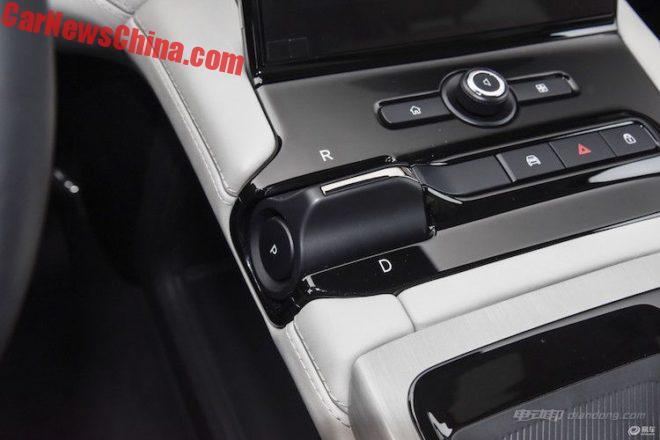 Drive selector looks cool but seems a tad too small for easy use. Up for reverse, down for drive, and press the button on the side for P.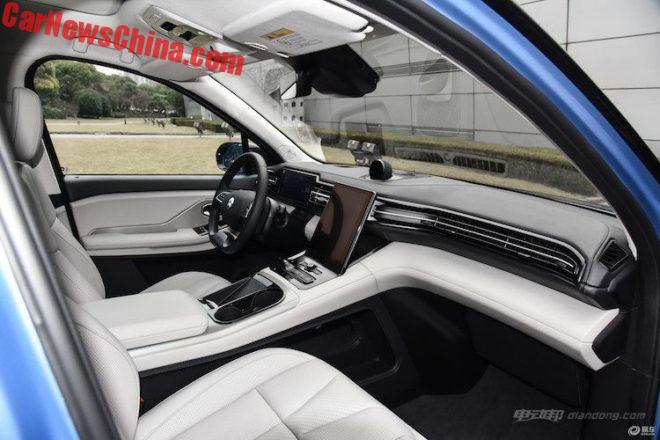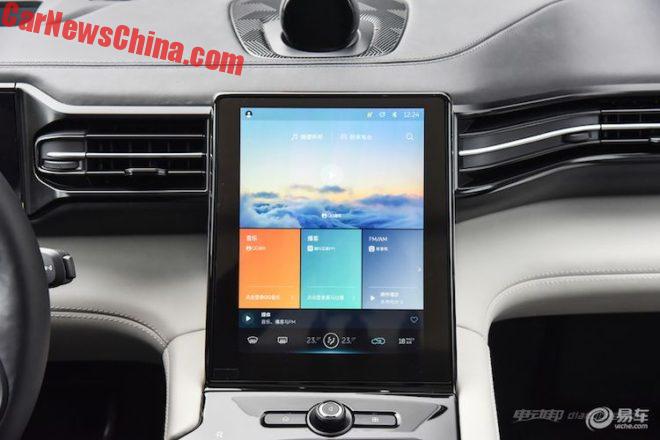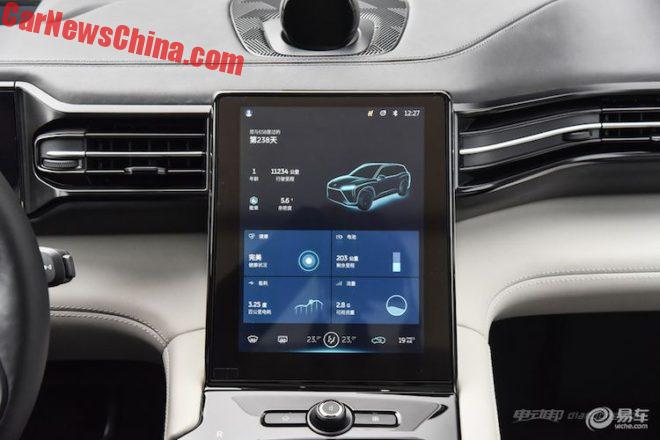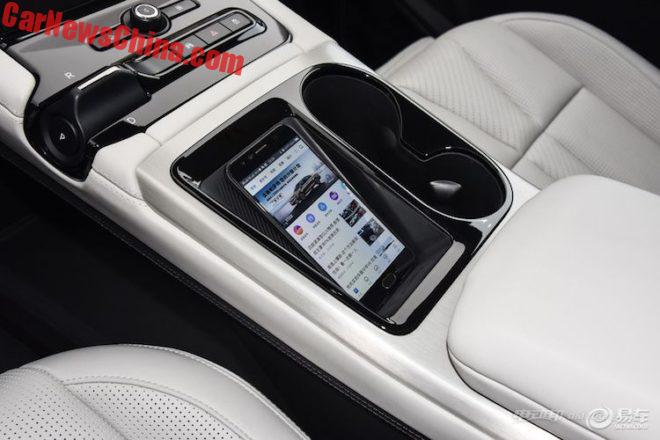 Wireless charging for the smart phone.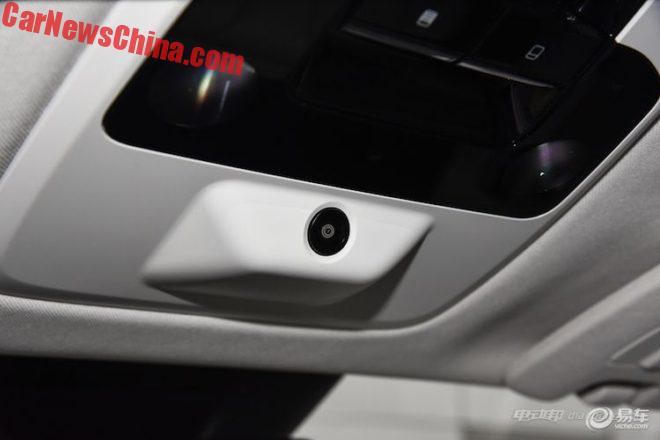 Camera in the roof, pointed at the passengers. Might be for facial recognition, but it could also be 'just' a webcam for sharing images.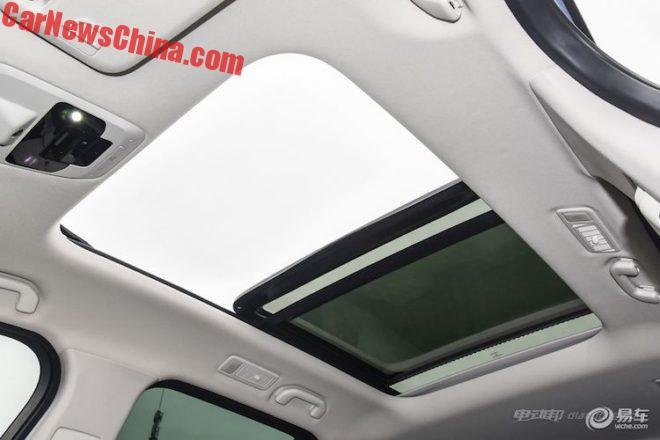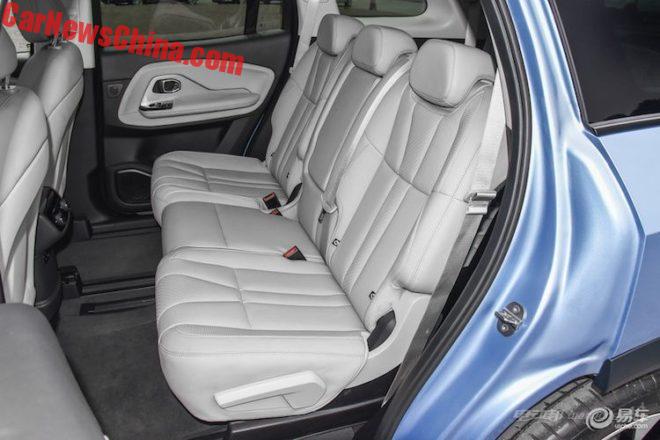 Second row with 3 seats.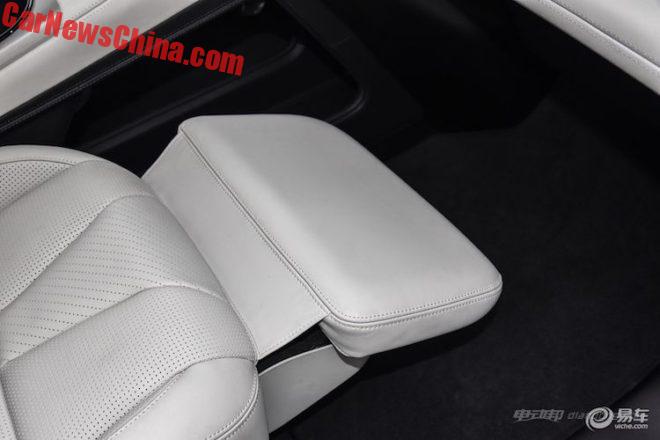 Airplane-style foot rests.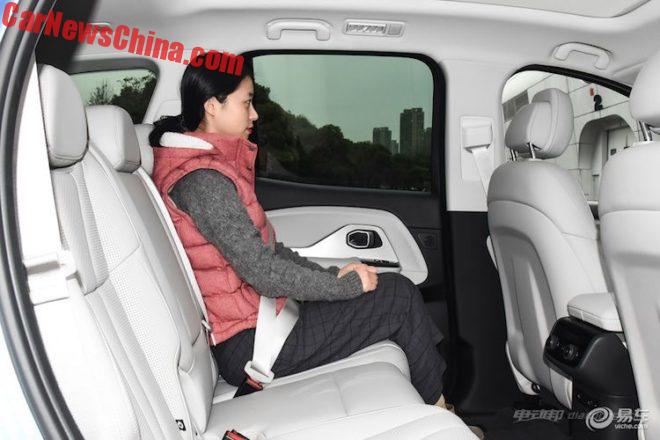 Lots of space of you are an average size Chinese lady wearing a red body warmer.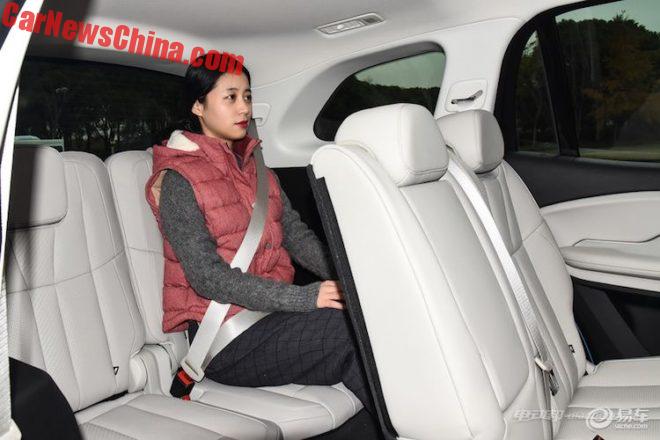 Two more seats on the third row.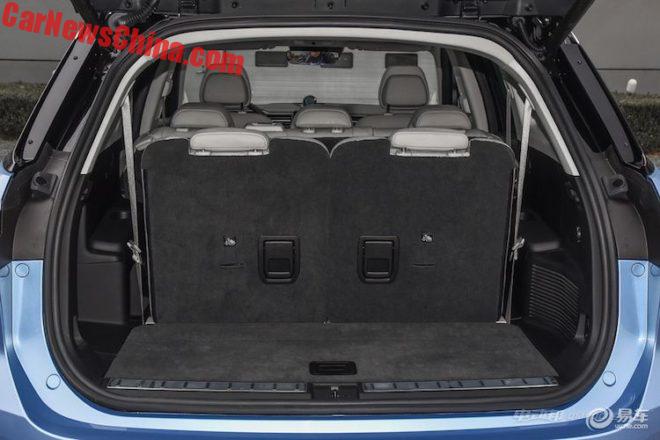 Beer space with the third row up, and…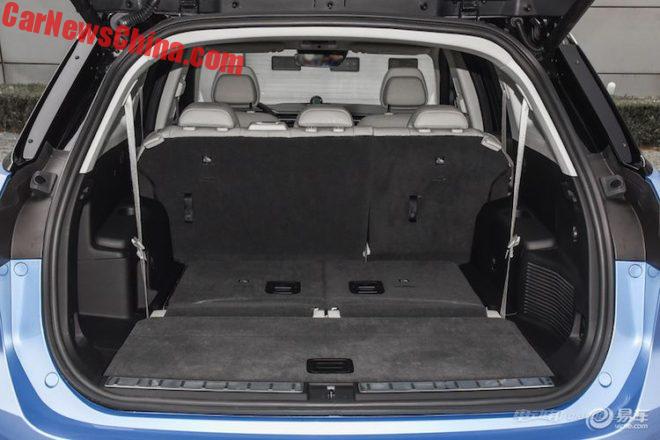 … down.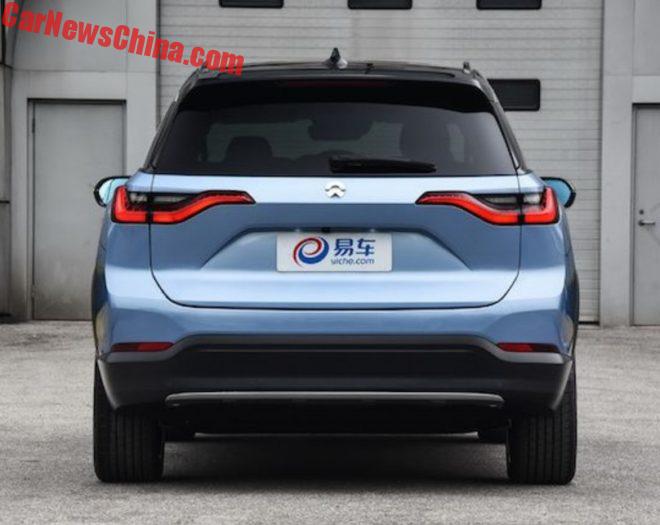 Rear lights by far the wildest part of the car.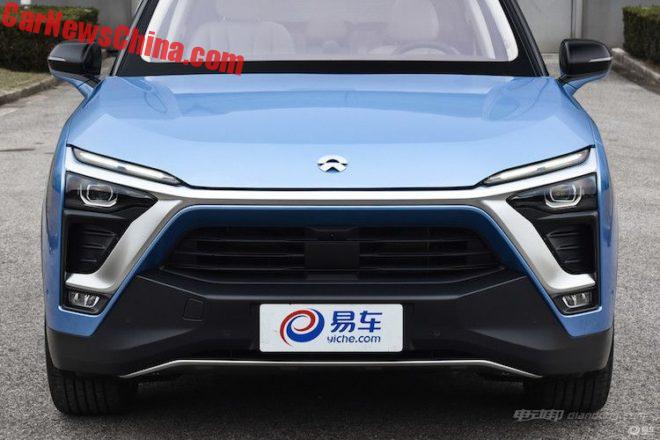 More on NIO ES8 electric SUV as soon as it hits the market. NIO hasn't announced a new date yet, but we expect it to be soon, certainly before the end of the year.