New photos of the final production version of the Polestar 1 PHEV coupe. The Polestar 1 is manufactured in Chengdu in China, and based on Volvo's SPA architecture. Chinese name is 极星1, which literally means Polestar 1..
Size: 4586/1958/1352mm, and wheelbase is 2742.
Volvo previously announced the Polestar 1 has an output of 600 hp and 1000 Nm. The manufacturer also claims an NEDC pure-electric range of 150 kilometer and a combined fuel consumption of 1 liter per 100 kilometers.
The '1' can be ordered in China now. Price is 1.45 million yuan or $204.800, and that is quite a bit higher than expected. Deposit is 20.000 yuan and deliveries are set to start early next year. Volvo will only build 500 examples per year.
Pop-up spoiler survived.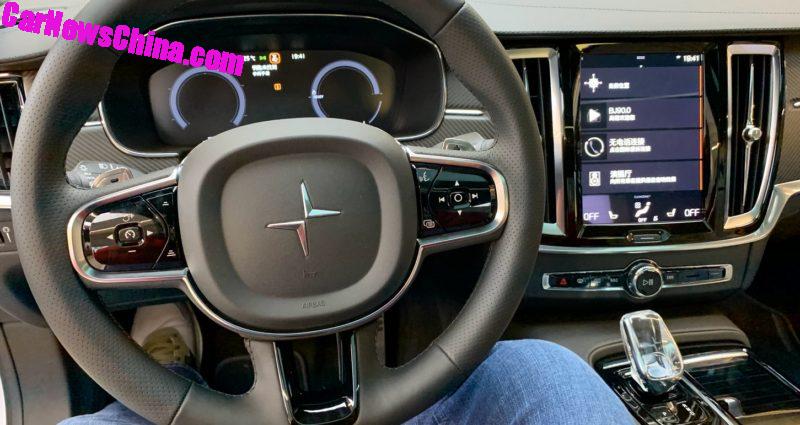 A very typical Volvo interior.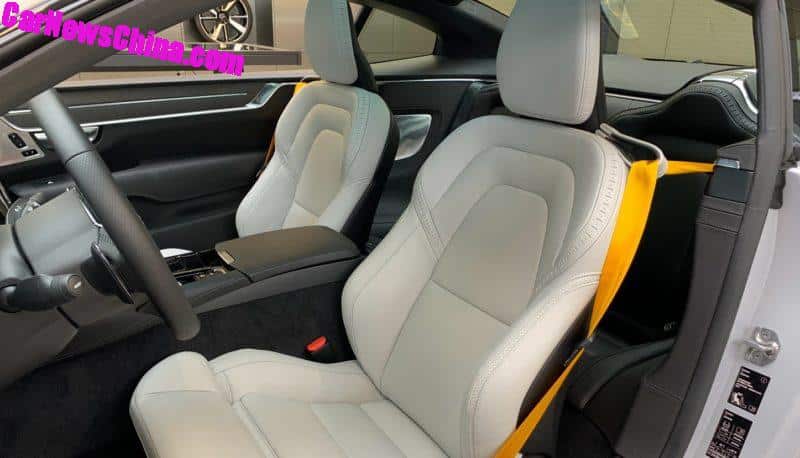 Yellow seat belts.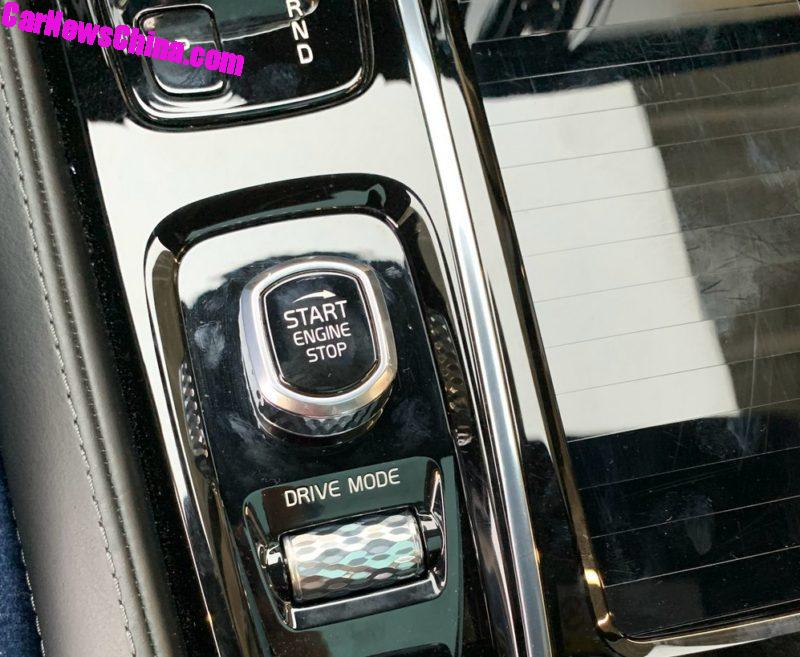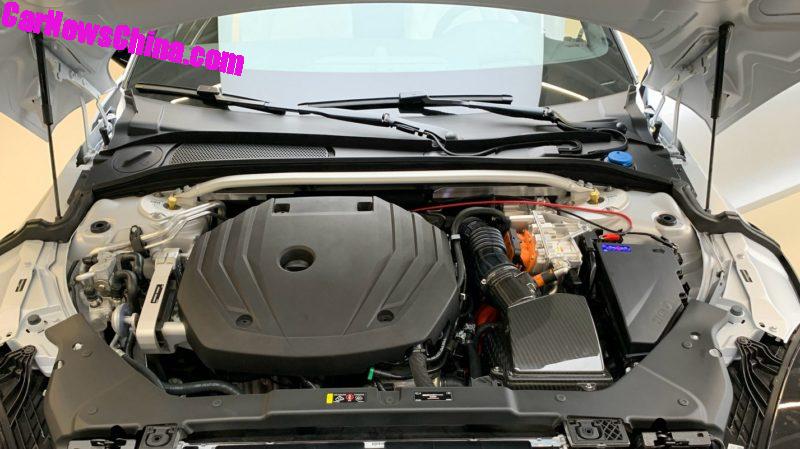 The complex power train under the 1's long bonnet.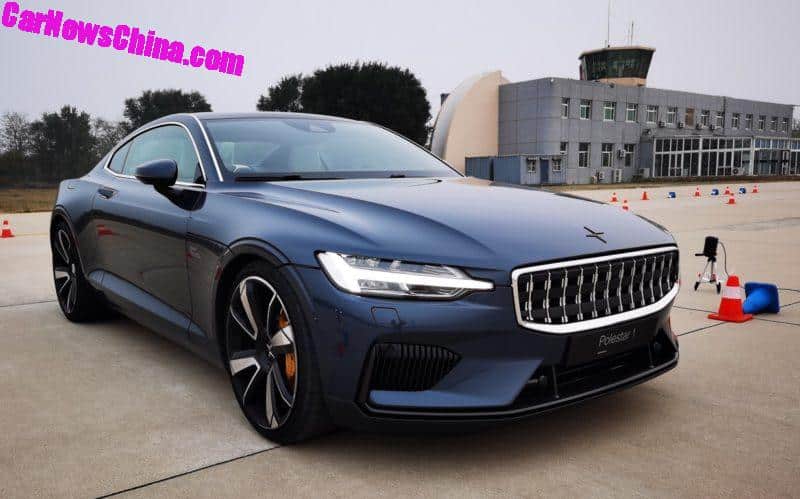 Grille has a bit more 'face' than in the early concept versions, where it was just black.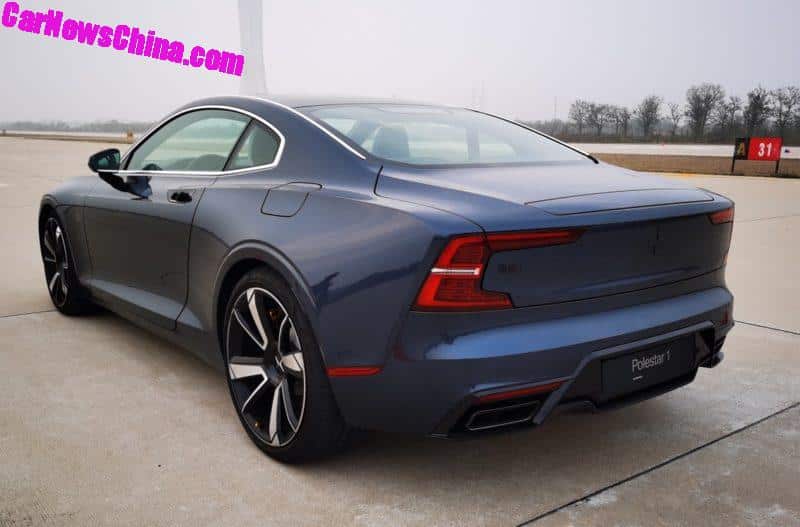 It still looks great, but somehow it doesn't really look like a new 2019 car should, likely because it is design-wise based on the 2013 Volvo Coupe Concept. The rear especially, would have been helped by an update.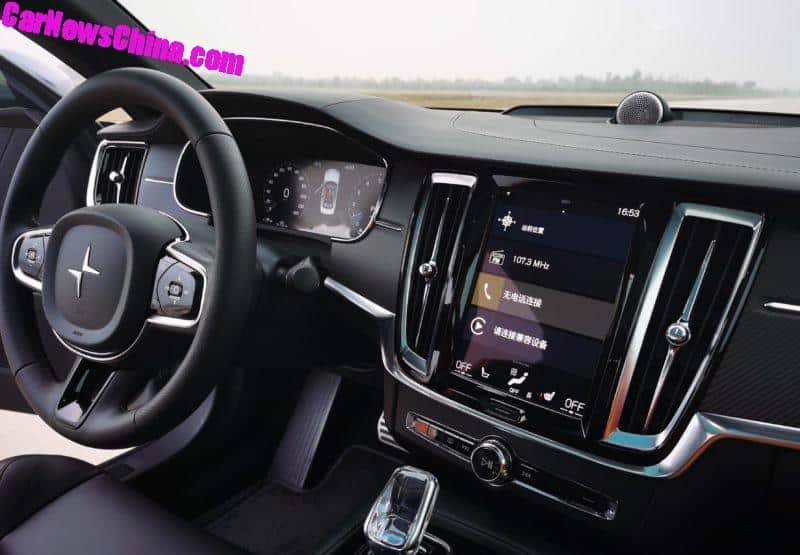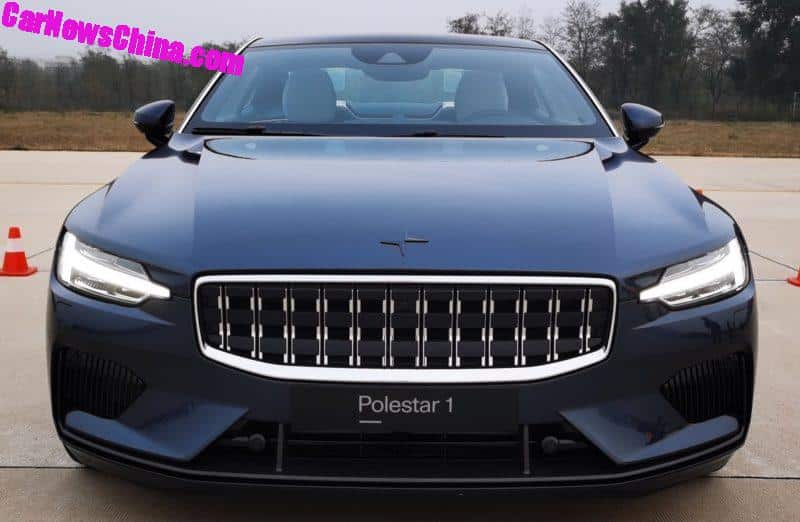 The new Polestar 1 PHEV.