Sedans are, unfortunately, a dying breed in the global car market. Thankfully, Chinese car buyers still love sedans, so manufacturers are still releasing new models in a frequent manner- especially ones with hybrid or pure electric drivetrains.
XPeng has long been considered one of the most promising Chinese EV startups. Known for their advanced self-driving tech and the curvy lines on the P7 sports sedan, XPeng is now venturing into the mainstream sedan market with their newly released P5 EV.
Priced between 160,000 and 230,000 RMB (24,650~35,435 USD), the XPeng P5 is situated in an extremely competitive corner of the Chinese automotive market- with notable contenders like the Geely Geometry A, GAC Aion S, BYD Qing, and BAIC EU5 just to name a few.
Exterior
The P5 is smaller in size than its P7 sibling, with 4808/1840/1520mm dimensions and a wheelbase of 2768mm. The slippery body reduces the coefficient of drag to only 0.223.
Apart from a very distinctive front facia shared with its siblings, the P5's side and rear profile seem to be a little generic, with similar design cues seen on other vehicles in the same class.
Interior
The design is relatively minimalistic. NAPPA leather and soft-touch materials make the cabin a comfortable environment. A 12.3-inch dashboard provides vital information for the driver while a 15.6-inch portrait infotainment screen sits above the center console. The screen is part of what XPeng calls its Xmart OS 3.0 system, which features a Snapdragon SA8155P processor, 12GB ram, and 128GB of internal memory.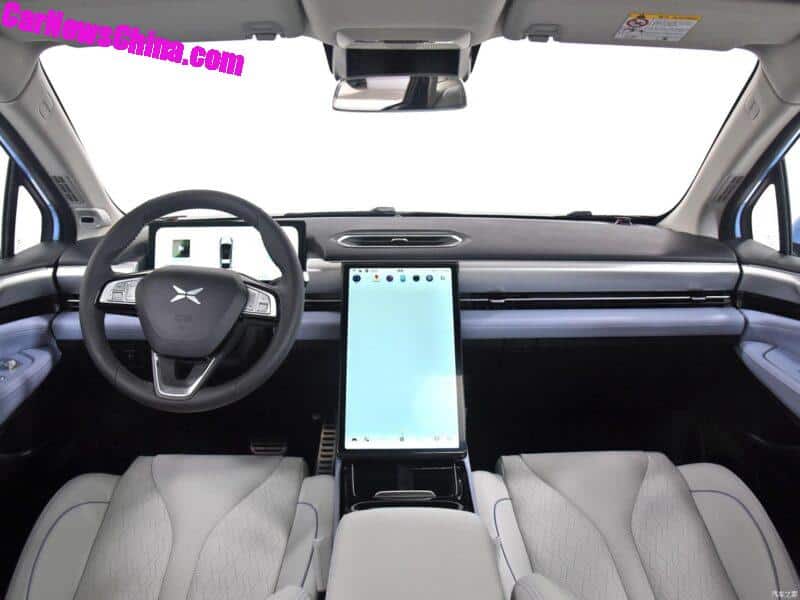 Driver and safety tech is a main selling point for the P5, with 2 LIDAR sensors, 12 ultrasonic sensors, 5 millimeter-wave radars, 13 high-definition cameras, and GLONASS navigation system available depending on trim.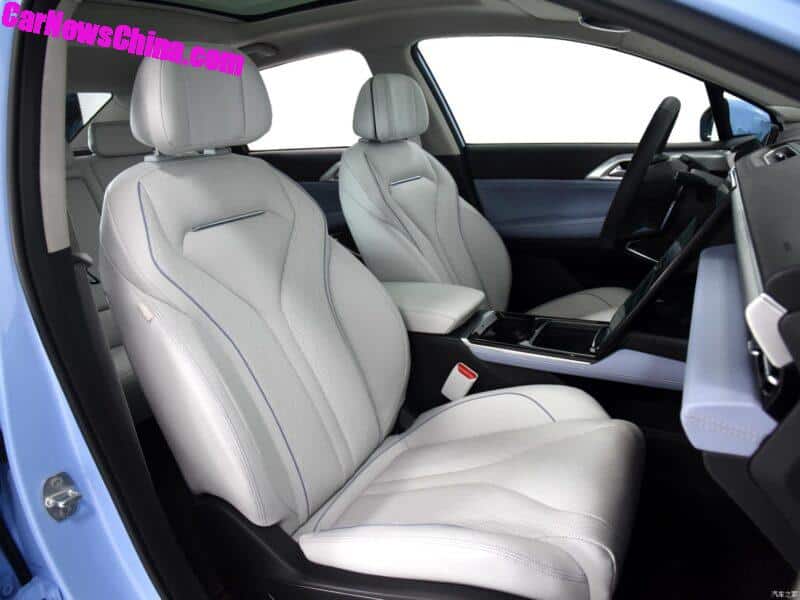 All P5s are powered by a 155kW, 310Nm motor.
Battery pack options of 55.9kWh (Lithium iron phosphate), 66.2kWh (Lithium-ion), 71.4kWh (Lithium-ion) provide 460, 550, and 600km NEDC range respectively.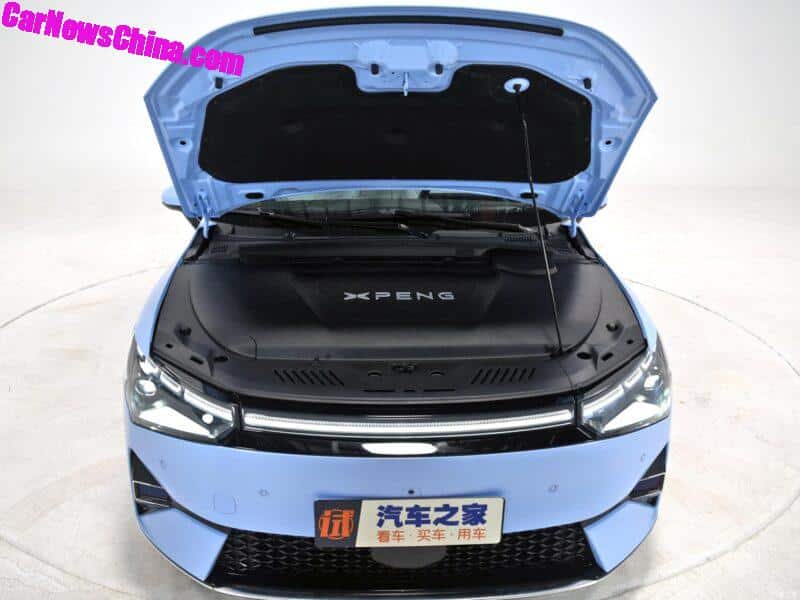 It will be interesting to see how the P5 fares in the competitive compact sedan segment. Do you think the XPeng P5 has what it takes to stand out?
Source: AUTOHOME