This is the new MG5 Scorpio, a sporty variant of the MG5 sedan. The MG5 Scorpio will debut on next month's Chengdu Auto Show. It a quite different from the standard MG5; with new bumpers, lights, wheels, red brake calipers, a front lip, black trim around the windows, and all-black mirrors.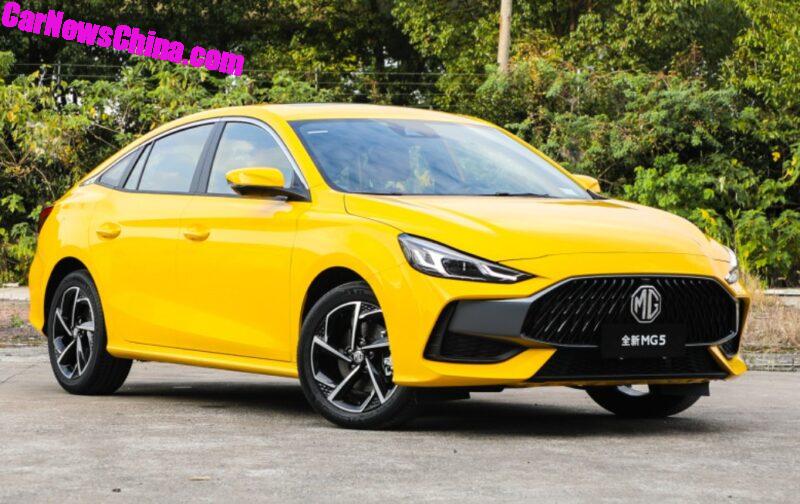 This is the standard MG5, which also looks rather sporty. The current MG5 debuted earlier this year, powered by a 120 hp 1.5 or a 173 hp 1.5 turbo. Price of the MG5 starts at 67.900 yuan and ends at 104.900 yuan. It is exported to several countries, including Thailand. Oddly, in yet other markets, MG sells another MG5 sedan, one based on the Roewe i5.
Happily, the MG5 Scorpio is not only about looks. It got some extra power as well. Some. The 1.5 turbo was tuned up to 181 hp, and that's a whole 8 horses more than the standard car. MG claims a top speed of 200 kilometers per hour, which is exactly the same as standard. Gearbox is the same too: a fancy 7-speed DCT.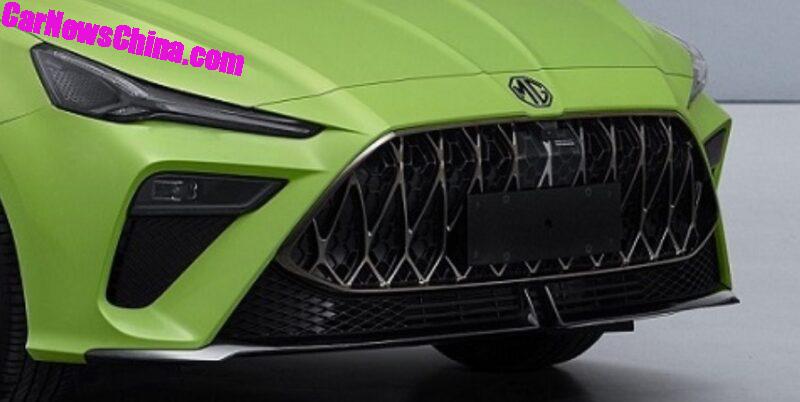 The mouth of the MG5 Scorpio looks way more aggressive than on the standard car. Very racy with the low lip, with a venturi-like air duct in the middle. The lights have black visors and look like a Ninja weapon. The shape of the bonnet is different too, with a new section in the middle.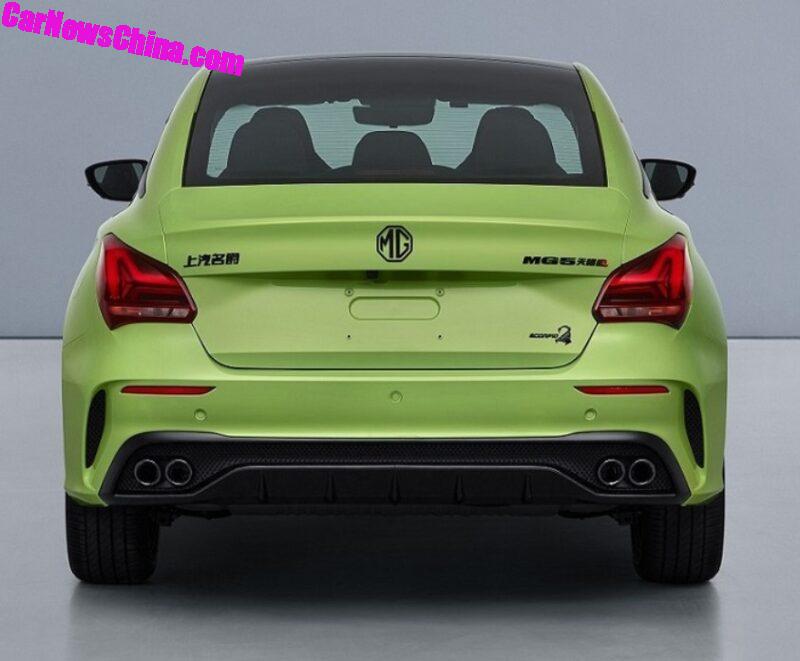 The rear has a super cool Scorpio badge on the lower left. The light units are new, and the bumper has two large air vents. The four exhaust pipes, which are most likely fake, seem a tad too small for the car. It needs bigger pipes!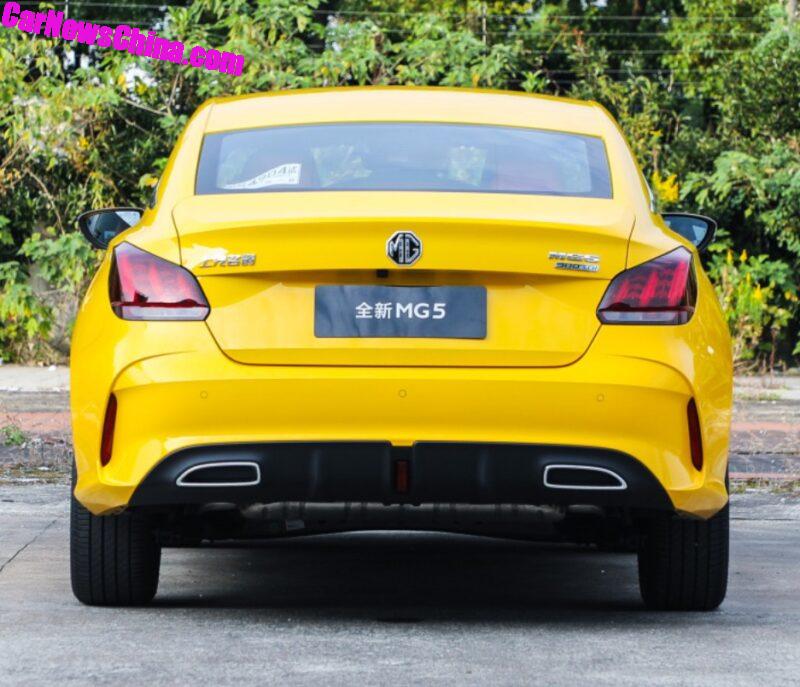 The standard car, with pipe tips that are very clearly fake. You can see the bumper and they sit way too high. Not pretty, but at least they are decently sized.

MG will offer an optional carbon fiber wing, which looks very aerodynamic and very flimsy.
More on the MG5 Scorpio as we get it!