Faraday Future is an American company founded in 2014 by Chinese businessman Jia Yueting (founder of LeTv/LeEco – Chinese Netflix), and it's a true automotive soap opera. Many analysts predicted the company would never produce a car. Big plans of dethroning Tesla were lost when financial troubles came together with the inability to put the concept into mass production. However, FF survived the bankruptcy of its megalomanic founder in 2020, secured investment from Geely, and debuted on NASDAQ through the SPAC deal in 2021.
On September 19th, Faraday Future Intelligent Electric Inc., popularly known as FF, announced at the "919 Futurist Co-creation Festival" that the cooperation between the two parties, i.e., with FF and Geely Holding, has made substantial progress and realized the first stage of technical cooperation. FF is a global shared intelligent mobility ecosystem company headquartered in California, USA. At present, the technical teams of the two parties are working closely with each other to carry out the acceptance and development preparation of the platform technology. Implementing this technical cooperation will help them promote further collaboration between the two parties and promote FF China's business development.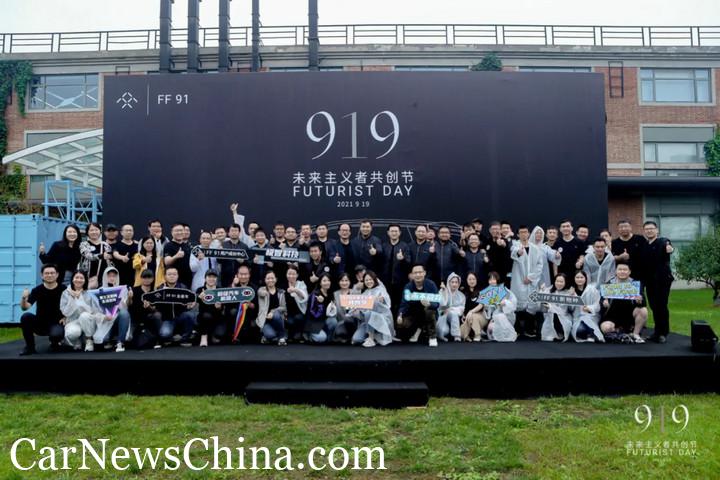 According to previous reports, on January 29 this year, FF and Geely Holding Group simultaneously issued a document announcing that the two companies had signed a cooperation framework agreement. The two companies plan to cooperate in technical support and engineering services and discuss a joint venture between Geely and Foxconn. The company provides the possibility of foundry services. At the same time, Geely Holding Group also participated in a small investment in the listing of Faraday Future SPAC.
FF and Geely have achieved substantial progress in cooperation.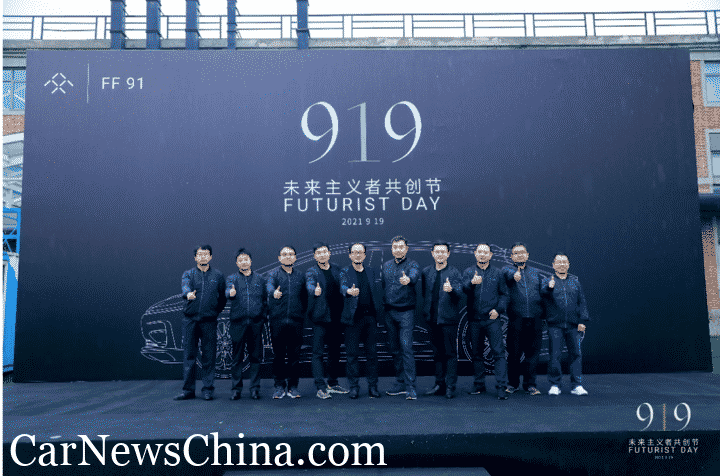 On December 14, 2020, Fafa Automobile (Zhuhai) Co., Ltd. was established with a registered capital of USD 250 million and is wholly owned by FF Hong Kong Holding Limited. The registration authority is the Commercial Service Bureau of the Hengqin Guangdong-Macao Deep Cooperation Zone. It is understood that after FF is listed in the United States, it will establish a production base in Zhuhai, and Geely may act as a partner to lead the production and manufacturing of FF products.
A person familiar with the matter disclosed that in the latest round of FF financing, Zhuhai's state-owned assets participated in an investment of 2 billion yuan. At the same time, Zhuhai's two leading state-owned enterprises-Gree Group and Huafa Group-jointly participated in the acquisition, but the investment was less than 2 billion yuan.
Subsequently, it was reported that relevant departments of Zhuhai City were negotiating FF financing and landing cooperation with Faraday Future. Faraday Future has registered and established a new company in Hengqin New District, which will be implemented as a joint venture in the future. On August 25th, according to a report from China Business News, FF's Fafa Automobile was operating in a collaborative office in Zhuhai. Still, the company name and house number information have not been displayed, and there is no information guidance. The person in charge of Fafa Automobile (Zhuhai) Co., Ltd. told the media: After FF was listed and raised on July 22, the company has sufficient operating funds. The cooperation with local state-owned assets is continuing. In the future, FF will operate in multiple cities in China.
Plans about cooperation!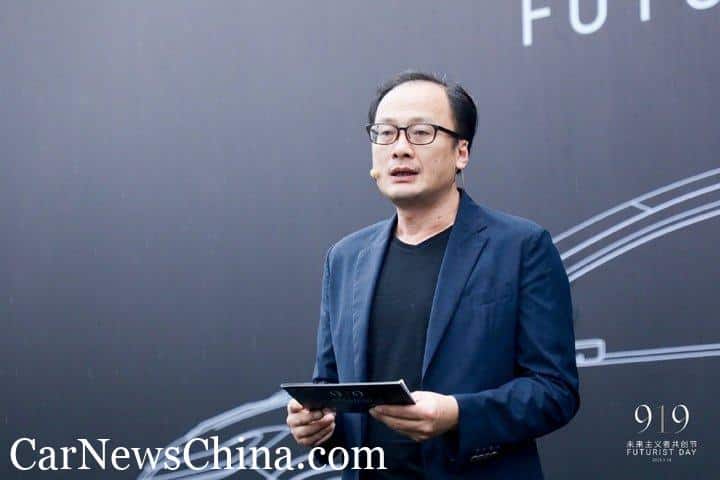 However, according to media reports, on the eve of the FF listing, a document from PSAC, the FF listing merger party, showed that the first-tier cities in China that initially planned to invest in FF issued a notice that they could not complete the investment due to foreign exchange reasons. Its investment quota is currently transferred to relevant investment institutions. FF's new related investment institutions have completed the signing of the investment agreement and completed the payment within the specified time. Subsequently, the "first-tier city" was confirmed by many parties as Zhuhai City, Guangdong Province.
At the "919 Futurist Co-creation Festival", FF China CEO Chen Xuefeng led the company's executive team, made a collective appearance for the first time, and announced the latest progress of the mass production model named FF 91. They also announced the delivery and channel sales strategy, indicating that FF 91 is the first flagship of FF in China. The stores will be located in Beijing, Shanghai, Guangzhou, and Shenzhen. Chen Xuefeng said that change and leadership are more than just slogans.
More details about FF 91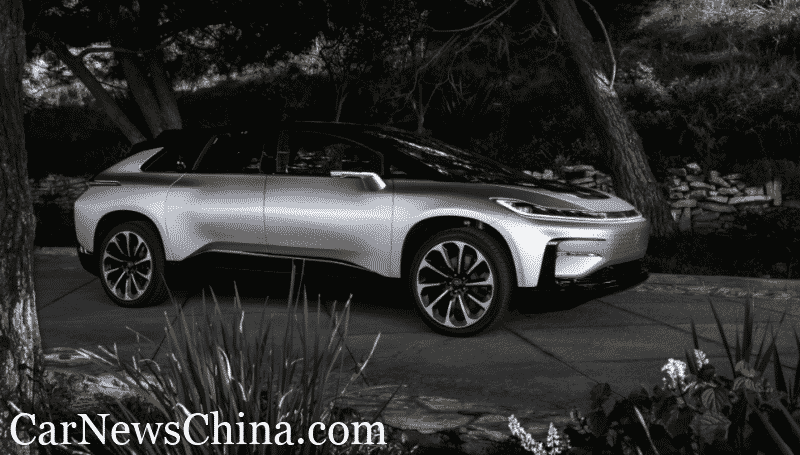 He said that they need continuous hard work, passion, and efficiency to achieve the high-quality delivery of FF91 on schedule. Matt Tall, the vice president of production and manufacturing, is fully responsible for leading the production of Faraday Future The joining of FF 91 will accelerate the realization of the company's commitment to mass production. The brand plans to start delivery of FF 91 within 12 months after the company's listing. However, due to the time difference, the specific details of the mass production and delivery of FF 91 will be announced later at the 919 Co-creation Festival held in FF America.
FF was previously listed on the Nasdaq through a SPAC transaction and raised funds for the mass production delivery of the brand's flagship electric car, FF 91. FF 91 Futurist Alliance Edition and FF 91 Futurist Edition represent the next generation of intelligent technology luxury electric car products, all-round cars, supercar robots, and the third Internet living space, with extreme technology, ultimate user experience, and complete ecology
It will come in two models with a maximum power of 1050 horsepower and equips a 130 kWh battery pack equipped with immersed liquid battery cooling technology. Further, it takes less than 2.4 seconds to accelerate to 100 kilometers. It also provides three-motor electric vector torque and independent rear-wheel double-motors: control and rear-wheel steering. At the same time, these two models also have super mobile AP to achieve "light speed" Internet connection, co-driver streaming video display technology, rear intelligent Internet system, in-car video conference system, intelligent seamless entry technology, FFID face recognition technology.
And more Refers to blind control technology, a zero-gravity seat with a maximum elevation angle of 150 degrees. It is understood that this year's 919 Futurist Co-creation Festival is the first "919 Futurist Day" after FF's successful landing on Nasdaq. A festival tailored by Jizhi Technology and break-of-conventional futurists is intended to build a grand celebration of co-creation and sharing with all futurists.
Future plans of FF!
It is understood that currently, Faraday Future has planned three models of FF91, FF81, and FF71, of which FF91 is positioned as the most high-end model. It is expected to launch with a starting price of USD 100,000 and is expected to be found one year later. FF81 is aimed at the high-end mass market, and mass production is scheduled to begin 18 months after the launch of FF91, with a target starting price of USD 59,000. The third model, FF71, is targeted at the mass market. It is expected to begin design and development in 2022, with a target starting price of USD 45,000. Jia Yueting said, "I hope to become the top of the spire market and have the confidence to subvert Maybach, Ferrari, and Bentley." On July 28, FF announced that the global limited-edition FF91 Futurist Alliance Edition of 300 units had been sold out.
A few details about the sales of FF 91!
At the 919 Futurist Co-creation Festival, Chen Xuefeng said that the company's Sino-US dual home strategy had made essential breakthroughs. They also announced the domestic sales and channel strategy of FF 91. At present, FF has successfully created an ecological o2o direct sales model that integrates online and offline, forming an asset-light sales network through online platforms (FF Intelligent App and FF.com), FF's stores, and partners' stores and exhibition halls.
According to reports, the FF Intelligent App (FF Official App) has been online for two months, and the effect has been remarkable. 70%+ of the new orders came from the APP platform, which has been iteratively upgraded. Currently, FF America is selecting locations for flagship stores in Los Angeles and New York; next, FF China will select sites for FF/FF Par ecological flagship stores in Beijing, Shanghai, Guangzhou, and Shenzhen.
FF China executive team debuts collectively for the first time.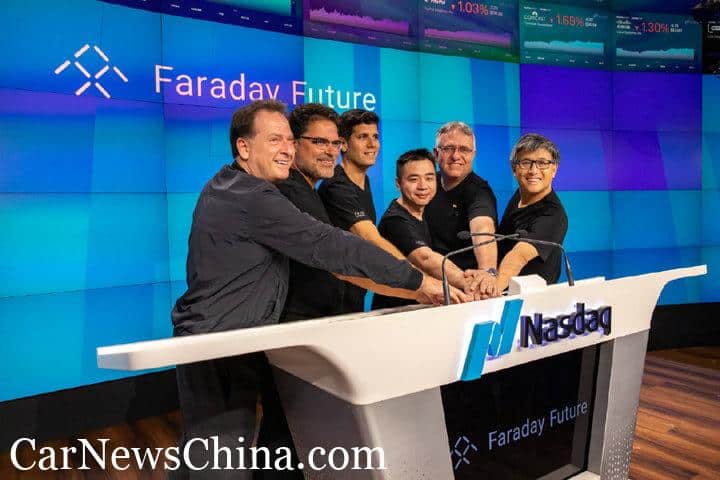 At the 919 Futurist Co-creation Festival, the FF China executive team made their first collective appearance. Most of the senior management team members have backgrounds in luxury car companies and Internet and technology companies. Most of the employees of FF China also have experience in first-tier car companies and Internet technology companies. With recruitment in China and the United States, talents from GM, Ford, Tesla, and other companies have recently joined.
It is understood that this globally integrated team built by FF China took less than a year. Chen Xuefeng said that the FF China team had provided tremendous help to the progress of the FF 91 project (such as the Internet of Vehicles, supply chain, sales channels, etc.), which has dramatically accelerated the mass production and delivery process of FF 91.