Wuling Nano EV will launch on September 29 at Tianjin Auto Show. TJ Auto is generally a tiny auto show in China, but many automakers chose it for their new model's debuts this year. Wuling is one of them and some pictures from their exposition already leaked; we don't mind.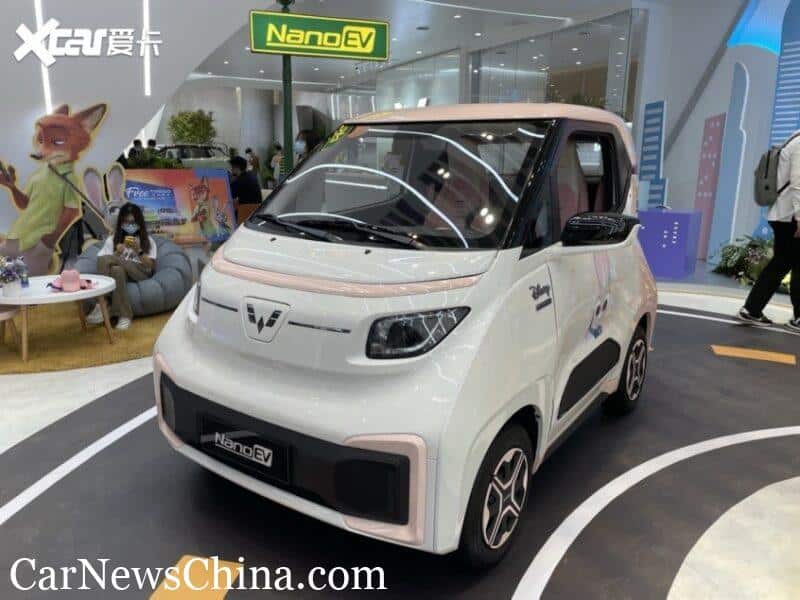 Wuling announced that NanoEV would jointly cooperate with Disney's "crazy animal city" IP to launch the limited edition of Wuling Nano EV. As we reported last month, Nano EV is based on Baojun E200 and looks suspiciously identical. The only difference is that Baojun E200 is priced at 54,800RMB (8,510USD), and the Nano EV is rumored to cost around 20,000 RMB (3,100 USD). As my colleague James mentioned earlier this month – we foresee many unhappy E200 owners.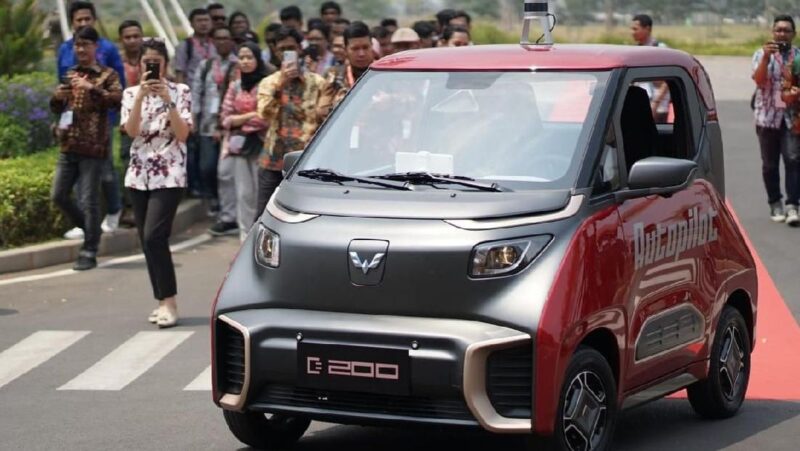 Today, Wuling officially announced some configuration information of Nano EV.
According to the introduction, the endurance mileage of Nano EV's comprehensive working condition is up to 305km, which is not highly dependent on the charging. You can directly charge it with a household 220V three plug power supply. At the same time, it can also be equipped with a 6.6kw high-power charger, which can start at full power in 4.5 hours.
In terms of size, the size of the Nano EV is 2497 / 1526 / 1616mm, and the wheelbase is 1600mm. With the design concept of "scene space utilization," it not only maintains a small body of 2.5m and a turning radius of 3.8m.
The exterior and interior parts adopt the integrated design of the new luminous Wuling logo and headlights, with two colors of Judy powder and Nick green, with exclusive personalized car stickers and image badges, and a "Disney" logo under the rearview mirror.
The Nano EV is equipped with a suspended open central control, a butterfly-wrapped seat, and an embroidered headrest with a "Disney" logo.
In terms of configuration, the new car is equipped with safety configurations such as driver's airbag, passenger's child protection lock and ISOFIX child safety seat interface, ESC body electronic stability system, ramp assist, rear reversing radar to provide an all-round safety guarantee for travel.
In addition, the Nano EV exclusive also supports app vehicle interconnection to query vehicle status, intelligent power supplement, reservation charging, and other functions.
It is worth mentioning that the Nano EV is forged to the world's high standards, and the new car adopts the cage high-strength steel body frame design. The proportion of ultra-high-strength and high-strength steel of the whole car body reaches more than 40%, and eight parts of the car body steel structure use high-strength hot-formed steel of more than 1500 MPa.
At the same time, the power battery is equipped with low-temperature preheating technology and battery insulation function. It is dustproof and waterproof up to IP67. It has the functions of active safety protection, insulation fault alarm, and short-circuit protection.
Source: xcar
Interested in more about Wuling? Read here: