Great Wall Motors throws out new cars faster than a rabbit births kittens. And those rabbits do it really quick. The latest Great Wall baby comes from the Haval brand and it is called the Haval X Dog. Haval is into animal names now, just like ORA, but unlike WEY, which does coffee names.

The Haval brand makes 13 cars at the moment, and the X Dog is number 14. But many more are on the way. Haval wants to become hipper and so there will be more cars with a "individual" design. And the brand plans to launch several electric cars as well.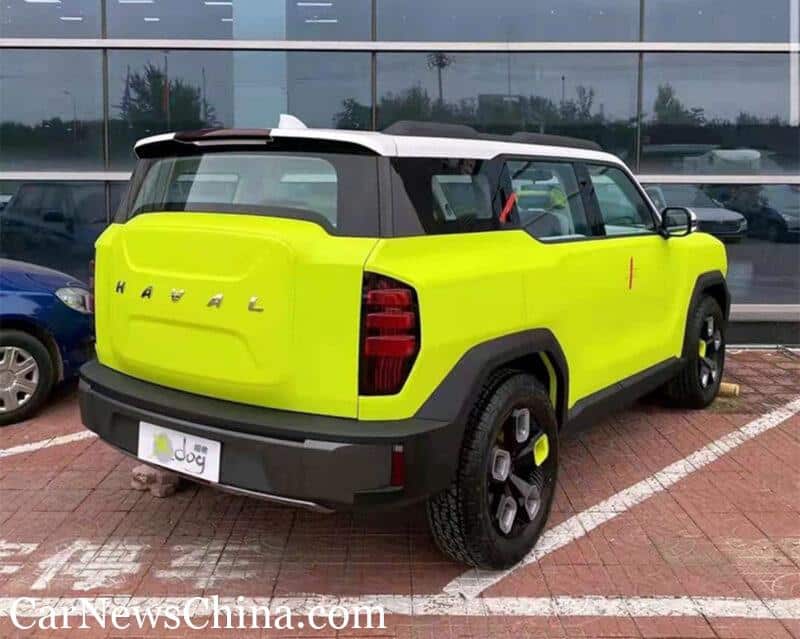 The Haval X Dog is one of those new Haval cars with an individual design. It was unveiled in almost-ready concept form on the Shanghai Auto Show in April, and the show car is making the rounds to various Haval dealers. The production version, which will look largely the same as this concept, will be unveiled in early 2022.
Design is not to everyone's tastes, but it doesn't have to be. The X Dog is marketed more as a statement than as a mass market car. It surely looks interesting. Very boxy, very Tonka, retro yet modern, and very massive. The rear is most polarizing, tall and flat with a narrow window. It comes in a three-color color scheme. On the car on the photos the colors are black, shiny yellow, and white, with large black bumpers and black roof rails.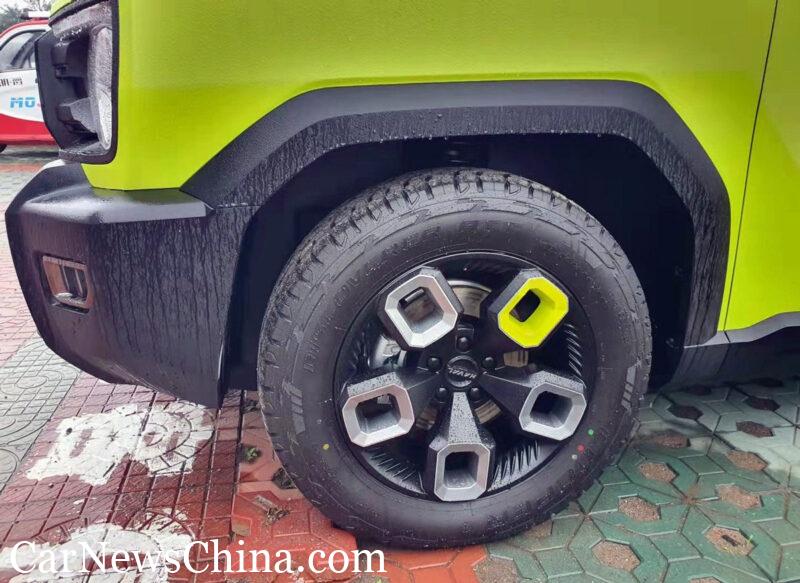 The wheels seem small for such a large car but the alloy design is very cool. Five spokes with four in gray and one in body color.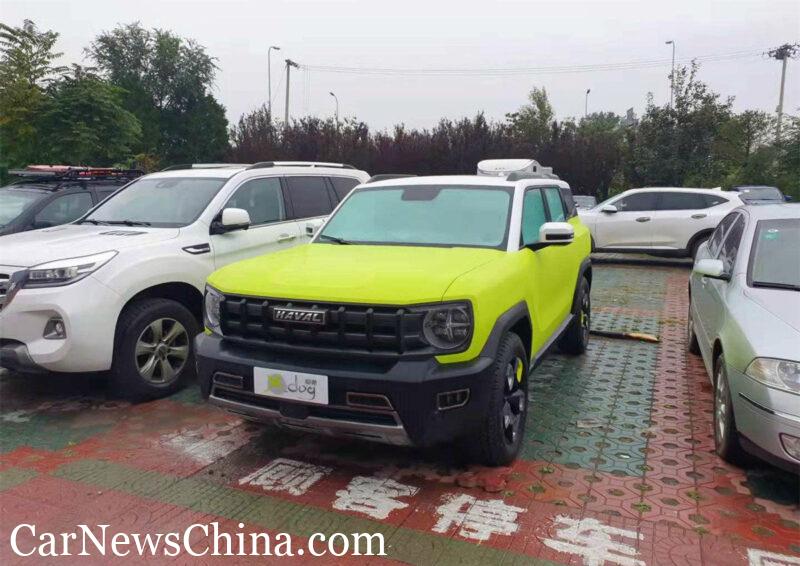 The car on the left is a Haval H9, the largest Haval SUV so far. The X Dog seems wider but a bit lower. It is also 1000% cooler.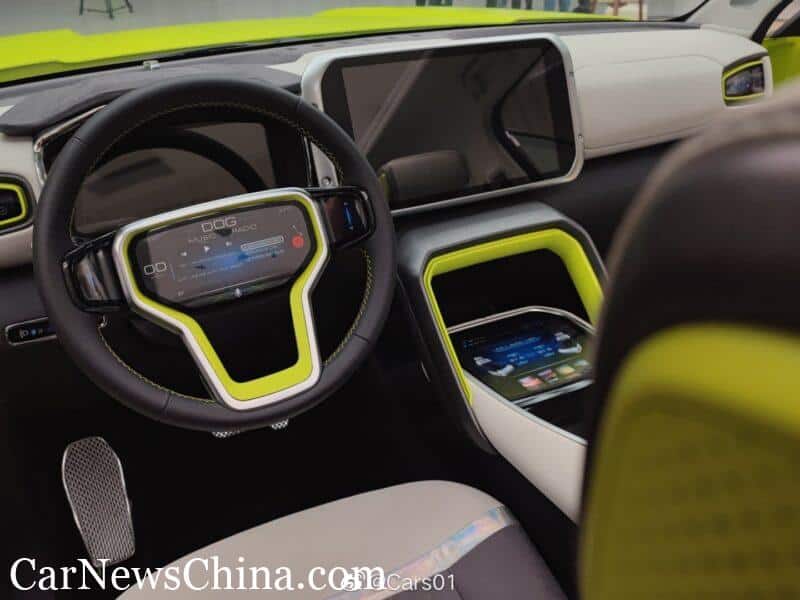 The interior will get five screens. One on the wheel, one instrument panel, one touch, one in the center stack, and one on the right. This photo was taken on the Shanghai Auto Show.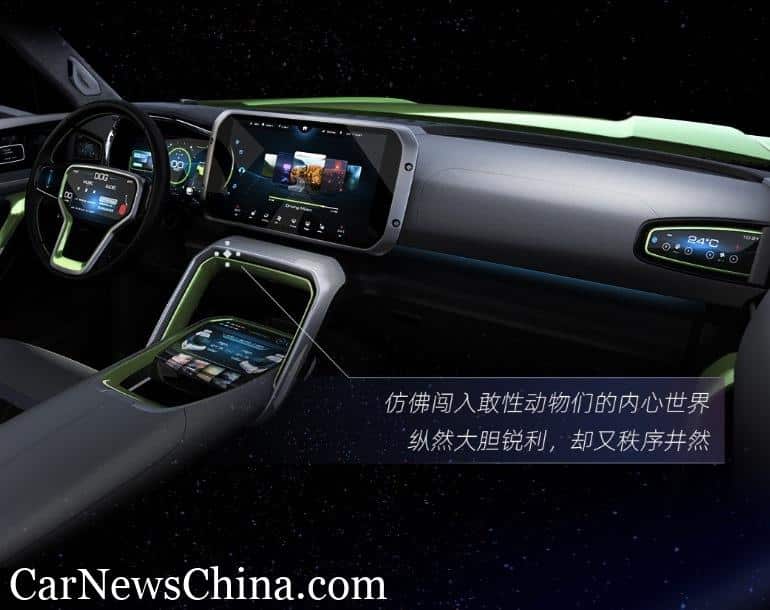 An official image of the concept car showing the interior with all the screens on. The screen for the passenger controls the dual zone airco and, or so it seems, some of the infotainment.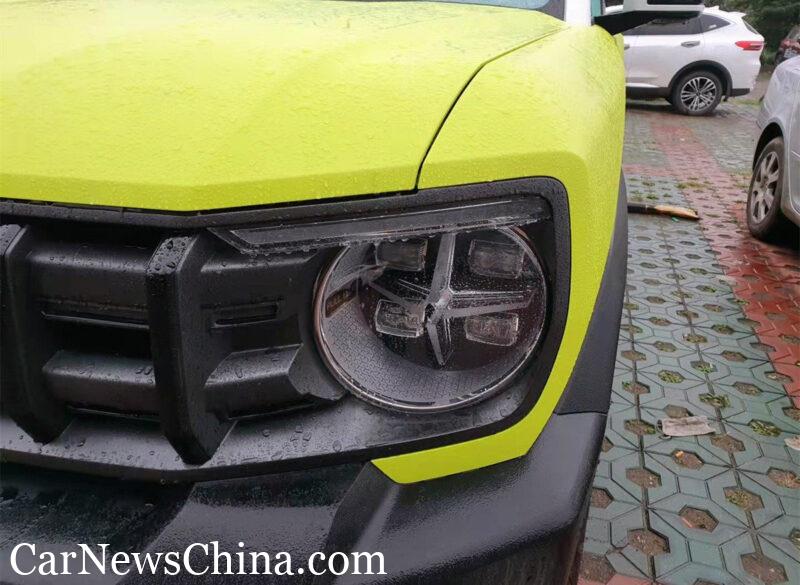 Fantastic light design!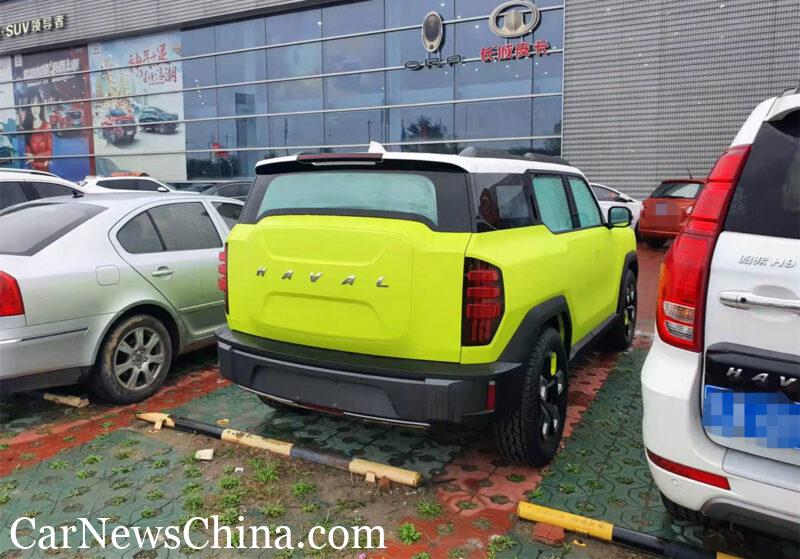 The Haval X Dog will be powered by 1.5 turbo and 2.0 turbo gasoline engines, with output ranging from 170 to 230 horsepower. A PHEV version is under development as well. The X Dog will be launched on the Chinese car market in Q2 2022.