This is the new BYD Destroyer 05, unveiled for the first time on the 2021 Guangzhou Auto Show in China. The Destroyer 05 is a compact plug-in hybrid sedan set to launch on the Chinese car market in early 2021. The Destroyer 05 features a sharp and clean design, with an impressive grille and a fastback-like rear end.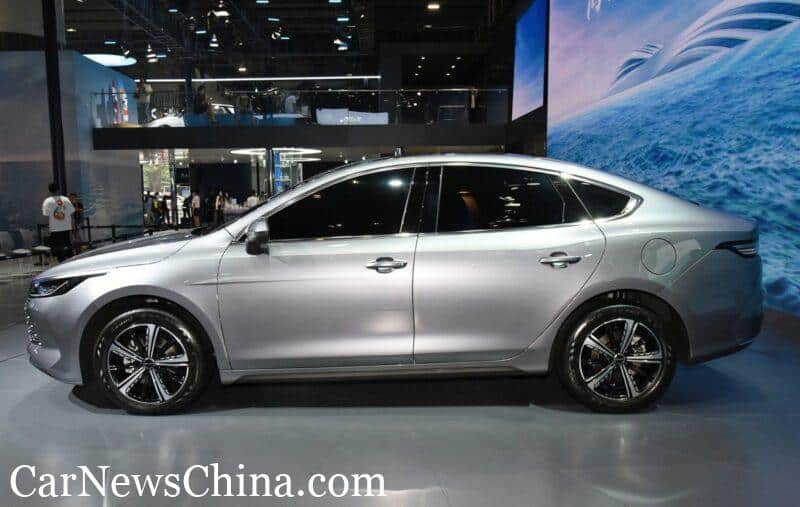 BYD also launched a new sales network on the Guangzhou show. The sales network is called Ocean Net and it will sell two series of vehicles: one full electric Ocean series, of which the BYD Dolphin was the first. The second series is called the Warship series, making PHEVs, of which the Destroyer 05 is the first. The Ocean Net sales network will operate separately from BYD's existing dealers. The new network is aimed at younger car buyers.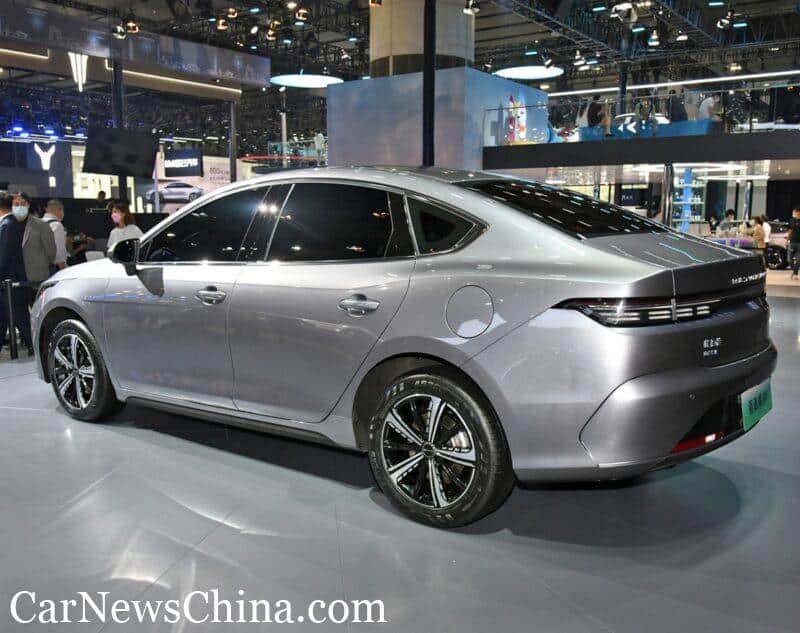 The BYD Destoyer 05 is based on BYD's e-platform 3.0, a platform that can be used for full electric and plug-in electric vehicles. The Destroyer 05 is a PHEV, using BYD's "DM-i super hybrid technology". The drive train consists of a 'Snapdragon' 1.5 liter gasoline engine mated to an electric motor and a BYD Blade battery. There will be two variants: 132 kW and 315 Nm, and 145 kW and 325 Nm. For the latter, BYD claims a 0-100 in 7.3 seconds and a fuel consumption of 3.8 liters per 100 kilometers. Size: 4780×1837×1495, with a 2718 mm wheelbase.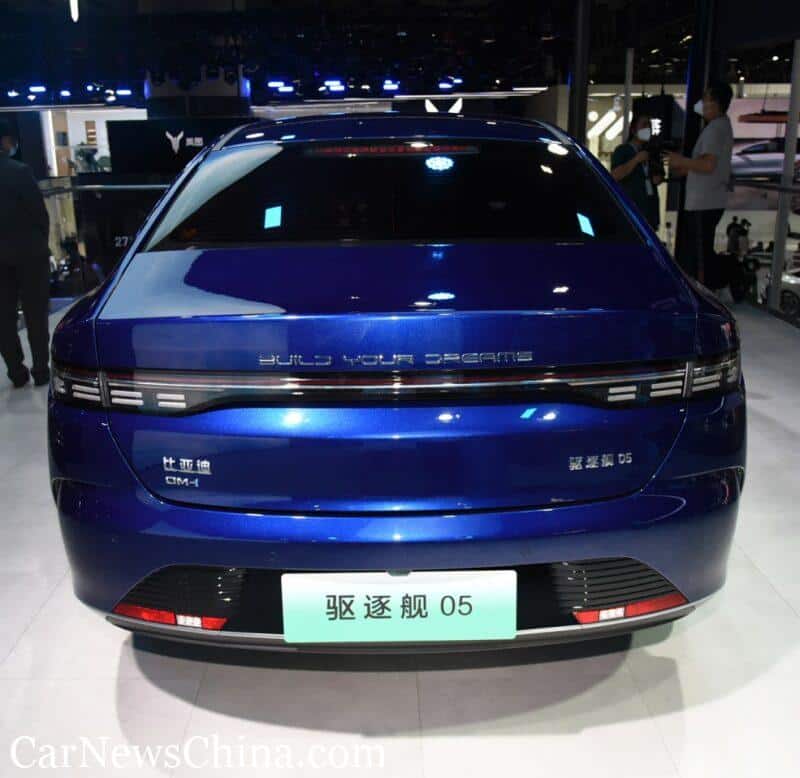 The BYD Destroyer 05 will launch on the Chinese auto market in Q1 2022. Price will range from 120.000 to 150.000 yuan ($18.780-23.475), and that is very competitive for the segment. The interior of the Destroyer 05 will be unveiled at a later stage.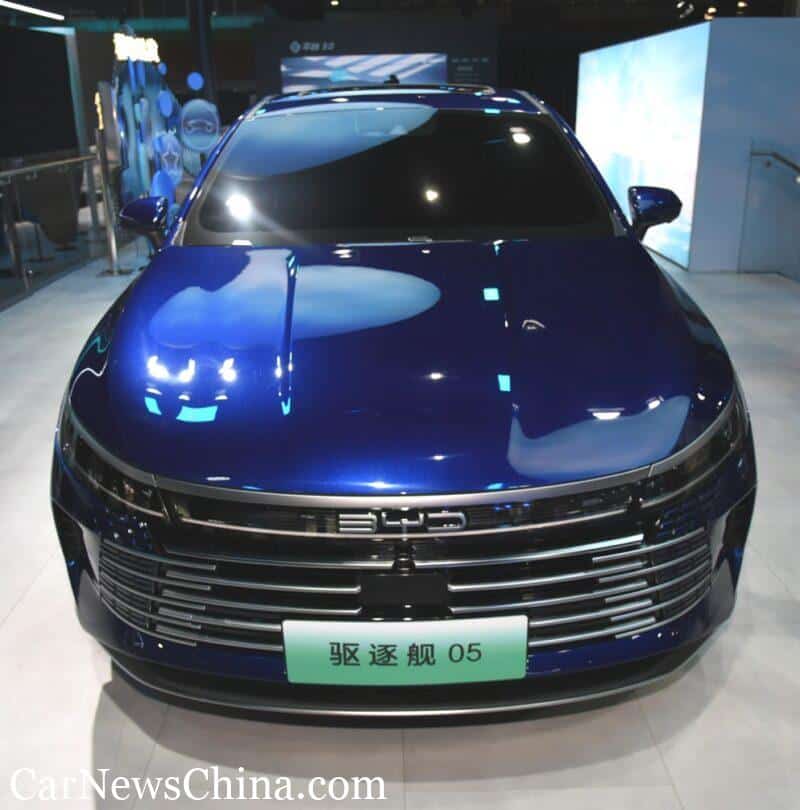 It is a nice looking car with some impressive tech on board, but the overload of marketing speak is a bit distracting. We are also curious about the names of the next cars in the Warship series; what about Submarine, or Landing Helicopter Dock, or perhaps Torpedo boat..?