Recently BYD officially released the image of its 2022 Song MAX DM-i. Song Max is a popular MPV in China launched in 2017 as ICE. If you follow BYD's strategy, it is no surprise that now it comes as a plugin hybrid (PHEV).
DM-i is a hybrid system BYD developed for its PHEVs, focused on ultra-low fuel consumption. It stands for Dual Motor – Intelligent. Song MAX DM-i is equipped with a 1.5L engine, an EHS electric hybrid system, and a Blade battery.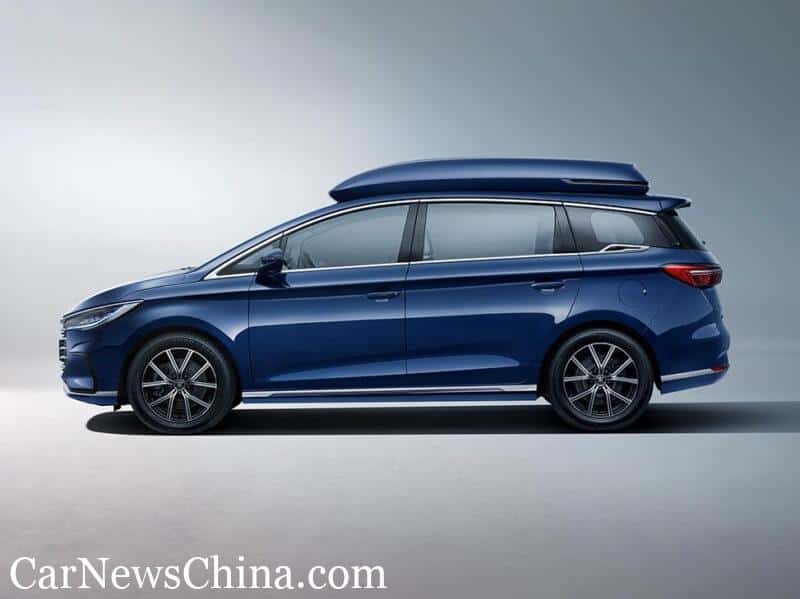 According to BYD, the 2022 Song MAX DM-i will officially go on sale in the first quarter of 2022. With the new Song MAX DM-i, BYD's DM-i models now cover various cars, including SUVs and MPVs. A few days ago, we reported BYD launched BYD Song Pro in a DM-i PHEV version.
In terms of body size, the height of the high-top version is 1880mm, and entering the basement will not be affected.
The appearance looks like the shape of a roof trunk, but it is a raised roof with the car's body. The headspace inside the vehicle will be much higher than that of the standard version. A ring-shaped car is added to the roof. The models declared this time is available in 6-seater and 7-seater versions.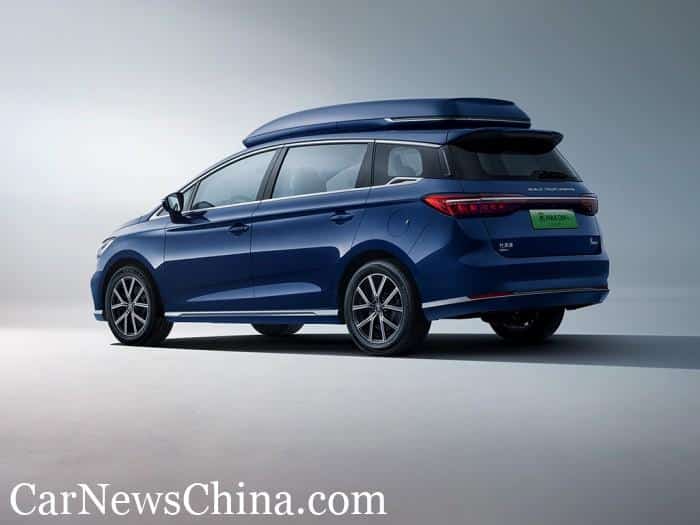 The shape of the car's rear is also consistent with the upgraded version of Song MAX. The highlight of the information declared this time is that the high-top version is seen in the decomposition map, which is the version that BYD unveiled at the Shanghai Auto Show before.
In the power part, the maximum power of the 1.5L engine is 81kW. Matched with the gasoline engine is an electric motor model TZ220XYE with a force of 145kW. The fuel consumption given by the Ministry of Industry and Information Technology is 0.9L/100km, which is even lower than the previous Qin PLUS DM-i model fuel consumption value.