With the hot sales of Wuling Hongguang MINI EV from SAIC-GM, more brands are participating in the A00 Mini EV market segment competition. The A00 Mini EVs refer to those EVs with a wheelbase of 2 – 2.2 meters and a body length within 4000mm. CarNewsChina got official information from Chery QQ New Energy that its new mini EV model, Chery QQ Ice Cream, will be launched in Wuhu, Anhui Province, on December 28th. A00 Mini EV family will welcome this new member very soon.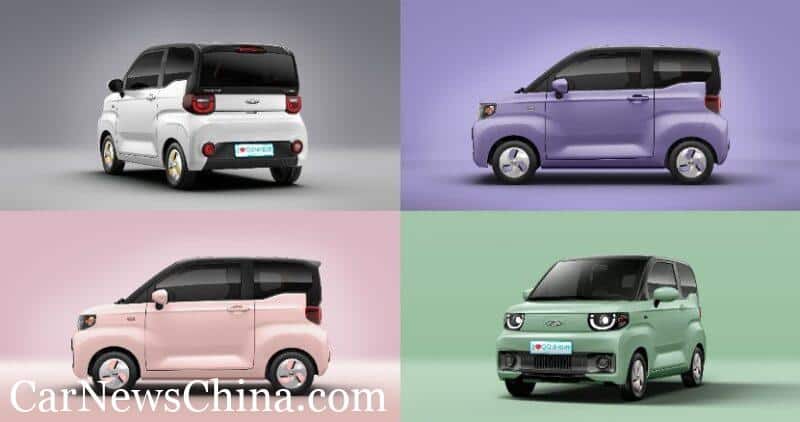 Before that, Ice Cream has already started the pre-sale with dynamic user feedback. Ice Cream will launch three models, including Pudding, Cone, and Sundae, which all sound sweet. The pre-sale prices vary from 29,900 Yuan ($4,700) to 43,900 Yuan ($6,900). And for the NEDC range, Ice Cream has two options: 120km and 170km.

It is not difficult to find similarities between Ice Cream and Wuling Hongguang MINI EV. Like Wuling Hongguang MINI EV, Chery QQ Ice Cream is mainly cute. It will have a variety of gorgeous colors and adopt a two-color body design with a black roof and bright color body. With three doors and four seats, Ice Cream's front grille adopts a closed structure; the front logo can be opened as a charging port.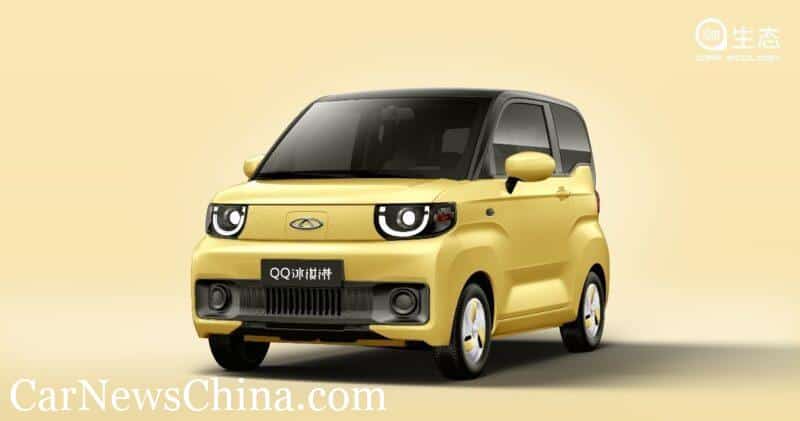 Related data illustrates that the total sales of new energy vehicles in China from January to September 2021 reached 1.818 million, with a year-on-year growth of 203%. It is expected that 2021 sales will reach 3.3 million EVs in China. Relatively, the A00 Mini EVs amount also rose. The sales amount of A00 Mini EVs accounted for 33% of new energy passenger vehicles and 40.8% of BEVs (battery electric vehicles).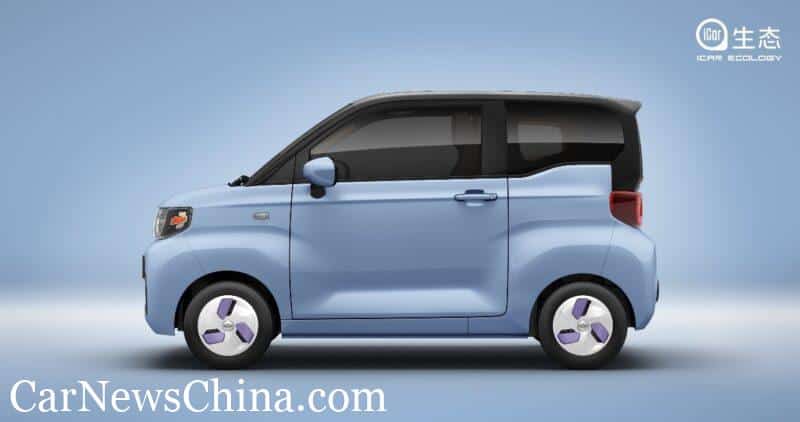 Competition for the Mini EV market is sure to get tougher. Mini EV could be a young person's first car or a family's second. With the increasing demand for short-distance transportation, low cost has been the label of Mini EV. As a new member of the A00 Mini EV family, will Chery QQ Ice Cream perform well in the competitive market? Let's wait and see!