This is the new BMW i3, an electric sedan for the Chinese car market. This BMW i3 sedan should not be confused with the2013 BMW i3 hatchback, which, amazingly, is still in production today. But I guess that'll be over soon, so BMW gave the name to this sedan.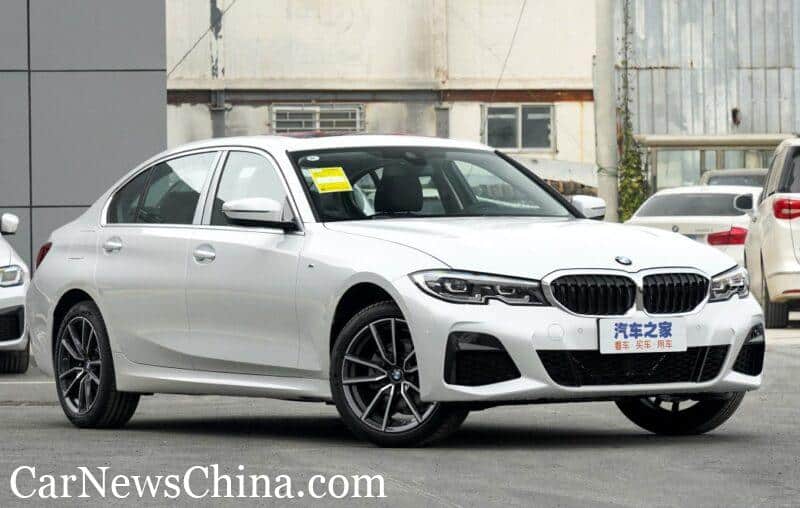 The BMW i3 is based on the BMW 3Li, the long-wheelbase variant of the BMW 3-Series. The i3 and 3Li are made locally at BMW's successful and long running joint venture with Brilliance Automotive. In English, the joint venture is called BMW Brilliance. But in Chinese it is exactly the opposite: 华晨宝马, Huachen Baoma, or Brilliance BMW.
Currently, the JV makes the following cars: BMW 1-Series sedan, BMW 3-Series sedan, BMW 3Li sedan, BMW 5Li, BMW 5Li PHEV, BMW X1, BMW X1 PHEV, BMW X2, BMW X3, and the BMW iX3 EV. The iX3 is unique as it is the first BMW that is made only in China and exported around the world. Some small numbers of the 3Li and 5Li are being exported as well, but only to a limited number of markets.
The current BMW 3Li (G28) was launched in 2019. Wheelbase was extended by 110 millimeter to 2961 mm. The 3Li is available with one engine in three configurations: 156 hp 2.0 turbo, 184 hp 2.0 turbo, and 258 hp 2.0 turbo. Price starts at 293.900 yuan.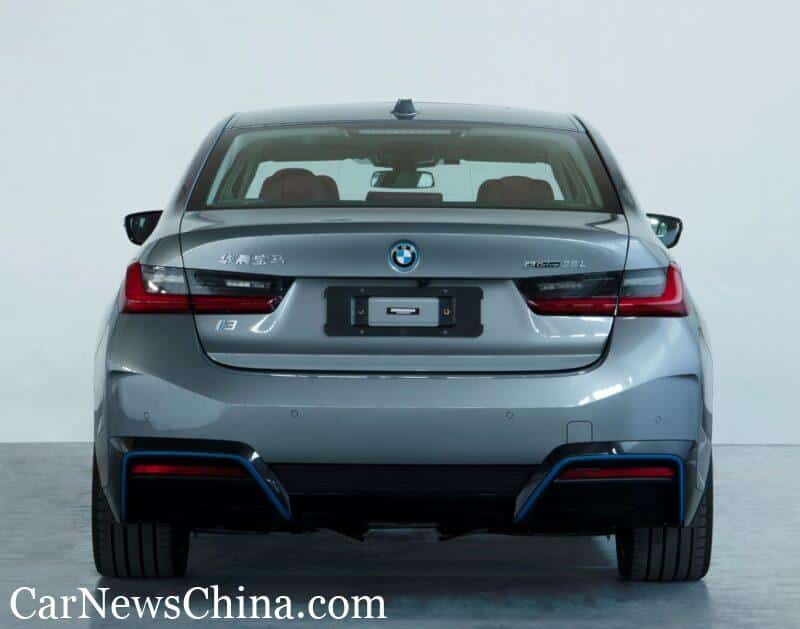 To turn the 3Li into the i3, BMW redesigned the front bumper, the rear bumper, the side skirts, and they added a sporty spoiler on the trunk. The model shown on the images is named i3 e-Drive 35L. It is powered by a single electric motor with an output of 250 kw (340 hp), good for a top speed of 180 km/h. The motor is imported from Germany, designation is HA0001N0. The motor is mated to a yet unspecified ternary lithium-ion battery. Curb weight of the BMW-Brilliance BMW 3i sedan is 2029 kilo.

Left top: 华晨宝马, Brilliance BMW. i3 with a 'new energy' blue i and the same blue comes back around the BMW logo.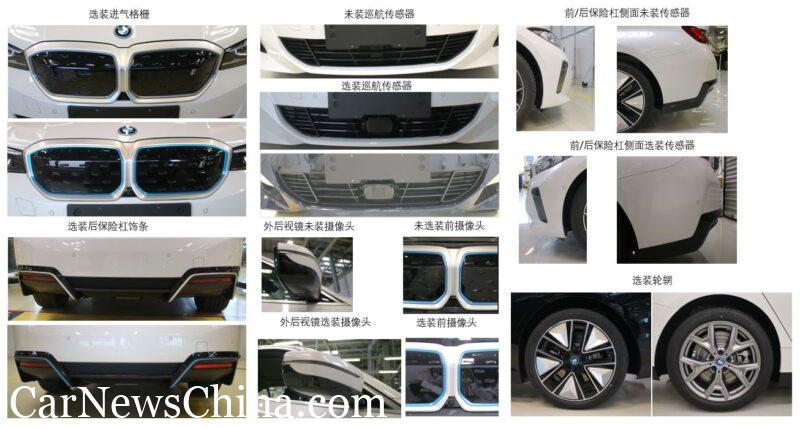 Images showing several options like a standard grille, a blue grille, aero wheels and sporty wheels. The BMW i3 will officially debut on the Beijing Auto Show next April and launch on the Chinese auto market soon thereafter.