We've obtained spy shots of the upcoming BYD Han DM-i PHEV!
Plug-in hybrids are popular in China these days, allowing drivers both cheap EV commutes and road trips without range anxiety. Seeing the demand for PHEVs, BYD has been refining its DM-i system to reach impressive efficiency.
Seen in near-naked form, the Han DM-i is slightly different from the MIIT photos. In the MIIT photos, the DM-i rear lights are identical to the EV version; On the spied prototype, the rear light bar is cleaner- similar to the Aion S and many other Chinese sedans. Usually what we see in the MIIT catalog is final, so it's interesting to see design changes so close to production.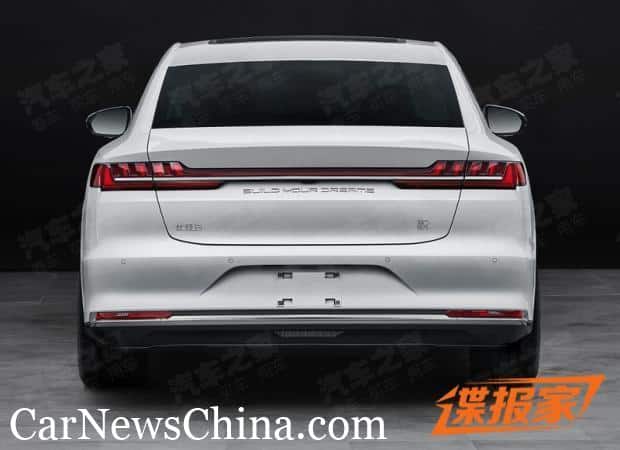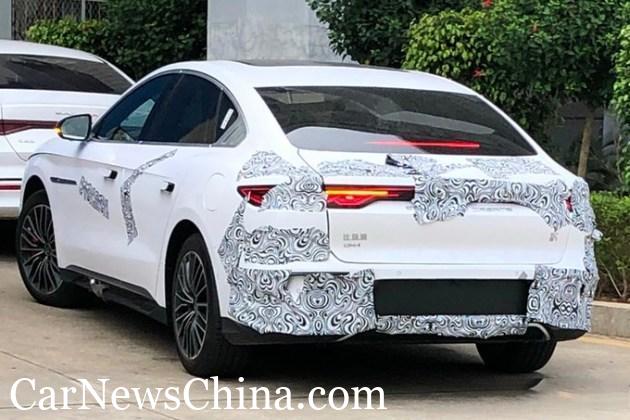 Apart from the rear, the rest of the design is in line with the catalog. To allow the 1.5T engine to breathe, BYD gave the DM-i a large grille up front; tis' the age of large intakes even for tiny engines, so BYD is following the trend. The rest the design is very similar to the BYD Han EV: some stronger lines but with good overall flow.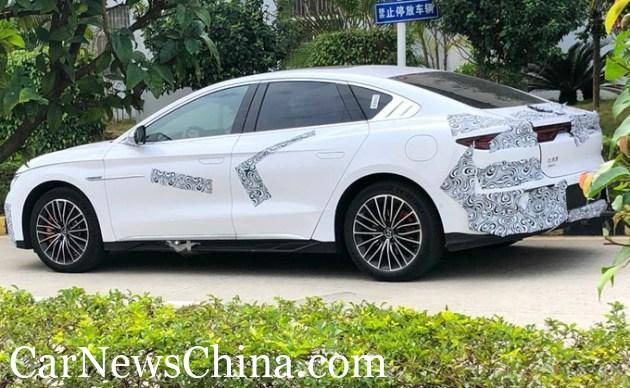 Now for the part that caught our attention: under the hybrid mode, fuel consumption is as low as 0.8L/100km (294mpg)! That's an extremely impressive number for any car, let alone a big sedan like the Han DM-i. Powered by a 102kW 1.5T engine and a 145kW electric motor, expect a full range of 1,000km or more. Although we don't know the battery capacity, we know that BYD will use its Blade batteries on this vehicle; we expect at least two battery capacities, given two consumption figures (0.8L/100km, 1.4L/100km).
Pricing of the Han DM-i is expected to be lower than its EV and outgoing PHEV cousins, which costs 220,000-280,000 RMB (34,500-44,000USD). We believe BYD realized Chinese car buyers won't buy an ultra-high-end BYD- so they're toning it down a little; will be interesting to see if that'll boost Han sales!
Source: D1EV