Not long ago, Dongfeng announced its first miniature electric vehicle, the Fengguang MINI EV. Last week we reported official exterior images were released. Today, we can see the interior.

It is reported that the new car will launch a variety of configurations and colors. High-end models will install a 9-inch central control screen LCD screen.
Fengguang MINI EV is equipped with a drive motor with a maximum power of 34 horsepower. Body size is 2995mm, 1495mm, m1640mm with a wheelbase of 1960mm. And starting price is expected no more than $ 5,000.
From the previous article, we also mentioned that Fengguang MINI EV is expected to be released in the first quarter this year.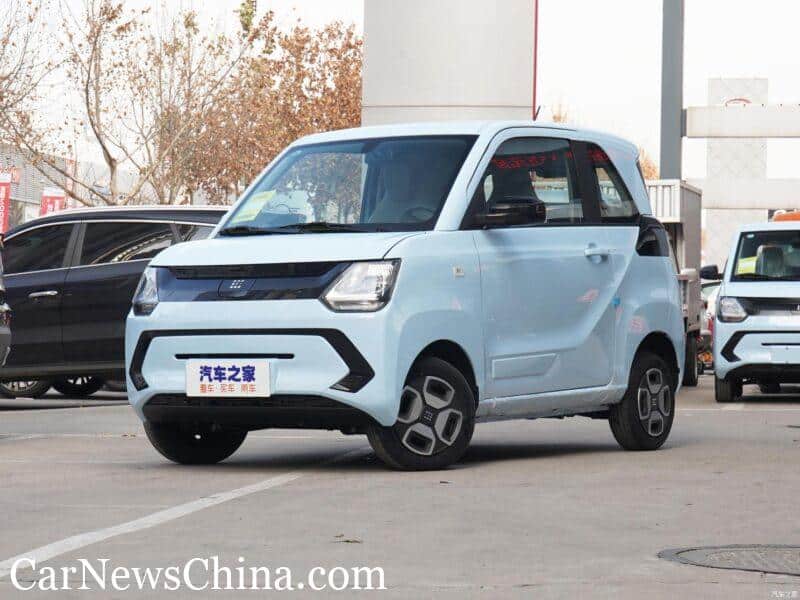 Recently, the interior map was released from the official channels.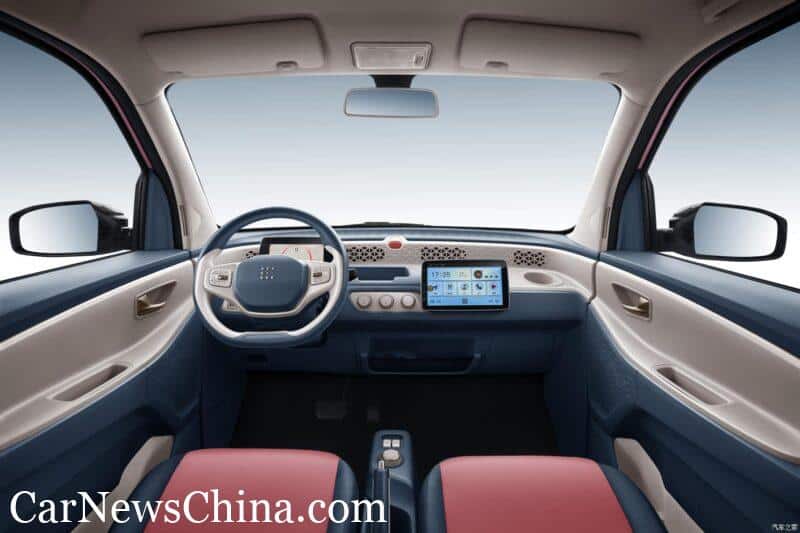 From the picture, the interior of the Fengguang MINI EV Candy model adopts an embracing design and the overall shape is three-dimensional.
Specifically, the Fengguang MINI EV candy model provides a variety of contrasting color combinations such as white, blue and pink. In addition, it adds golden elements into details such as the steering wheel and interior door handles.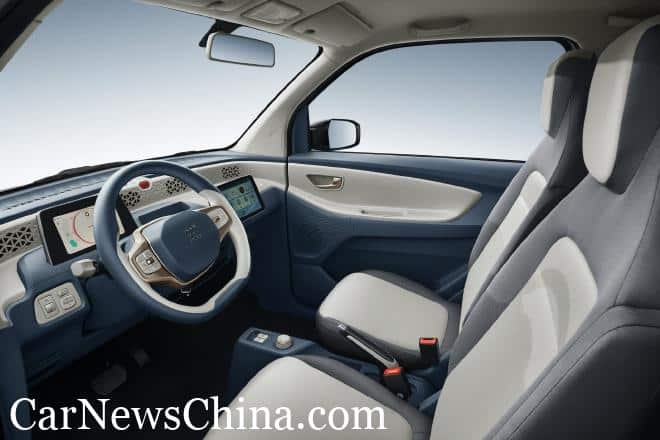 Besides, the new car uses a dual-spoke multi-function steering wheel. The center console is equipped with knob-type air-conditioning control keys.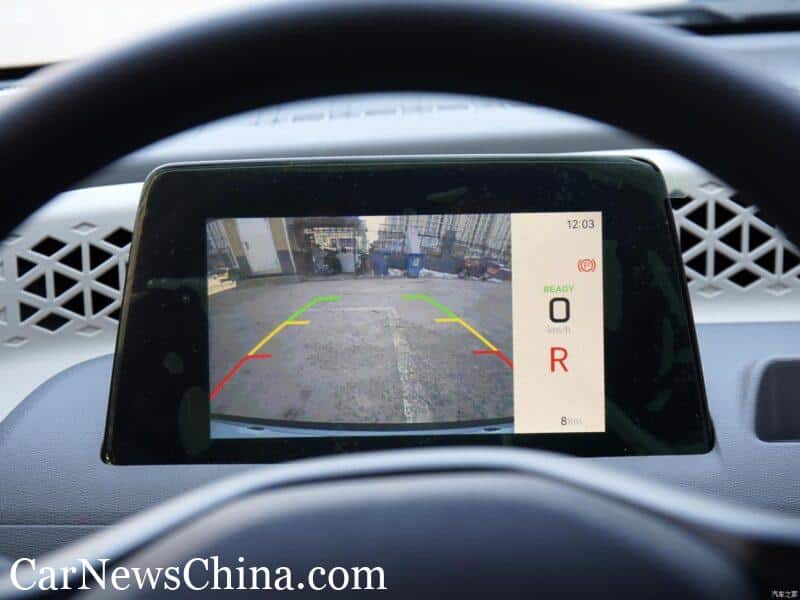 According to the official, Fengguang MINI EV candy model is equipped with a 7-inch full LCD instrument panel integrated with the reversing image function.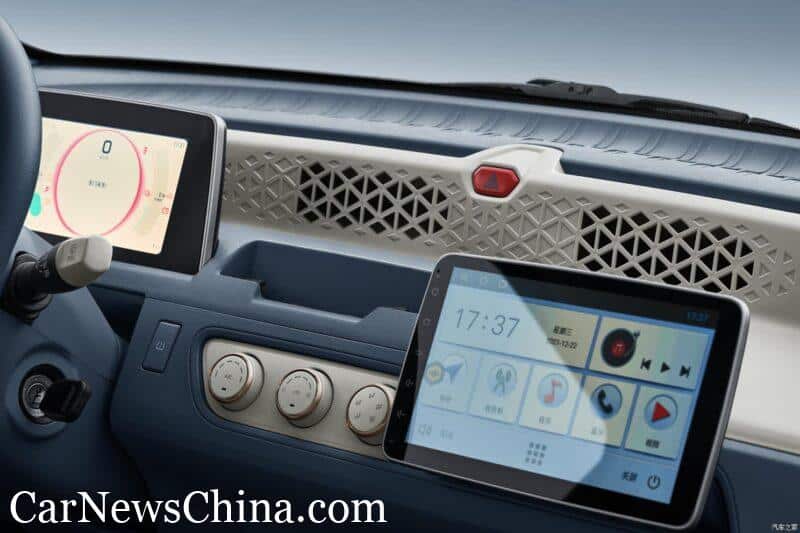 The high-end models provides a 9-inch center control screen with a 2.5D full-screen arc design and IPS anti-glare technology, which can realize music, navigation, video and other applications by connecting to the mobile phone hotspot.

In short, the design looks okay. It's just a bit strange that the LCD screen is located closer to the passenger. Logically it will be more inconvenient for the driver to use the screen.