On 14th Jan, Chery Tiggo 8 PLUS Kunpeng e+ has officially announced its starting price will be 151,800 yuan ($23,700).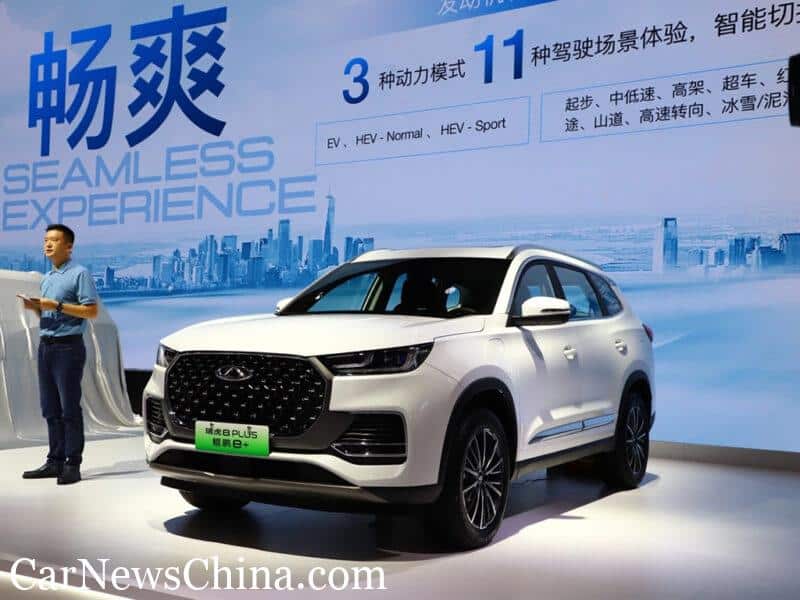 Talking about the look, the Chery Tiggo 8 PLUS Kunpeng e+ is similar to the Chery Tiggo 8 PLUS without much change.
Exterior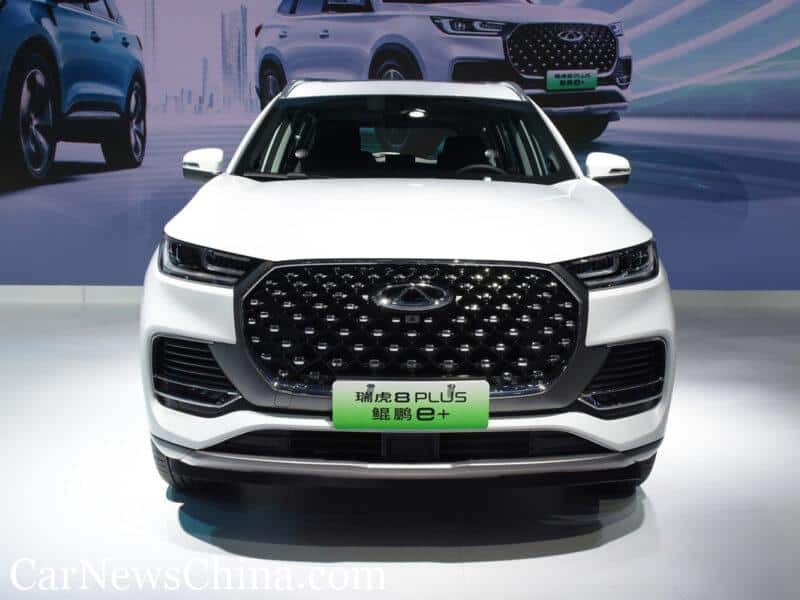 The narrow front roof is followed by a prominent, flat hexagonal air intake grille with a starry dot matrix pattern. The roof rack and front bumper, like the Tiggo 7 PLUS, are fitted with multi-color environment lighting with a breath-changing feature, which provides visual consistency and considerably improves the entire design's impression of the technology.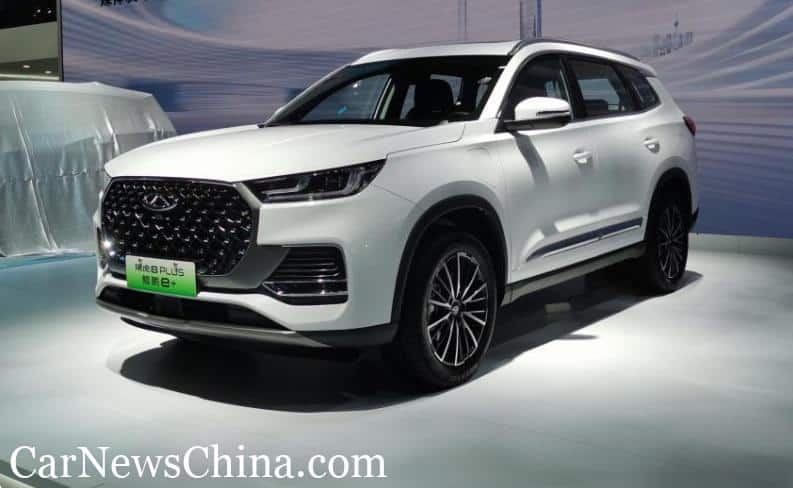 The bumper's two sides are vented and give a sporty vibe to them. The body's side still bears the appearance of a regular SUV. Chrome trim runs along the bottom of the side. The overall look can say to be subtle and soothing.
Interior
The interior is a quiet and ambient design style; the car's inside is primarily grey and black with two colors. The huge dual-screen design, three-spoke flat-bottom steering wheel, and through-type air conditioning give the cabin a sense of fluidity. The air outlet, plastic-feeling center console, and knobs are all standard features, and the diamond-shaped chairs have a delicate touch.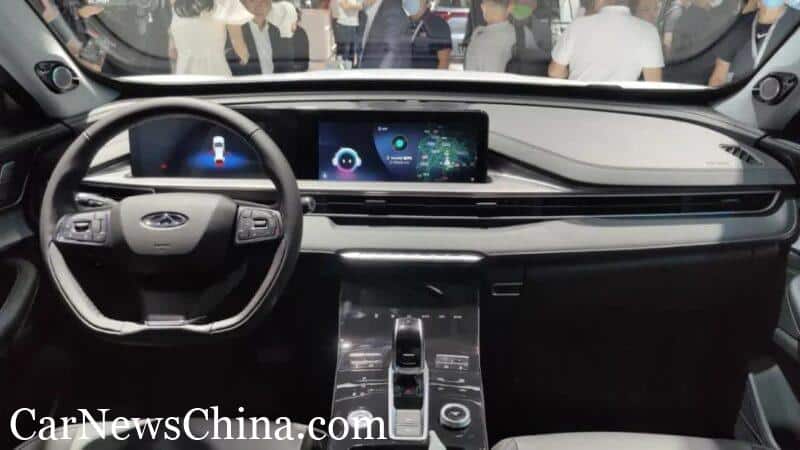 The car's interior has a "three-screen" floating instrument with a 7-inch intelligent linked multi-function LCD instrument, a 12.3-inch floating full screen, and an 8-inch LCD for air conditioner.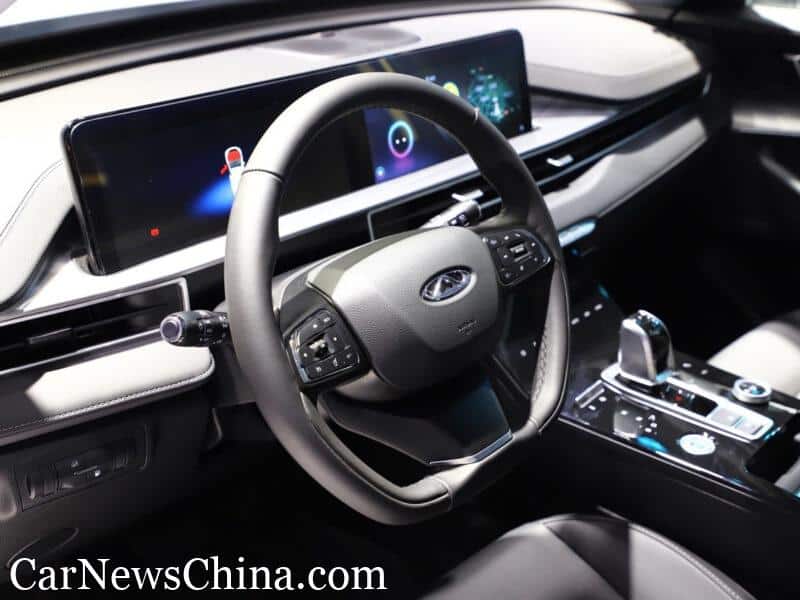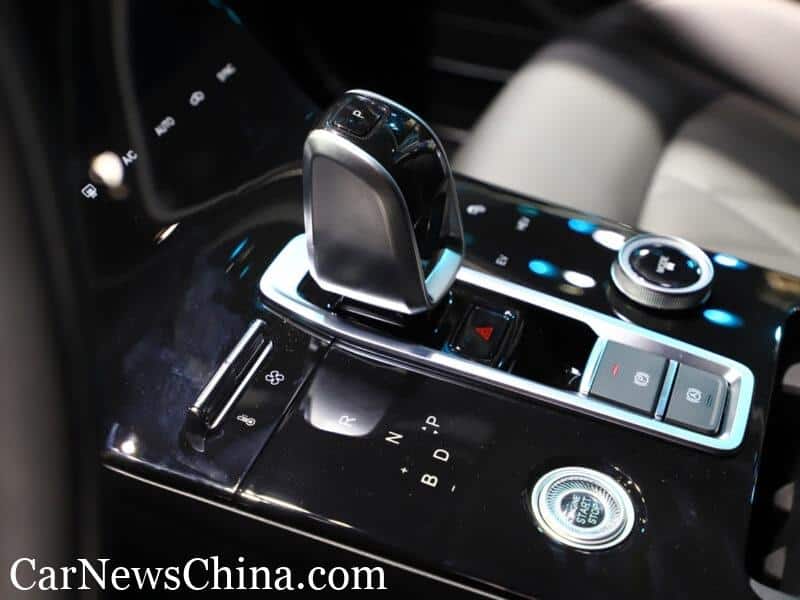 Specification
A Kunpeng DHT hybrid power system powers the Chery Tiggo 8 PLUS Kunpeng e+. It consists of a 1.5 turbocharged petrol engine and two electric motors, one at the front and one at the rear. The front twin motors, single back motor, and super-shun TSD dual-axis drive give 326 hp and 510 Nm power. The vehicle is fitted with a ternary lithium battery (19.27 kWh) that enables a range of 100 kilometers on its own. The exact time, according to the European NEDC, fuel consumption is reported at 1 liter per 100 kilometers with an impressive 0-100 km/h acceleration time of 4.9 seconds.
The new car has eleven driving modes in scene mode, including medium and low speed, elevated, high speed, long-distance, overtaking, mountain road, high-speed steering, start, red light, congestion, ice, snow, mud, sand, and another intelligent switching of driving modes, as well as HEV-Control with three modes: Normal, EV, and HEV-SPORT.
Credit: D1ev, Chery