On January 22, Dongfeng Motor Corporation announced the delivery of its first 50 Dongfeng Fengshen (Aeolus) E70 pure electric vehicles powered by high-specific energy solid-state lithium batteries developed through a joint venture project between Dongfeng Technology Center and Ganfeng Lithium Battery. The new E70 with a solid-state battery pack also supports battery swapping. According to Dongfeng, this successful demonstration is a prelude to the industrialization of solid-state batteries in China and marks a significant milestone in the history of new energy vehicles.
And I agree with Dongfeng here. For automakers, solid-state batteries are highly awaited cavalry support. While conventional lithium-ion batteries had slight improvement by adjusting chemistry, optimizing the layout and structure of cells, etc., it is nothing compared to the game-changing technology solid-state battery pack.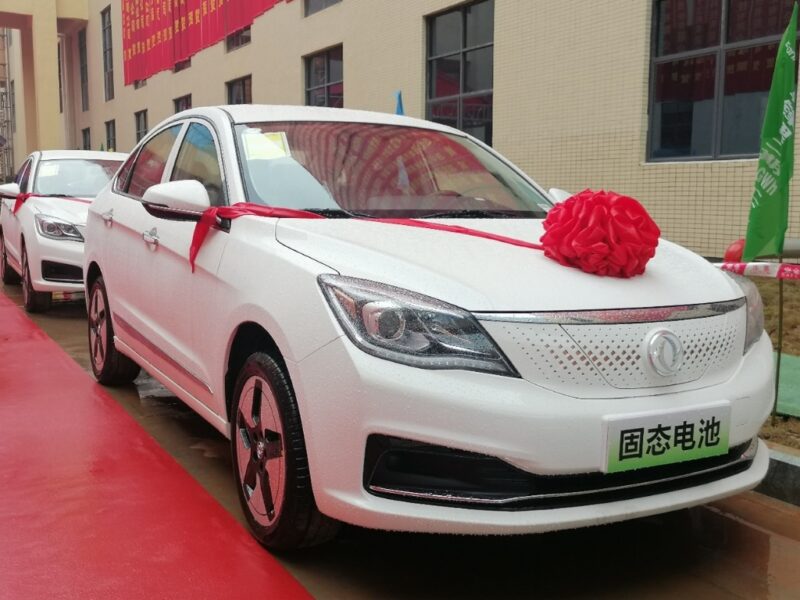 These 50 vehicles will operate in Jiangxi, Guangzhou, Zhejiang, and Jiangsu provinces as solid-state battery demonstration vehicles.
About solid-state battery
Why are they such a breakthrough? Conventional (liquid) lithium-ion batteries used in all today's cars have liquid electrolyte between the cathode (positive) and anode (negative). This electrolyte serves as a medium where ion moves between cathode and anode.
And here is the change – in the solid-state battery, the electrolyte is not liquid but – surprise – solid. Usually, it is glass, ceramic, or other solid material.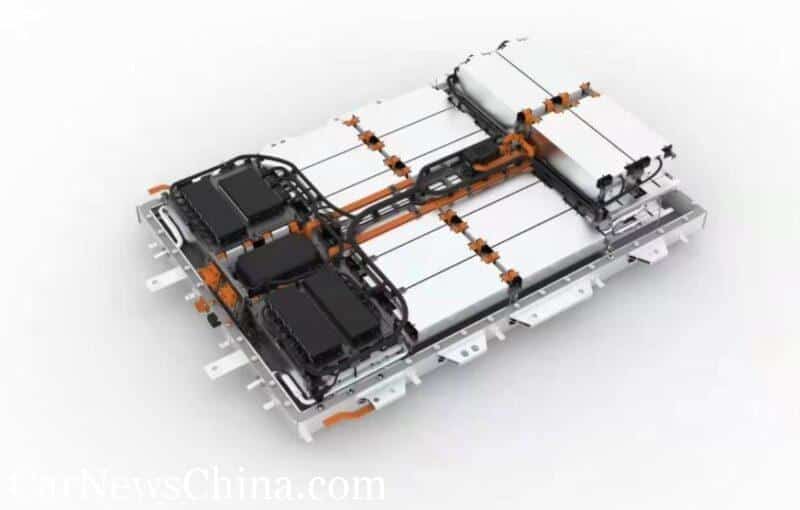 Without the need for liquid, solid-state batteries can be much denser, compact, and lighter. In other words, compared with their liquid counterparts, solid-state battery packs can reduce weight or increase energy capacity. Also, they are faster to charge and have an extended service life. Additionally, the manufacturing process has fewer production steps, and thus, the manufacturing should be easier and quicker.
The most crucial benefit of solid-state cells is they are super safe. They won't catch fire even when they are punctured or impacted.
The problem with solid-state batteries is the technology is still experimental, and no automaker has reached mass production. Nio said they will unveil their solid-state technology this year, Toyota and Volkswagen in 2025, while Mercedes, BMW, or Renault in 2030.
So it seems Dongfeng doesn't want to stay behind.
E70 with Solid-State Battery Technology
The solid-state batteries inside E70 use advanced separation technology together with flexible diaphragms that allow lithium ions to flow between the electrodes while also blocking the dendrites. Dendrite build-up reduces the amount of solid electrolyte capacity and the stored charge.
Though the battery is not fully solid-state. It is so-called semi-solid lithium metal (Li-OH) battery – there is still some liquid electrolyte. So it is not the holy grail as Lithium sulphur batteries (which can lift capacity up to 500% in theory) but it can increase energy density up to 80% which is fair enough.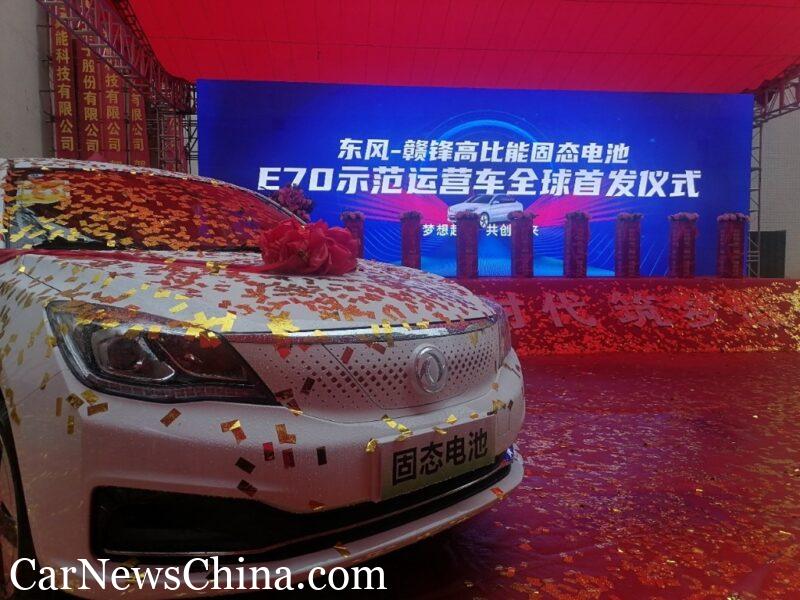 The batteries demonstrated excellent electrochemical properties through a series of tests to simulate abuse and damage to the solid-state battery cells, including puncture, mechanical deformation, structural and thermal tests underwater, explosive, and earthquake environmental conditions.
Furthermore, the solid-state battery module adopts an aluminum alloy frame. It uses high-precision seam laser welding technology to reduce redundant structures, enabling the battery efficiency to reach as high as 86%. By examining the unique chemical properties of solid-state batteries together with a large amount of experimental data, they were able to customize and continuously optimize the battery management system to make it stable and reliable.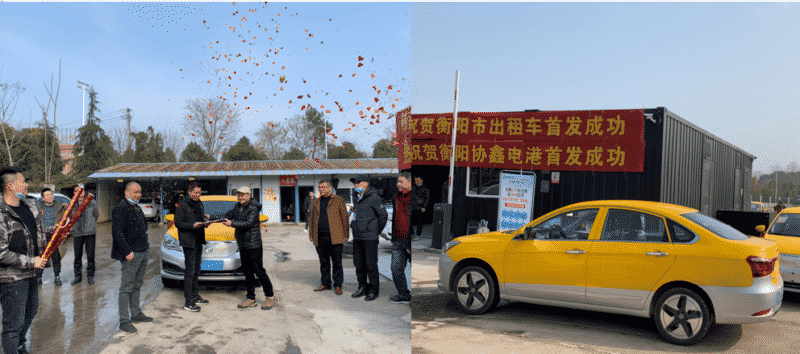 The battery system is also swappable at a battery swap station. Each swap process only takes about 3 minutes. The first Dongfeng swap station was opened last week in Hengyang City, Hunan province, jointly with GCL Power Port.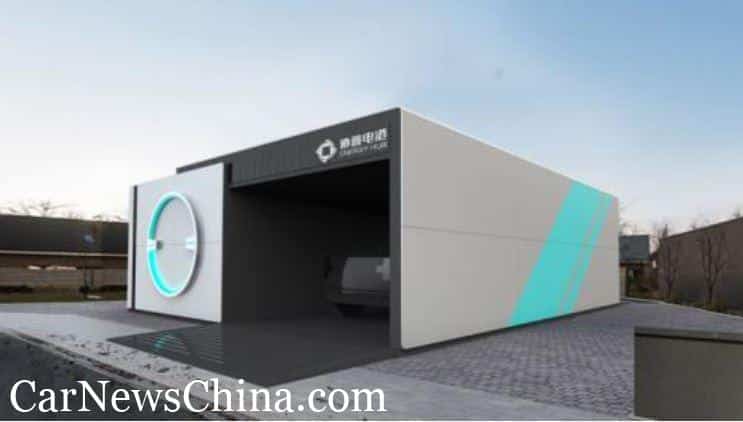 Timeline
In 2018, Dongfeng Motor Corporation announced solid-state battery technology as an essential player in its strategic business plan. Then in July 2019, Dongfeng Motor Corporation and Ganfeng Lithium Battery began their collaboration to develop the first-generation solid-state battery system. In June 2020, the vehicles equipped with the first-generation solid-state battery system rolled off the production line. In June 2021, Dongfeng and Ganfeng signed a strategic operation cooperation agreement for a more advanced solid-state battery demonstration.
Solid-State Batteries Sum Up
They have lower power density and high energy density than the lithium-ion batteries commonly used today. Due to this, solid-state batteries are an emerging option for the next-generation batteries for electric vehicles, making them low cost, high performance, long life cycle, and high safety efficiency that can operate under a wide variety of temperature ranges.
Dongfeng E70
Dongfeng Fengshen E70 EV launched on the Chinese car market in 2017. Fengshen (Aeolus) is a brand name under Dongfeng Motor. The Fengshen E70 is an electric sedan based on the petrol-powered Fengshen A60. It is powered by an electric motor with 125 hp and 262 Nm. Dongfeng claims a 0-50 km/h acceleration of 4.3 seconds and a range of 351 kilometers.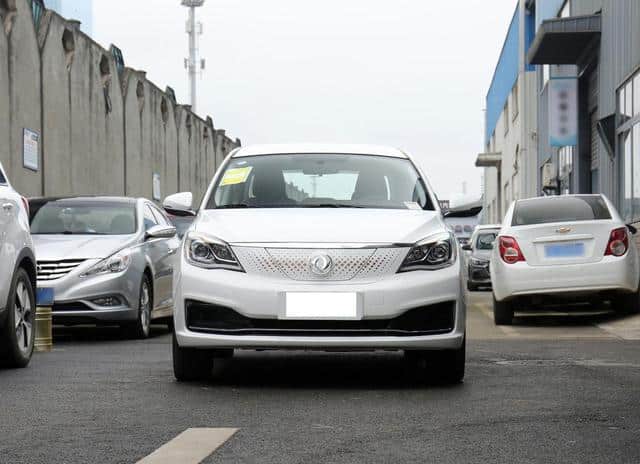 The Fengshen E70 was developed in close cooperation with PSA, the owner of Peugeot and Citroen. Dongfeng is the largest single shareholder of PSA. Companies also have the Dongfeng-PSA joint venture, making Citroen and Peugeot cars for the Chinese market. The E70 thus is a Chinese-French electric car. The 50 demonstration solid-state swappable battery cars are expected to serve for ride-hailing.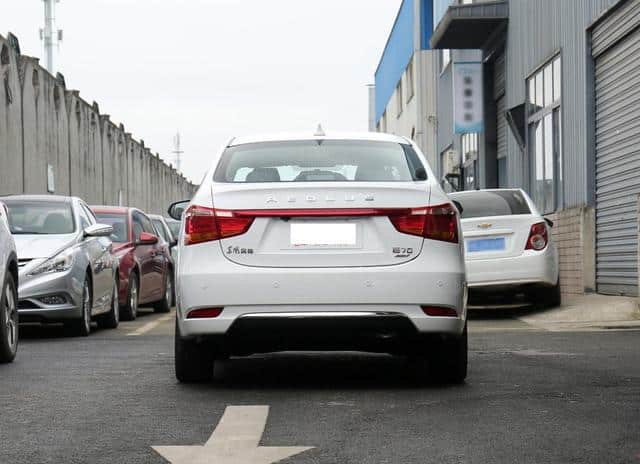 Let's cross our fingers to Dongfeng. As Elon Musk says – prototypes are easy; mass production is hard. We will keep an eye on this.
Source: Autohome, Sohu, Dongfeng-Fengsheng
Edit: We added to the story information about semi-solid batteries