This is the new Geometry Thunder Tiger. It is a new electric crossover with somewhat hip design, most notable at the front with split headlights and a fuzzy bumper. However, just like all Geometry cars, the Thunder Tiger is not entirely new.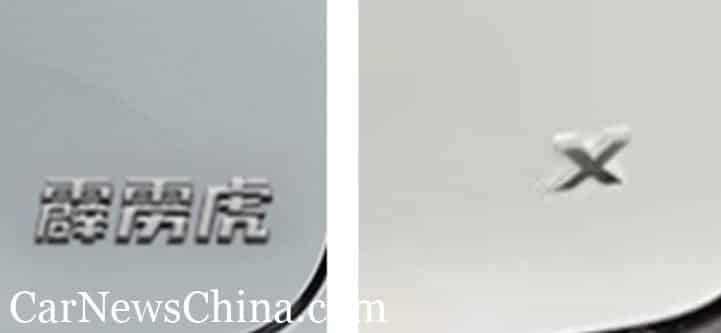 But let's get the name situation out of the way first. On the photos, published by China's Ministry of Industry and Information Technology (MIIT), we see two names. On the left: 霹雳虎, Pili Hu, or Thunder Tiger. On the right: X. Geometry's other cars are called A, C, and EX3 Kung Fu Cow. So I think they will go for a combination of the two, like X Thunder Tiger. Geely, the owner of the Geometry brand, is well known for playing games with names, like changing them at the last moment and such other fun. So let's wait and see what the real name is going to be.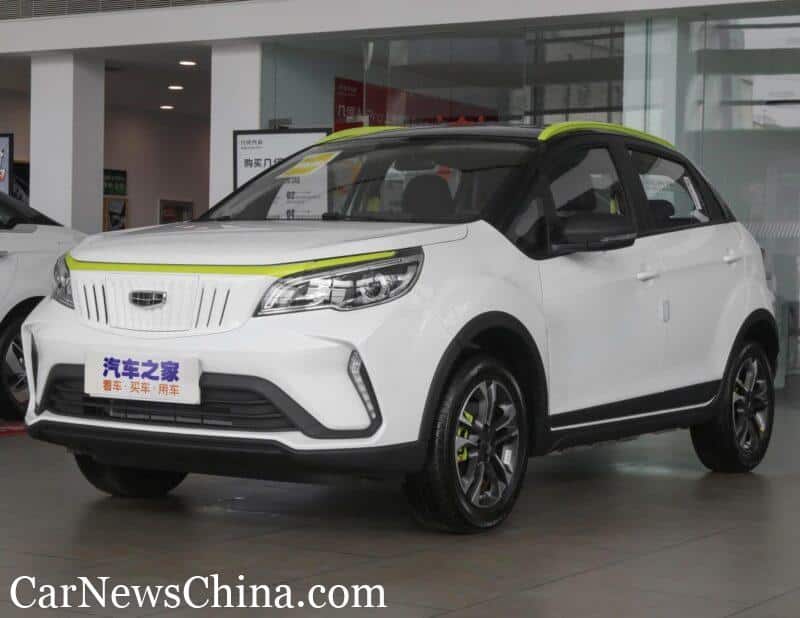 The Thunder Tiger is based on another Geometry car; the earlier mentioned Geometry EX3 Kung Fu Cow. Both cars share the same platform, hard points, and dimensions. The EX3 is powered by a 95 hp electric motor and it has a 322 kilometer NEDC range. It sells for just 58.800 yuan ($9,250). The Geometry EX3 Kung Fu Cow in turn, is based on the…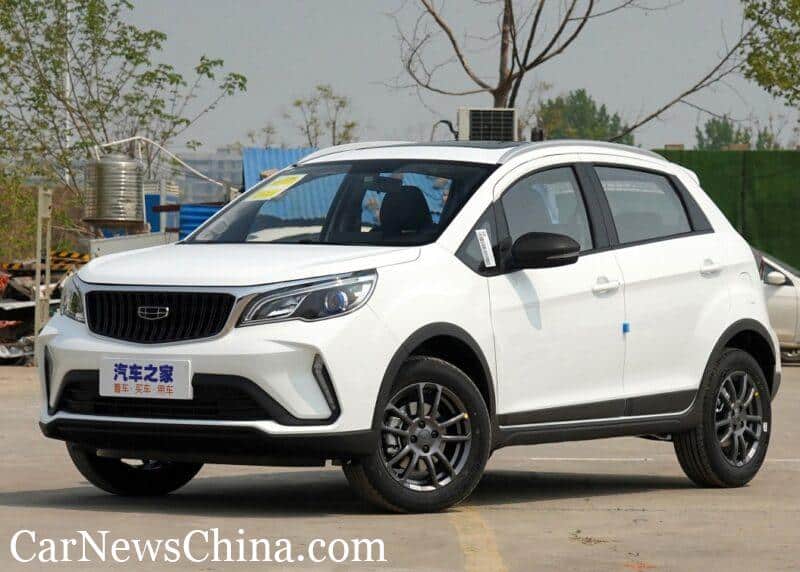 … petrol powered Geely Vision X3. It is powered by a 109 hp 1.5 and sells for 49.900 yuan ($7,870). Size:
Geometry Thunder Tiger: 4006/1765/1550, 2485.
Geometry EX3 Kung Fu Cow: 4005/1760/1575, 2480.
Geely Vision X3: 4005/1760/1575, 2480.
Chinese car makers are all experts in endlessly recycling older models, and Geely is no exception. Every Geometry is based on an older petrol-powered Geely. And even the Geely Vision X3 is again based on an older car. But that's too much for this story…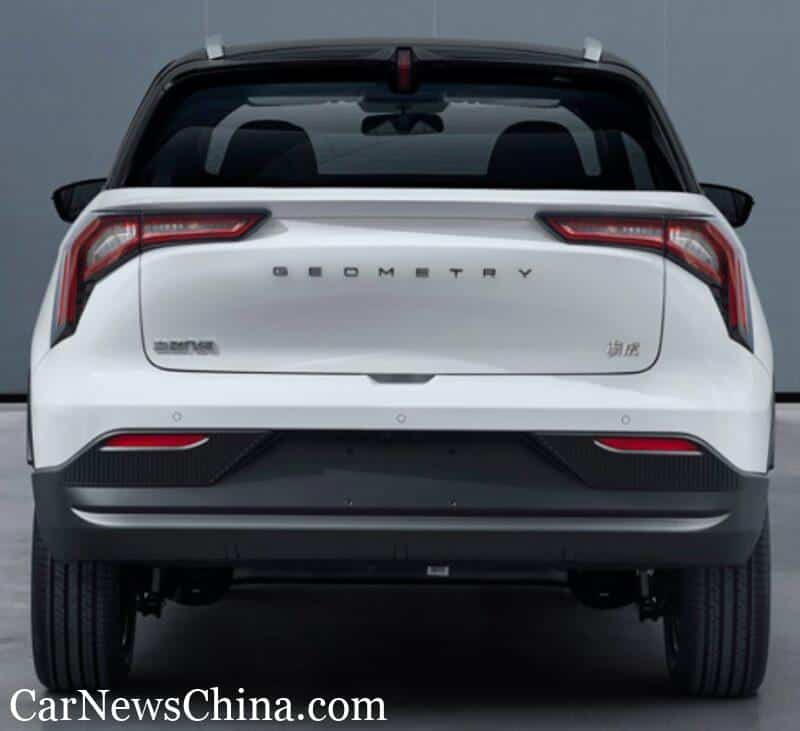 The rear isn't as wild as the front. Badges: on the left 吉利几何,Jili Jihe, Geely Geometry. On the right, annoyingly, 雳虎, lihu, the Thunder Tiger name but without the first character. Lihu alone has no real meaning so perhaps the character fell off, or someone blurred it out. There is no X in sight.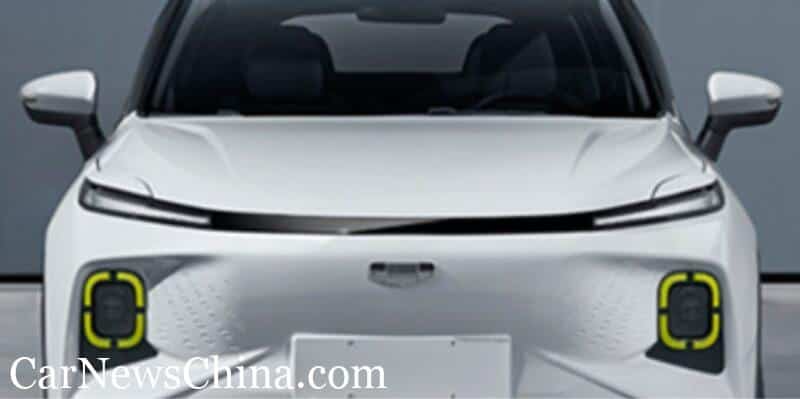 The Geometry Thunder Tiger is powered by a single electric motor with only 81 hp, less horses than the EX3 Kung Fu Cow. Geometry claims a top speed of 121 km/h. The Tiger may Thunder, but it sure ain't running.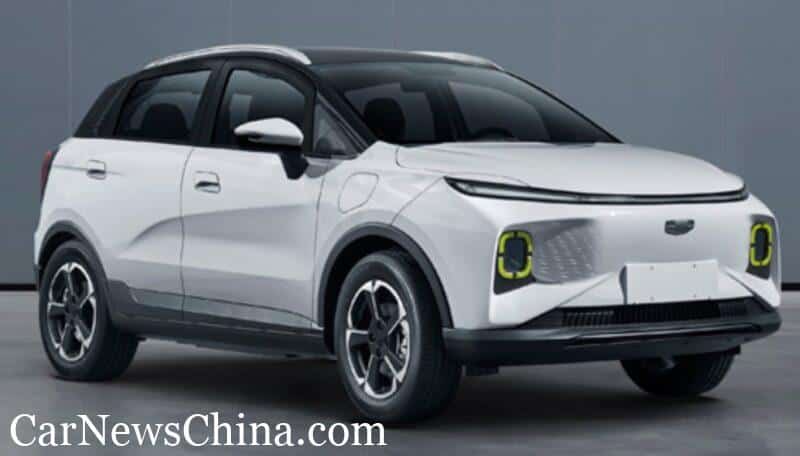 The Geometry Thunder Tiger will have its public debut on the Beijing Auto Show next month and will hit the Chinese car market soon thereafter. We will update when we get more information of the naming situation and other specifications.