Wuling has applied for patent on a new electric car, code named the Wuling E230. The E230 will be positioned above the wildly successful Wuling Hongguang Mini EV. The Wuling E230 will launch on the Chinese car market in the fourth quarter of this year.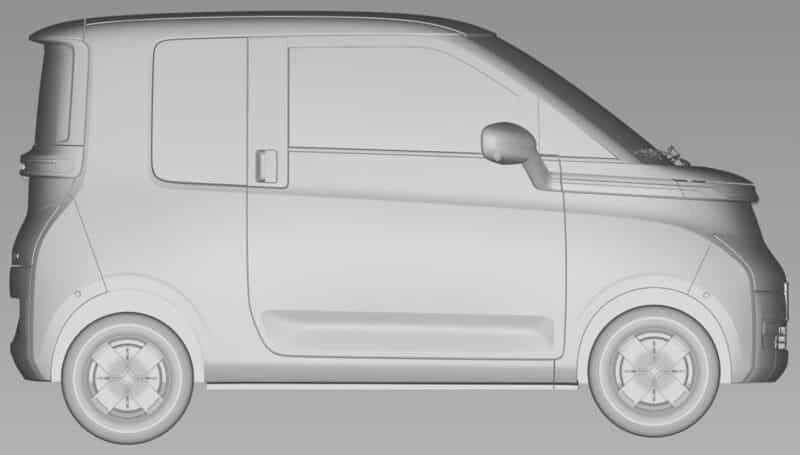 Overall design of the Wuling E230 may look similar to the Mini EV, especially the proportions, but it is really a larger and very different vehicle. It is longer, wider, and taller than the Mini EV. It also has a notable large rear window and an even more notable shaped rear-side window. The rear-side window is much lower than the door window, and the door handle sits at the crossing point between the two. The mirror stalk is located low on the door, on a line that runs all the way to the front light units.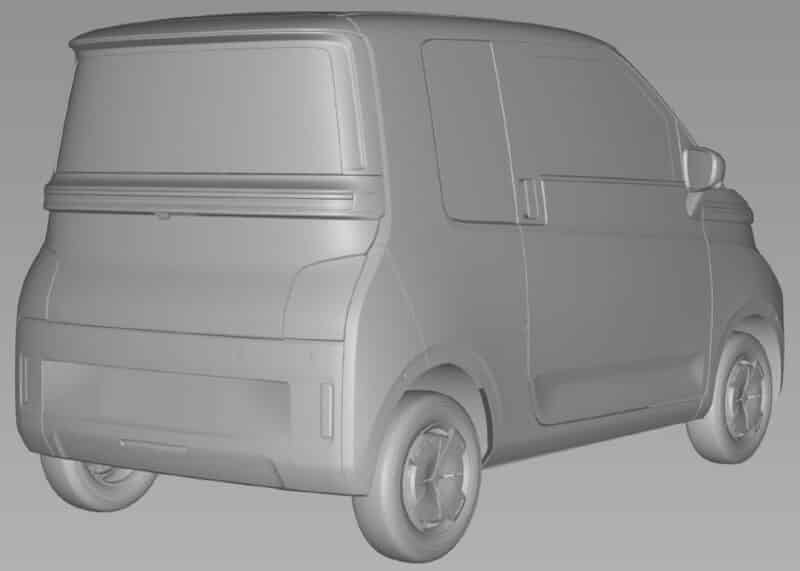 The Wuling E230 will come in two versions: a long-wheelbase four-seat version and a short-wheelbase two-seat version. Both have a 3-door body. The vehicle with the large side window is the four-seater, and …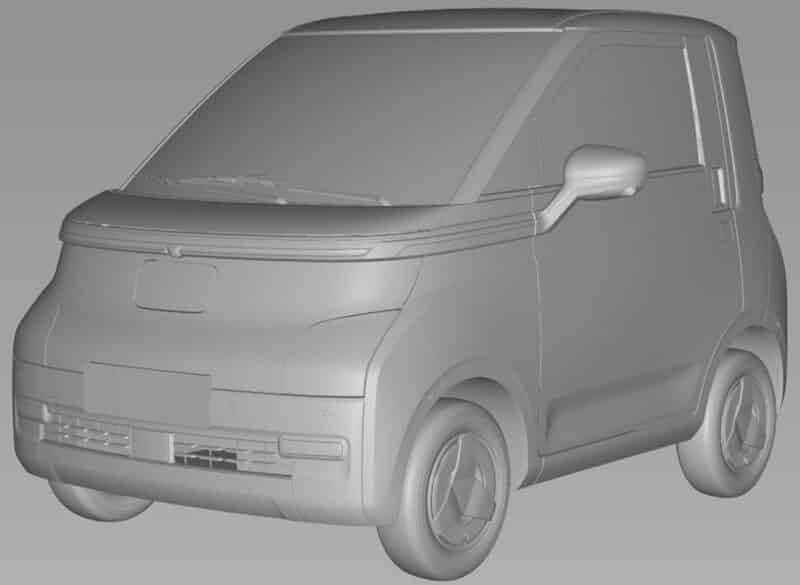 … this is the two-seat version. It is exactly the same until the B-pillar, but clearly shorter and without that side window.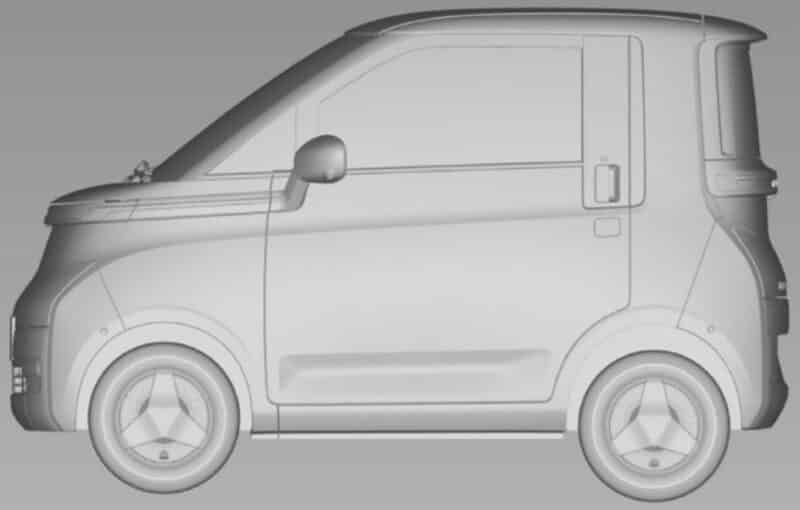 Two seat version.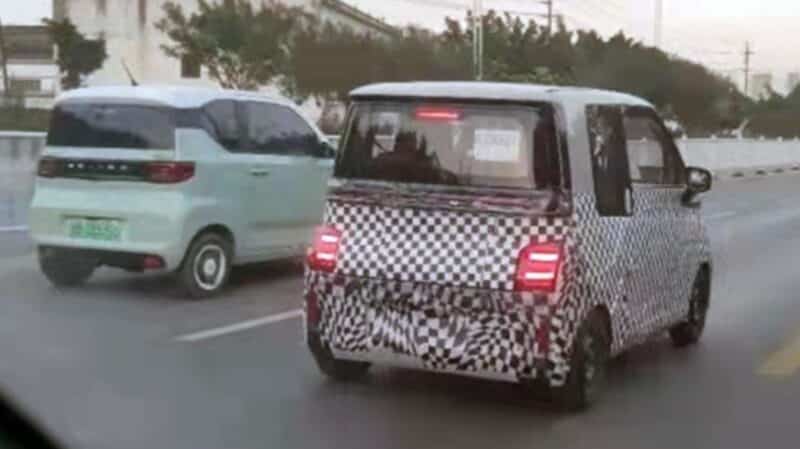 A photo showing a Wuling E230 four-seat version test car riding next to a Wuling Hongguang Mini EV. The differences in size and design are clearly visible, especially the larger windows and the positioning of the rear lights. It seems the passengers in the back of the E230 will have a great view to the outside.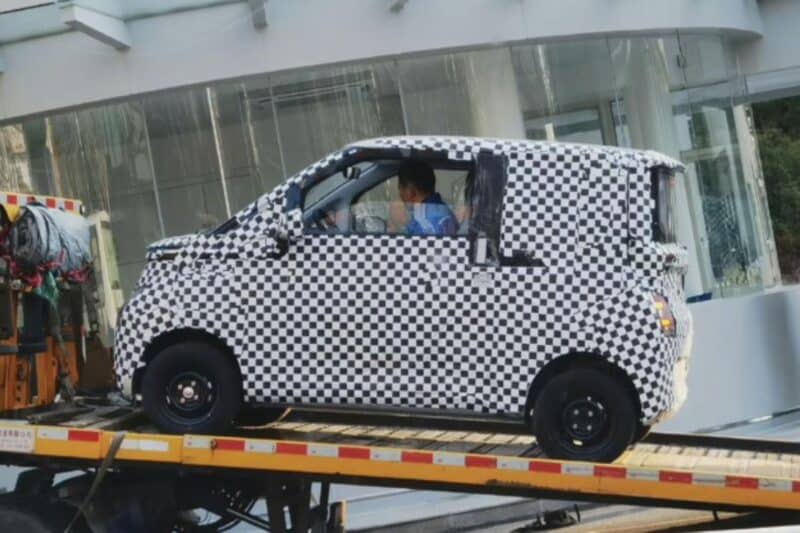 Another test car driving off a flatbed truck, giving a glimpse of the interior.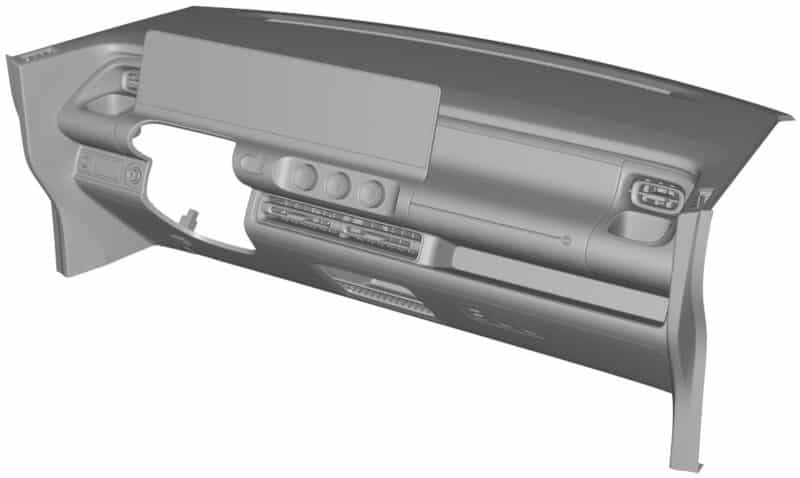 Happily, we have patent images of the dashboard too. It also comes in two kinds. a high-spec version with a twin-screen and a standard-spec version with a single screen. There are physical buttons and switches for the air conditioning system, and the air vents are housed in stand-alone units, unlike in the Mini EV, where they are integrated in the dashboard.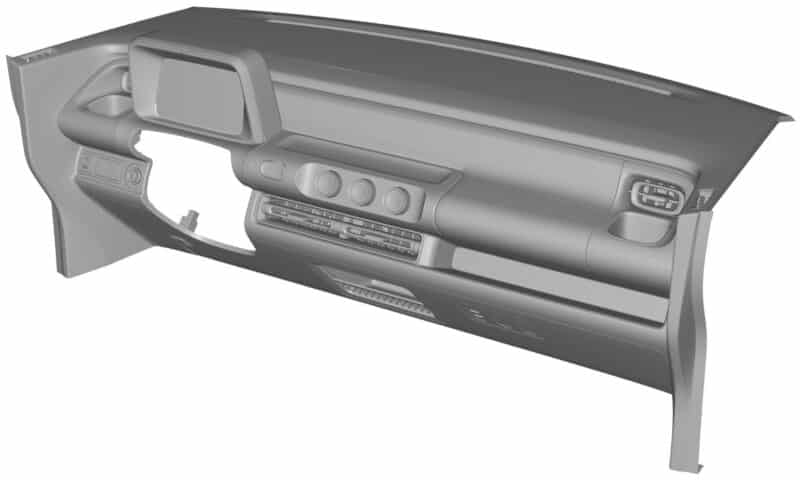 What will power the Wuling E230 is yet unknown but Wuling has plenty electric powertrains to choose from, ranging from 25 hp to over a 45. As the E230 is quite a bit bigger than the Mini EV, we expect it gets at least 40 horses.