Information about the debut of Xiaomi's first concept car in Q3 this year has blown a lot of media. Chinese news agency Shouji Zhongguo (Mobile Phone China, CNMO) shared that Luo Baojun, general manager of Xiaomi's Beijing-Tianjin branch, stated the first car from this company will debut in Q3 this year and will blow everyone's mind. But in a few minutes, they deleted this post. Anyway, it has already become viral, a lot of Chinese and international media wrote about it.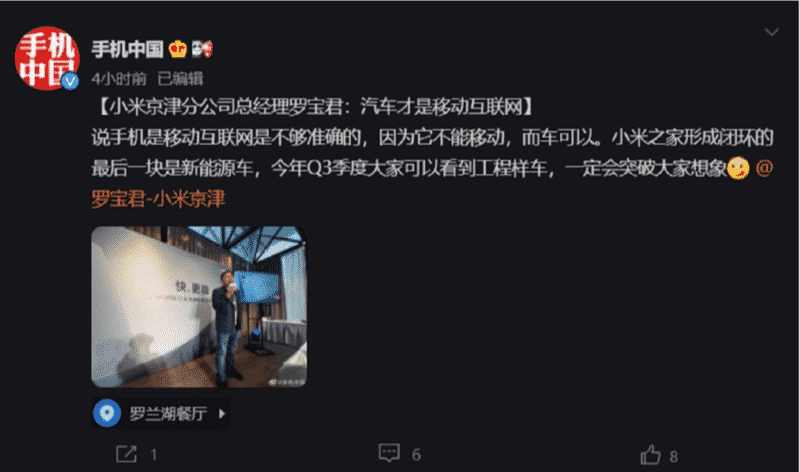 Shouji Zhongguo was the only source of this information; other Chinese media reporting about Q3 debut just quoted the deleted post. Shouji Zhongguo didn't clarify at which event they got the Mr. Baojun's alleged announcement and didn't respond to our requests for comment. Xiaomi nor Mr. Baojun officially didn't announce the new EV debut in Q3. It all seems Shouji Zhongguo just made a mistake, but it went viral before they deleted the post.
Xiaomi Auto story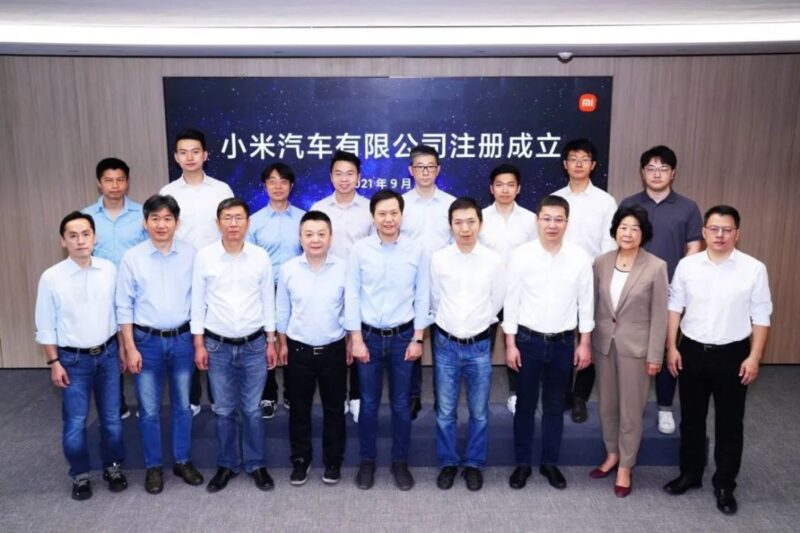 Speaking about Xiaomi, its first official step in the automotive world was made on 1 September 2021, when Xiaomi Automobile Co., Ltd was officially established. Later, this company acquired an autonomous driving technology startup called Deepmotion. In October 2021, Xiaomi hosted an investor conference in China. During this conference, the founder of Xiaomi Lei Jun said that their first car will start its mass production in 2024 H1. This model's price will be between 100,000 and 300,000 RMB (15,730–47,200 USD).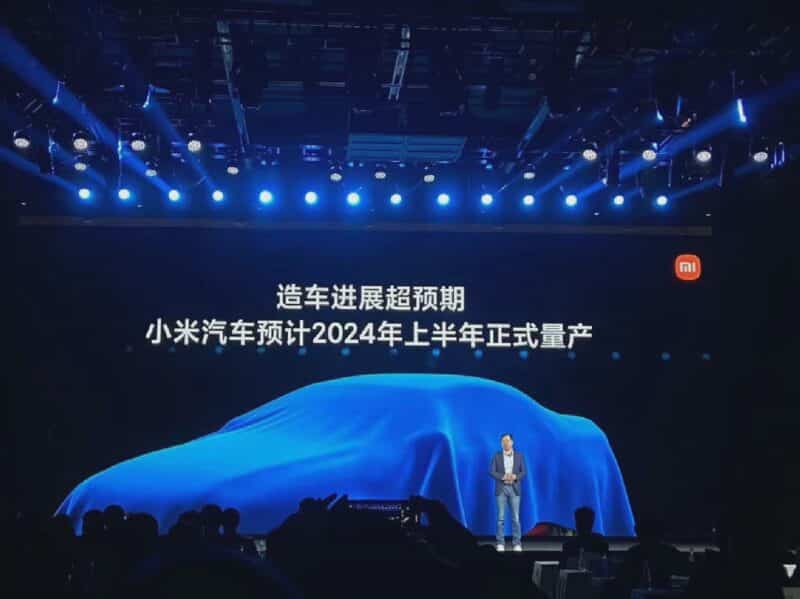 Xiaomi cars will be assembled in Beijing. It was proved on November 27, 2021, when Xiaomi Technology and Beijing Economic and Technological Development Zone Management signed the "Cooperation Agreement. " This document announced that Xiaomi Auto will be in the Beijing Economic and Technological Development Zone (Yizhuang). Xiaomi doesn't build its factory here. Instead, it acquired Borgward's plant in Beijing. The current production capacity of this factory reaches 180,000 units. There are rumors that Xiaomi will build its factory in Wuhan, somewhere near XPeng's plant.
In January 2022, the Beijing Municipal Government listed "promoting the start of Xiaomi's car construction" as a critical task in 2022. It proves that Xiaomi is busy working on its first vehicle. Images from the investor conference showed that the first Xiaomi car would be a sedan. Interestingly, Xiaomi fans don't just sit and wait for the first car to be revealed. They also share their ideas.
Xiaomi fan car
Last year, Weibo user 导演小Li made his renders of a Xiaomi car. He shared his vision for this vehicle. According to Li, it should be a four-door sedan with a very aerodynamic body shape, a range of 650-800 km, 0-100 km/h acceleration time in 4.5-2.9 seconds, and a price of 149,900-299,900 RMB (23,580-47,180 USD). It sounds like a sweet fantasy, and it is a fan's dream. So now Xiaomi has a detailed vision of a car people are waiting for from them. Will Xiaomi's car be as good as fans are expecting? We'll see closer to 2024.
Source: Shouji Zhongguo (CNMO), Shouji Zhongguo Weibo, 导演小Li Weibo