On March 29, Chery released the official images of the Tiggo 8 Pro Kunpeng e+. It's a 7-seater SUV, a plug-in hybrid version of the Tiggo 8 Pro. The cars in the official images are photoshopped against a Star Wars kind of background. Compared with the Tiggo 8 and Tiggo 8 Plus, the Tiggo 8 Pro is sportier and aimed at a younger audience. The Tiggo 8 Pro Kunpeng e+ is expected to launch in May this year.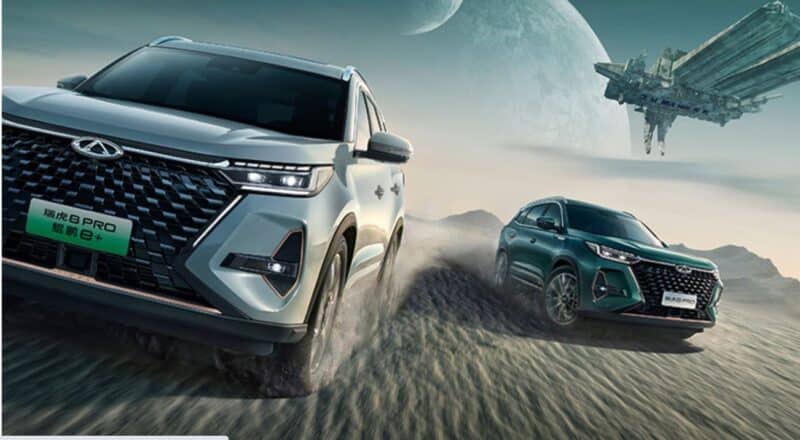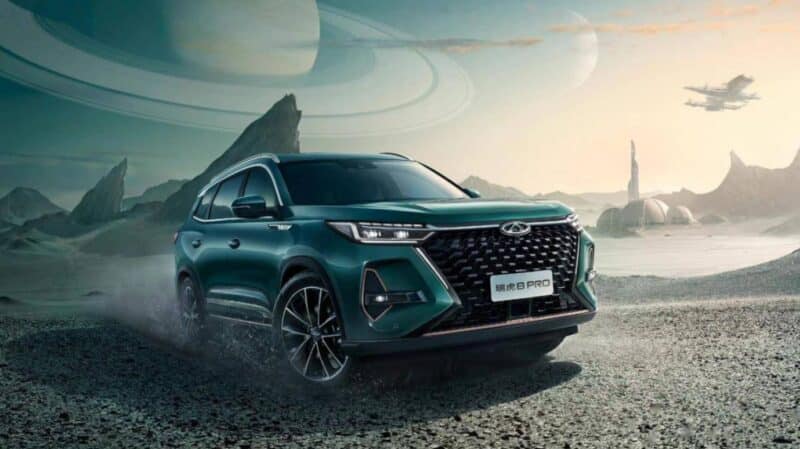 The front face comes with an X-shaped air intake grille. The sharp headlights connected to the chrome trim strip enhance the visual width of the vehicle. The Tiggo 8 Pro Kunpeng e+ has a size of 4745/1860/1745mm, with a wheelbase of 2710mm.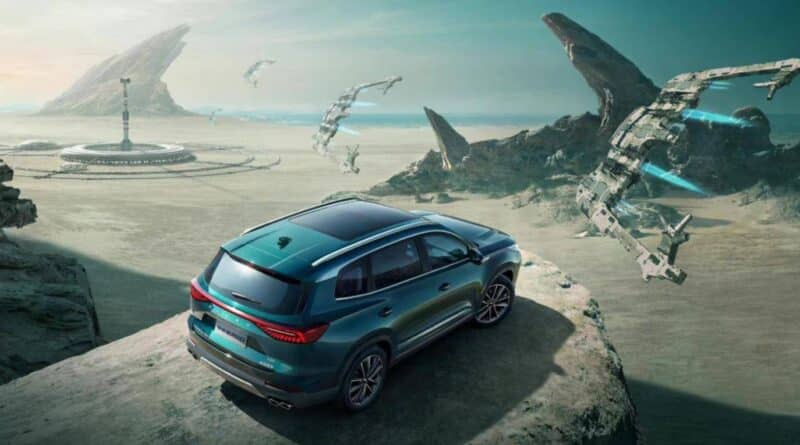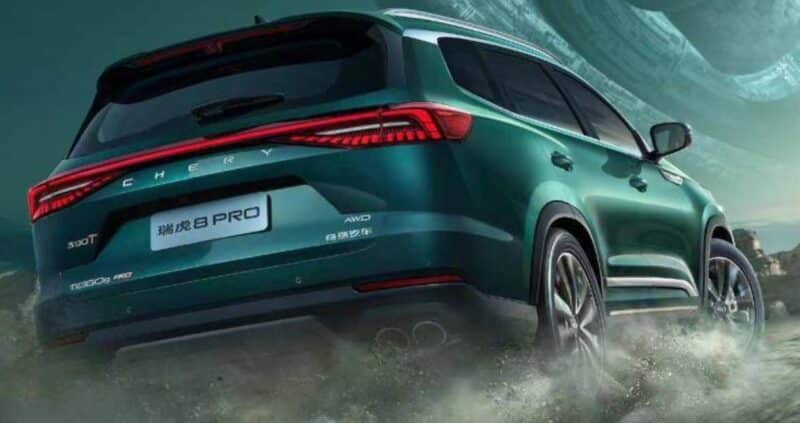 The exhaust pipes on both sides of the rear further enhance the sportiness.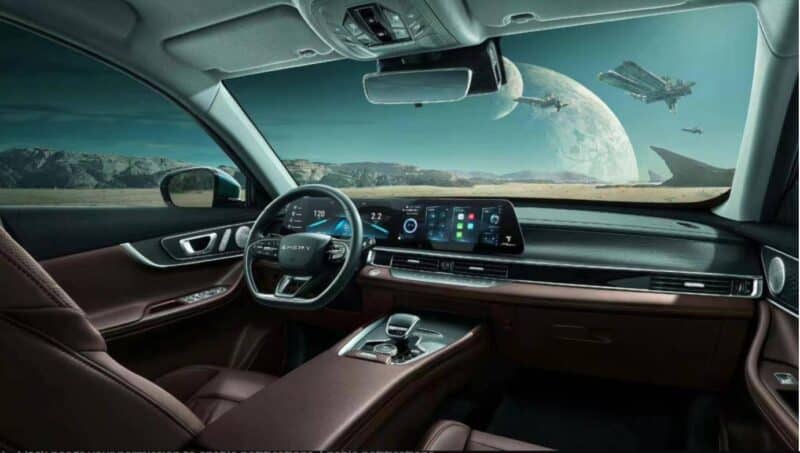 The interior adopts a 24.6-inch dual-screen layout. The Tiggo 8 Pro Kunpeng e+ comes standard with SONY's 10-speaker surround sound system, ambient lights, and Chery's W-HUD head-up display functions that include vehicle speed, dynamic Advanced Driver Assistance Systems, navigation, and telephone information.
Power
The Tiggo Pro 8 Kungpeng e+ is powered by the Kunpeng DHT hybrid system consisting of a 1.5 turbocharged petrol engine and two electric motors, one at the front and one at the rear. The Kunpeng DHT hybrid system can achieve 3 gears, 9 modes, and 11 speeds. The fuel consumption is as low as 1L/100km. It has a range of 100km running on a pure electric battery with a 19.27kWh battery pack. The Tiggo Pro 8 Kungpeng e+ comes standard with an AWD four-wheel drive system from Chery and ZF.
The '9 modes' refers to the nine driving modes, including single-motor pure electric, dual-motor pure electric, direct engine drive, parallel drive, parking charging, and driving charging. The 9 driving modes can be switched to adapt to different road conditions and scenarios. For example, the system will automatically charge while driving under congested conditions.
The '11 speeds' refer to the 11 driving road conditions, including starting, medium and low speed, overpass road, overtaking, red light, congestion, highway, long-distance travel, mountain road, high-speed steering, and ice/snow/mud/gravel.