BYD, the largest electric vehicle manufacturer in China, has announced it stopped making vehicles that rely purely on a combustion engine in March and will now only produce full battery electric vehicles and plug-in hybrids.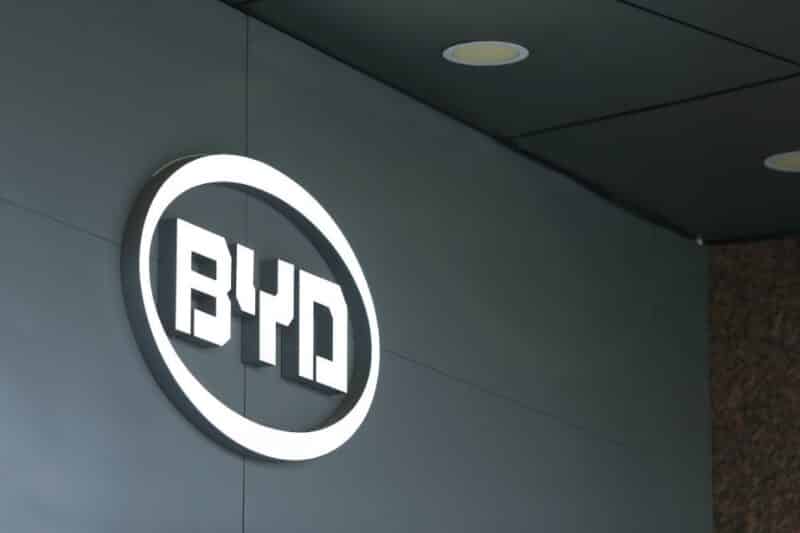 The news comes alongside the company's announcement that March deliveries set a new record with over 100,000 units sold, all electrified models. Of those, 53,664 were BEVs and a further 50,674 were PHEVs.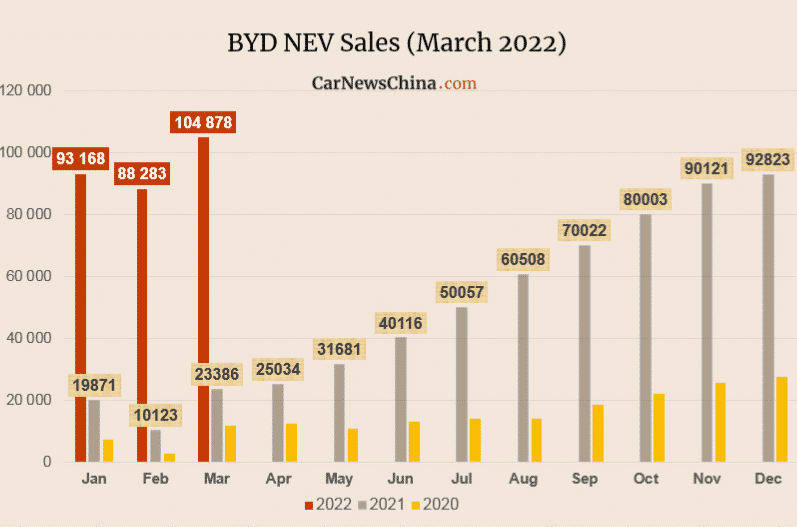 "By doing this, BYD has become the first automotive manufacturer in the world to stop the production of fuel combusting vehicles", the brand posted on their Twitter channel.
This time last year BYD was celebrating NEV sales of just 24,218 units, but in June it was reported that BYD had stopped all planning on future ICE vehicles. A more than fourfold increase in electrified vehicle sales since then appears to have given them confidence to take this decisive action.
BYD is part of a six-strong group of carmakers who signed up to a campaign to phase out combustion engine vehicles by 2040, the others being Ford, General Motors, Jaguar Land Rover, Mercedes-Benz, and Volvo.
By continuing to produce PHEVs, BYD will still make use of small, efficient combustion engines, however with BEV sales currently making up more than 50% of total sales, it seems only a matter of time before all sales end up being totally emission-free.
Owners of combustion-engined BYDs will remain well served with production and supply of relevant parts and components, as well as after sales services, continuing for the full lifecycle of those vehicles.
The move supports the Chinese government's pledge to see carbon emissions in the country peak by 2030 and coincides with unprecedented demand for electrified vehicles in China. Last year, NEV sales rose by 158% in China and topped 3.52 million units.
BYD's strong start to 2022 has already led the brand to upgrade their annual forecast from 1.2 to 1.5 million units, potentially reaching 2 million if supply issues can be overcome.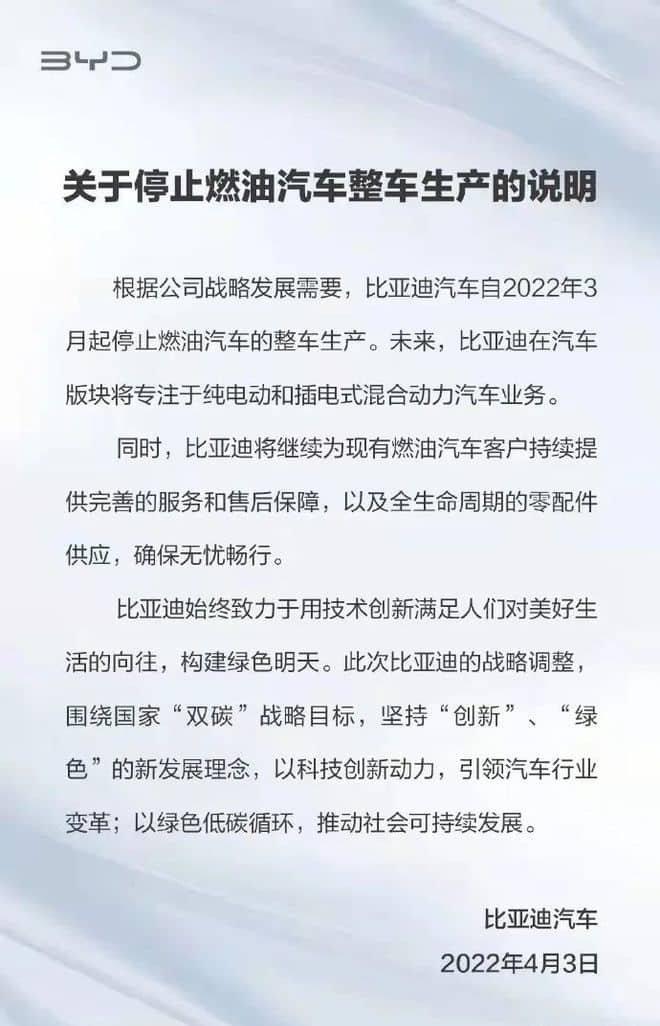 Source: BYD WeChat