Changan is about to launch a new NEV brand called Shenlan (深蓝, Dark Blue) tomorrow, April 13. Its first car is going to be the C385 electric sedan. Changan Automobile has registered trademark names like Shenlan Automobile, Shenlan Zhizao, etc. So Shenlan will become one more brand under Changan.
Shenlan Brief Review
We don't know too much about Shenlan yet. Changan applied for the Shenlan trademark at the beginning of 2022, on January 25. There also are Shenlan Technology, Shenlan New Energy, Shenlan Intelligent, and other trademarks related to Shenlan.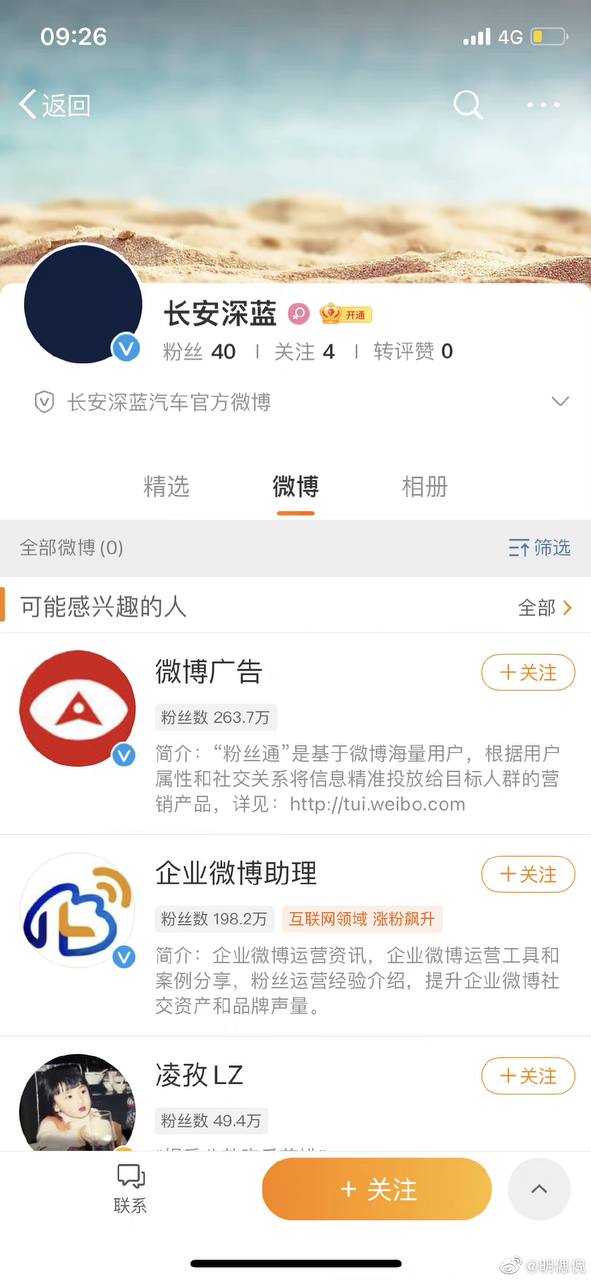 Moreover, Changan Shenlan has already created a verified Weibo social media profile. It is verified as "Changan Shenlan Auto Official Weibo". Its current profile photo is clearly temporary. Right now, it is just a bold dark blue gradient.
We have managed to find several variants of the Shenlan logo. They all are triangle-shaped and remind the Changan emblem.
The First Changan Shenlan Vehicle
As we have mentioned earlier, we've found Shenlan emblem variants. One of them was spotted on the C385 sedan's rims. Now let's get acquainted with this electric sedan.
(Changan) Shenlan C385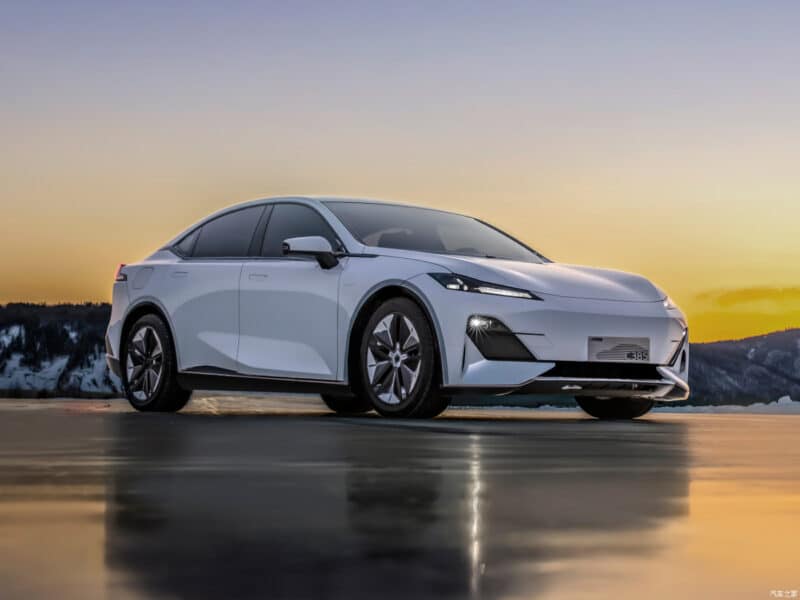 The C385 is based on Changan's EPA1 NEV platform, designed for C-class vehicles. Moreover, the new sedan sits on the CHN smart platform, jointly developed by Changan, Huawei, and CATL. Dimensions of the C385 are 4800/1880/1480 mm with a wheelbase of 2880 mm. So it is 106 mm longer than Tesla Model 3, but its wheelbase is only 5 mm longer.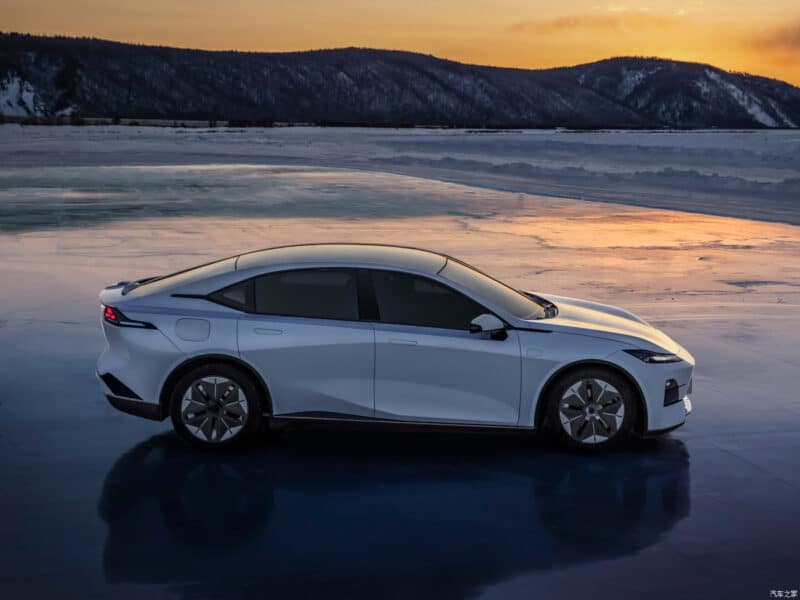 According to Chinese media, the C385 will have both pure electric and range extender versions. The EV will be able to run up to 550-600 km. As for the REV, its range is around 1,200 km. As for zero-to-hundred acceleration, the C385 EV will speed up in 4.5 seconds, and the C385 REV will do the same in 5.9 seconds.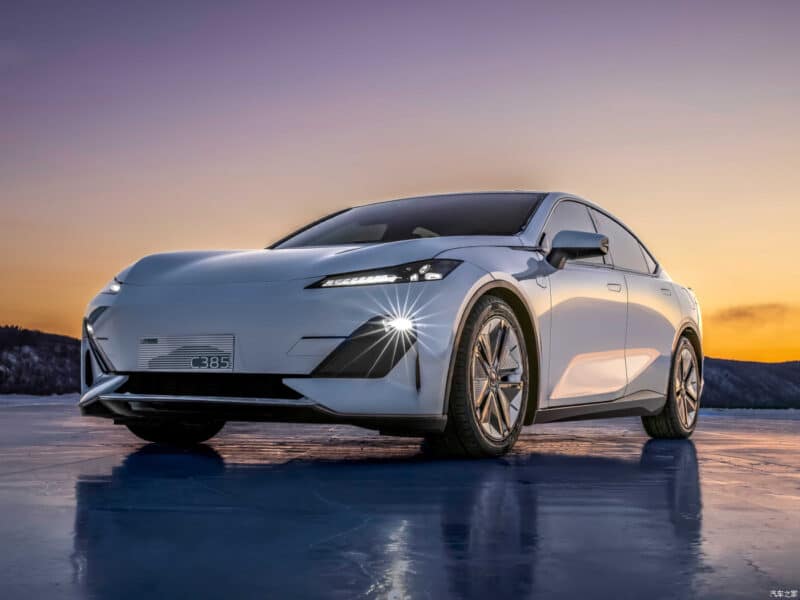 Another exciting feature of the C385 is an Automatic Park Assistant (APA), which allows the car to find, enter a parking lot, and park autonomously. An electric, high-frequency pulse heating system also provides for a 40-70km gain in range by rapidly warming the battery.
The C385 should hit the Chinese Market in June 2022. With the Shenlan launch, we expect to know a bit more about a new brand and a new vehicle tomorrow. So stay tuned to CarNewsChina to find out more.