BAIC's Beijing brand is expected to launch a new SUV, the Mofang, in June this year with a price range of 110,000 to 150,000 RMB (16,900 to 23,000 USD). It is the world's first fossil-fuel powered SUV model with Huawei's HarmonyOS smart cockpit system, a distributed operating system that can run on multiple devices. The Mofang was first unveiled at the 2021 Guangzhou Auto Show with the code name "C52X". Then its official name, "Mofang", meaning "Rubic's Cube" in Chinese, was later confirmed by public voting.
The Beijing brand was established in October 2019 under the BAIC Group. According to BAIC Group, the Beijing brand will be its most crucial passenger car platform. It will be used for conventional internal combustion engine vehicles as well as new energy vehicles.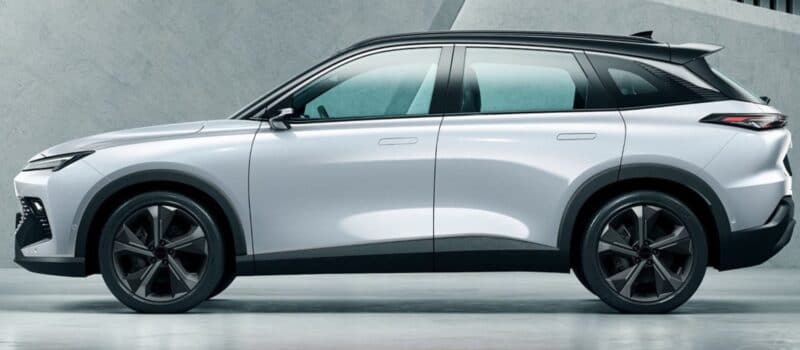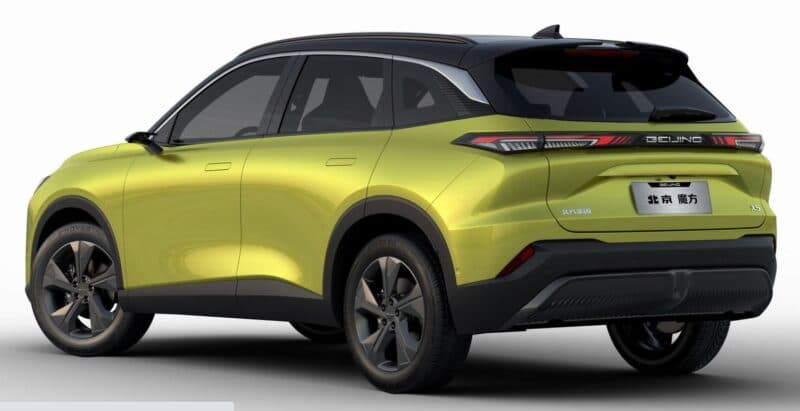 The overall shape of the Mofang is quite futuristic. The front face comes with a large blackened honeycomb mesh grille, blackened lower surrounds, and sharp LED headlights. The side of the car adopts the design of hidden doorknobs and black rims. The exhaust pipes on both sides of the rear further enhance the sportiness. The size of the Mofang is 4620/1886/1680mm, with a wheelbase of 2735mm.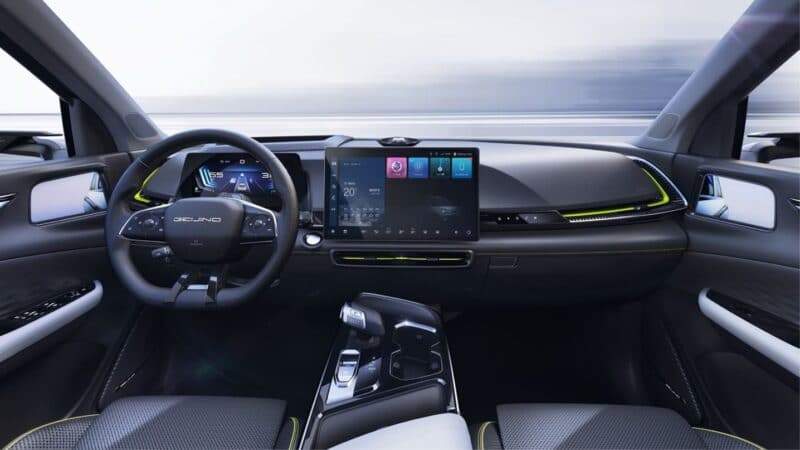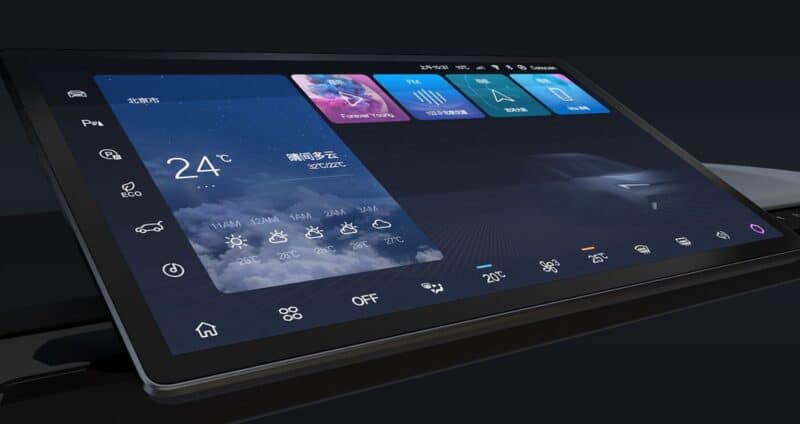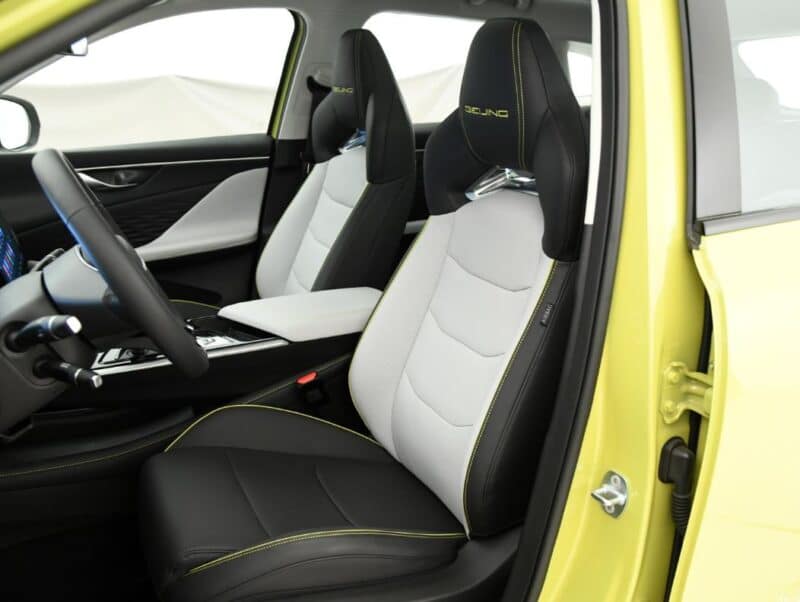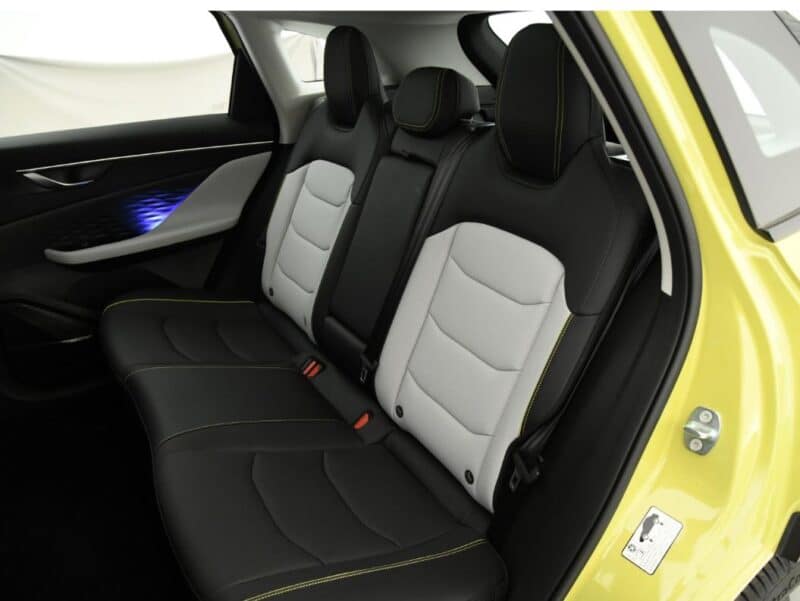 In addition to Huawei's HarmonyOS smart cockpit system, the interior also comes with a full LCD instrument panel, a large central control screen, and a 60-inch AR HUD with an 854×420 resolution. HarmonyOS enables Huawei devices, smartphones, tablets, and smartwatches to work with the vehicle seamlessly. Xiaoyi, the in-car voice assistant powered by Huawei's in-house cloud infrastructure, can recognize voice commands from passengers and control all features in the car.
Additionally, the interior is equipped with a Kirin 990A chip with a computing power of 3.5 TOPs (Tera Operations per Second), the four-core Taishan V120 Lite, Cortex-a55 CPU, Mali-G76 GPU, and 5G connectivity.
Power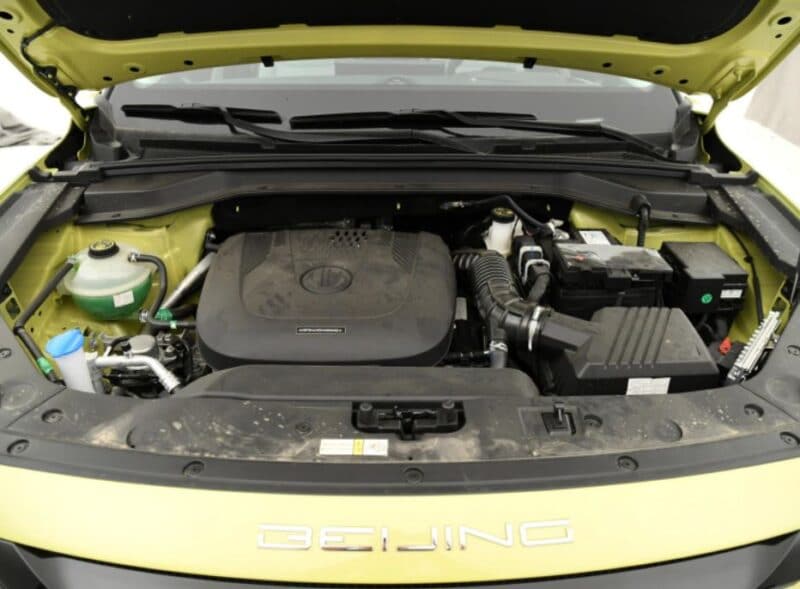 The Mofang is powered by the BAIC Magic Core 1.5T Engine with a maximum power of 138kW, peak torque of 305Nm, and thermal efficiency of 39.2%.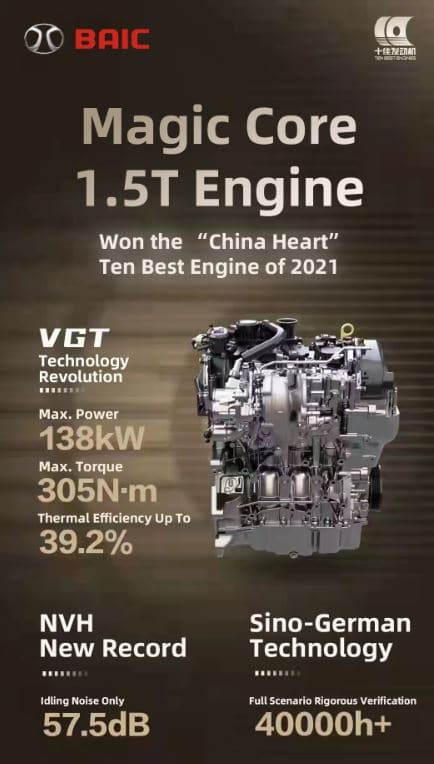 The BAIC Magic Core 1.5T Engine was developed to collaborate between BAIC's domestic R&D team and overseas team Meta (located in Aachen, Germany). The Engine was tested for over 40,000 hours according to German examination standards. Lastly, it won the 16th "China Heart" Ten Best Engine Award. The competition judging panel consists of industry experts and scholars in automotive engineering.
Source: BAIC, AutoHome, Sina, Tom, BeijingAuto