China's Hongqi brand showed off its LS7 SUV at the Guangdong-Hong-Kong-Macao Greater Bay Area Auto Show – which is a terrible name, so we simply call it the Shenzhen Auto Show because that's where the show is held. The Hongqi LS7 is named differently from Hongqi's current SUV models that are prefixed with "HS". The Hongqi LS7 is the first SUV model of the Hongqi L-Series, which is a line of exclusive top-end cars. The Hongqi brand is owned by First Auto Works (FAW).
Earlier on April 24, the Hongqi LS7 pre-sale had already started with a base price of about 1.5 million RMB (236,000 USD). The Hongqi LS7 is mainly aimed at China's super-rich who prefer a high-end local brand over yet another German SUV. Ornate and over-the-top luxury and design are typically popular among Chinese entrepreneurs, and the Hongqi LS7 packs an overdose of that.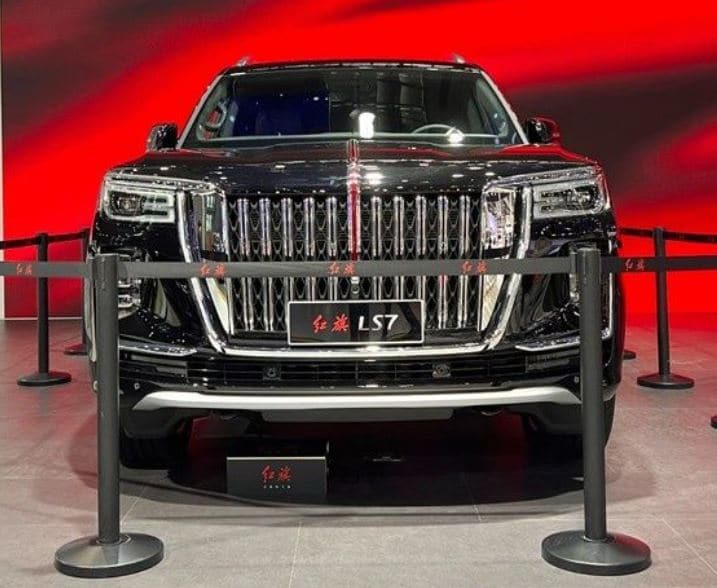 The front face looks luxurious with a large-mouth air intake grille, LED lights on the edge, and chrome trim strips & silver decorations on both sides.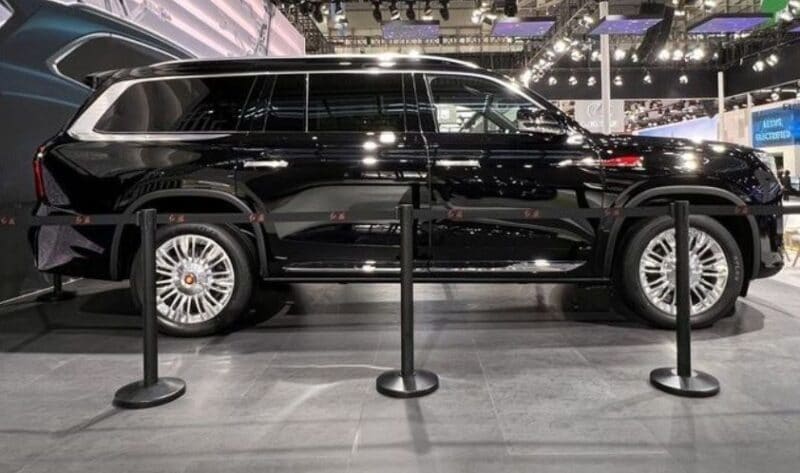 The LS7 is not only the largest mass-produced model of the Hongqi brand, but also one of the largest SUVs in the world with a body size of 5695/2095/1985mm, and a wheelbase of 3309mm!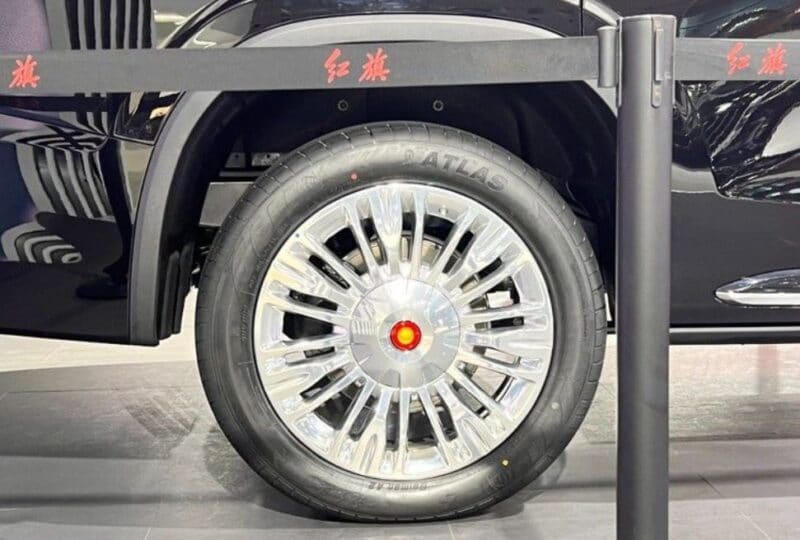 The wheels have Hongqi's old Golden Sunflower logo in the center, which only exists on Hongqi's high-end L-Series. This logo was used on the earliest CA770 limousines, so it has a long tradition!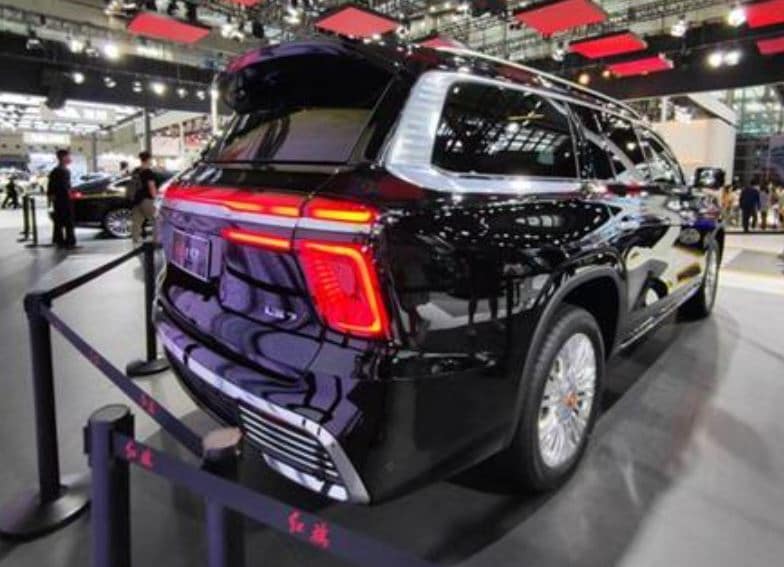 A chrome trim strip runs through the rear of the car. The rear window glass can also be opened independently.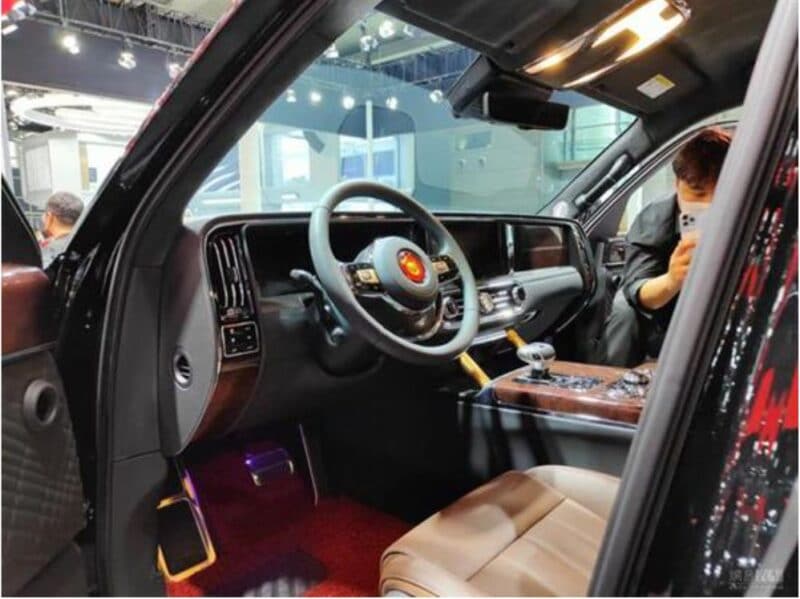 The interior comes with a shipload of mahogany wood, beige leather, and gold-colored trim. There is another Golden Sunflower logo in the center of the steering wheel. The interior has a traditional screen set-up with separate screens for the instrument panel and infotainment.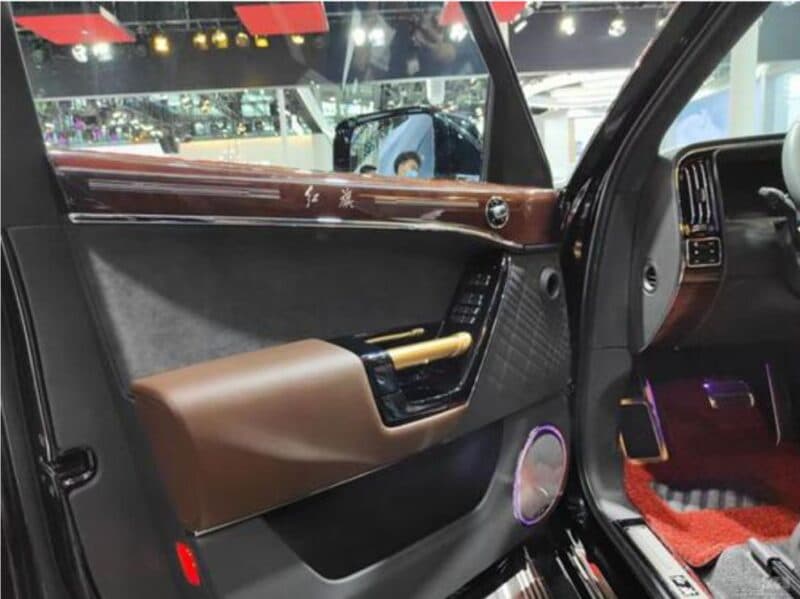 The Hongqi name is engraved on the panels atop the doors. The rear cabin has two captain seats in which the seat angle, leg rest, headrest, seat ventilation, heating, and massage can be adjusted electronically. There are two individual screens in the rear, passengers can work or watch on their own screens.
Power
The Hongqi LS7 is a four-wheel drive powered by a 4.0-liter turbocharged V8 engine matched with an 8-speed automatic transmission from ZF. The V8 engine was developed in-house at FAW. Most earlier high-end Hongqi cars had engines sourced from other automakers. The maximum power is 360 horsepower and the peak torque is 550 Nm. Hongqi claims a 200 km/h top speed for the LS7.