On the 10th of June, NIO representatives met with the Lu'an Municipal People's Government in a signing ceremony. The agreement was for the joint construction and management of a supporting base for electric vehicle parts in the Lu'an Economic and Technological Development Zone in Anhui. The base will focus on aluminum recycling, wheel manufacturing, aluminum die-casting, aluminum material smelting, and the dismantling of vehicles.
William Li (founder and Chairman of NIO) was present at the ceremony, along with the secretary of the Lu'an Municipal Party Committee and other city leaders.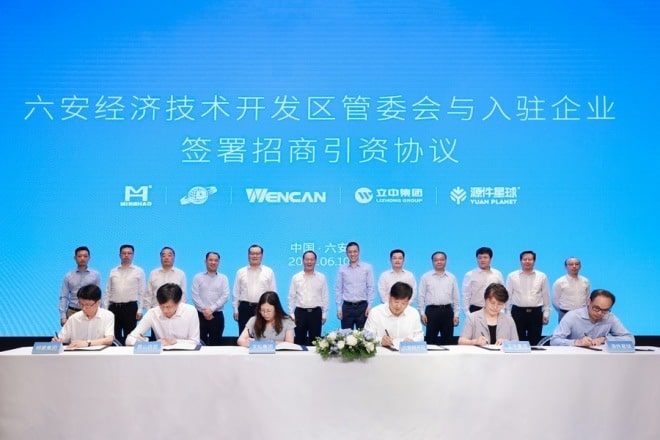 The city's representatives believe that the construction of the supporting base park is a step in the right direction in achieving "green revitalization." It was also noted that with the park's construction in Lu'an City, NIO would bring about strings of other major projects that will further increase productivity in the area. At the event, the first five companies to settle in the park entered a landing agreement with Lu'an City.
The proposed park would cover an area of 900 mu (about 600,030 square meters). In the agreement, the project kick-off is set to begin in the first half of 2023. On the other hand, the park will immensely benefit NIO as it will further strengthen and support its operations all around the country. When the park is completed, the production output is projected at an estimated 300,000 tons of aluminum die-casting annually. Also, NIO estimates an annual output value of 10 billion yuan (about $1,484,869,000).
At the signing ceremony, five first batch of enterprises settled in the park signed a landing agreement with Lu'an City
With the establishment of the park, the Lu'an Municipal People's Government and NIO aim to implement and achieve the "dual carbon" goal. The dual carbon goal captures China's goal of peaking carbon emissions by 2030 and reaching carbon neutrality by 2060.