On July 4, a NIO car lost control and drove into pedestrians, leaving some persons injured and one casualty. The incident occurred at the south gate of the First People's Hospital in Luhoe City, Henan Province at about 8:36 am (Chinese time). The car involved in the accident was a NIO ES6, and it had lost control and accelerated suddenly when it barged into a Changan-Suzuki SX4 sedan in front, sweeping off some pedestrians in its wake.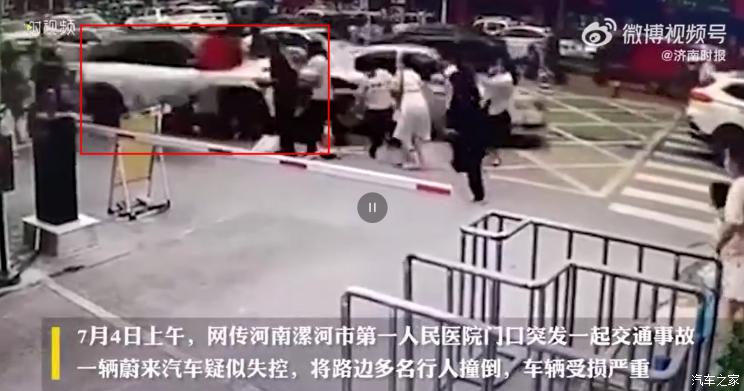 A statement issued by the Luohe traffic police shows that five people suffered injuries, and one died due to the accident. According to the police report, the injured victims are currently recuperating in the hospital, and their injuries were not life-threatening.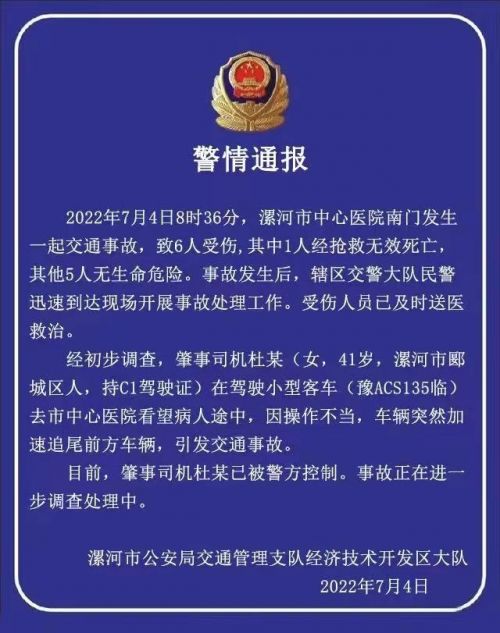 Preliminary investigations by the police revealed that the driver, Du Mou, is a 41-year-old woman who hails from Yancheng District, Luohe City. The driver was in the area to visit a patient when the accident occurred and was driving a NIO ES6. The police further stated that the accident occurred due to "improper operation," which means the driver was at fault. As of press time, the driver was still being held by police for further investigations.
The video from surveillance footage shows that both vehicles involved in the accident suffered severe damage. Owners of businesses in the vicinity claim that Lijiang Road, the scene of the accident, was always crowded with vehicles and pedestrians alike. You can find other images of the accident by clicking here. (Warning: Viewer Discretion Advised)
In response to local press, NIO stated that it is currently monitoring the situation as it awaits further details from the police. This crash is coming on the heels of another accident that occurred on 22nd June when a NIO test vehicle fell from the third floor of the Shangai Innovation Port parking building, killing two digital cockpit testers.
On July 1, the automaker announced that they delivered 12,961 new cars in June 2022, posting a 60.3% increase year-on-year, and reaching a new record for vehicles delivered in one month. NIO delivered 25,059 new cars across China in the second quarter of 2022, which translates into a 14.4% increase in year-on-year growth. This is the ninth consecutive quarter where the automaker has recorded positive year-on-year growth. NIO has made over 50,827 deliveries from January to June, and overall, there have been 217,897 cars from the manufacturer delivered.