Saleen? As in Steve Saleen, the American tuner of Ford Mustangs? Yes, even he ended up doing business in China. And it's a story of lots of promises, strange decisions, and money went missing. The only Saleen ever sold in China, was a two-seater (so far so good), that reached just over 100 kph (hmm…). Probably not the car Jason Statham would choose for his daily commute. Confused by this introduction? Keep reading, and dots will be connected. Just don't expect a happy ending.
Steve Saleen
California-born Steve Saleen worked in his father's manufacturing business and graduated with a business degree from the University of South California, before he was bitten by the racing virus. He joined the Porsche Owners Club with his father's Porsche and learned the ropes. At the age of 31, in 1980, he decided to become a professional race car driver and entered Formula Atlantic. Two years later, he raced a Ford Mustang in the SCCA Trans-Am series. There he developed a passion for the fast Ford.
Saleen decided to build his own racecars and formed Saleen Autosport in 1983. His cars were modified Ford Mustangs and he entered the racing scene with great success. He also offered his creations to the general public, for road-going Mustangs. He offered supercharged engines, body kits, and suspension enhancements. His cars were well-loved and successful, both in the real world and on the racetrack.
With the income from his business, he started two new adventures. With actor Tim Allen he set up the Saleen-Allen Speedlab race team and he embarked on the development of his own sports car. In the late 1990s, he restructured the company into Saleen Inc. and brought in outside investors for the necessary cash. In 2000 Saleen presented the S7 sports car. The car looked the business and performed on the track. Still, sales were disappointing. Saleen hoped for 35 to 50 cars per year, but he built 13, 8, 14, and 16 units in the years 2003 to 2006.
To reverse the negative cash flow, Saleen turned his hand to modifying Ford F-150 pickup trucks and did a deal with Ford Motor Company. Saleen would produce several parts and be responsible for the paint shop of the Ford GT supercar. This required a second factory far from Saleen's Californian operations. The Mustangs continued to sell well, the trucks didn't catch on and Saleen got in some trouble with regulations. He was fined for fitting an illegal nitrous system on the Ford Focus and lost a court case against an S7-owners, whose engine kept blowing up.
On top of that Steve Saleen fell out with the outside investors (who by now had a majority of shares) and resigned from the company in 2007. He quickly set up a new one, SMS Supercars (SMS = Stephen Mark Saleen), making modified road cars again, but couldn't sell them under his own name. That was still owned by the old Saleen Inc, which kept deteriorating without its spiritual leader. It would take five years to resolve the situation. In 2011 Steve bought back Saleen Inc and merged it with SMS. The new company name became Saleen Automotive Inc.
Saleen returned to his trusted business, making modified Mustangs. This time around competition is a bit harder, with similar offerings from Shelby of Jack Roush on the market. Saleen also sells the Sportruck (F-150 derivative) and the GTX sedan, a tuned Tesla Model S. In 2017 it showed a new self-developed sports car, the S1. The car appeared in a one-make race series in 2019, but has yet to be sold in the general market.
Wang Xiaolin
How unlikely it may seem, Steve Saleen is not the main character of our story. We turn our attention to Wang Xiaolin, who started to work at the Changsha People's Court, after graduating from Xiangtan University in 1989. He held a major in law, but had his eyes set on a bigger future than just being a civil servant. After two years in court, Wang moved to the USA. There he completed a master's degree in international development (Ohio University) and then a doctorate in law (Duke University).
After his formal education, Wang went to work as a securities lawyer. He made his career by advancing through evermore prestigious firms and finally making partner with prominent law firm Cadwalader, Wickersham & Taft. He was the lead lawyer on several big cases, sometimes related to Chinese enterprises operating in the American market. In 2007 his legal career came to an end when he suddenly resigned from Cadwalader without a reason being specified. Allegedly his dismissal was the result of Wang forcing a Chinese businessman to sell his electronics business to one of his American clients.
Besides being a lawyer, Wang had also set up his own private equity investment fund called Capital Wealth Holdings. This holding would become the focus of his attention.
Yang Rong
There he is again. Around the turn of the century, Yang Rong was still the owner and CEO of Brilliance Automotive. At the time he tried to acquire MG Rover, which found itself in great financial difficulty. Yang and Brilliance weren't the only Chinese company interested in the British automaker. SAIC, Nanjing Auto, Geely's Li Shufu, and Youngman Auto were also interested. To up his chances, Yang enlisted the help of Wang Xiaolin as his legal adviser. In the end, Brilliance missed out on MG Rover, but Yang and Wang had made their acquaintance.
In 2002, the governor of Liaoning wrestled control over Brilliance from Yang and nationalized the automaker. Yang was accused of financial fraud and fled to the United States to escape prosecution. He started several lawsuits in an attempt to get Brilliance back. In several of these cases, Wang served as his legal representation. All these lawsuits failed and in early 2008 Yang started a new venture. He called it Hybrid Kinetic Automotive Holdings (HKAH). The company was both a financial engineering and an automotive technology company.
In October of the same year, Yang established Hybrid Kinetic Automotive Company (HKAC) as the operational vehicle for the automotive part. He asked Wang to become the CEO. What started as seemingly friendly cooperation, turned sour very quickly. Unbeknownst to Yang, Wang re-issued the shares of HKAC and placed them under control of Capital Wealth Holdings, his own fund. Yang was obviously not pleased when he found out and started a lawsuit. During the case, both men accused each other of fraudulent behavior. The court ruling was slightly in favor of Wang, although the court called his actions a 'corporate coup'. Wang could keep control of HKAC, but had to pay Yang $1,5 million in compensation and could not use the Hybrid Kinetic name.
Terry McAuliffe
There was a good reason why Wang wanted to get rid of Yang. In early 2009 Wang organized a dinner party for potential investors in Hong Kong, flying in former US president Bill Clinton as a keynote speaker. A Chinese newspaper published an editorial about the event, asking how a "wanted criminal" can openly try to seduce Chinese citizens into investing in his company. The criminal was Yang, who still had an outstanding arrest warrant against him, due to the Brilliance affair. Wang decided then that his business partner was a potential liability.
The appearance of Bill Clinton at the event was not entirely coincidental. This brings us to Terry McAuliffe. He was a fundraiser for several Clinton campaigns (both Bill and Hillary), a serial entrepreneur, one-time chairman of the Democratic Party, and had political aspirations of his own (running for Virginia governor). McAuliffe had a Rolodex the size of a Ferris wheel. Wang was on one of the cards, the two having met during Wang's lawyer days.
When Wang gained control of HKAC, he teamed up with McAuliffe. He merged HKAC with a shell company owned by the politician, called GreenTech. The merger company was called GreenTech Automotive (GTA) and 75/25 owned by Wang and McAuliffe. Wang choose McAuliffe for his large Rolodex and and the American delivered in two ways.
First, Wang wanted to finance GTA through the EB-5 Immigration Investor program. That program issued foreign nationals a permanent green card, if they invested $0,5 or $1 million in an American enterprise, that would create a certain number of new jobs within two years. A company needed state approval for entry into the program. McAuliffe arranged that a committee chaired by Anthony Rodham (Hillary Clinton's brother) granted that approval.
Secondly, McAuliffe utilized his vast network to arrange cheap loans, tax breaks, government subsidies and, cheap land deals for a GTA car factory, to be built in Tunica County in Mississippi. Construction started in 2014 and the factory was finished three years later. Job potential at the factory was the main reason for allowing the EB-5 investors. Wang brought in about over one hundred Chinese investors, who all gained a green card, but a later audit revealed GTA never fulfilled the employment requirements.
In 2012, Terry McAuliffe quietly resigned as director of GTA. He kept his shareholding for a few more years, but in 2016 GTA was wholly owned by Wang Xiaolin.
Chung Sin-ling
In 2003 Giorgetto Giugiaro, then still employed by Pininfarina, designed a two-seater low-speed city car. The car didn't generate much attention, but it turned up six years later in Hong Kong. Chung Sin-ling ran a small EV startup called EuAuto Technology. He had acquired the design and turned it into a low-speed electric vehicle. Fitted with a bunch of lead-acid batteries, the MyCar (as the vehicle was called) could reach a top speed of 60 kph.
Chung had designed the MyCar as an 'environmentally friendly vehicle for global markets, but sold exclusively in the Hong Kong market. A few hundred were made in the first year, but in May 2010, GreenTech acquired EuAuto.
Wang wanted to produce the MyCar in his Mississippi factory. He promised the local authorities 30.000 cars annually starting in 2014. Already in 2011, GTA wanted to assemble the car in a hired facility in Horn Lake, Mississippi. The company never released sales or production numbers, because they were probably very close to zero. If any production took place, it certainly ended in 2017. GTA went bankrupt a year later and the factory in Tunica County is now owned by Mullen Technologies.
Pang Qingnian
By then, Wang already changed some of his attention to his homeland. China offered friendly policies for electric car manufacturers and many cities wanted a part of the growing industry. Wang announced deals with the city of Ordos in 2011, Changsha in 2014, and a manufacturing cooperation with JAC Group in between, but none of these deals led to anything. He passed on the Ordos deal to an old acquaintance, Pang Qingnian. Pang was the founder and CEO of Youngman Auto, which started as a bus manufacturer and also enjoyed a short foray into the passenger car market with Lotus-branded Proton cars. Both men met during the MG Rover takeover negotiations, as Pang's Youngman had been one of the interested parties.
Wang figured he needed a recognizable brand name to have a better chance in China. So in 2014, he set up a new company, owned by his Capital Wealth Holding, under the name of Saleen Motors International (SMI). Steve Saleen had just regained control of his car brand, but he was still short on money. This opened the door for SMI. Both companies entered into two related agreements. The 'distribution agreement' gave SMI all distribution rights for Saleen products outside the USA and the 'licensing agreement' gave the right to the Saleen trademark and access to technology and patents.
And so in early 2016, SMI, Youngman Auto, and the city of Rugao (Jiangsu province) signed a preliminary joint venture deal. Youngman pulled out (due to lack of cash) before the final contracts were signed in December. That left just SMI and Rugao City, which operated through an investment fund called Nantong Jiahe. Note that Saleen Automotive (from Steve Saleen) is no party to the deal, but Steve was named vice-chairman of the new joint venture Jiangsu Saleen Automotive Technology (JSAT).
Wang got a very favorable deal. Nantong Jiahe would invest RMB 3.3 billion ($500 million) in cash and the same amount as a low-interest loan for 33.4% of the shares. SMI and Wang got 66.6% for bringing technology and future investments. JSAT quickly built two factories in Rugao. One large one for 150,000 mainstream passenger cars and a smaller one for 50,000 sports cars. The headquarters were in a new office block in Shanghai and a brand store across the street from the Tesla and Polestar stores in Beijing.
Pang Qingnian's Youngman empire collapsed in 2019, ending in bankruptcy. However, just before the inevitable end of his company, he sold the production permit for passenger cars to JSAT.
Jason Statham
Saleen is a rather well-known brand among American sports car enthusiasts but holds no pedigree in China. Wang realized this and organized one of the plushest brand launches in automotive history. The day was July 20, 2019, the place Beijing's Olympic Stadium, also known as the 'Bird's Nest'. Wang was present and he took the stage alongside Steve Saleen, Hollywood actor Jason Statham (who appeared alongside a Saleen S7 in the Fast & Furious movies), and Chinese pop star Wu Yifan.
Jason Statham again shared the stage with a Saleen S7. JSAT brought back the 20-year-old design for a final production run. The brand also showed the Saleen S1, another mid-engined sports car, which Saleen Automotive had first presented in 2017. During the presentation, Wang said he wanted to make a sports car for everyone. Next up was a new SUV called the Saleen MAC, announced with a 400 hp petrol engine. So it should be quite sporty as well. The last car, was a light, small 2-seater coupe, that connoisseurs immediately recognized as a slightly updated MyCar.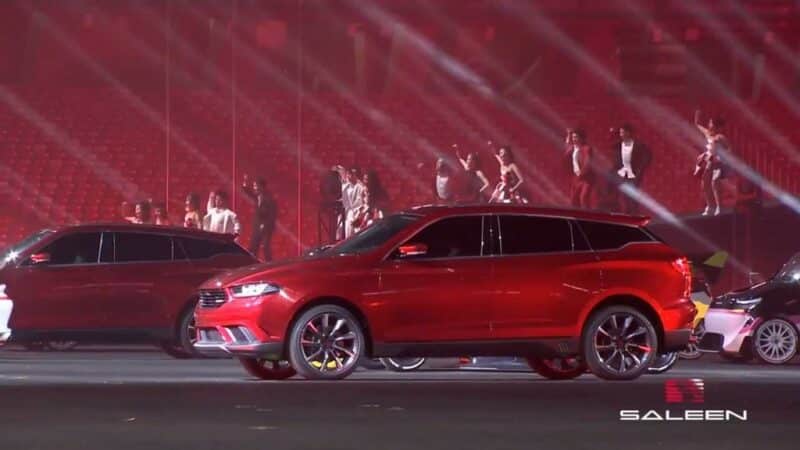 From all the cars on stage, only the Mycar, now called Saleen Maimai, made it to production. It was no longer a low-speed car, as the top speed now was 100 kph. But for a brand wanting to put everyone in sports cars, it was quite a humble beginning. The Saleen MAC also appeared in the MIIT announcements of new cars, powered by a Great Wall engine of 230 hp and not the 400 promised at the Bird's Nest event. The big show drew quite some attention and was the highlight of Saleen in China.
Qiao Yudong
I already told you that this story is not about Steve Saleen. By now you may have concluded that Wang Xiaolin is the main protagonist and I won't contradict you on that observation. But the most important person is probably Qiao Yudong. He was the manager of the legal department of JSAT and until April 2020 no one has heard of him. But then Qiao puts a message on his Weibo social media account.
In this message, Qiao accused Wang of embezzling large sums of public money and making false technology contributions. The report spurred Nantong Jiahe (the state-owned part of the joint venture) into action and they conducted an audit and investigation. The report concluded that Qiao's accusations were basically correct. Which led to a raft of media publications, all digging up some details about the practices of JSAT. A small selection.
Formally the joint venture was between SMI and Nantong Jiahe, but Wang had introduced four intermediate companies. These all held between 10 and 15% of the shares and were in the name of his wife or his secretary. The four companies were allegedly used for shady money transactions, moving Nantong Jiahe's millions into Wang's bank account.
Wang's contribution to his shareholding was technology transfer. He entered the intellectual property into JSAT, but at a much-inflated rate. He once bought EuAuto/Mycar for $16 million, but he valued it more than ten times higher in JSAT accounts. A media publication claimed that of all the patents Wang brought in, about a quarter had nothing to do with automotive technology but were related to the fashion industry.
The Saleen Maimai was sold online, through Alibaba's Tmall website. The Maimai was available for order in November and December of 2019 and sold a total of nine times. Some different amounts are circulating for the total production number, but I haven't seen anything higher than 35. There is no record of actual deliveries.
In May 2020 the police raided the factory and headquarters. Two people were arrested and interrogated for some time, but Wang had by then left China. Like Yang Rong 20 years earlier, he fled to the United States. The Covid outbreak served as a convenient excuse for his failure to return to China at the request of the authorities. Obviously, JSAT halted its operations, and salaries were no longer paid. Rugao City tried to regain as much of its investment as it could, but there wasn't much left. There was some social plan for the employees and then the company was declared bankrupt. The latest chapter in the saga was the May 2022 announcement that JSAT's factory in Rugao is up for auction.
Steve Saleen, reprise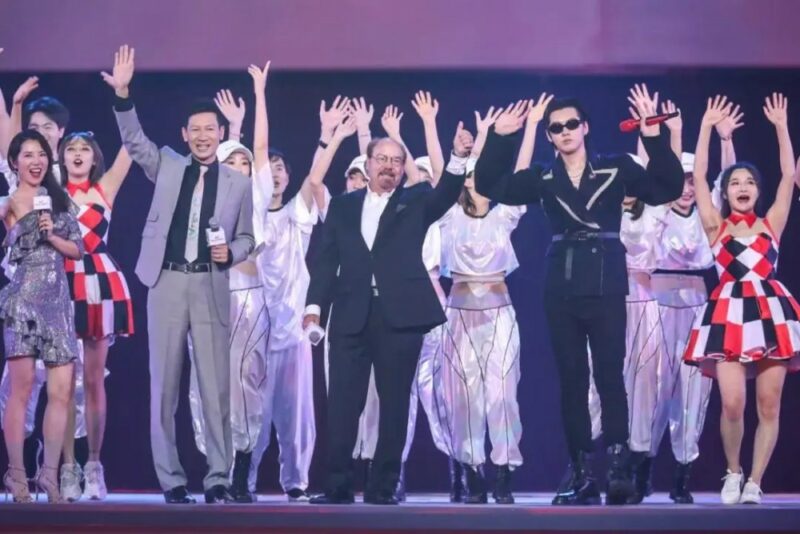 In a Wall Street Journal interview in mid-2020, Steve Saleen offered an entirely different view on the downfall of JSAT. He claimed it was all a predetermined plot by the Chinese authorities. First, they had illegally taken control of his intellectual property and then they hijacked or nationalized the company for their own benefit. Remember that Saleen held no equity in JSAT and that he had licensed the patents and technology to Wang, who entered it into JSAT.
Saleen's interview came at the time that Xi Jinping and Donald Trump were at the heights of their trade war. Saleen also referenced the human-rights situation, by insinuating some people had been illegally detained and even gone missing. The missing person, Wang's secretary Xu Yin, had been jailed for a month during the police investigation but was actually released at the time of the interview. Wang later made statements along the same lines, but it didn't help. His image was, certainly in China, permanently damaged.
This concludes a long story with very few cars in it. And all that's left at the end, are a bunch of tarnished reputations. Just as I warned you in the opening paragraph, I can't turn this into a happy ending.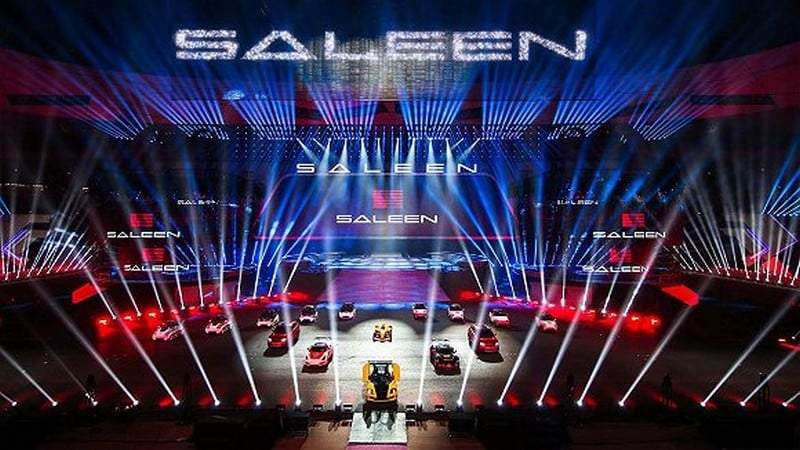 A message from your author
This is the 49th Automaker Story, if I counted correctly. A little over a year ago, I started writing these stories and I've released a new episode pretty much every week. I hope you enjoyed reading the stories just as much as I enjoyed writing them.
As you may imagine, these stories rely on quite a bit of research, time consuming research. When I started a year ago, I already had a lot of data available to me, but it was just unorganised. All it needed was a proper write-up. Now time has eventually caught up with me. I've used up most of the stuff I had available. This means that I can't come up with a new story every week anymore.
So for the time being, I'm going to take a short break, recharge the batteries and then dive back in again. Because 49 stories is not enough to cover all of the current car manufacturers in China. I hope to be back later in the year with the remainder of the stories, and I hope you'll be joining me then again. For now, many thanks for taking an interest and reading my stories and I'll hope to see you again soon.