On July 8, Dayun Group officially launched the new Yuehu, a small pure electric SUV. The car comes in three versions. The price range is between 67,800-75,800 RMB (10,100-11,300 USD) after subsidies. The Chinese name is 悦(yue)虎(hu), which means Happy Tiger, although it does not have an official Chinese name.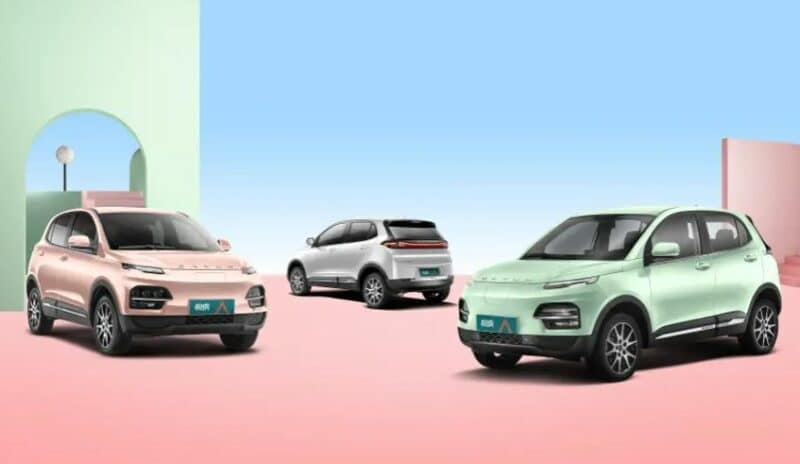 Within the Dayun Group, trucks and tractors are made under the Dayun Auto name and cars are made by Dayun New Energy name under the Dayun brand.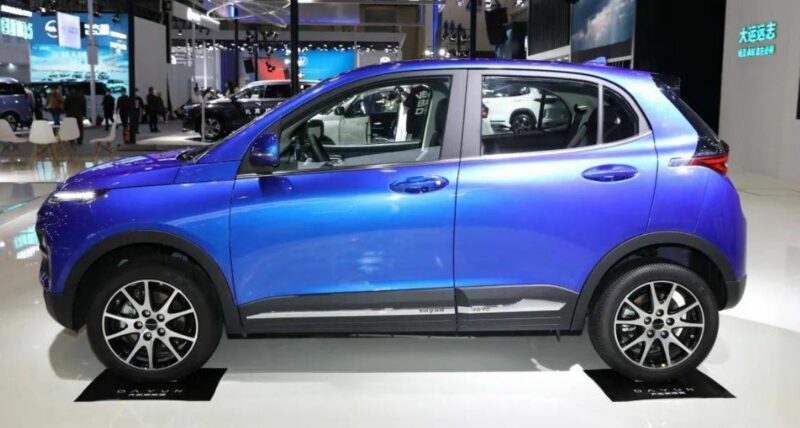 The size of the car is 3695/1685/1598mm with a 2410mm wheelbase.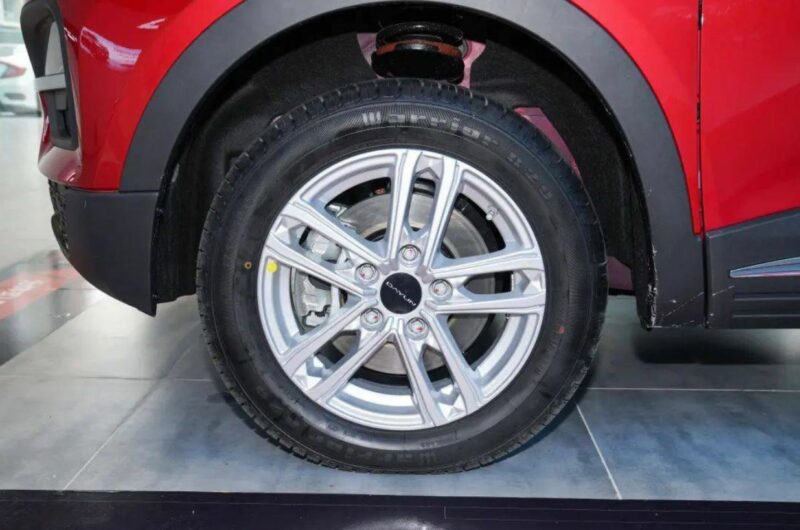 The standard version is equipped with 15-inch aluminum-alloy wheels while the high-end versions are equipped with 16-inch aluminum-alloy wheels.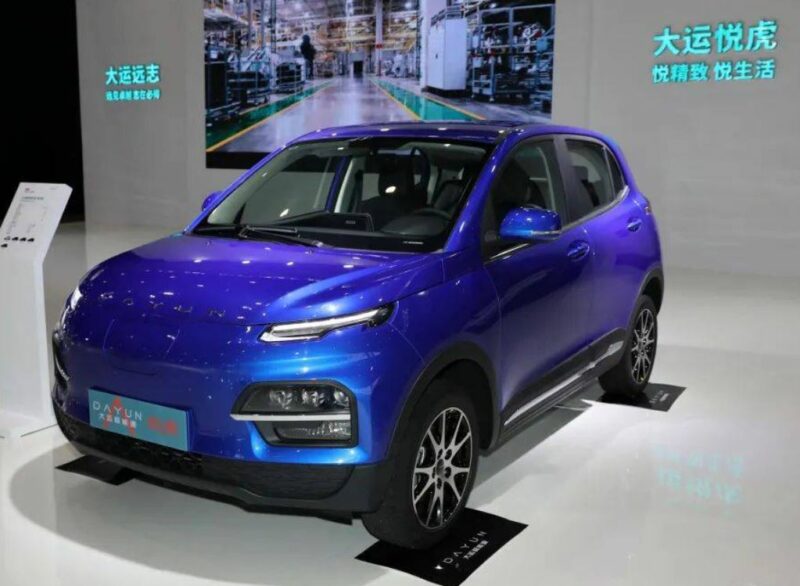 The front face comes with split headlights and adopts a closed grille design. The word 'DAYUN' is also displayed on the front, and right below the word is the hidden charging port.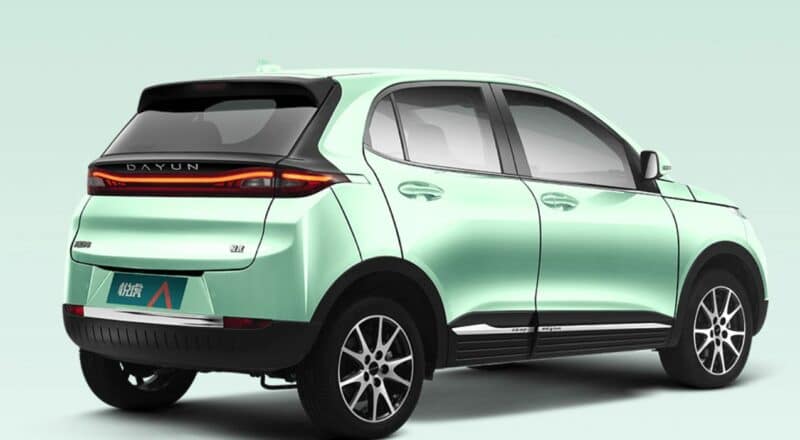 In the rear, the word 'DAYUN' is printed in the middle position above the taillights. The black rear windshield section creates a stark contrast to the green body.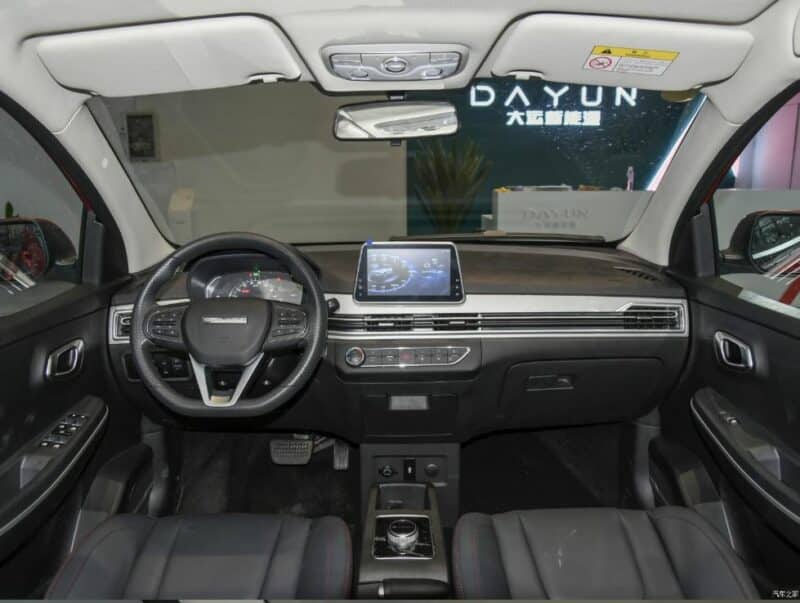 The interior adopts a minimalistic design. The car seats are wrapped in leather and the steering wheel is designed with a flat bottom.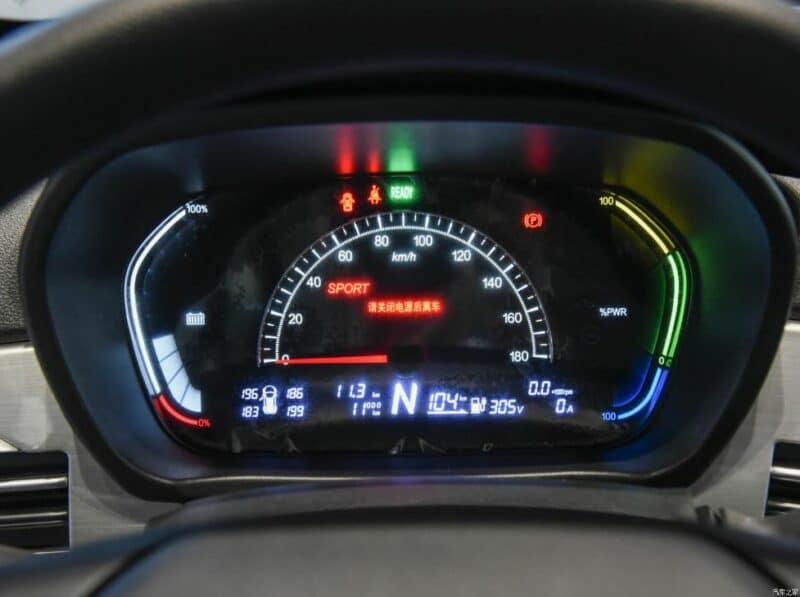 The car comes with a 7-inch LCD screen, an 8-inch central control screen, and Dayun's intelligent car system which includes functions such as remote monitoring, remote unlocking, starting the vehicle, and Bluetooth. In terms of safety, the Dayun Yuehu is equipped with reversing assistance, automatic cruise control, tire pressure monitoring, and uphill control assistance.
Power
The Dayun Yuehu is powered by a 35kW electric motor with a peak torque of 105Nm. The car comes with a 30.66kWh ternary lithium-ion battery pack with an NEDC range of 300km. Top speed is 100 km/h. Energy consumption is 10.7 kWh per 100 km.
The Dayun Yuehu takes 0.9h to charge from 20% to 80%. A normal charge on 120v takes 8 hours.