A new brand a day keeps the company in play, or so many Chinese automakers seem to think. On the 2022 Chengdu Auto Show a new EV brand appeared: Yuanhang Auto. Yuanhang (远航) means 'Voyage' in Chinese. They unveiled four cars that will go into production next year.

Yuanhang Auto is a brand under the Dayun Group (集团), based in Yuncheng, Shanxi Province. This group includes Dayun Truck, Dayun Motorcycle, Dayun Pickup Truck, Dayun New Energy, and Dayun Passenger Car. The latter makes two affordable electric cars: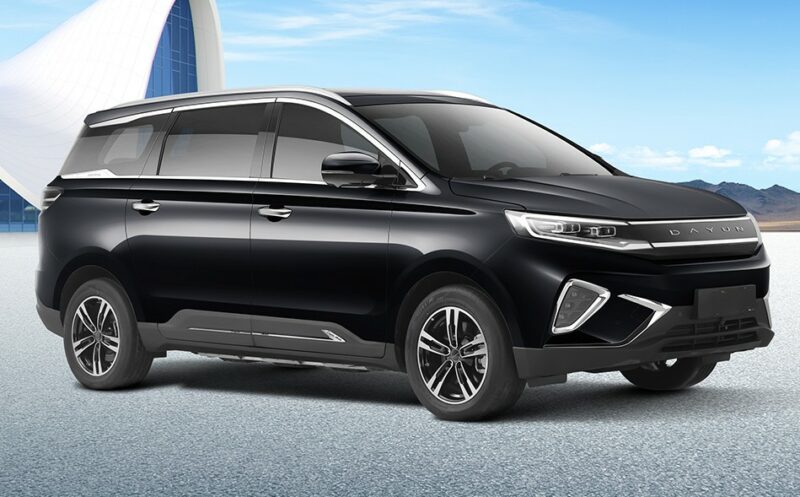 The Dayun Yuanzhi M1, and the…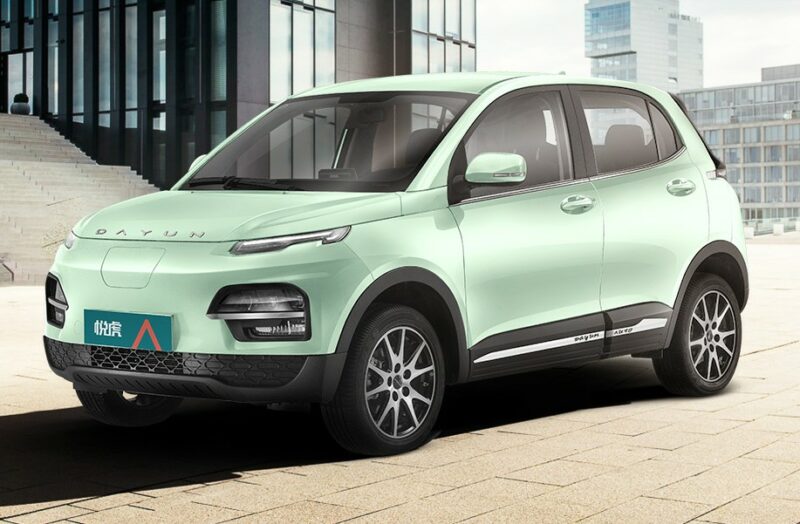 … Dayun Yuehu.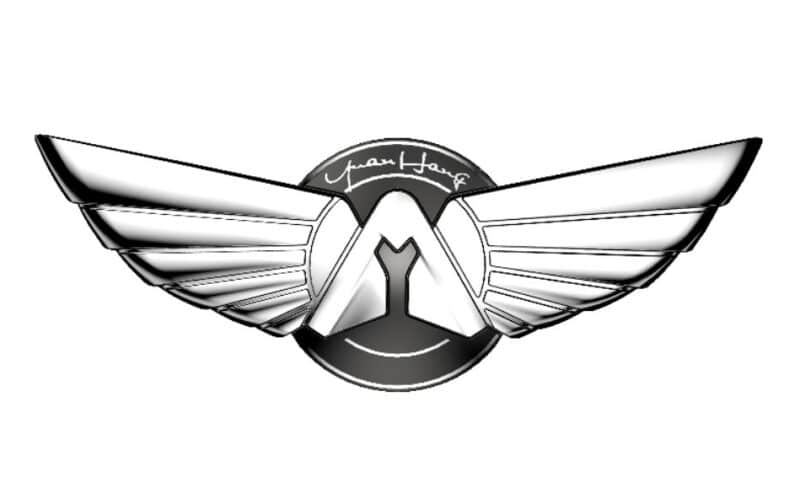 Yuanhang Auto is aimed at the high-end of the electric vehicle market in China. Next year, they will launch four cars: The Y7 sedan-coupe, the Y6 sedan, the H8 SUV, and the H9 SUV. All are based on Yuanhang's BHD platform, which stands for Beyond the Horizon of Drive. Alibaba's AliOS supplies the operating system and Huawei supplies parts of the EV platform.
Yuanhang Y7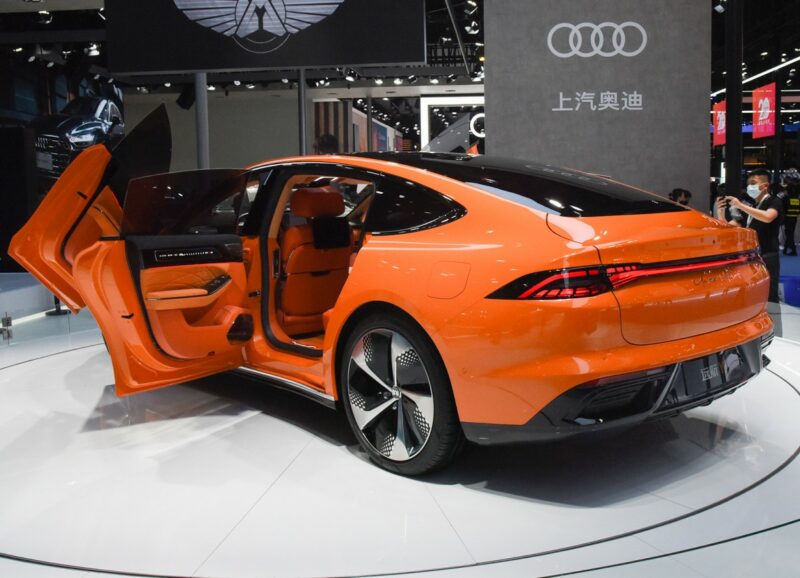 The Yuanhang Y7 is a sporty electric sedan-coupe with scissor front doors. It is a fine looking machine, especially in this bright orange paint with a matching interior. It is a big car: 5260/2000/1490, with a 3128 millimeter wheelbase. Inside, it'll get a 17.38-inch touch screen and a 70 inch AR-HUD augmented reality head-up display.
Yuanhang Y6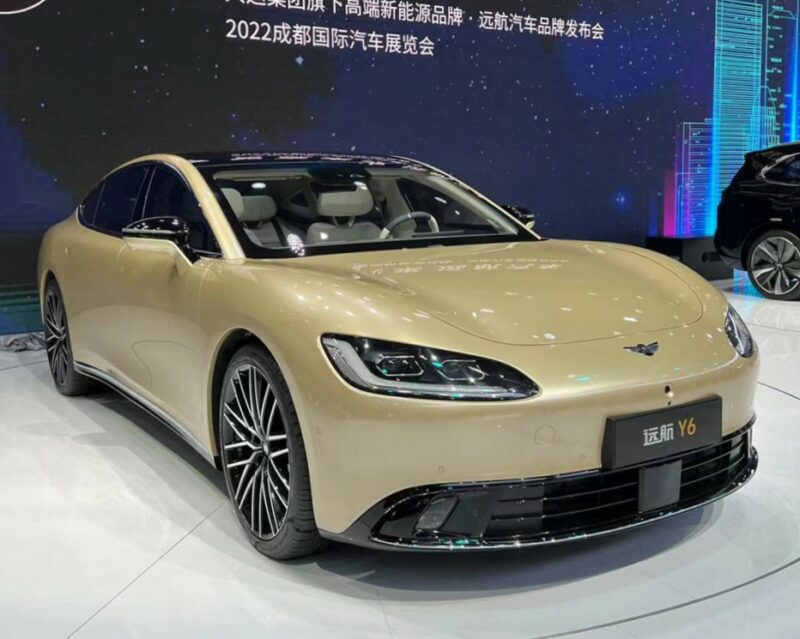 The Yuanhang Y6 is closely related to the Y7, but focused on luxury instead of on sport. The company disclosed some specifications: 800V fast charging for 300 km in 10 minutes, 800-1000 km range, and 0-100 in 3.5 seconds. Size: 5270/2000/1500, with a 3130 wheelbase.
Yuanhang H8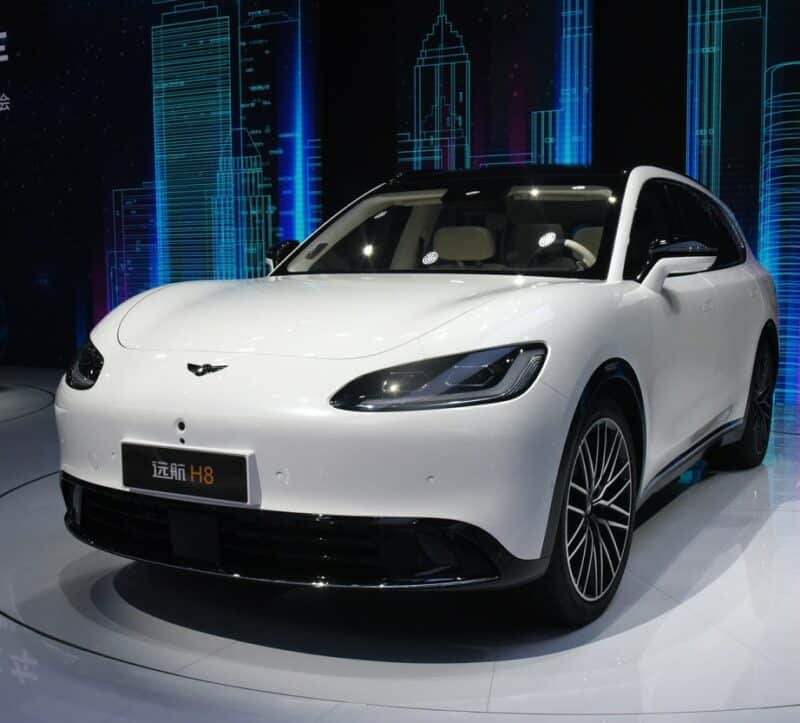 The Yuanhang H8 is a large 3-row SUV with a size of 5230/2015/1760, and a wheelbase of 3126mm. The H8 gets a ingenious entertainment system where passengers in the second row can lie down in their seats and watch videos directly on the panoramic roof. Great, clouds and birds are so boring. The H8 will furthermore get a 12.3 inch instrument panel, a 17.38 inch touch screen and a 70 inch AR-HUD augmented reality head-up display.
Yuanhang H9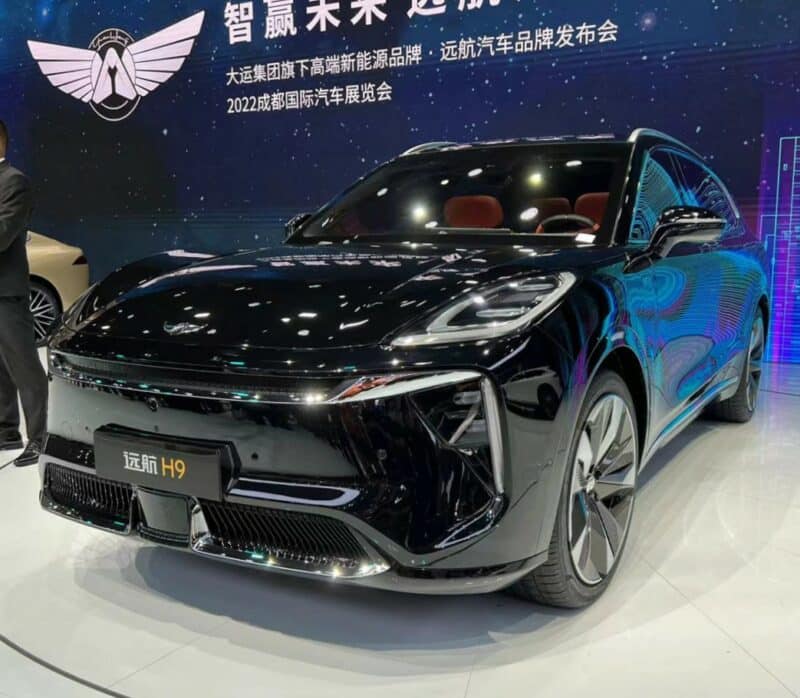 The H9 is the flagship of the Yuanhang brand, based on the H8 but with a more distinctive design. Size: 5220/2015/1760mm, and 3125mm. Power comes from two electric motors good for 680 hp and 800 Nm. It gets the same screen setup as the H8.
Yuanhang says all four cars will be in the market by the summer of next year. The vehicles look very production ready even now. And as Yuanhang already makes cars, they don't need to apply for a passenger car production license, which saves them lots of time and trouble. The whole plan looks promising and the Dayun Group has enough cash to make it happen. The more brands the better!