On July 13, the first mass-produced updated Baojun KiWi EV rolled off the production line. The updated Baojun KiWi EV is a mini EV under the SAIC-GM-Wuling (SGMW) joint venture and the world's first mass-produced new energy vehicle to be equipped with drone maker DJI's autonomous driving technology. It was officially unveiled on June 13. Pre-sales are expected to start on July 28. The full price detail is not released yet, but SAIC-GM-Wuling announced that the high-end version of the vehicle will exceed 100,000 RMB (14,800 USD).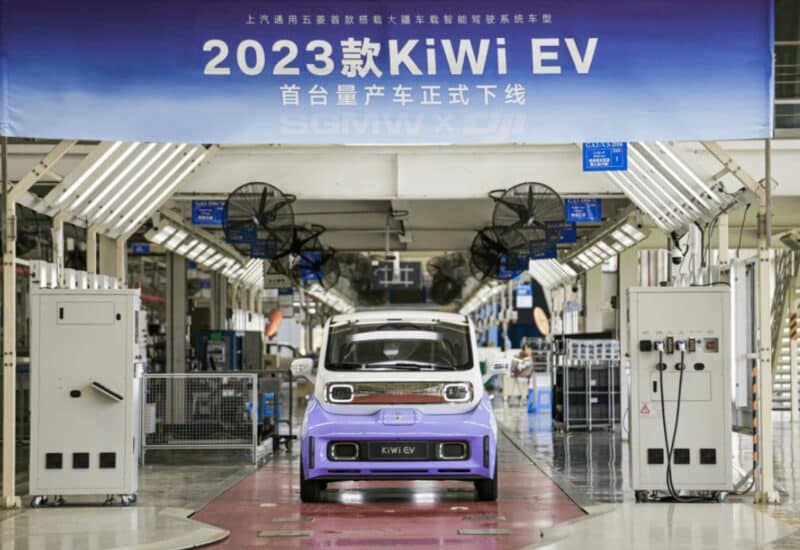 As early as 2019, SGMW and DJI Automotive, a DJI subsidiary, launched a strategic cooperation plan. In recent years, the two parties have invested billions of funds to form a joint development team to focus on autonomous driving. The new KiWi EV is the first result of that plan.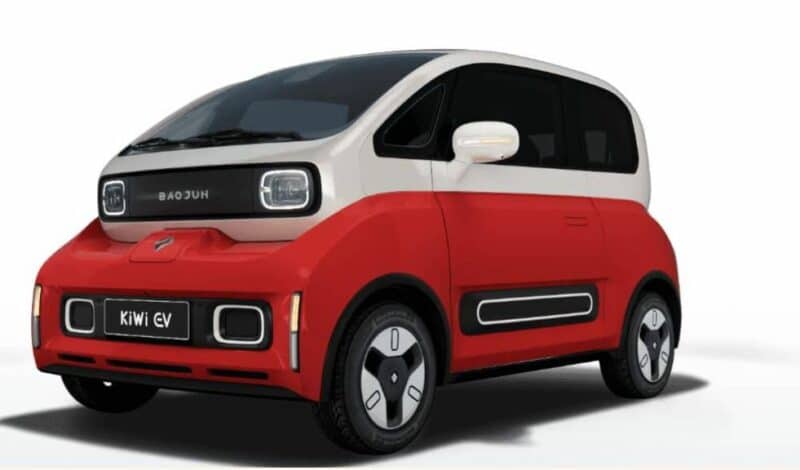 The Baojun KiWi EV was first launched in August 2021 with a price range of 77,800-86,800 RMB (11,500-12,900 USD).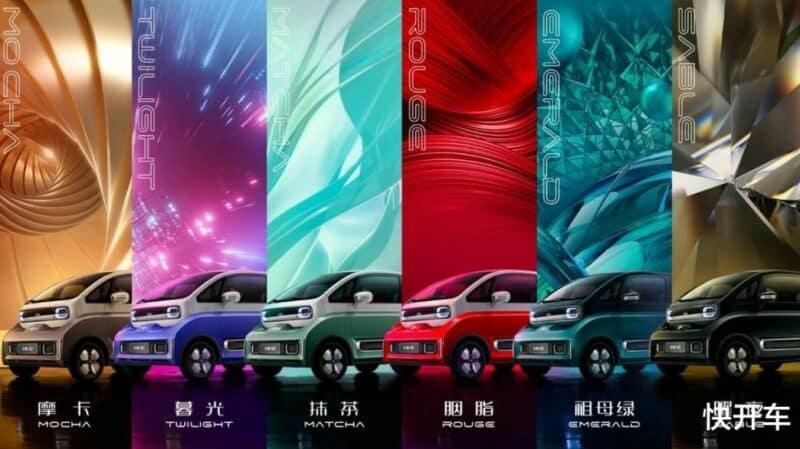 The updated Baojun KiWi EV has three new body colors: Mocha, Twilight, and Matcha. Recently, Baojun announced a new "digital spokesperson" for the vehicle, named the Lil KiWi – a hyper-realistic version of the actual spokesperson for KiWi EV, Song Qian.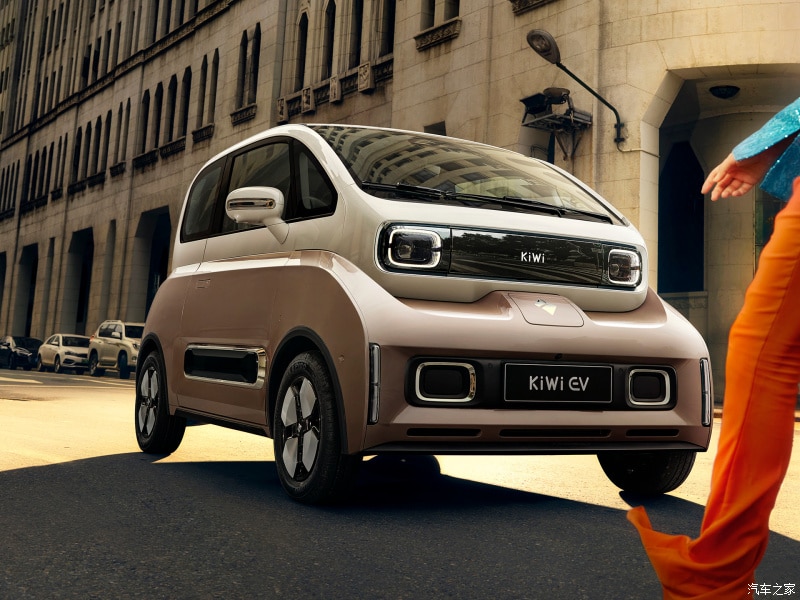 The vehicle overall is cute and futuristic targeting the younger consumer group. The concave front shape further enhances the suspensions of the upper portion of the vehicle. From the side, the upper portion of the vehicle looks like a suspended space capsule.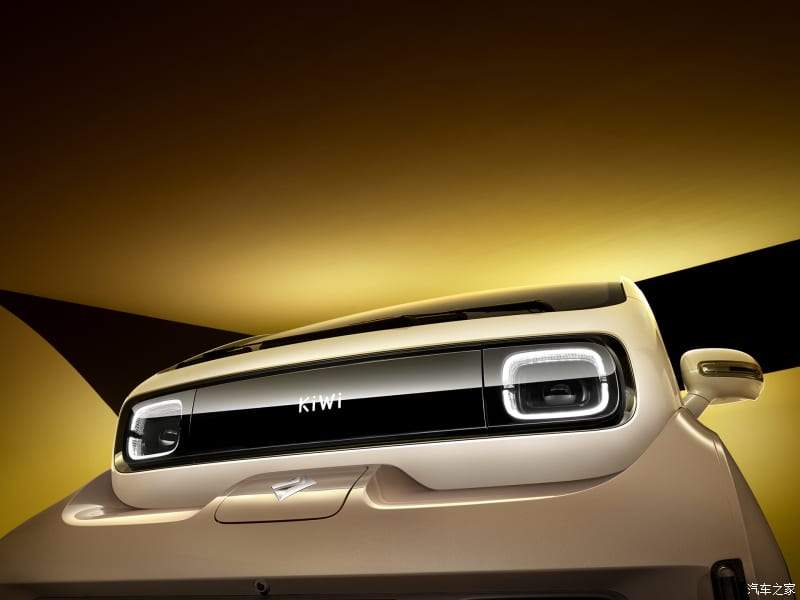 The car logo at the front is replaced by the word 'KiWi', previously it was 'BAOJUN'.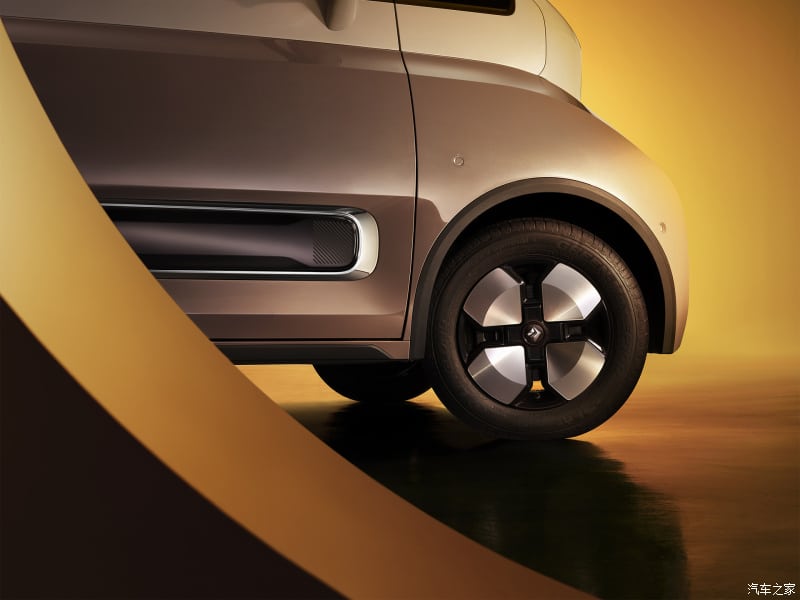 The wheel adopts a four-leaf clover-style rim design.
There are several cameras and sensors: one above the license plate, one attached to the mirror, two on the front fender, and another two on the rear fender. Furthermore, the updated KiWi EV is equipped with more advanced binocular cameras, likely from DJI, whereas most cars in this segment, and even above, use monocular cameras.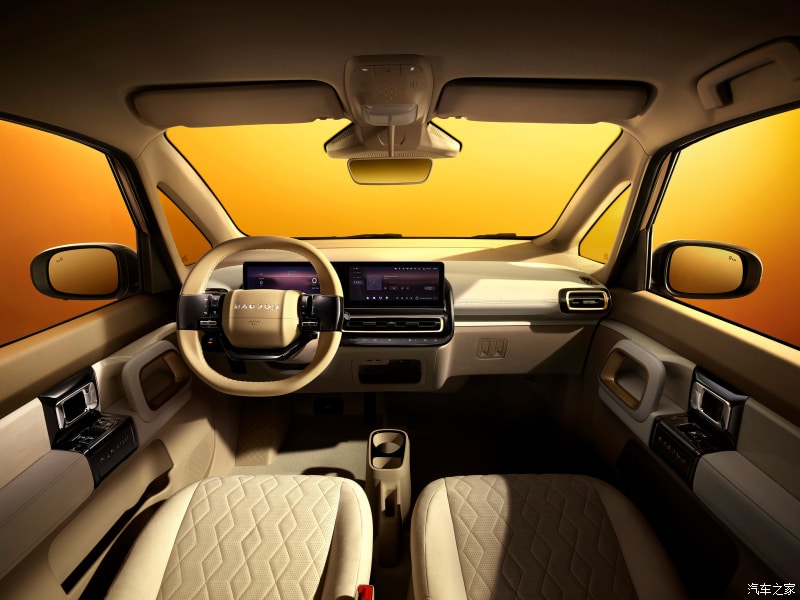 The interior comes with a twin 10.25-inch screen setup. The central control screen is equipped with voice interaction and navigation. A large area is covered with suede material.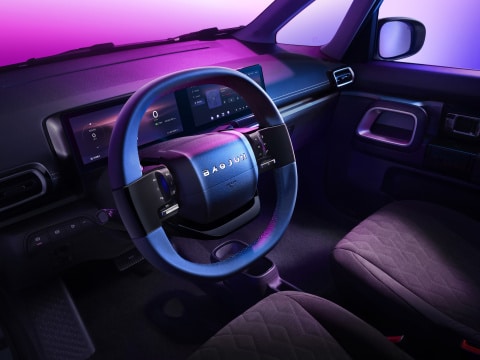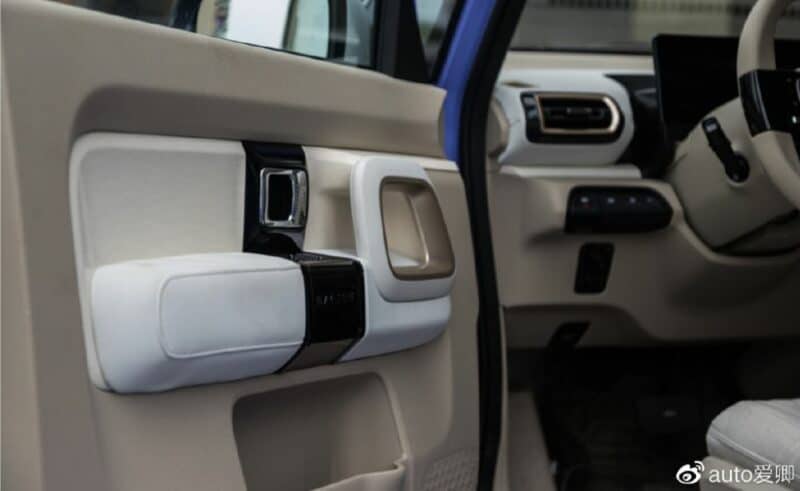 Additionally, the new Baojun KiWi EV will come with DJI's Autonomous Driving Domain Controller and level 2+ driving assistance capabilities, including adaptive cruise control, lane change, lane-keeping, obstacle avoidance, and automatic parking.
Power
The new Baojun KiWi EV is equipped with a 31.9kWh battery pack and a rear motor with a maximum power of 40kW and a peak torque of 150Nm. The maximum NEDC cruising range is 305km. In DC fast charge mode, it takes 1 hour to charge the battery from 30% to 80%.