Pickup trucks gain traction in China as the government relaxes registration conditions for them. A lot of local manufacturers break into this segment. Recently, Geely did it with the Radar brand. But some Chinese car makers made pickup trucks even during tough registration conditions. One of them is Changan. And now they have revealed a promising off-road pickup truck on the official spy shots. Let's get acquainted with it!
Changan Off-road Pickup Spy Shots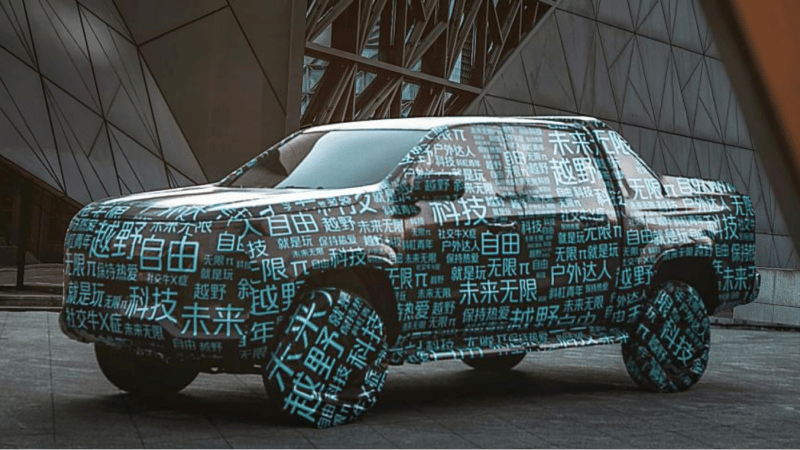 As mentioned, Changan officially shared pictures of their new truck. They heavily covered it with camouflage, so its exterior details are well-hidden. The new pickup truck looks bulky with a high hood line and wide wheel arches. We can also distinguish its big and blocky headlights. The ground clearance of the Changan pickup truck is huge, but its wheels look small. Worth highlighting that the side mirrors are quite small for the size of this truck. Another practical feature is the regular door handles, not hip retractable ones. From the side, we can notice that it is probably a mid-size truck.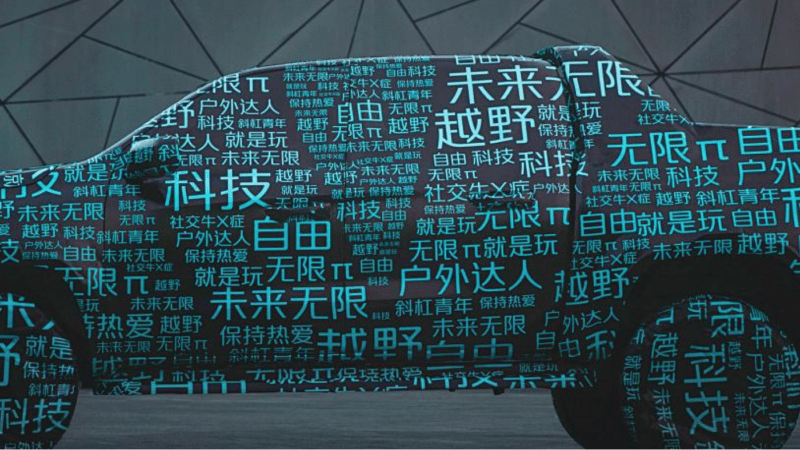 Its camouflage looks creative, with a bunch of words everywhere. Those words form the 'V' letter that is a Changan logo. It will become the first pickup truck branded Changan in China after the mobile house based on the pickup truck. Some hieroglyphs written here can shed a light on the new truck. We can underline words like 越野 (Off-road), 自由 (freedom), 科技 (technology), and 未来 (future). They allude to the fact that Changan positions the new truck as an off-road vehicle for comparatively young customers who live in big cities and like to go to suburbs, mountains, and such stuff on the weekend.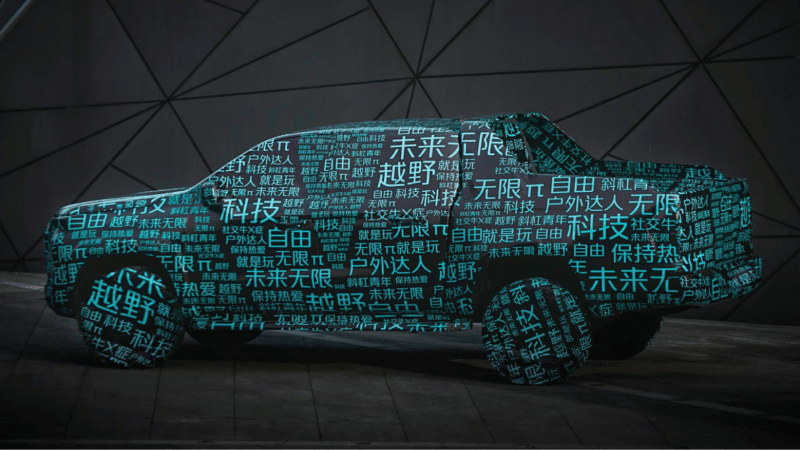 Changan mentioned that their truck got some useful tech. Maybe it will comprise an adaptive cruise-control, self-parking system, etc. Its powertrain wasn't detailed yet. Chinese media expect the new pickup truck will have a 2.0-liter turbocharged petrol-powered ICE designed by Changan. As for the power output, it reaches 233 hp and 390 Nm. So the new truck won't have a lot of horses.
Changan Off-road Pickup Spy Shots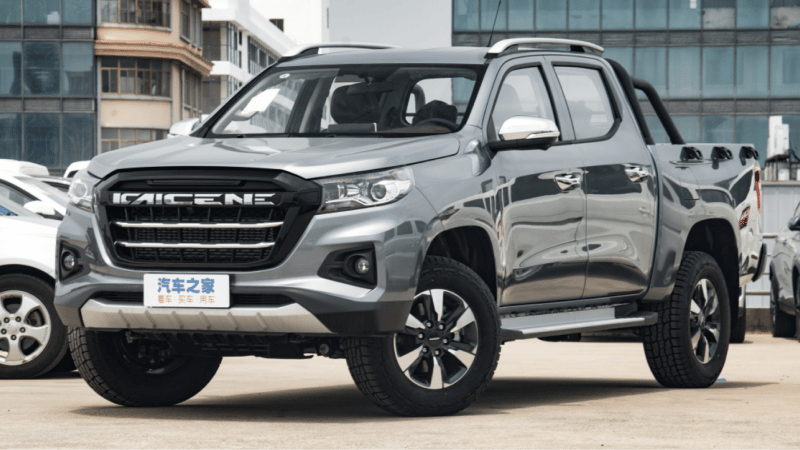 As mentioned, Changan is experienced in pickup trucks. But in China, Changan sells trucks under the Kaicene brand. Recently, Kaicene has expanded into passenger cars. Its model line comprises the Kaicene F70 that sells internationally under the name Changan Hunter. Changan also likes some experiments with their vehicles. For instance, they make a motor home based on the Kaicene F70. And now it looks like Changan will push its truck business even further with a new model. We will keep an eye on it, so stay tuned!
Source: Changan Weibo, Autohome