We had earlier reported that the XPeng G9 will be open for presale on August 10, and today, the automaker made the long-awaited announcement. XPeng revealed that customers can start paying 2,000 yuan ($300) to book the G9 SUV, and the deposit is refundable. Additionally, the SUV will be officially launched in September, and deliveries should begin in the fourth quarter of 2022.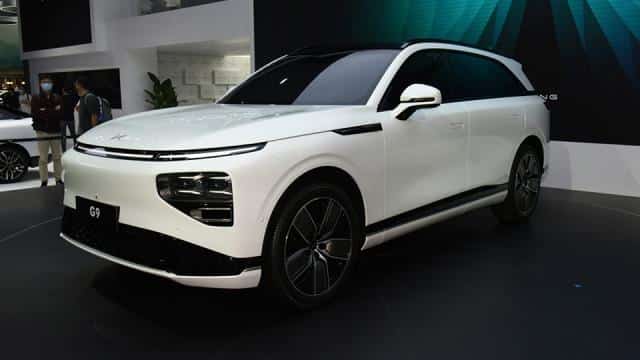 First unveiled in November 2021 at the Guangzhou Auto Show, the G9 is XPeng's 5-seater flagship SUV and has generated a buzz in the Chinese auto market since its unveiling.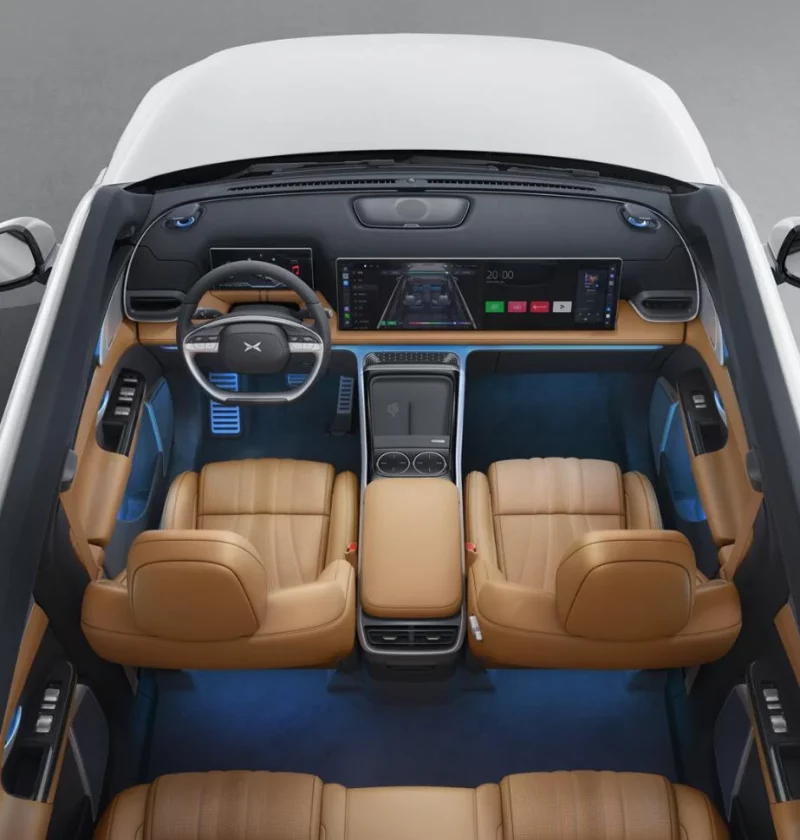 While announcing that the G9 was available for preorders, XPeng also revealed the interior of the car, which aligns with the pictures leaked two days ago.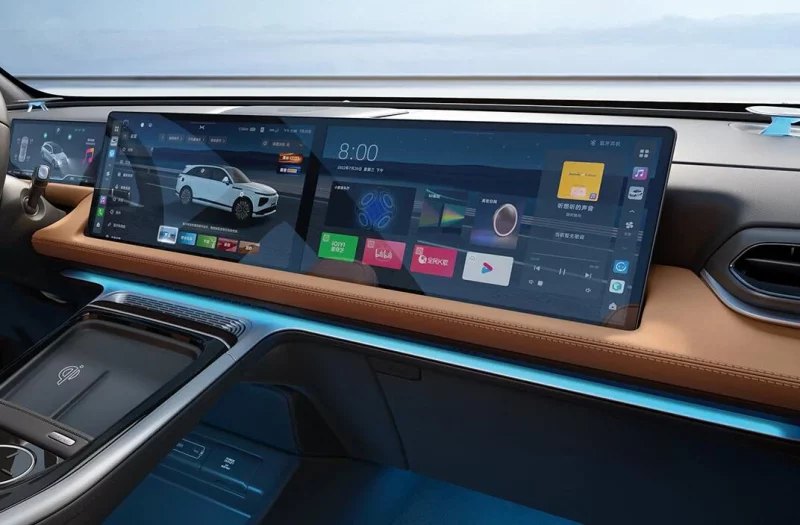 The G9's interior is not so different from that of the XPeng P7. However, the major difference between both models is the conjoined screen with each measuring 14.96 inches.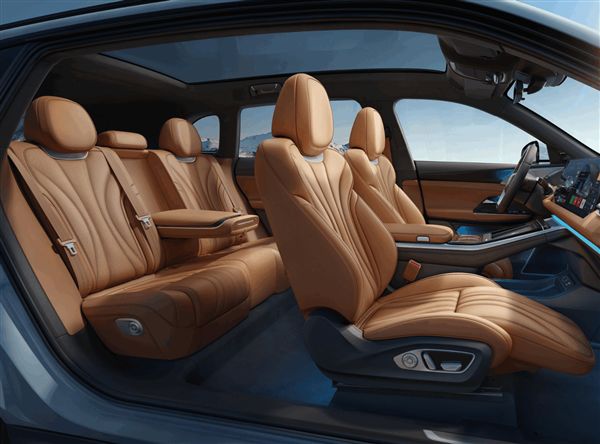 The front seats come with massage, ventilation, heating, and rhythm functions, while the rear seats are electrically adjustable, and support heating and massage functions.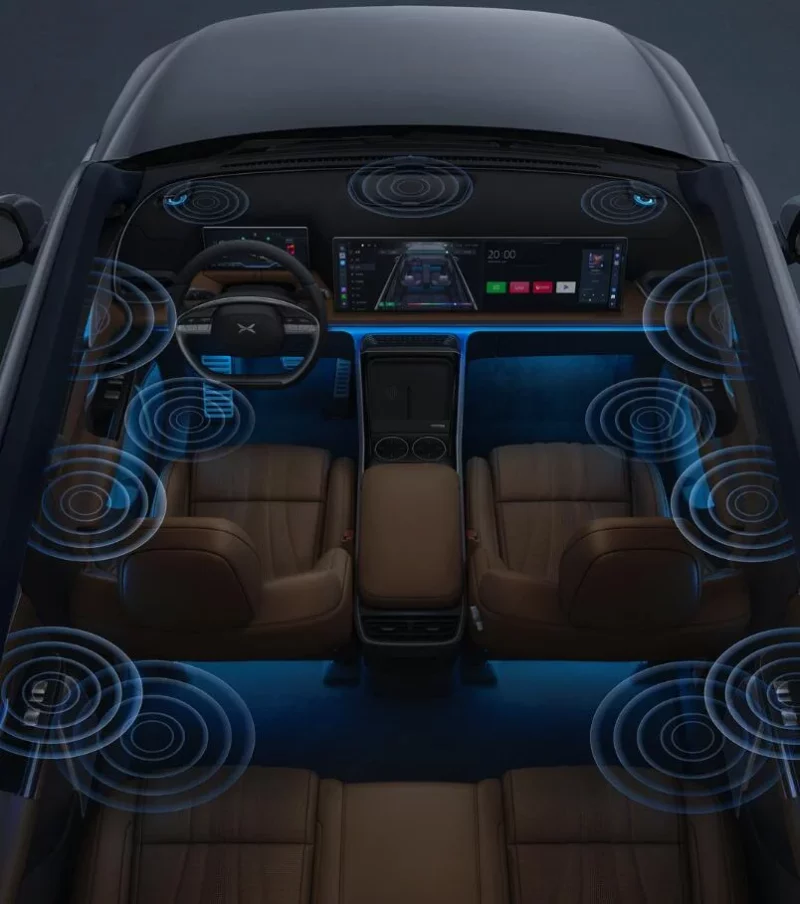 For sound, XPeng fitted the G9 with a 28-speaker Dynaudio Confidence Series sound system.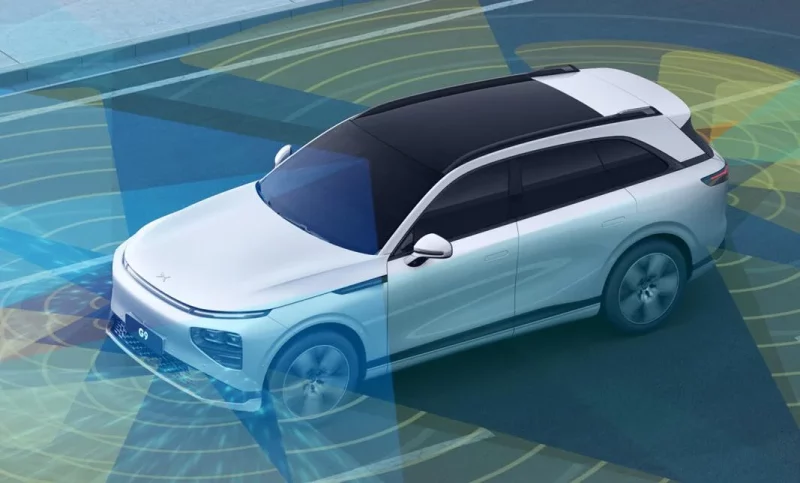 The automaker stated that buyers who paid the 2,000 yuan deposit will get a discount on options of up to 5,000 yuan when they order the SUV. Furthermore, XPeng revealed that the G9 will come with a 3D UI human-computer interaction system. The car will also be equipped with a next generation Qualcomm 8155 chip, the same smart cockpit chip used in the Li Auto L9 and the Zeekr 001. According to XPeng, the G9 is a 'fast-charging all-intelligent' model which is here to 'solve users' range anxiety'.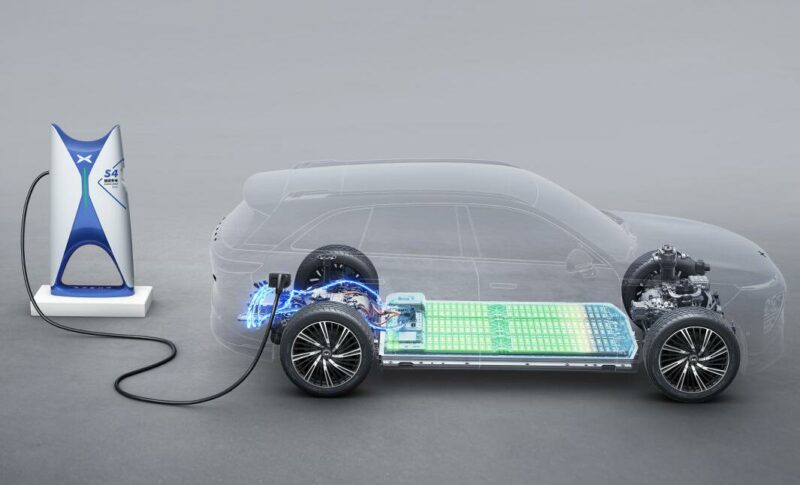 The new SUV is the first Chinese production car to be built on the 800v high voltage SiC platform. It can get 200 km worth of electric juice within 5 minutes of charging. XPeng's 800V high-voltage charging system has a max charging power of 480 kW and a max current of 670 A. When fully charged, the G9 has a CLTC driving range of 701 km, XPeng said.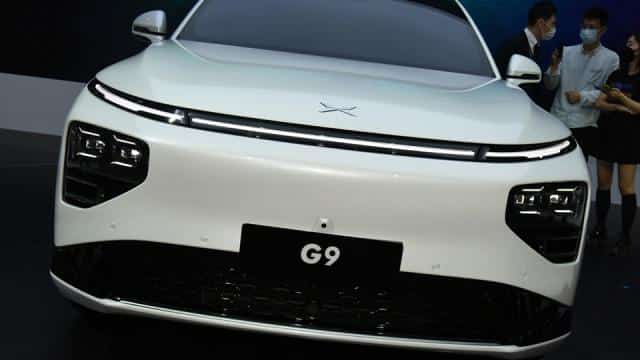 Additionally, XPeng stated that the G9 SUV is its first vehicle designed for the international market, and as such it meets both local and international safety standards. The G9 is equipped with Gigabit Ethernet communication architecture, and two NVIDIA DRIVE Orin chips with a combined computing power of 508 TOPs.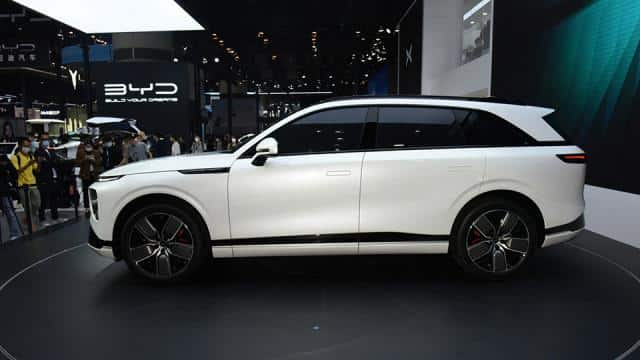 Although pricing information was not released, there are speculations that the SUV will be around the 350,000 yuan mark, and XPeng CEO, He Xiaopeng, had already hinted that it will be under 500,000 yuan ($75,000).
To learn more about the XPeng G9, here is a brief walk-around video subtitled in English.